All You Need to Know About Persuasive Writing Techniques
24 May 2022
2257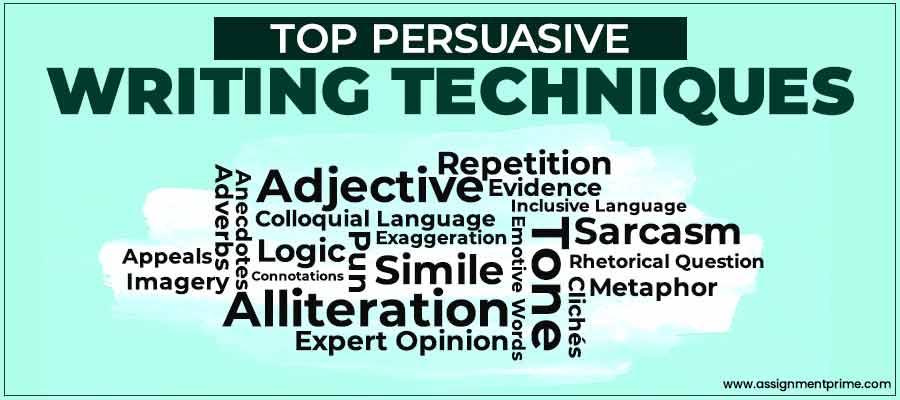 Table Of Contents
Students in schools and colleges who get regular assignment writing work can relate to the struggles they face while completing such tasks. And, they have to overcome many obstacles during this process to be able to excel in their grades. This is when they realize the importance of persuasive writing. If you are also new to this concept and want to know about it in detail, then this blog can help you; just keep reading.

What Is Persuasive Writing?
First, let's look into what persuasive writing is so that we can learn it in-depth. This is a style of writing where the writer tries his best to convince the writer's point of view is the right perspective.
This is non-fictional writing where the writer focuses on different elements of writing such as word choice, presentation of facts, putting up logical arguments, providing evidence to writing, and so on. When properly taken care of, these all factors assist the writer in easily explaining his understanding of the audience.

List of Top Persuasive Writing Techniques
Here are a few techniques of persuasive writing that you can use to express your views in a better way and grab the reader's attention. So, let's look into them:
Adjectives are describing words used to help the reader experience and feel any issue in a better way.
This is a technique of repeating words starting with the same letter to emphasize that particular issue.
These are small personal stories that are used by the writer to illustrate any point in a better way to help the reader understand it better.
These are the commonly used phrases that are overused, but they have the advantage of helping readers understand the writers' point easily.
These are the words that have the caliber to evoke an emotional reaction from the readers over any addressed point by the writer.
Many writers follow this technique of exaggerating this and detailing them too much to make the reader put on their shoes and accept their viewpoint.
One sure-shot way of convincing readers is providing them with evidence of the mentioned information such as facts, tables, surveys, and so on.
This is one of the strongest techniques. It is about describing the issues in a way that makes the readers imagine the same and understand it better.
| | |
| --- | --- |
| Adverbs | Appeals |
| Colloquial Language | Connotations |
| Expert Opinion | Inclusive Language |
| Logic | Metaphor |
| Pun | Repetition |
| Rhetorical Question | Sarcasm |
| Simile | Tone |
These are some of the most commonly used persuasive writing techniques that can be used by a student to convince the readers.
What Are 3 Different Types of Persuasive Writing?
There are 3 main types of persuasive writing that students should follow during their academic tasks:
1. The Appeal to Reason/Logos
This is a type of persuasive writing where the writer provides logic and reasons for the reader to understand the writer's perspective. It includes facts, graphs, and other details that support the provided information.
2. The Appeal to Emotion/Pathos
One of the most powerful things in this world is emotion. So, when a writer emotionally connects with the reader, he can surely get a good response from them. This allows the reader to get into the writer's shoes easily.
3. The Appeal to Character/Ethos
This is a type of persuasive writing for which the writer puts himself into the shoes of the reader and tries to relate the characters for better understanding.
You can choose any one of these 3 types of persuasive writing and impress your professor with a flawless document. Now, if you are new to this concept, then you should know the Dos and Don'ts of the same before you begin with it. So, let's get started.
You may also want to know: Narrative Essay Writing: A Complete Guide for Students.

What Are Some Dos & Don'ts of Persuasive Writing?
Here are a few do's and don'ts that a student should keep in mind during persuasive writing.
Dos
Use 'we' instead of 'I' for a better reader's experience.
Add supportive evidence to your information.
Place a hook to grab the reader's attention.
Know your audience before you proceed.
Add real-life relatable experiences.
Do think about the issue from various perspectives.
Don'ts
Don't over-exaggerate things that make it too boring.
Avoid using the first person to not seem like stating your opinion.
Do not be mean or rude while expressing your views.
Do not use either/or in your arguments.
Don't use vague words or jargon.
Do not divert the reader from the main issues.
These are some Dos and Don'ts that, as a student, you must follow to ensure drafting a perfect document and score high grades. But, if you are stuck with the same or need any assignment help in it, then turn to the next section.
Who Can Help with Persuasive Writing? "We Can"
If you are facing any difficulty in drafting your document using persuasive writing, then you should seek help from our experts. We have a team of experts- professional writers, editors, researchers, proofreaders, and more. They all are experienced in this field for years and have good knowledge of the same. Thus, they can help you draft flawless documents and score the best grades. And, the best part is, you can avail of our services at affordable prices along with amazing freebies too. So, without any delay, reach out to us at the earliest!
Recommended For You: Uses of Peel Paragraph Structure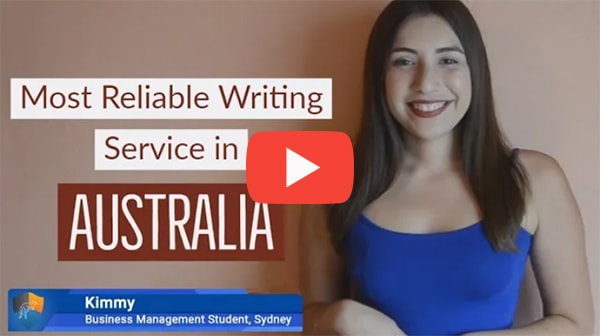 FREE Tools
To Make Your Work Original
FREE Features
Topic Creation

Outline

Unlimited Revisions

Editing/Proofreading

Formatting

Bibliography
Get all these features for
USD 84.3FREE