How to Be a Better Communicator? 10 Best Communication Techniques to Know!
14 Sep 2022
678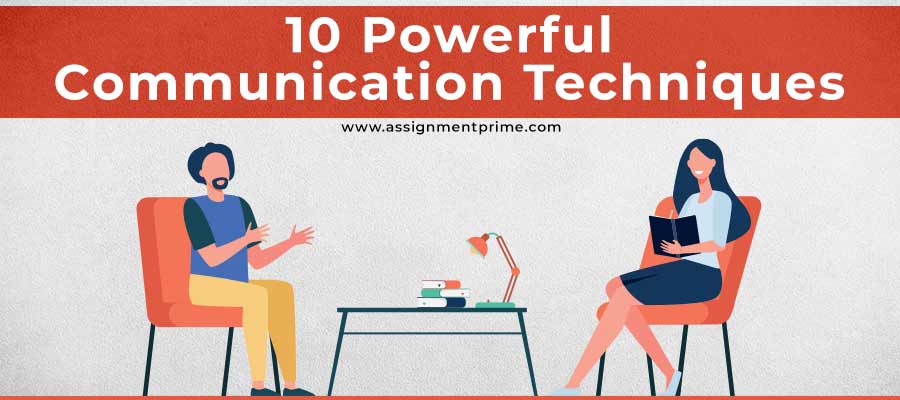 10 Types of Communication Techniques You Should Start Using from Today!
Are you struggling with speaking and writing your heart out? If yes, you should know communication techniques to convey your thoughts and ideas to others. Check out this blog, and know the types of techniques that help you to build your communication skills.
Communication is all about sharing your ideas and thoughts with others. To effortlessly put the forth of your ideas to others, you need to be good at communication. Also, you need to understand the process of framing words and presenting content in an understandable format to convey your thoughts to an audience. But many times, you are unable to use the right words and the conversation goes in the wrong way. So, to avoid this confusion, let's know about communication and its importance.
What Is Effective Communication & Its Importance in Student's Life?
Effective communication means sharing your ideas and thoughts using both words and verbal cues with clarity. It means to say and write the sentences to make the other person understand your thoughts. Sometimes, it happens your words and body language do not match, in such cases, the original message is not delivered. Communication is effective when it has done between both parties. For becoming strong in communication, you have to know its importance in one's life.
When you have good communication, you will be able to write and speak creatively. Also, you would be able to grow your organizational and personal communication skills. When you have highly skilled communication, you can earn more money in your life. If you write the assignment to communicating your thoughts, you have to enhance your communication skills. So, to achieve all these targets, you have to know about the communication techniques.
A Short Description of Communication Techniques to Enhance the Skills!
Communication techniques are the methods used by the communicator, speaker, or listener to improve the skills and effectiveness of every conversation or interaction. It helps in conveying the information, message, thoughts, ideas, and feeling to optimize the chances of gaining favorable outcomes.
Anyways, whether it is verbal or nonverbal communication, everyone should enhance their communication skills. Especially, the students must know how to express their feelings with others and with the superior authority. But when a student does not know how to communicate, it becomes an obstacle for gaining high marks in the assessment.
Therefore, here are the types of communication techniques that can help a student to interact with others effectively.
10 Types of Communication Techniques to Become an Effective Communicator!
Here are some techniques every student must know for achieving success in academic life:
Whenever you are communicating with someone, wear a genuine smile as your smile will make you clear and real to convey your message. It helps to give a kind of warmth and openness to the ones with whom you are communicating. Do not give a fake smile as you will look like you are arrogant. The listener would detect that you are giving fake smile and will know that you are a lair. This way, you can lose the other person's trust.
If you do not respond to someone's questions, it wastes communicating with the person. Because communication happens between 2 persons who share thoughts. So, to have better communication, you have to give and receive feedback on the topic. By giving the feedback, you can tell the listener that you were listening attentively. While taking the feedback, you have to be good at accepting criticism from others to improve communication.
To be honest with you, being genuine is not a communication technique for effective communication, it is just common sense. Have you ever heard about, "Honesty is the best policy"? It is believed that this saying is true. When you come across dishonest and shady people, you do not believe their single word. So, to make people believe your saying, you have to be open and honest.
Get Comfortable with Emotions
You can have a more intense conversation when you infuse them in feelings. If you share your emotions, you can connect with others more easily. But until you are in touch with the emotions, you can not express your feelings to the other person. Make sure when conversing with others, you get comfortable with the emotions.
Using harsh and discouraging words can make your conversation awkward. If you use 'Um, Ah and you know words more, your communication would become monotonous. Also, the words you choose for writing the paper can impact your overall message. Moreover, you can use some interesting words than dropping big words that nobody understands.
When you put-up questions in between or after completing the conversation, it would be easier for you and the other person to have a conversation. This way, the listener would know your thoughts on a topic and resolve the queries. It would also help to take the conversation in both ways. You can also express yourself and ask questions and sincerely listen to the responses.
Pay Attention to the Body Language
The major thing that everyone notices while talking is body language. Everyone sees how the person is sitting and standing, how are the hand and eye moments. The body language creates an engagement in the conversation. This way, you can make them feel you are interested and know the intention. So, make sure you pay attention to the body language.
Practice More Active Listening
All the above communication techniques have told about the verbal communication held by two people. But when you do assignment writing online, it is necessary to use active voice sentences. The more you will practice writing the sentences in active listening, the more you will secure high marks. Also, active listening would make the other person more engaged while conversing with others.
Observe the Good Communicators
While talking to a person, you have to observe their way of conversing. A person who is a good communicator does not have a special power. He has also learned by watching others' body language, their way of speaking, and the use of words. So, if you want to be a good communicator, you have to observe others.
At last, if you would speak, speak and speak without any humor or other elements, every listener would get bored. So, make sure in some serious conversation, you create some humor to make it light and engage the other person in the conversation.
These are the 10 types of techniques that would help you to enhance your communication skills without any doubt. So, make sure you use all these techniques and become a good communicator.
Get Expert's Help to Improve the Communication Skills!
After knowing about communication techniques, still you are unable to write an assignment. If you can not create a conversation effect with your writing, you surely need Assignment Prime experts. The professional assignment writers will help you with your paper and enhance your communication skills by developing an extraordinary document.
Along with writing help, the experts also provide many other benefits like
24*7 support
100% plagiarism-free document
Free Plagiarism report
High-quality work
Pocket-friendly prices
These are the benefits that you will gain when you ask for any kind of paper. Moreover, if you doubt the writer's work, you can check out 8000+ samples on the website. This way, you would know how the writers work and write the document. Other than the communication technique paper, you can also ask for business communication assignment help from the experts. The writers are experienced and certified with very high degrees. You would get the paper without any mistakes. So, what are you waiting for? To enhance your communication skills from today, use all the techniques while conversing.
You may also like:
What Is Emotive Language? Definition, Usage & Examples
9 Ways to Enhance Critical Thinking Skills & Ask Better Questions
6 Freelancing Skills That Students Can Take Up While in College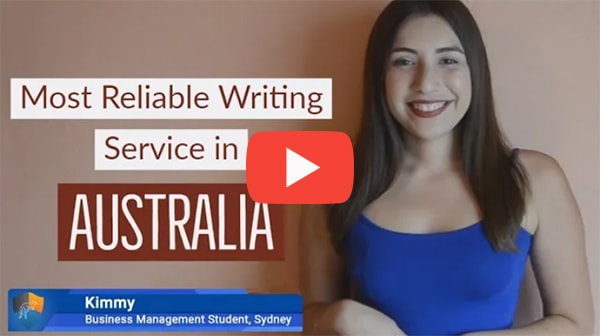 FREE Tools
To Make Your Work Original
FREE Features
Topic Creation

Outline

Unlimited Revisions

Editing/Proofreading

Formatting

Bibliography
Get all these features for
USD 84.3FREE