9 Ways to Enhance Critical Thinking Skills & Ask Better Questions
10 Oct 2019
3367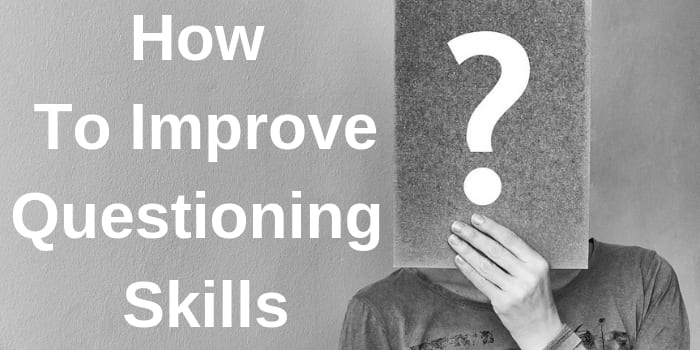 Critical thinking is evaluating and analyzing existing information on any fact or factual evidence using skeptical, rational, and unbiased ways. It helps in enhancing effective communication, questioning, and problem-solving skills.
But, why do students need to enhance critical thinking skills?
The reasons are:
To improve questioning skills
To stand out in the class
To increase innovative skills
To get a better understanding
To improve the analytical approach
To develop problem-solving ability
To be attentive
Now, the question arises on how to enhance critical thinking skills. Well, don't worry! Now, you are at Assignment Prime, one of the best assignment help provider. The academic experts of our website have stated a few ways to improve your questioning skills.
Students Also Like: Improve Your Reading Habit
9 Ways to Improve Students' Questioning Skills
1. Read
One of the best ways to enhance questioning skills is, reading. It is advisable that you develop a habit of reading different things, such as books, articles, newspapers, etc. It will not only help you gain knowledge but also enhance your skills. Further, it will also help you learn new words, know about current updates and developments, increases concentration, improves memory, etc.
2. Attend Seminars
Many schools and colleges organize different seminars to empower the skills of students. Moreover, those seminars give them an opportunity to get a better knowledge of a topic from a renowned speaker. But, most of the students due to their casual attitude towards these programs, do not show interest to attend them.
So, if you want to improve your skills, our experts advise you to attend these seminars and listen & know what it is all about.
3. Analyze and Understand
It is a general habit of most of the students to ask a question as soon as it occurs in their minds. And ironically, mostly it is regarded as silly. Thinking about what you should do? Well, it is suggested by our assignment writing experts that you should analyze and understand the question first that you wish to ask.
This will help you know whether you have raised a relevant question or not.
You May Also Like: 5 Effective Strategies to Improve Your Scrabble Score
4. Do Group Discussion
Another way to improve critical thinking is by doing a discussion over a topic or subject in a group. This activity will help you get new ideas and learn different thinking approaches. The other importance of group discussion are:
Improves listening skills
Increases understanding of complicated concepts
Get to know better about the weaknesses and strengths of yourself
Builds confidence
Helps you start asking questions
Enhances communication skills
Helps in preparation of the examination
5. Participate in Classroom Activities
You should participate in your class and interact with professors and others when a questioning section is held. Most of the students fear to express their thoughts in front of the class. First of all, just remember that you will not be punished for asking the wrong question.
Just know that interacting in class will help you know the appropriate way to present your question.
6. Conduct Learning Sessions
If you want to have fun and increase your skills as well, then just conduct a learning session with your friends. You can ask them to resolve your doubts and also help in resolving their doubts. By doing this activity, you will get to know more relevant questions you can ask your professor.
Read This Blog to Improve Yourself: 5 Things That You Can Learn from Actors for Your Presentations
7. Observe
One more way to increase your critical thinking ability to ask relevant questions is good observation power.
This will help you know:
About what you should ask
About things you don't know how they happen
The different things you need to focus on
Various ways in which you can ask a question or frame a question
8. Active Listening
Many of you must have heard 'Talk less, listen more'. Have you ever wondered why is it so? Benefits of active listening:
Get in-depth information on a particular topic
Learn to give others an opportunity to speak
Develop a friendly relationship at your school and college.
Help you raise a question if you have doubt in understanding any point
Help you resolve the doubts of your friends

Note: Remember that you listen actively to only those who speak relevantly.
9. Interact with Professional
At last, it is advisable that you should interact with professionals or subject experts when you have any doubt. Many times, it happens that students face an issue in writing their assignments and fear to ask their professors. If you also have the same problem, then no worries, just reach to Assignment Prime.
We will guide you on how to clearly express your doubts and ask a question. Not only this, but we will also help you in solving the same.
Recommended Blogs to Improve Skills: 5 Best Ways to Enhance Your English Vocabulary
6 Ways For Students To Sharpen Their Mental Focus
It is clear that after reading this blog, students will surely get help to increase their critical thinking skills and ask a better question. Moreover, if students face any issue in their academics they need not worry or say where to get 'my assignment help'. Just reach to our website and get the best assistance.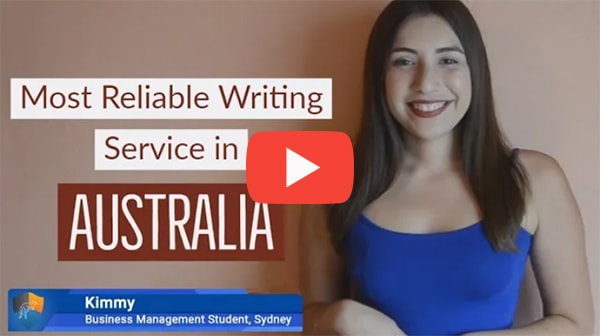 FREE Tools
To Make Your Work Original
FREE Features
Topic Creation

Outline

Unlimited Revisions

Editing/Proofreading

Formatting

Bibliography
Get all these features for
USD 84.3FREE