7 Questions to Ask Before Proofreading & Editing an Assignment
10 Oct 2019
1590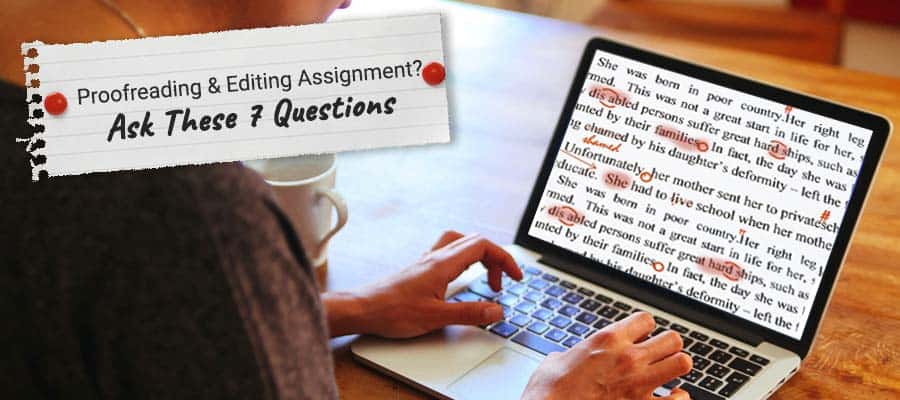 "NOBODY IS PERFECT"- We all know it, but sadly your assignment has to be that 'nobody' if you do not want to lose your valuable marks. Generally, professors are always in search of an impeccable piece of paper that they can give an A+. In such a case, students should have sharp proofreading and editing skills. But, having at par expertise in both the fields isn't as easy as it looks. Moreover, there are students who are often confused between proofreading and editing, and consider them as one. If you also share a similar story, then this write-up will prove to be very helpful. The blog consists of 7 questions that you have to ask while identifying and rectifying errors. The answers to the questions will further assist you in getting excellent grades.
A 'Perfect' Assignment Is Always 7 Questions Away
The assignment writing service providers of Assignment Prime has listed some of the best questions, asking which will surely help you get good grades on the performance sheet. The questions are tried and tested by the assignment writers and are known to be the secret behind the success of their assignment proofreading and editing service. Here are the 7 questions:
1.Is there any spelling or grammatical mistakes in the document?
The first question in our list will help you big times in getting appreciation from your professor. Okay, let us understand it this way- Assigment writing is the most...After reading the 5-words, would you ever continue to read it further? Absolutely, No! And, the same is the case with the professor. It is a human tendency that as soon as we spot errors (grammatical or spelling), our mind starts giving negative signals which ultimately make us lose interest. Therefore, analyze the complete document from the starting to find out the errors. To know the proofreading techniques, read the blog-Kindle the Flair for Proofreading by Using 3 Simple Steps.
2.Are the Sections of the Assignment Inter-connected?
Make sure to get a big 'YES' as an answer. All the parts of an assignment, such as introduction, body, conclusion, etc., should be interconnected along with maintaining a continuous flow. The language used should be such that it creates a vivid image in the mind of the reader rather than making him feel lost. At last, the readers should feel good that he read your piece of writing.
3.Are the sentences clear?
Sentence 1: I always find it difficult to proofread and edit my academic paper as my English is not good.
Sentence 2: Due to my poor command of the English language, I face difficult to proofread and edit an academic paper.
Analyzing both the statements, you must have realized that Sentence 2 is much clear and readable than sentence 1, although both of the sentences depict the same meaning. The same point should be kept in your mind while editing your assignment. The sentences should be able to express your viewpoints effectively.
4.Did I miss to follow the university guidelines?
Your professor can demand an assignment written in any number of words along with following any citation style, formatting style, etc. Thus, it becomes necessary that you stick to them. Failing to meet the criteria is sure to cost you big. While editing, it is always a good approach to list down all the guidelines on a white-board or a note and then cross-verify the document. In case of any mistake found, rectify it as soon as possible.
5.Are the evidence provided enough to justify the stated arguments?
A 'Yes' in this question will save a lot of your time in editing, else get ready to burn the midnight oil. If you have included quantitative data, then make sure that the digits are accurate. Furthermore, in the case of qualitative data, check whether the information is authentic or not. For good results, stick to Five W's concepts. Asking Who, What, When, Where, Why within a paragraph will help you know how satisfactorily the evidence back-up the arguments.
6.Is the language of my assignment concise?
No professor will never want to read long sentences, so avoid them in order to surpass the word limit. For instance, to provide extra information about a point/theme, you can use words like- moreover, furthermore, etc. This will not only save you a lot of space but also make the language look attractive and concise.
7.Are the keywords present in my assignment?
Your complete document should revolve around the title and must include the keywords related to the topic. For example, if you are writing an academic paper on the topic "The Evolution of Human Race," then some of the keywords you must include are- Dimorphism, Charles Darwin, Genetic Evaluation, etc. The main motive behind this is that your professor will get to know that you have a better understanding of the concepts and have done the research well.
You May Also Like: Kindle Flair For Proofreading
So, these were 7 questions that every student must ask while performing the task of proofreading and editing. However, if you still fail to identify and rectify the errors, then consider choosing the assignment proofreading and editing service of Assignment Prime. We have highly skilled proofreaders and editors having at par knowledge in their respective field and therefore, delivering a flawless paper will be a piece of cake for them. Well, that's not all. Some of the additional features provided by us are:
Money-Back Guarantee
100% Plagiarism-Free Work
24*7 Customer Support Assistance
Ph.D. Certified Writers
On-Time Delivery
Free Proofreading & Editing Service on Taking Assignment
Guaranteed Privacy
So, what are you waiting for? Reach to us and get your writing problem solved.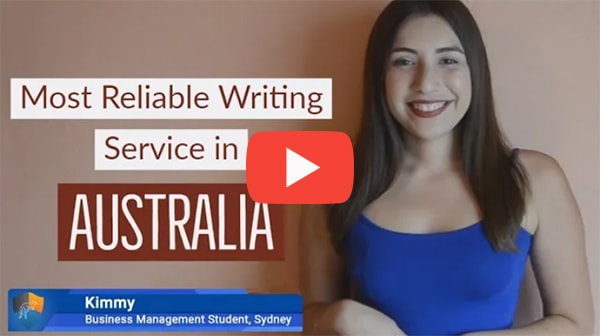 FREE Tools
To Make Your Work Original
FREE Features
Topic Creation

Outline

Unlimited Revisions

Editing/Proofreading

Formatting

Bibliography
Get all these features for
USD 84.3FREE