21 Resolutions for 2021: How to Turn It the Best Academic Year?
02 Jan 2021
450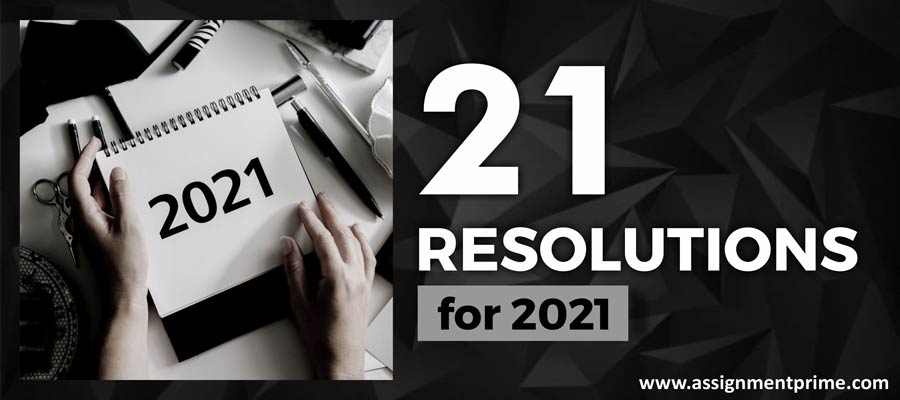 21 Resolutions to Turn Your 2021 The Best Academic Year
2021 is finally here!
Haven't we all waited for this new year for a very long time?
We all wanted to welcome this year, 2021, with open arms, right?
Especially the Aussie students from various academic fields had to undergo stress, depression, and anxiety in the previous year due to the uncertainty of their futures.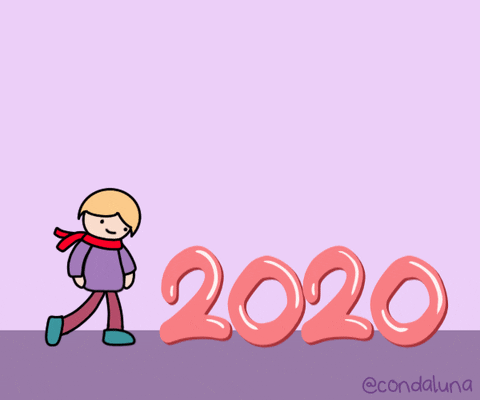 Don't worry; in this new year, things won't remain the same; though we can't celebrate the way we usually do in Australia, we still can make it the best. And to ensure this, the best assignment help Australia providers- Assignment Prime has suggested some resolutions (21) that can help you make this year the best academic year. Wait, wondering what resolutions are? Read along to know more!
What Is a New Year Resolution? | History & Its Importance
Resolutions are the rules or suggestions that an individual takes up for himself to improve at something or get better than where he is standing. Taking new year resolutions has emerged in the West and has been in trend ever since then. The main motive behind practicing this concept is to add positivism to our lives, bring more good vibes and give our best.
On the other hand, taking new year resolutions is very important for students because this gives them an opportunity to look back into the previous year, analyze their mistakes, and plan for a better year. This helps the student stick to what he promises (the resolutions), struggle, work hard, learn, and improve himself to perform better.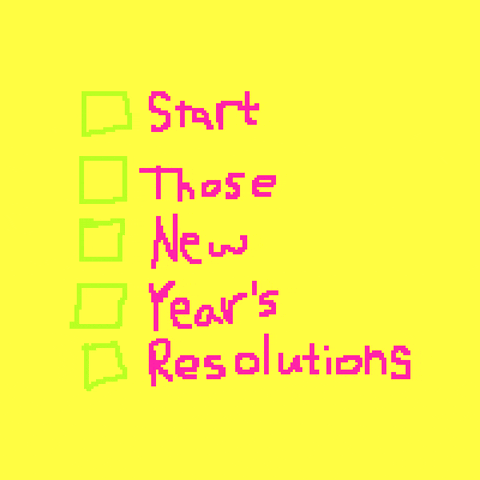 Are you also planning to take some new year resolutions for 2021? Need help with it? Don't worry; our Assignment Prime experts have already prepared a list of 21 resolutions for you. Go check them out now!
21 Resolutions to Turn an F-Grader to Class Topper in 2021
Are you looking for an opportunity to prove yourself the best at academics? Want to give your best in this new year? Need a chance to turn your F grades to A+? If yes, then here is a list of resolutions you can take to make that magic happen.
1. Plan things beforehand
The last year has helped us realize how important planning is. So, this year, make it mandatory to plan things beforehand- right from what to wear, what to read, eat, when to complete a chapter, subject, book, everything. You can do this the night before or the first thing in the morning.
2. Maintain a journal
Journaling is not just to make you feel good and relaxed; but also to practice writing, analyzing, reflecting, understanding, and observing. You can make this your best hobby and a task you complete before you call it a day. The best part is, it's not limited to writing; you can add pictures, draw some and do whatever you feel like with it.
Students Also Read About: Don't Feel Like Writing? 4 Motivation Tricks to Get You Started!
3. Read/watch the news
During 2020, for most of us, watching or reading the news has become a regular habit. But, if for you, it didn't, then make it! Yes, it is important, especially for students, to stay updated about what's happening around them and in this world to prepare themselves accordingly or use that information in their academic work.
4. Follow a sleep schedule
Yes, you heard it right! It is very important that you make a sleep schedule and stick to it. Students usually need 6-8 hours of sleep. But, you can set this as per your preferences and make sure you follow the same every day- the same time to go to sleep and wake up from sleep. This helps prepare your body to take full rest in that particular slot itself.
5. Get physically active
No classes, no going to school/colleges, not meeting friends, no traveling had made most of us lazy in 2020. but, a healthy mind resides only in a healthy body. So, to sharpen your brain and make it work better, you need to stay fit. And, there is no better way to do that than to get physically more active.
6. Eat & drink healthy
Lately, everyone has developed some healthy eating habits due to lockdown across the country. And the results of the same are amazing. To continue the legacy, you should keep following the same and eat & drink healthy that is not just good for your body, but also for the brain.
7. Add a 'me' time
When things are slowly normalizing, it won't take much time for you to get back to your hectic schedule, which might be busier than before. But, now, it is mandatory for you to take out some time from your daily schedule just to spend it with yourself. Yes! A slot from your 24 hours in a day or 7 days in a week must be fixed for your 'ME' time.
You Might Also Like to Read: 5 Daily Rituals That Can Help You Succeed in Life
8. Read more than before
You might have already started reading out of boredom in 2020. But, if not, then you must. If you've already started, then it's time you increase it. This is because the more you read, the better you learn about anything, the more you gain knowledge, and the more confident you become about yourself.
9. Meditate some time
Till 2019, we all were running- be it behind success, work, education, or anything; but we kept on running. Then in 2020 suddenly, everything came to a halt. We rapidly slowed down from everything. Now, again in 2021, we are getting back to things. And amidst all this, it is important for us to stay calm, focused, and clear- this can only be possible through meditation.
10. Decrease screen time
There were a lot of series, movies, and shows released in 2020 to help everyone come out of boredom. But the disadvantage of the same is, it made out addicted to watching the screen more than before. So, now it is a priority that you decrease the screen time and focuses on reducing it to come out of that addiction.
11. Indulge in networking
In the previous year, we couldn't meet many people or greet anyone in person. So, in 2021, make a resolution to meet more people, make new connections, and work on improving the same better than before. The more you network, the wider your knowledge expands.
12. Take up a new hobby
When you take up a new hobby and try to get good at it, it helps your brain feel good, active and pampered. It helps you grow mentally strong, creative, and fit. Though you need not have to ace in that new hobby, you can still try and get good at it for self-satisfaction.
13. Try an internship/job
After staying idle for so long, you might get bored. So, why not try working part-time, taking up an internship? This will keep you engaged, provide some experience, learning, and pocket-money too. So, take up this resolution and look at how insightful this year turns out.
14. Switch to podcasts
Videos are now old-fashion, and for reading, you might not have enough time. So, to save time, and still get the knowledge, switch to podcasts. You can hear them on the go; you don't have to dedicate all your time to this one task only as you just need to lend an ear and gain knowledge instead of typical music.
15. Participate more in class
Slowly as the schools and colleges are getting back on track, no, it's time you take things seriously. Participate more in class and engage with your classmates in different activities. Be it academic or non-academic, keep in touch with your friends on a regular basis, and try to participate as much as you can to stay on track.
16. Decide your short & long-term goals
When you decide upon a goal for yourself, you set a destination, and then all you need to do is just to cross the already-set path. The pre-decided goals help you to stay motivated and achieve them easier than if they aren't planned. So, make a resolution to plan your goals before in time.
17. Develop a teacher-student relationship
We usually think of our teachers and professors as trouble who puts the burden of assignments, homework, essays, and such on our shoulders. But in this pandemic, it is they who helped us the most, right? So, now take time to build your teacher-student relationship and work to make that bond stronger and better.
18. Complete tasks on time
We always procrastinate, postpone work, and then leave it incomplete or complete it in a hurry and thus full of mistakes. This, in turn, leads to scoring poor grades. So, to avoid such hassle and the pile-up of work, you can make a resolution to complete the provided tasks in time.
19. Get more organized
Cluttered places can lead to a cluttered mind and clumsy work. So, get organized to stay clear and sorted to complete your job well. Organized space and mind will help you think clearly, understand things better, and write well. So, this new year, make a resolution to stay organized or clear the clutter on a daily basis.
20. Give up on any toxic habit
Toxic habits are harmful both to the body and mind. So, leaving them can help you gain back your confidence and analyze yourself better. This will help you think broadly, judge properly, and stick to your decision till the end. And, not to forget, this brings positive vibes and attitude to you.
You Can Also Read: 6 Nasty Habits to Root Out
21. Save & invest money
The last and also an important resolution that students must take is to save money and invest it in the right place. We know how hard you work to earn that money, so control yourself a bit more and save that to invest it in areas that trouble you, such as assignment writing, essay preparation, and more.
These are the 21 resolutions that every student should and can take to make this new year their best academic year. And if you are worried about how to complete your work on time, or want to get rid of pending tasks to start afresh, then you can buy assignment from our experts. We will clear your pending lot so that you can start afresh and get prepared to give your best and score 'The Best' in 2021. Look down for what more Assignment Prime brings for you in this new year!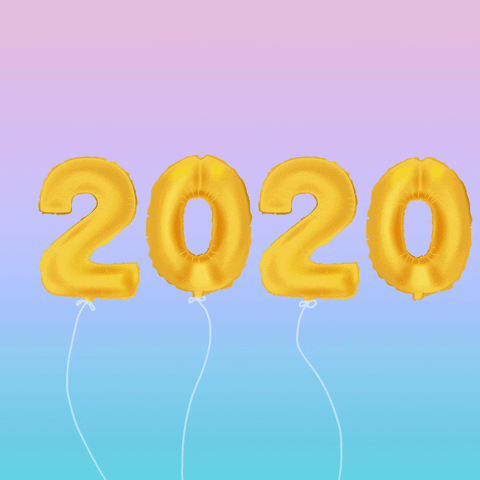 Students Also Like: New Year Is Celebrated in Different Religions
Assignment Prime Brings More Happiness to Students in 2021
To make this new year filled with more happiness and hope, Assignment Prime brings amazing discounts and freebies for students. Are you excited to know them all? Read below and then call us to ask, 'Do my assignment,' and we will ensure you get the best!
Discounts & Offers
Here are some tempting discounts and offers Assignment Prime brings up for all students who are new or old to us. So, get ready to turn this your best year:
Up to 30% off on first order
Buy 2 assignments and get 1 free
5% off on orders placed through the app
Flat 20% off on 4th order
5% cashback on all orders
Freebies
Here are some irresistible freebies from Assignment Prime that can be your reason to see help from our experts and turn this your best year:
Free bibliography
Free formatted style
Free title page
Free unlimited revisions
Free delivery
These are some solid reasons that you should choose Assignment Prime for your academic writing assistance. However, if you want to know more about us, then contact us at any hour, and our customer support service will be there to help you!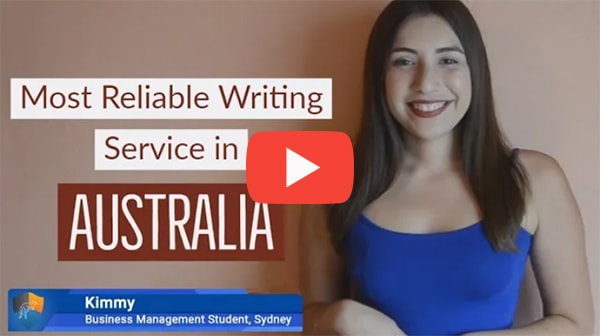 FREE Tools
To Make Your Work Original
FREE Features
Topic Creation

Outline

Unlimited Revisions

Editing/Proofreading

Formatting

Bibliography
Get all these features for
USD 84.3FREE