SWOT Analysis and How to Do It Right! [With Examples]
11 Mar 2022
2585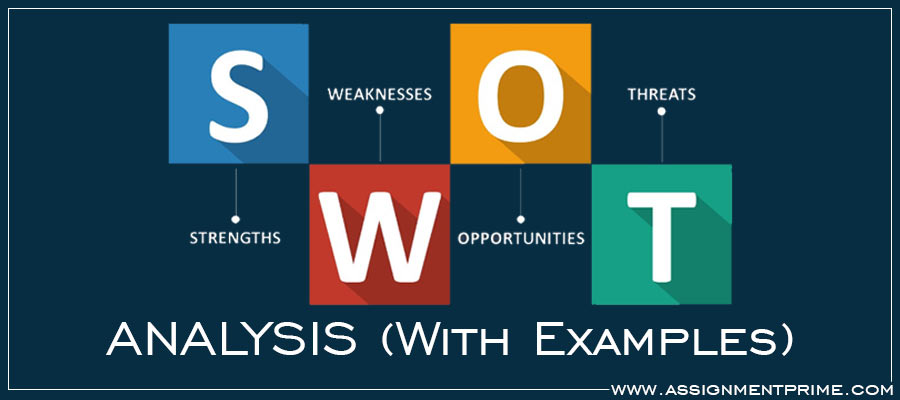 Table Of Contents
"Business opportunities are like buses, there's always another one coming." – Richard Branson
Conducting a SWOT analysis for a business has more effectiveness than it sounds. It helps a business identify its strengths, weaknesses, and threats, and, based on those, it helps analyse various opportunities that help a business grow substantially.
Insight into SWOT Analysis
S.W.O.T.is an acronym for strengths, weaknesses, opportunities, and threats. It is designed to provide a realistic and actual assessment of a company's internal factors (strengths and weaknesses) and external factors (opportunities and threats).
Effective Questions to ask during a Business SWOT Analysis
Below are some compiled questions to ask when preparing a business SWOT analysis. These are just general questions to get your head started. You can obviously ask more or less according to your needs.
Strengths
What does the business do well in?
Are there any internal resources of the business?
What are the advantages does the business have over its competition?
What are the positive aspects of the business?
Weaknesses
What are the factors within business control, but can be breached if not taken care?
What does the business lack in?
Is the business in a poor location?
Does the business have limited resources?
Opportunities
What opportunities are present in the environment?
Has there been a recent market growth?
Is there any new technology or resource available?
Can the business manufacture a new product?
Threats
Who are the business existing competition?
Is there any new law or regulation that can hurt the growth of the business?
Is there a shortage of external resources?
What situations can hamper the business marketing efforts?
14 SWOT Analysis Examples of MNC's
To get a better picture, below are various examples SWOT analysis of big businesses in the present world. These examples will give you a brief about the business and keynotes on their strengths, weaknesses, opportunities, and threats.
Tesco SWOT
Tesco was founded in 1919 by Jack Cohen as a group of market stalls. Tesco expanded rapidly, and within just a few years,it became the biggest retailer in the UK and the second largest in the whole world. Its current CEO is Dave Lewis.
Strengths

Largest grocery retailer in the UK
Leading market share
Geographically diversified
Growing number of stores
Diversified stores

Opportunities

Strategic alliances with other brands
Joint ventures
Online shopping
Emerging markets
Cashless stores

Weaknesses

Crash operations in USA and Japan
Swindling Trial and Accounting Scandal
Budgetedstrategy
Poor operational performance in specific markets
Retreat from the global arena

Threats

Brexit Referendum
Competition with supermarket giants
Economic crisis and credit crunches
Rising costs
Supply chain issues
Coco Cola SWOT
It is the market leader in the soft drink industry, and one of the most renowned brand in the whole world. Established in 1886 by John Pemberton and it's current CEO is James Quincy.
Strengths

Strong brand identity
High brand valuation
Extended global reach
Largest brand association and customer loyalty
Unchallenged distribution system

Opportunities

Introduce new items and broaden the company's market segments.
Increasing presence in developing countries
Bring in a cutting-edge supply chain management system.
Extend reach by acquiring new businesses.

Weaknesses

High competition with Pepsi
Product diversification
Health concerns
Over-dependence on third-party Technology Providers
Environmentally damaging packaging

Threats

Water usage controversy
Pollution Lawsuits
Direct and indirect competition
Economic Uncertainty
Increasing health-consciousness individuals
Netflix SWOT
With over 200 million users world wide and growing continuously, it is one of the leading entertainment brand over the internet. It was founded in 1997 by Reed HastingsandMarc Randolph.
Strengths

Exponential growth
High brand reputation
Global customer reach
Customer centric services
Affordable pricing

Opportunities

low price mobile streaming option
Expand global customer base
New content library
Introduce affordable annual subscription
Niche marketing

Weaknesses

Limited Copyrights
Increasing Debt
Low no. ofGreen Initiatives
Over-dependence on USA market

Threats

Competitive Pressure
Government Regulations
Piracy problem
Market Saturation
Account Hacking
Samsung SWOT
Founded in 1938 by Lee Byung-Chul, is today's second largest technology giant. It produces electronics, home appliances, telecommunications, and semiconductors.
Strengths

Dominates the smart-phone market
Award winning brand
Environment friendly innovations
Stronghold in the Asian markets

Opportunities

Diversification and acquisitions
Introduce innovative products
5G Technology

Weaknesses

Heavily dependent on the American Markets
Slight decline in smart-phone sales
Product failures
Bribery case
Hereditary leadership

Threats

Patent controversies
Increased competition
Legal and regulatory threats
Economic uncertainty
Increase of counterfeiting
Nike SWOT
It is an American Multinational Incorporation, founded in 1964 by Bill Bowerman and Phil Knight. It specializes in the athletic wear, and produces shoes, apparel and athletic equipment & accessories.
Strengths

Good brand awareness and brand value
High customer base
Goal is for sustainability
Iconic relationships
Low manufacturing cost

Opportunities

Emerging markets
Innovative products
Efficient integration
Removing ties with big retailers
Merging with the metaverse

Weaknesses

Poor labor conditions in foreign countries
Bad debts pending
Dependency on USA markets
Lack of diversification
No fix strategies

Threats

Pirated products
Increased competitive pressure
Marketing budget tension
Patent disputes
Economic uncertainty
Starbucks SWOT
It is the world's largest American Coffee chain that has more than 30,000stores world-wide and it was founded by Gordon Bowker, Jerry Baldwin, Zev Siegl.
Strengths

Valued brand image
Strong financial performance
Extensive international supply chain
Quality, Taste, and Standardization
Great Loyalty Program

Opportunities

Expansion in developing markets
Business diversification and Products Specifications
Introducing new products
Adopt price differentiation
Coffee subscription

Weaknesses

High prices
Easily pirated products
Procurement Practices
Tax avoidance
Generalized standards for most products

Threats

Competition with big brands
Independent coffeehouse movements
Competition with low-cost coffee vendors
Coronavirus
Rising prices of raw coffee beans
Apple SWOT
Apple is one of the most successful company in the world, with its first class and robust technology, apple has been the leading brand in smart-phone business. It was founded by Steve Jobs, and its current CEO is Tim Cook.
Strengths

High valued Brand
Globally known
Best technology
Proficient Research & Development
Expansion in services

Opportunities

Consistent Customer Growth
Qualified Professionals
Expansive Distribution Network
Lack of Green Technology
Smart Wearable Technology

Weaknesses

High PricedProducts
Limited Advertisement & Promotions
Not compatible with other software
Cases of tracking customer activity
Integrate stronger parental control software

Threats

After effects of Coronavirus Outbreak
Products can be easily counterfeited
Increasing competition
China taxes
Mark Zuckerbergcriticized monopoly of iPhone's app store
Red Bull SWOT
Red bull over the years have transformed from just an idea to global leader in energy drink sector. It was founded in 1984 byDietrich Mateschitz,Chaleo Yoovidhya.
Strengths

Rapid growth in the market
Intensive marketing
Global reach
Strong brand
Great supply chain

Opportunities

Concentrate on emerging markets
Introduce healthy products
Engage in sports
Extend product lines

Weaknesses

Lowvariety
Producing unhealthy products
Costly products
Difficulty in enforcing patent

Threats

Tough regulations
Increase in imitations
Increasing health-consciousness
High competition
Global pandemic
BMW SWOT
BMW is an auto brand, that has been standing and progressing for a long period. It is recognized as a luxuries and sports car manufacturer. It was founded by Karl Rapp, Franz Josef Popp, Camillo Castiglioni, and Gustav Otto in 1916.
Strengths

High-quality products:
Global operations
Highly valuable brand
High r&d investments
Effective strategies

Opportunities

Focus on emerging markets
Expand into self-driving sector
Offer eco-friendly mobility
Offer flexible options

Weaknesses

Controversial recalls
Bad publicity
Many lawsuits

Threats

Looming global recession
Rising manufacturing costs
Stringent regulations
Effects of the pandemic
High competition
Pepsi SWOT
It is one of the largest soft drink manufacturer, giving competition to Coca Cola. Pepsi have several sub-brands under it, and was founded in 1965 by Caleb Bradham.
Strength

Diversified portfolio
Strong global presence
Market dominance
Great marketing strategy
Iconic youth brand

Opportunities

Product diversification
Expand e-commerce
Enhance alliances and partnerships
Introduce healthy options
Introduce new flavors

Weaknesses

Products seen as unhealthy
Poor environmental record
Over-dependence on Food and Beverages

Threats

Economic recession
Competitors adopt technology more effectively
Government laws and regulations
Increasing health consciousness
Adidas SWOT
It is a German multinational corporation, which also produces athletic wear and is the second largest brand after Nike. It was founded in 1949 by Adolf Dassler.
Strengths

An iconic brand with a reputable legacy
Product innovation
Diversified portfolio
Young customers prefer Adidas
Effective Supply Chain Management

Opportunities

Growing sportswear industry
Investing in Smart products
Increasing demand for luxury sports products
Global expansion

Weaknesses

Expensive products
Low variety
Links to forced labor

Threats

Competition
Rapid expansion and adoption of e-commerce
Technological advancements
Global economic uncertainty
Fake products
McDonald's SWOT
It is the world's largest and fastest growing food chain, firstly started in America. It was founded by two brothers Richard and Maurice in 1940.
Strength

Tasty food
McDonald's is mainly a real estate company
Technology acquisition
Most prominent brand in the fast food industry
Leading quick-service restaurant

Opportunities

Innovative products
Offer Value meals
Global expansion
Provide healthier options

Weaknesses

Supply chain interruptions
Lack of employee satisfaction
Poor employee safety
Negative publicity

Threats

Cut-throat competition from competitors like Chick-Fil-A
New fast food trends
Environmental concerns
The rise in health-consciousness people
Zara SWOT
Zara is the leading brand in the fashion industry which has reach to both luxury and affordable segments. It was founded in 1975 by Amancio Ortega,Rosalía Mera.
Strengths

Luxury stores
Great supply chain
Large online presence
High brand value
Low cost of production
Unique designs

Opportunities

New market growth in fashion
Personalization of products
Manufacture eco-friendly products
Resale
Use influencer marketing

Weaknesses

Rapidly changing market trends
Reliance on physical stores
Low advertisement
Low safety stock
Generalized collection

Threats

High competition
Heavy taxes
Low reach
Easily counterfeited products available
LEGO SWOT
Lego group is a toy manufacturing company, that has each all over the world and is most loved by children. It is one of the leading brand in this industry, and was founded by Ole Kirk Christiansen in 1932.
Strength

Multiple use of same toy
Global reach
Great marketing
Variety of products

Opportunities

Aim towards learning
Personalized products
Tap into virtual reality market

Weaknesses

High priced products
Easily copied
Competition from video games

Threats

Environmental community
High competition
Copy products
Government restrictions
Still Confused Between SWOT Concept?
SWOT analysis is a technique that can heighten your chances to achieve more on your assignments, incorporating SWOT techniques will exemplify your grades. But if you are still confused with it, then leave it to us.
Assignment Prime experts have been providing the best academic assistance to students for over the years now. They know exactly how to draft a document, structure the paragraph and impress your professor to score high grades.
So, if you are stuck, you can always reach out to our experts. We will be there
round-the-clock to assist you. That's not it; we also provide amazing benefits and features with our services such as:
Free Turnitin Report
Free Title Page
Free Referencing Page
Free Unlimited Revisions
Free Topic Suggestions
And there are many more which you can learn about from our experts. So, what are you waiting for? Reach out to us NOW and grab the best deals.
You may also like: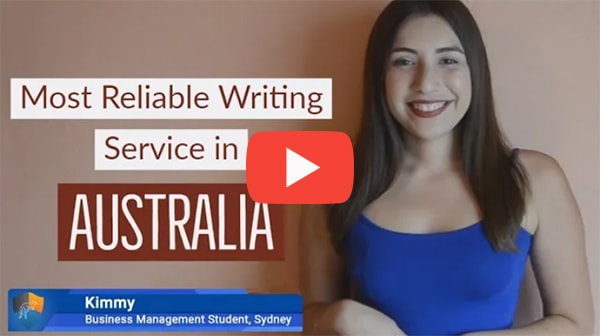 FREE Tools
To Make Your Work Original
FREE Features
Topic Creation

Outline

Unlimited Revisions

Editing/Proofreading

Formatting

Bibliography
Get all these features for
USD 84.3FREE