How to Turn Your English Essay from Boring to Interesting?
29 Jun 2022
2356
Every challenge is an opportunity to learn. If writing an essay sounds you little scary, just think of it as a chance to improve your writing skills. Nobody expects their first essay to be perfect, neither your second nor the last. Just make sure that you learn something new whenever you write an essay and you will grow better. You are not going to do it alone. The essay help experts are here to help you with writing the 5 tips for writing better essays while you are learning English.
5 Simple Tips to Write an A+ Grade Worthy Essay
Here, you will see the 5 simple tips to write an English essay. Using these tips you will be able to draft the best essay and impress your professor to get the highest grades.
Provide a Hook in Your Introduction
An essay hook is 1-2 opening sentences of your writing. Starting your essay with an attention grabber is the best approach to writing. Create a hook in the introduction section for your essay which can include a question, surprise, or a quotation. A good hook takes the reader to the main point of your argument. Starting the essay with a good hook ensures that the reader will read the whole essay.
Example:
"I wish it would not have happened in my time," said Frodo.
"Not all those who wander are lost. And yes, indeed, every person is so…"
A Pro Tip: Write a hook after you have finished the whole essay. It will help to clarify the thesis and understand what type of hook would fit with your work better.
Use Literary Techniques
The technique or the style that is used by the writer to drive the attention of the audience is the literary technique. The literary terms are used to provide clarity to your document. The proper usage of literary techniques depends on the specific goals and needs of the writer. When these terms are included in your essay, it is easy for the reader to interpret the text. Let's see some of the important literary techniques-
Metaphor: Makes comparison by directly relating one thing to another unrelated thing.
Simile: It is similar to metaphor. There is only one basic difference that it uses words "like" and "as" but metaphors do not.
Imagery: A figurative language that describes things visually in literary content to draw a picture in the reader's mind. Use imagery if you want your reader to understand the character's mood.
Hyperbole: It is used to provide emphasis on making a description more creative.
A line containing these literary techniques is more powerful than the whole paragraph without these devices.
Give Your Readers 'Food for Thought'
A good conclusion does not completely conclude your thoughts. Bring a new perspective to your point and keep the discussion about the topic open. Conclude your paper by asking questions to get the reader's mind moving. Questions help to spark comments at the conclusion of the article.
Example: "While the WWII was at its peak, humanity was slowly sledging to an end. The main reason why we are still here is that human nature is still more about struggling for life than destroying it. It is well displayed in the book".
Include Transition Terms
A change from one idea to another idea in writing can be achieved using transition terms. These should be placed at the beginning of the sentences to establish a relationship between ideas. Transitions can create a logical flow in your paper.
There are 4 categories of transitions:
Additive Transitions- It gives the signal to the reader that you are adding information.
Adversative Transitions- It indicates a conflict between information.
Casual Transitions- It shows a cause and effect relationship and points to consequences.
Sequential Transitions- Clarifies the sequence of information. It helps in creating the overall structure of the paper.
Argue Both Sides
If you have to write a long and complex essay, then outline both sides of the argument before you start writing. When you write the essay, you will need to choose one argument to focus on. Prepare a side-by-side list of your points to develop your thesis. When you argue for the opposite side, you will learn which points to address better in your essay. Through this, you will learn more about your essay.
Example: You might be writing an essay arguing about people should drink less coffee. So, to argue both sides you'll need to consider the opposite side: the benefits of coffee. How will people quit coffee? Is coffee good for you?
Explore the entire concept i.e both sides of the argument before you write.
It takes more efforts to become a strong writer to write any type of essays. So, the experts have explained the best strategies in this write-up that you should look to deliver the best English essay and they believe that these tips will help you in improving your essay writing skills. For more such help, you can get the best online essay assistance at Assignment Prime.
Try to use all these techniques at least once in your writing. Good Luck...
More Like This: 15+ Commonly Used Wrong Words When Writing English Assignment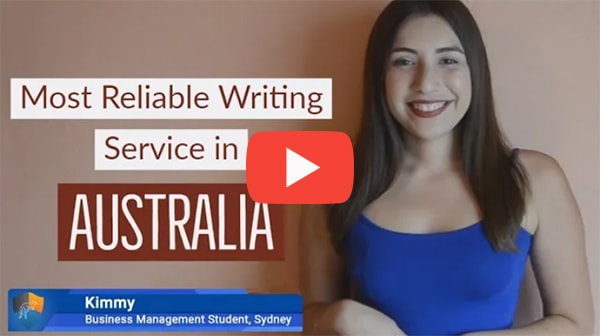 FREE Tools
To Make Your Work Original
FREE Features
Topic Creation

Outline

Unlimited Revisions

Editing/Proofreading

Formatting

Bibliography
Get all these features for
USD 84.3FREE