Last-Minute Tips to Write an MBA Assignment in 90 Minutes
06 Aug 2019
1308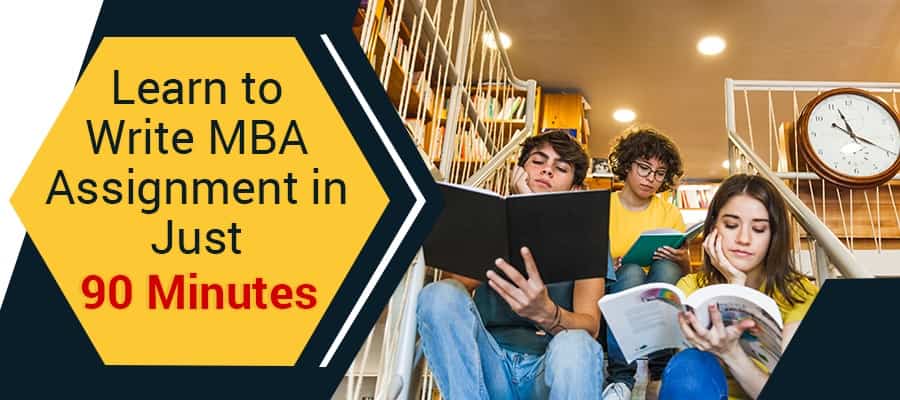 Tick...tick...tick! Ever spent the day while looking hopelessly at the clock when you have a lengthy assignment to complete? If yes, then you are not the only one feeling stressed with each passing hour. And, especially when the assignment is of MBA, students are bound to get academic stress. Okay, let's begin this write-up with a simple question of our MBA assignment help experts - "What are the things you can do in 90 minutes?" You can watch a complete soccer game or might end up watching the GOT season finale with popcorn. But, what would be your reaction if our writing professionals say to you that you can do your complete MBA assignment in just 90 minutes. Shocked? Well, you read that right.
This piece of writing consists of some cheat-sheets that can help you draft a complete MBA assignment in just 90 minutes.
*Woosh* Get Your MBA Assignment Done Quickly in 90 Minutes
Before beginning the writing task, let us first set an alarm of 90 minutes. Done? Now you are good to go.
1.Overview of the Guidelines: 5 Minutes
Just as a soldier loads his weapon before entering the war field, in the same way, keep yourself well updated with the guidelines prescribed by the professor. 5 minutes are sufficient to reach each of the bullet points. As you go through each point, create a mind map and organize the bullet points accordingly. This will help you save ample time in the long run.
2.Topic Selection: 15 Minutes
As per our online assignment writing professionals, the topic of your MBA assignment is the first thing that your professor will notice, so make sure that the title is interesting and catchy at the same time. In general, a student should settle down with a topic having a wide scope of research. 15 minutes are sufficient time for the topic selection.
3.Perform Extensive Research: 15 Minutes
The time has come to perform extensive research on the topic of the MBA assignment. For this, you can trawl through several sources of information, such as newspapers, academic journals, subject-oriented books, etc. Since you have selected a topic of your choice, it will not take more than 15 minutes to gather the relevant information.
4.Draw an Outline: 5 Minutes
Before beginning the writing task, first plan the execution. Frame your ideas on a whiteboard/white paper and make sure to follow them until the work is complete. This will act as a road map for writing an assignment for your MBA course. You can also use this space to write some brainstorming ideas. Grab a pen and paper!
5.Begin with Introduction: 10 Minutes
It is the most important part of your MBA assignment that should be written in a way to grab the attention of the reader. An introduction is the section in which a student is required to explain the topic precisely along with the factors he would be dealing with the assignment. The time has come to wake your inner writer up!
6.Write the Body Paragraphs: 20 Minutes
The body is the most lengthy part of an assignment consisting of several paragraphs. Therefore, 20 minutes are assigned for this task. In this part of the assignment, including all the arguments to support the topic along with maintaining the continuity throughout the assignment.
7.End with a Conclusion: 10 Minutes
Sometimes ending an assignment is more difficult than beginning it. The conclusion part should successfully summarize the whole idea of the title. Furthermore, make sure that all the key points have been included in this part. Also, it should leave a strong impression on the mind of the readers and they should feel glad that they read your assignment.
8.Proofreading & Editing: 10 Minutes
80 minutes are over and you still have 10 minutes left. Utilize this time to rectify the errors related to grammar, spelling, syntax, etc. Edit the document instantly by rectifying the mistakes found. This process will make sure that your MBA assignment is a flawless piece of writing.
Tick...Tick...Tick...Tring! Time's over and so is your MBA assignment. Surprised, aren't you? Well, you should be. What are you waiting for? Follow the NINJA technique and complete your MBA assignment in just 90 minutes.
Watch Out! An 'MBA Ninja' just read this write-up.
Know why MBA is the Most Popular Degree, by reading through this blog post.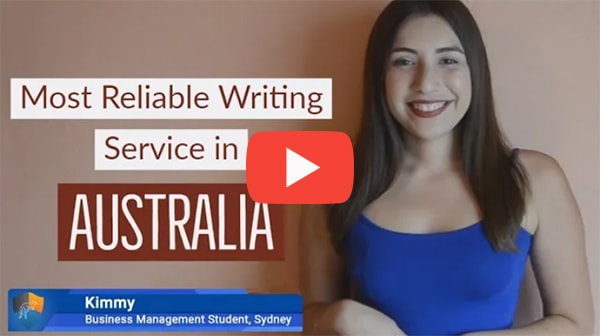 FREE Tools
To Make Your Work Original
FREE Features
Topic Creation

Outline

Unlimited Revisions

Editing/Proofreading

Formatting

Bibliography
Get all these features for
USD 84.3FREE