Writing an HSC Essay on Economics? Everything You Need to Know About It
30 May 2020
1422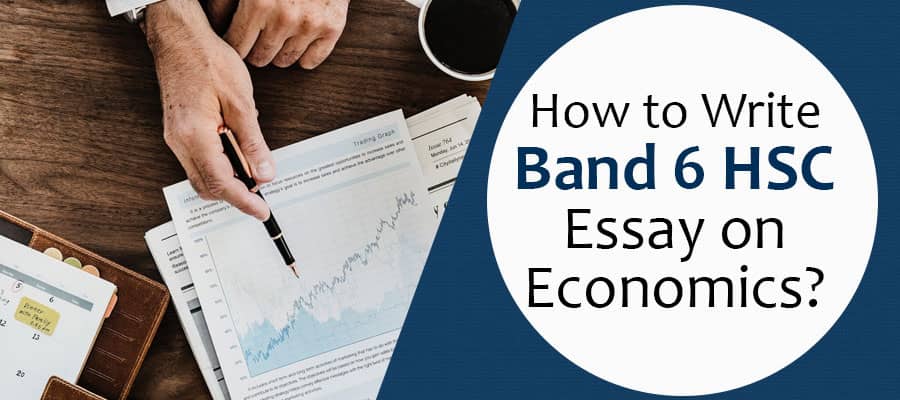 The Complete Guide to Writing a Band 6 HSC Essay on Economics
HSC Band 6 essay on economics is a nightmare for many students. Not because this task is impossible, but this subject is a bit tough for them. If you can also relate to this situation of facing anxiety and stress because of essay writing on economics, then read this blog to know more about HSC essay and prepare for it beforehand.
What Is HSC and Band 6?
Higher school certificate or the HSC is a credential for students who complete their senior high school level studies in Australia. This has been in practice ever since it was first introduced, which is from 1967.
But do you know what these bands mean? If not, then these are the grading systems for HSC. And the marks equivalent to each brand are explained here:
Band 6 = 90 - 100 marks
Band 5 = 80 - 89 marks
Band 4 = 70 - 79 marks
Band 3 = 60 - 69 marks
Band 2 = 50 - 59 marks
Band 1 = 0 - 49 marks
These are the bands used to represent the non-extension courses in six different levels. But, if you are pursuing an extension course, then it is mainly divided into four categories which are as mentioned below:
Band E4 = 45 - 50 marks
Band E3 = 35 - 44 marks
Band E2 = 25 - 34 marks
Band E1 = 0 - 24 marks
Now, let us take an insight into an essay on economics.
Insight into Essay on Economics
As we already know, economics is a subject that studies the production, distribution, and consumption of goods and services. Professors usually assign students to write an essay on economics to ensure that they gain enough subject knowledge, strengthen their foundations, and become efficient with this subject. This practice will help the student in the short and long run as well, which includes scoring the best grades in assignment to cracking an interview for the dream job.
If you are thinking of pursuing a career in this, then you need to satisfy the requirement of at least twelve preliminary level units and at least ten HSC level units. Here are some subjects that you need to learn during this course period:
English is the only mandatory subject for HSC certification. But, there are six of these from which you can choose one. And, other subjects include the following:
Human society and Its Environment
Aboriginal Studies
Ancient History
Business Studies
Economics
Geography
History Extension
Legal Studies
Modern History
Society and Culture
Studies of Religion
Mathematics
Science
Biology
Chemistry
Earth and Environmental Science
Physics
Investigating Science
Technology
Agriculture
Creative Arts
Dance
Drama
Music
Visual Arts
Community and Family Studies
Board Endorsed Courses
Ceramics
Computing Applications
Exploring Early Childhood
Marine Studies
Photography, Video and Digital Imaging
Sport, Lifestyle and Recreation Activities
Visual Design
Work Studies
Language courses
Vocational Education and Training courses
These are some of the subjects that you need to choose from for pursuing this course. But, do you really know how to write a Band 6 essay? If not, then the below section is just for you!
How to Write an HSC Band 6 Essay?
Writing a Band 6 HSC essay on economics is just a few simple steps away. We have listed down the steps for you. All you need to do is just follow them carefully.
1. Refer to Sample HSC Essays
The first step to drafting a perfect HSC Band 6 essay on economics is to refer samples on the same. When you go through the samples, you get an idea about how to prepare your essay and what to include in it and where.
2. Plan Your Economics Essay
Now, based on the analysis you have done on the reference materials and keeping your requirements into consideration, prepare a plan for your economics essay. In simple words, decide what to include, make an outline, structure your document, and collect all the necessary materials for the essay writing process.
3. Begin with The Introduction
The main thing to focus on now is the introduction part. This is what catches the attention of your professor in the first place. So, always make sure your introduction is worth a good read. You can make use of an interesting fact, attention-grabbing hook, or any stats that can make your professor curious to read your complete essay.
4. Implement DPEEL Strategy
The DPEEL stands for definition, point, explain, evidence, and link. This is a writing strategy that follows the concept to define the topic, then add to the point facts, followed by an explanation on the same. Then you need to provide evidence as to the support for the facts that you have mentioned in the essay and finally check if the overall content is linked together.
5. Prepare a Table of Key Points
Once you are done with this section, it is time that you prepare a table of the key points in your content. Make sure to collect all the important data and then organize it well. You can include topics like economic developments, key statistics, and more in this section.
6. Edit and Proofread Your Essay
The last step of this process is to proofread and edit your work. Make sure to read all your assignment thoroughly and then, look for any errors or mistakes in it. If you find any, correct them as soon as possible so that you can submit a flawless document to your professor.
Now, when you are writing an economics essay, it is obvious that you might not know everything about it. At such times, you need some experts' guidance with it. If you are looking for the same, then the experts' tips in the below section can help you with the process. Go, check them out now!
5 Tips to Follow for Writing an Economics Essay
Here are some tips experts follow when it comes to writing an economics essay. We suggest you also look into these tips once and follow them so that it becomes easy for you to score your dream grades in your economics assignment. So, let us look into them now!
Understand the question before you begin with the writing process.
Use simple and small sentences to convey your thoughts.
Make sure to provide an answer to the question in the topic.
Evaluate factors like time lag, state of the economy, variables, impact, and supply-demand when it comes to solving economics essays.
Double-check any formulas and theorems that you have used in your document.
Now, these are the tips that, when followed properly, can help you draft a perfect essay in less time. However, if you are still facing any trouble, then the solution to your struggles is in the below section. But, in case assignment writing is your concern, look into A to Z of assignment writing: everything you need to know about it before you begin with it.
Why Seek Experts' Help with Writing an Essay on Economics?
Most of the students cannot do their best when it comes to writing an essay on economics. This is when Assignment Prime experts come into the picture. When students find themselves in any academic trouble, they turn to us.
Our professional team takes care of it, right from topic selection to producing Turnitin report. So, if you also need any assistance with your work, just turn to us, and we will take care of it. Wondering why to seek our help? Here are some perks you get when you avail our services:
Top-notch quality work is delivered to you.
The highly-qualified team is working on your essay.
The trending topic is chosen for free for your essay.
Original and plagiarism-free content is delivered to you.
Amazing offers and discounts are available to both new and existing customers.
These are some of the many perks you get when you take help from us. Also, our 24*7 customer help service is here to solve any of your queries at the earliest. So, what is stopping you? Contact us right away and get the best document delivered to you in no time.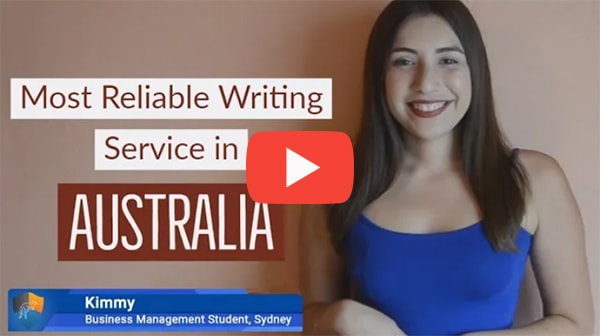 FREE Tools
To Make Your Work Original
FREE Features
Topic Creation

Outline

Unlimited Revisions

Editing/Proofreading

Formatting

Bibliography
Get all these features for
USD 84.3FREE