INTRODUCTION
Cross cultural leadership provides assistance in understanding ways by means of which leaders carries out their day to day routine set of activities in globalized market. In the recent times, it has been observed that global organization requires leaders who can easily adjust in ever changing different environment conditions without posing any difficulty. Here, in this present report cross cultural leadership of Addvit plc is going to be discussed.
Business enterprise manufactures as well as distributes energy drinks in the market of UK for those people who want a healthy lifestyle. Some of its regular customers are sportsmen, women and those who attend gym on regular basis. The study will laid focus on appointment of manager for looking after the work in new areas. In addition to this, factors that need to be considered while deciding on a person in terms of competencies, skills and knowledge. The statement will be followed by cultural issues along with style of leadership that can be adopted for the same.
Question 1
Factors need to be taken into account on deciding on manager for new site
Addvit plc has gained huge amount of success in recent years as it products become quite popular with people as a result to which its sales have increased drastically in the last five years. Followed by this success in domestic market, its Board of Directors has decided to expand its business in international market especially in North America and in certain countries of South America such as Brazil. This is due to the fact that market of North America is comparatively more lucrative for such kind of products and in Brazil younger generation gives great importance of boy image exists (Moran, Harris and Moran, 2011). They can make best possible use of this image and can enhance their productivity and profitability ratio within few years. In order to start business in new site, it is significant for organization to appoint a manager or leader who can look after overall functioning and at the same time can ensure smooth flow of entire course of action at new market place.
For this, company can relocate its current Addvit manager to take over leadership of each new site because of some of the factors which are enumerated as under:
Training and development
In case if it relocates its manager during initial stage, then no training need to be provided to him, as he already poses adequate knowledge regarding policies and procedures of organization. In the similar manner have better understanding in terms of attainment of organizational aims and objectives within stipulated period of time with utmost effectiveness and efficiency.
Experience
Relocated manager will have appropriate and much required experience with the help of which he will be able to provide direction as well as guidance to employees and lead them in much better way. This will prove beneficial in better commencement of work which will lead to improved coordination in regular set of activities.
Better knowledge and understanding
Relocating of manager will prove to be of great use as he has superior knowledge as well as understanding regarding entire course of action along with mission and vision of Addvit plc and ways for attending it. In addition to this, he can easily carry out work without posing any difficulty and at the same time provide adequate guidance to his subordinates.
Reliable source
Existing manager will be reliable source and business enterprise such as Addvit plc can trust him and provide him more important information and power to handle work. Confidentiality of important data as well as information can be maintained which is quite doubtful in case of appointing a new manager as generating trust in such a short span of time is a quite difficult task.
Cost effective method
It is regarded as cost effective method as by means of internal source they will relocate manager. This will save considerable amount of cost of Addvit plc which can be incurred on providing training and development, recruitment and selection, sharing of knowledge and series of such type of activities in the long run.
Saves time
Considerable amount of time of company can be saved on activities such as induction of employees right from starting, making them understand goals and objectives, vision and mission statement of firm and so on. This saved time can be further invested by Addvit plc in range of research and development activities as a result to which they can carry out new improvements and experiments in their existing line of products of health drink as per taste and preference of customers of new as well as existing market place (Bucic, Robinson and Ramburuth, 2010).
Optimum utilization of resources
By relocating existing Addvit manager to new site, business enterprise will be able to make optimum utilization of resources such as time, finance, human resource, technical and so on effectively and efficiently. This is due to the fact that it is a well known fact that resources are quite scarce in nature and by using them efficiently will deliver desired outcomes for organization as well as community.
Sound communication
Sound and two way communication plays a very crucial role in success of any organization especially at new market place and same applies in the case of Addvit plc. It can be foster well with existing manager, as he will openly communicate problems and suggest ways for improving the same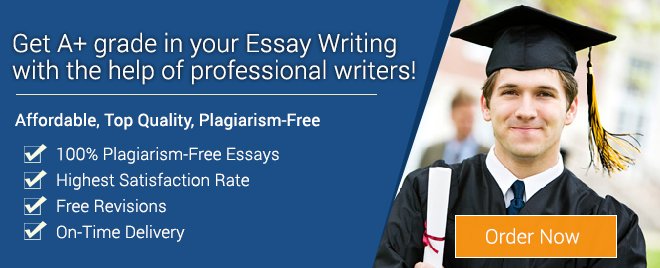 Question 2
Factors need to be considered while deciding on type of individual to be appointed as manager of new sites
In order to carry out work with utmost effectiveness along with fluency at new site of North America and South America, it is very significant on the part of administration of Addvit plc to appoint well versed manager or leader there so that entire course of action can be carried out smoothly. For this, there are ranges of factors that need to taken into account while deciding on appointment of a new manager. In regard to this, it can be bifurcated in terms of three segments in terms of experience, skills and competencies (Jones and et.al., 2014). Some of them are mentioned as under:
Experience
It comprises of knowledge or skills which can be gained by means of adequate involvement or exposure while carrying out any set of activities. For appointing a manager to a completely new site, business enterprise such as Advitt plc need to appoint a manager with an experience of approximately 5 years to handle team and related activities so that he can grip work at completely new place without posing any type problem or difficulty (Northouse, 2012). In addition to this, he needs to have good educational background and knowledge of company's goals and objectives and time period of attaining it. This will prove beneficial in sound working of entire course of action. Likewise, individual must be experienced enough to solve queries of customers as well as employees related to work and products and services so that they can feel satisfied and brand image can be established at completely new location. In case of Addvit plc, manager needs to have physical as well as mental experience for the purpose of establishing business at new market place. This is because of the reason that with the help of physical experience can easily adapt continuous changing business environment and deal with them easily. On the other hand, mental experience will prove beneficial in his though process, imagination and in innovation and creativity.
Skills
They are the learned ability which are going to be possessed by manager of Addvit plc while performing duty at new site are enumerated as under:
Problem solving skills
Manager must be competent enough to solve work based problems along with personal problems of employees while undertaking his set of duties so that desired outcomes can be attained. In addition to this, better commencement of work can be undertaken within stipulated period of time.
Communication skills
These are yet another set of skills which are quite essential for manager of business enterprise, as by means of this he can communicate issues and nature of work taking place at new locations. This capability proves beneficial in especially establishing business in new place so that matter concerning them can be solved and communicated easily (Casimir and Ng, 2010).
Leadership skills
It is one of the most important skills, as through this manager of Addvit plc can lead and direct employees into right direction as a result to which goals and objectives of organization can be achieved in set framework of time. In the similar manner, he will be able to motivate and inspire staff members to perform well and at the same time adequate delegation of duties and responsibilities will take place.
Grievance handling skills
While entering into new market, business enterprise such as Addvit plc will surely face number of difficulties during initial period of years. So it would be beneficial to appoint a manager who can handle conflicts as well as grievance at their starting only so that sound working environment can be created. This will develop better and cordial work relationships among employees and management.
Presentation skills
In order to sell their energy drink to new customer base adequate demonstration is needed; it can be delivered by manager as he is quite familiar with it. So he needs to have good presentation skills for the purpose of drawing attention of large number of customers and to generate knowledge among employees as well (Mastrangelo, Eddy and Lorenzet, 2004).
Competencies
It is an overall ability of a person by means of which job can be carried out effectively as it provides structured guidance. There exists variety of competencies which definitely need to be possessed by manager of Addvit plc so that huge amount of profit can be generated at new work location, some of them are enumerated as under:
Change maker
Manager needs to be competent enough to keep pace with changes and can make possible modifications as and when required for the betterment of business at entirely new location. They should not resist to changes and constantly strive for new ways for meeting expectations of clients by providing them maximum satisfaction (Komives and Wagner, 2012).
Team player
It is necessary for manager to effectively carry out its functioning as team leaders and team members, for this he will be required strong team management skills. This will prove advantageous in enhancing productivity as well as profitability ratio of business at international market within short span of time.
Focus on career development needs of employees
At new place, it is quite difficult to retain staff for longer period of time. In order to maintain loyalty of staff towards organization, Addvit plc can focus on providing ample opportunities for employees for their further growth and development (Goyal, 2012).
Understand multigenerational workforce trends
Addvit plc appoint a manager at their new locations who can strike a balance between employees of different generations along with this understand their needs and adapt accordingly. By doing so, they will be able to balance work and expected results can be attained in set framework of time.
Provides performance feedback
For the purpose of providing assistance to existing workforce and developing their full potential they need to present continuous feedbacks whether negative or positive on their performance which will motivate underperforming and high performing employees to do better. With the help of this existing level of performance can be enhanced and chances of repetition of mistakes lowers down in future (Bucic, Robinson and Ramburu