INTRODUCTION
Education as well as training have their own importance in order to develop more skills in an individuals. The report present the concept of professionalism and dual professionalism in education and describe the methods in which professional values are also influence and also describe how social, political and economic factors affect education policy. Report also analyse the impact of actual educational policy and the roles of stakeholders and external bodies in education and training and how they also creates impact upon the system of education. Report further present the key aspect of policies, codes of practices and guidelines and how it creates impact upon an organization.
TASK 1
1.1 Presenting concept of professionalism and dual professionalism
Professionalism
According to Densmore (2018) Professionalism is an ability or a skill who is expert in their own professional. In the field of education and training, teachers have their professional standard that is actually based on their interaction with the students, parents and colleagues or staff members. The basic characteristic of professionalism are such that appearance, demeanour, reliability and competence, ethics and written correspondence etc.
For example,
a higher level of professionalism is awaited when they work with their clients.
For writers who write famous books are also highly respected for their professionalism.
Dual Professionalism
As per the view of Springbett, (2018 )when a person is both vocational or subject specialist and having skills of teaching such that they committed to maintaining and developing their expertise in regards with both key aspect and provide the best outcomes as per their professional level. If a person is having skills to do a work and also having a knowledge of teaching and in this state, they are said to be a dual professionalism.
For example,
A person is doing job in their working hours and after it they also do work of teaching as a tutor.
A teacher who teaches in a school as a full time and after completing their office hours they work as a tutor. This is known as dual professionalism.
1.2 Presenting the ways which influence professional values
As per the view of Meissner and Shmatko (2018) professional values such as social justice, integrity, trust and respect directly influences the teaching skills of a teacher as well as trainer also. These values are also reflect across the standards and are also relevant to all those teachers who are special in their professionals. On the other side if the values are complex then this will help to shape a teacher as a professionalism. In addition to this, a professional teacher should also have a respect because it help them to pre judgement to their students and they must be kind and also provide the opportunity to teach their student in kind way because it is the another professional value that affect the professionalism of every teacher as well as trainer.
Moreover, fairness towards their work is another professional value that affect professionalism too. Therefore, for a teacher it is a quite necessary to be fair and to teach their students what is right for them and what is wrong. Even fairness is also goes in a hand with respect to treat their class in a fair way that will turn their treatment in a better way so that it will help to lead their student in future development.
TASK 2
2.1 Presenting the ways in which social, political and economical factors influence education policy
According to Luke (2018) political factor also directly create impact upon education policy and many institute are consistently labelled as failing and there are many politicians who did not know about the education system and as a result it directly affect the education policy in adverse way. As a result, the entire curriculum is also changes and it creates negative impact upon students also. In addition to this, the paradigm shift from the colonial education to the education system also creates impact upon the education policy in an adverse way. However on the other side, the economic factor also affect the level of the education policy is such a way, that they created an inherently an unequal education system and therefore, the politicians are also try to point out the changes so that it will help them to up the system and make better their future.
On the other side, social change also gives direction to the education initiatives. Only education creates the social reformers as well as leaders who consciously make the efforts in order to bring the social change in a society (Popkewitz, 2018). Only this education change prepares the individual for a social change.
2.2 Impact of current educational policy
Working as a teacher in a college is my current working profession. Two policies in UK which creates direct impact upon the curriculum and these are as follows:
Free elementary education
This create direct impact upon the curriculum of an education system such that in UK, it creates positive impact upon many students. People are forced to join the schools in order to provide free education to their children (Densmore, 2018). This policy also increase the access in basic education. Even government of the country also provide the free text books and workbooks in order to make them aware so that they will start educating themselves.
Comprehensively education
Even this policy also help to many students to enjoy their eduction in UK. Government of a country also provide schools facility to all children who are not able to afford or they are disable to come and join the schools. This policy also affect the people as well as curriculum in positive way such that it help to provide the facility to all kind of people in order to provide them all facility so that it influence the system in positive way.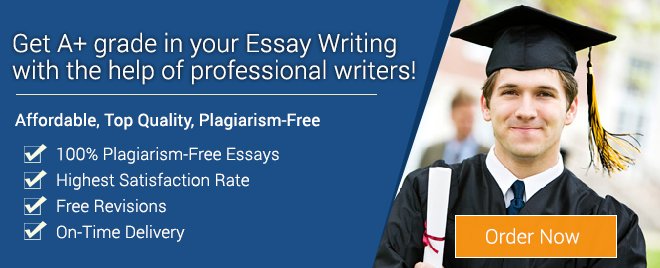 TASK 3
3.1 Roles of stakeholders and external bodies
According to Marshall (2018) stakeholder are those individuals who are interested in the school curriculum. As their interest is also vary in degree as well as complexity. They are also involve in the implementation of a curriculum in such a way that it affects them indirectly or directly. Their main role is to design and make coordination between the school circle, pupils and staff too. The internal stakeholders are such that teachers who define their roles in such a way that they teaches different courses and train their student in such a way that it will help them in their future performance.
However on the other side, as per the view of Powell and Walsh (2018) external bodies are those individual or a group who have their own interest in a education system but they do not produce or consume it directly such as agencies, cluster manager or voluntary organization. Their role is to promote the system towards the health care or in the field of group, rather than education only. Therefore, this groups wants to make people aware related to other issue rather than education and training sessions.
3.2 Impact of stakeholder and external bodies on education
As per the view of Bryson (2017) stakeholder and external bodies are directly impact upon a schools and colleges such that their transactional relationship help to interact and receive best service so that their working system got enhances. To work with stakeholder as well as external bodies will be helpful to all the people and creates positive impact upon the organisation of a education and training system. Through stakeholders and external bodies of an organization, the education system get variety of ideas as well as views that help them to get new strategies which can be implemented for their future performance.
In addition to this, this stakeholder also creates positive impact upon a schools or a college in such a way that it help them for provide best strategy for their growth. These stakeholder as well as external bodies have deep knowledge which further help to develop new strategy for the school and as a result they can enhance their performance level.
3.3 Importance to work in partnership with employers
As per the view of Huq, Chowdhury and Klassen (2016) to work in a partnership with employers in a education system will help to develop new ideas and different point of view so that it will help them to develop more new ideas which further help to implementation of those into the working area. Further, this stakeholder also know how to maintain the relationship in such a way that it can be sustained over a period of time. Stakeholder also develop relationship and also interact is such a part with different individuals, group or an organization and also play a key part in order to secure the ongoing success and for their future prospects.
To work in a partnership help an organization to get all new ideas and by sharing it with employers can help a system to work in more effective way. Another advantage of working in a partnership is such that many of the employers are engaged in their own work and at that time, other employers got help. In this way to work together in an institute will further assist them to get new ideas and by exploring them into the work area will help to achieve all goals.
3.4 Impact of stakeholders on curriculum design, delivery and assessment
As Popkewitz (2018) stated that stakeholder are only responsible to deliver the assessment into prescribe time period and curriculum design is quite necessary, a dynamic interplay between content as well as assessment. This design is based upon formative as well as summative assessment and this are also design by stakeholder only. If the designing of a curriculum is proper then it will deliver the student in an effective way and on the other side, it will further divided into assessment where a student needs to explore their learning which they learn in their whole session. While designing a curriculum, a stakeholder such as teacher is the only person who is describe and teach the entire lesson to their students.
Their learning needs to be more effective and good that it will help their students in order to perform well in their assessment. If education is deliver in good manner then it will further provide good result in a form of better assessment. Further stakeholder are also inform the schools for self- evaluation process and provide different evidence which also help to inform the evaluation as well as development of a curriculum. Hence, it has been analysed that through effective learning and better designing of their curriculum will further help to establish a good school climate and expect each of the student will perform at higher level of learning.
TASK 4
4.1 Presenting policies, codes of practice and guidelines
Teachers who are working in a schools have to protect themselves and the best way to follow the code of practice. As per the views of Plewa, Galán-Muros and Davey (2015) it is quite necessary for a teacher not to discriminate, abuse their students as well as colleagues. Because as per Equality Act, 2010 which states that there is no discrimination on the basis of caste, gender and religion or a physically handicapped person. So it is quite necessary for the teachers yo dress properly and follow all ethics of their school.
On the other side, the code of practice also support all teachers as a guidance that how to become a good teacher and there is a need to accept the changes of their society and the profession of a teaching can be a complex but it is a responsibilities of a teacher to keep cope up with all sudden changes and meet the highest possible standards (Peltier, 2016). Moreover, the guidelines should also be followed by them in order to protect themselves. The health and safety law also states that there is a responsibility of the premise to look after all the problems related to health.
4.2 Impact of organizational requirements and expectation
Being a teacher I am specialise in Maths subject. I also have a good knowledge and teaches students of higher secondary school and for this reason the organization is hired those students who wants to teach Maths and therefore, as the organizational requirement as well as expectation regarding the curriculum is different. It further creates the impact upon the curriculum and for this reason, whatever the students requirement is exactly the same as organizational requirement. Hence, it has been analysed that if a students require a professional in any subject then their schools also realize the requirement of the same. In this way it creates direct impact upon their actual performance. By providing enough requirement and better learning as well as teaching activity, the organization can easily guide their students and help them for their future improvements (Gereige and Zenni, 2018). Therefore, it has been analysed that organizational requirements are directly creates impact upon the expectation of the curriculum.
Students take maths assignment making a tough part and want help in it, we assignment prime provide Mathematics Assignment Help for all so students can easily complete there assignments.
TASK 5
5.1 Quality of improvement and quality of assurance arrangement
Quality of improvement
quality of improvement is directly linked with raising the quality of services which are provide to their student by the schools or colleges. It is further compared with the quality of services which are offered with those which are offered in past. It is also concerned with self rather than others and its entire process is mainly focused on the specific aspect of the performance of their organization to the overall performance (Quality improvement, 2018).
Quality of assurance
according to .. quality assurance is a simple process of guaranteeing the quality of a product and services are actually meet with their defined goals or not (Goetsch and Davis, 2014). Therefore, in many university, a number of quality assurance arrangements are been set up in order to make sure that there is a collaborative partnership which help an institute to met out the standards and expectation. Further, it is an application that help to monitoring and review the actual is done on the actual needs.
5.2 Function of Self- assessment and self- evaluation
Self- assessment
In the quality cycle, as per the view of .. self assessment is the reliable method of improving the student's skills and the ability and to develop the learner autonomy so that it will help them to keep learning till their death. The main purpose of doing self assessment is to determine their own work regarding the quality of improvements in order to measure the progress against their own goals and objectives (Rowntree, 2015). It is process in which a person or a teacher can easily evaluate the actual performance by comparing the past performance.
Self- evaluation
According to.. self evaluation is a process of observing, analysing and determine the professional action and get the better result in order to change the improvement. It further means that to explore and evaluate their own professional work in such a way that it helps to determine the exact performance of their work (Hattie, 2014). To use this in a quality process because it mainly focus on practice and this is directly connected with professional sample expert, their knowledge and their experiences of a work. Further to lead with a high commitment and high identification their result also increases to their willingness and draw a better conclusion.
5.3 Evaluate the learning programme taking account of quality arrangement
In order to manage the quality improvement, there are various methods which will be helpful to enhance the improvement of their quality of services. In a schools, it has been observed that due to high curriculum design, many students faces the problem regarding the learning and for this reason, the learning program is to be set up with the help of stakeholder (Sallis, 2014). In addition to this, it has been observes that through e- learning program many students can learn different things in more advance way so that it will help them to improve the service which is actually offered to their students.
An effective learning program can be conducted in order to get better result and through this way, there is a increased chances to create more demand of their learners and by making or build the management and organizational capacity for improvement will further help them to strengthen up the quality of cultures to the providers and also give priority to their staff so that it will help them to learn more and get best result for their organization (Teeroovengadum, Kamalanabhan and Seebaluck, 2016).
5.4 Areas of improvement in learning program
In a learning program, there are some areas which are identifies and there is a need to improve those because it may cause harm to their image (Elassy, 2015). The areas of improvement are communication skill which needs to be more effective because for a teacher it is quite necessary for them to have a fluency in their own language because it will help them to get better result and through this, a teacher can easily influences their students and make them aware to learn more new things.
In addition to this, another improvement area is to use of social networking sites which help teachers to keep interacting with their students in such a way that it will help them to realize the exact need of their students (Meltzer, 2018). Using online sources of material for their teaching method can be useful for the teachers and it further help to raise their knowledge and making collaborative study will be consider more effective and can also be consider as a priority.
CONCLUSION
By summing up above report it has been concluded that education and training are directly influence an individual performance. As report also concluded that being a professionalism helps to deliver the best result to their students and there are some factors that affect them and needs to overcome from this. Further it also concluded that stakeholders as well as external bodies are also help the organization to perform their function in well mannered. In addition to this, report also present the policies, code of practice and guidelines which help to improve the quality of services which are offered to students.
You can also visit more samples -
A Comparative Study of Education
Reflective Essay Strategies and Process of Group Presentation