Introduction
Social media is the major platform, where the companies can run the campaign for the promotion of their brand, or their new products. Social media campaign means that a series of events like newspaper article, TV advertisements, and the surveys on the social media. In day to day life, social media campaign is the essential and necessary part of a company's product marketing (King, O'rourke and DeLongis, 2014). The social media platforms such as Facebook, twitter and other mediums, where the exchange of information is increasing day by day, and this gives the best platform to the companies to share their products by running a public campaign. Redbull is the great example to build the brand's name on social media. Red bull is an energy drink company, and they have their own brand value. Red bull mainly uses Facebook as their main platform to run a online campaign in UK, as there are around 46 million follower
Literature Review
Redbull house is highly creative and innovative in creating a media campaign on social networking websites. Using social media to run a public campaign is very helpful in finding out, what people thinks about the product or about the company, but at the same time it will create some of the critical questions, which needs to be answered.
Question 1- How the campaign by Red bull on social media was initiated and was it a successful one?
Question 2- How they identified their main social media platform and their customers, and how can they achieve more success?
Question 3- The content provided was enough or not? Can the consumers got attracted by their campaign?
The first question was how the campaign was initiated, well the main reason was the popularity of social media. Nowadays people prefer to use social media as their main platform, from where they can get connected to the outside world. Redbull uses this as their main motivation to start a online campaign. Social networking mediums like Facebook, Instagram, twitter were all used by Red bull. Redbull created an official page on all the social networking websites, and they started uploading the information about their new energy drink which was for Summer season (Parveen, Jaafar and Ainin, 2015). They started a campaign on a place, where they invited people through those websites, they served the new drink to the consumers for free, just to check that what they feel about the drink, how is the taste and was this drink giving a fresh energy after using. To some people who are very active on their social media pages and those who can not come on their campaign, they even send them the energy drinks to their respective places. As people used the drinks, and they find that drink very energetic, so they started posting good reviews on all the social networking websites. This leaves a great impact on other people also, because they were not the regular consumer of Redbull, but soon after reading the online reviews, they changed their minds and started buying the new energy drink. So as the market demand increases, and more number of consumers are buying the new product of red bull, one can say that the campaign which was initiated earlier was a successful one (Hays, Page and Buhalis, 2013).
The second question was about their main social media platform. After creating the official pages, they started posting the information and news on a daily basis, and they also started the online offers, if someone buys their drink online. The best thing was the increase in the number of followers on the social media. The numbers were increasing so quickly, and very soon it reached to more than 46 million follower on Facebook. These numbers are way beyond expectations and many more than the other networking websites, so they identified that their main media platform for this campaign will be Facebook. The main aim of this campaign was to drive the awareness of the extension of the brand and the launching of the new summer energy drink. The way they post videos and images defines them the part of today's life style and this makes them different form other companies. Redbull is generally good in responding people's queries on social media than some other big companies like TESCO, or ASDA. This gives people more freedom about asking anything they want and people will also feel that they are satisfied (Hudson, and et.al 2015). Now they started to plan some new campaigns on Instagram and twitter also, so that more number of people will get to know about them. The number of followers are also increasing on these social networking websites and the way of presentation of Red bull is very effective, so this will generate more interest among people to try their new products and post some good reviews on those websites.
The third and one of the important question was about the content and data they are providing. The content provided on Redbull social networking websites are generally very innovative and creative. The depth in the content and the knowledge the consumers can get by that data is also on the higher side. This makes other people or the person who doesn't know about their product very easy to identify what kind of product they are looking for. Redbull is also having a series of videos which shows their journey from the beginning till today, and these videos are very creative, so this will attract more consumers to take interest in their product. Redbull always keeps their followers updated about their product or the next drink they are going to launch, so this gives the consumers a brief idea about their next product (Parveen, Jaafar, and Ainin, 2015). Redbull attracts more consumers just by the advertisements and then the offers they are providing on each drink. These are the reasons the company keeps on organizing such kind of social media campaign. This makes more people aware about their product and more people about their highly rich cultured company.
METHODS
There are 2 kinds of methods by which the research is done, they are qualitative and quantitative. Here in this report we have used qualitative research method (Levitt, Pomerville and Surace, 2016). This is done by interview, surveys, and various campaigns. This method focuses on groups and group interviews to know their views and ideas (Palinkas and et.al, 2015). For these research methods, we required to collect the data, and there are another methods by which the data collection is being done, they are primary and secondary data collection. The raw or primary data is directly collected by the customers, the first hand source, by the means of interviews, surveys, observations and questionnaire (Goodman, Cryder and Cheema, 2013). In questionnaire method, the data is collected by directly asking from the questions, there will be question asked and 10 customers will be the responded The secondary data collection means that the data which is collected by someone else, means we will use the data which is already available, from previous researches, published articles, books, magazines etc.
After the data is collected, it is analysed and here thematic analysis is used to analyse the data. Thematic analysis emphasis direct pinpointing, examining and recording patterns of the data (Vaismoradi, Turunen and Bondas, 2013).
Questionnaire
Name
Age
Gender
1. Which social media networking website is mostly preferred by the companies for campaigning
Facebook
Twitter
Instagram
Others
2. Redbull's social media campaign was attractive to you or not
Satisfied
Partially satisfied
Fully satisfied
Not satisfied
3. Will you prefer Redbull's new summer energy drink
RESULTS
1. Which social media networking website is mostly preferred by the companies for campaigning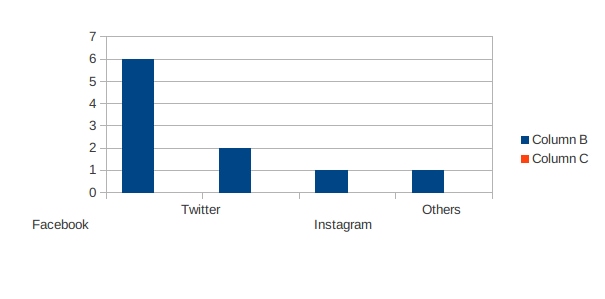 2. Redbull's social media campaign was attractive to you or not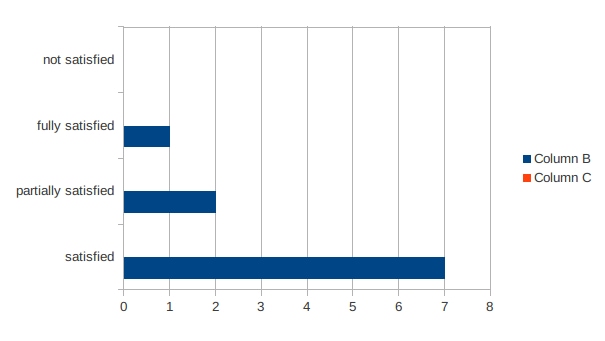 3. Will you prefer Redbull's new summer energy drink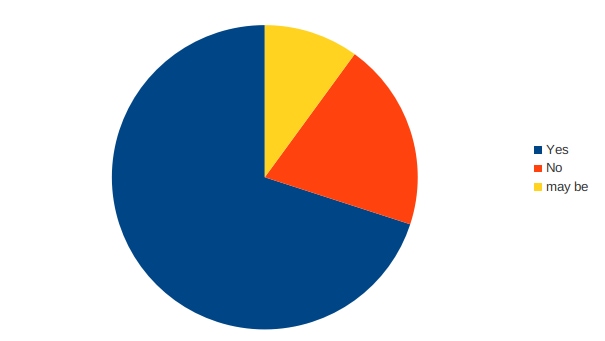 DISCUSSION
1. By the chart number 1, we can see that out of 10 responded, 6 people have preferred Facebook, 2 have preferred twitter and the rest have preferred Instagram and others. So by this we can see that the social media campaigns are more popular on Facebook, that's why all the companies are looking forward to organizing their event on Facebook.
2. The chart 2 tells us about the out of 10 people, 7 find the campaign was satisfying, 2 were partially satisfied, 1 person is fully satisfied and none remain unsatisfied. So we can say that this campaign was a successful one, and this will increase the sales of this energy drink.
3. The chart number 3 tells that 7 people will prefer the drink, 2 will not prefer it and one is in doubt, he may be prefer it or may not be. By the campaign, it is clear that Redbull company will attract lots of people to go for their drink.
CONCLUSION
From this report it is concluded that social media campaigning is the major part for any marketing program and all the companies must organize the campaigning to attract more number of people and let the people know about their product and the expansion of their business in various parts of the world.
REFERENCES
Goodman, J.K., Cryder, C.E. and Cheema, A., 2013. Data collection in a flat world: The strengths and weaknesses of Mechanical Turk samples. Journal of Behavioral Decision Making. 26(3). pp.213-224.
Hays, S., Page, S.J. and Buhalis, D., 2013. Social media as a destination marketing tool: its use by national tourism organisations. Current issues in Tourism. 16(3). pp.211-239.
Hudson, S., and et.al 2015. The effects of social media on emotions, brand relationship quality, and word of mouth: An empirical study of music festival attendees. Tourism Management. 47. pp.68-76.
King, D.B., O'rourke, N. and DeLongis, A., 2014. Social media recruitment and online data collection: A beginner's guide and best practices for accessing low-prevalence and hard-to-reach populations. Canadian Psychology/Psychologie canadienne. 55(4). p.240.
Levitt, H.M., Pomerville, A. and Surace, F.I., 2016. A qualitative meta-analysis examining clients' experiences of psychotherapy: A new agenda.
Palinkas, L.A., and et.al., 2015. Purposeful sampling for qualitative data collection and analysis in mixed method implementation research. Administration and Policy in Mental Health and Mental Health Services Research. 42(5). pp.533-544.
Parveen, F., Jaafar, N.I. and Ainin, S., 2015. Social media usage and organizational performance: Reflections of Malaysian social media managers. Telematics and Informatics. 32(1). pp.67-78.