What Are The Benefits of Availing Engineering Assignment Help Through Our App
02 Oct 2019
3659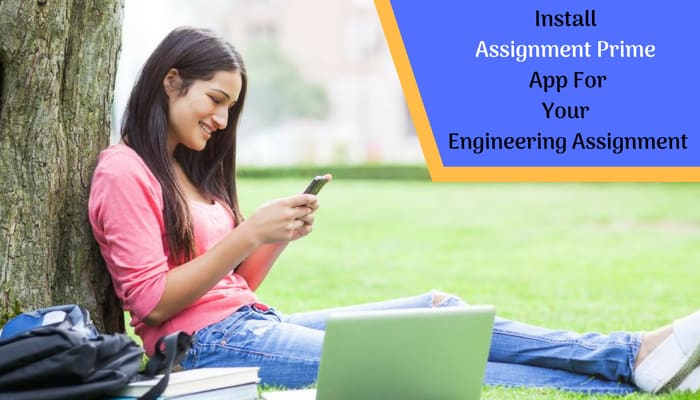 Students these days spend most of their time on mobile phones. From setting up alarms, being in touch with friends to ordering grocery just a few taps and it's done. Think of anything that is part and parcel of your life, and you have an app for it. With the world fitting in your pockets, we decided to make your assignments as easy as ordering food online.
Our mobile app design engineers have put in a lot of efforts to come up with an app that is easy to use and understand. Students are quite attracted by the scope of engineering, as it not only offers career options in the software field but also has opportunities in infrastructure, designing, automobile etc. With the scope of engineering growing too fast, it has become quite an important subject where students need help.
Engineering is a tough discipline to explore. Students often get attracted by different career prospects the field offers. But writing an engineering assignment is quite a tough task as there are a lot of complexities involved. You need to have knowledge of different disciplines, statistics, softwares, etc. To resolve the problem of your engineering assignment, we are here, and we have become more easily available through our app.
So, it's Easy. Install our app and place your order with our engineering assignment help service in no time. We also offer a 5% discount on all the orders through our mobile app.
You May Also Read: How to Write a Strong Hypothesis in Chemical Engineering Assignment?
Benefits of Availing Engineering Assignment Help Through Our App
Mobile apps not only make lives of students easy but they have a lot of offers and deals that keep the user involved. With lots of offers and policies on the apps, students often prefer ordering through the apps instead of the websites. Here, we have listed a few reasons why using our app is an easier alternative.
1.Instant Account
Instead of struggling through the website and registering on it, you can easily create an account on our app. You have your phone with you always, so it becomes much easier to place orders through phone instead of the system.
2.Support System
The app becomes your one-stop solution. You can check all the orders you have placed with us, the new orders, points everything just in one tap. It is quite easy to use our app and check all the details that are needed.
3.User-Friendly Interface
We have students at the core of our business. The mobile app we have designed is easy to understand and quite user-friendly. It does not take a lot of wait time and offers all the prominent features we provide on our website.
4.Hassle Free Order Process
Placing an order with the app is quite easy. We make sure our payment gateway partners do not save the details. We make it very easy for you to place an order through the app as you need to fill in the details of the plan chosen, and your discounts are automatically added to it.
5.Progress Report
You can check the progress of your assignment anytime. It displays the number of assignments that have been delivered to you and the documents that are yet to be delivered. We make sure every process remains transparent so that students feel confident about our services.
6.Price
Easily calculate the price that you may need to pay for your assignment, from the app. It makes choosing a plan for yourself an easy process. Fill in the details, check the pricing, select the plan and done.
7.Refer
Refer our engineering assignment services to your friends and earn points. These are discount points that we have for our clients. The best part about the points is they are imperishable.
Students Also Like: How to Write an Impressive Economics Essay? 10 Steps to Nail the Task
Our app lets you call us and chat with the team whenever required. So, just download our app andd stay connected with our team all the while. With round the clock availability, we make sure none of your queries or doubts are left unanswered.
The mobile app is a prominent feature that we provide to our users. Other than the app, there are a lot more features that make us the best assignment provider in the market. Students often reach to us for the perks they get from us. We offer them plagiarism-free and high-quality content. With strict privacy policies, their identities always remain secret with us. In case you need any revisions, you don't have to pay for it.
With a lot of perks and interesting app features, we are leading the industry with our chins up. Reach to us for any assistance with your engineering assignment and earn discounts.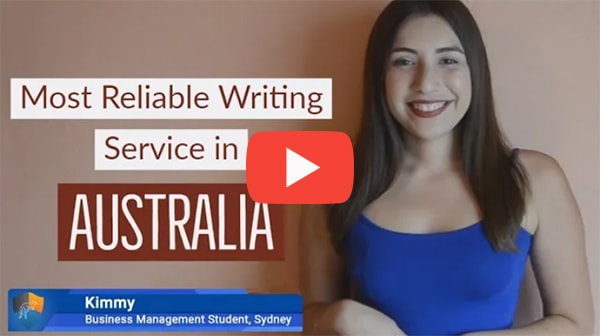 FREE Tools
To Make Your Work Original
FREE Features
Topic Creation

Outline

Unlimited Revisions

Editing/Proofreading

Formatting

Bibliography
Get all these features for
USD 84.3FREE