How to Write a Strong Hypothesis in Chemical Engineering Assignment?
10 Jun 2019
1170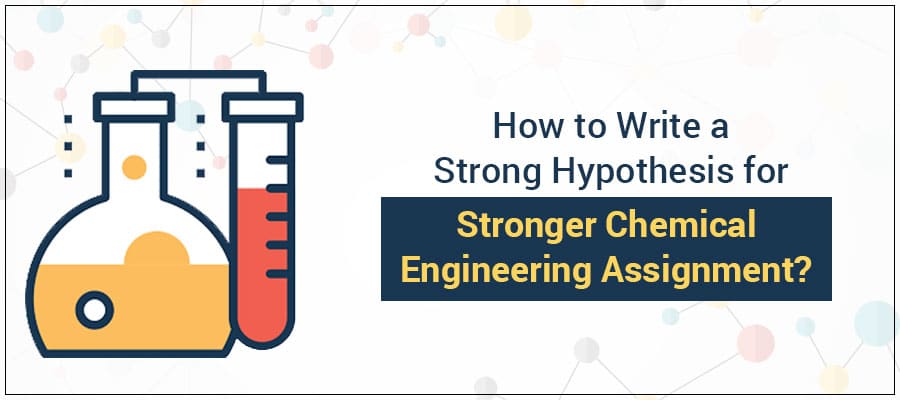 Nowadays, using hypothesis in chemical engineering assignments is in trend. For those who don't know what a hypothesis is, well, it is basically a short statement that is developed by the students in an academic paper. It consists of the specific and testable prediction of certain research or experiment. For understanding what actually hypothesis is, read the example below.
Example -
Imagine that you want to eat icecream. You know that whenever you eat it, you get prone to cold and cough. So, the hypothesis statement for this situation will be a specific and testable prediction, i.e., 'If I eat ice-cream, then I'll suffer from cold and cough.'
Hope that you would have understood what is hypothesis till now. If yes, let's learn the steps for developing it so that you can use it in the chemical engineering assignment.
How to Write a Strong Hypothesis?
Generally, writing a hypothesis is a hard nut to crack. But the eminent chemical engineering assignment help experts of Assignment Prime are presenting a few easy ways to you. So, without wasting time, let's look at the easiest way of developing the hypothesis.
Step 1 - Select the Topic
To begin the writing work for the chemical engineering assignment, first of all, select the topic which interests you. Another option is to select the topic which you think is best for the paper. Remember to do the selection wisely.
Step 2 - Research About It
The next step is researching that topic. Collect the information about that topic as much as you can by doing in-depth research. A few sources from where you can find relevant information for your topic are:-
Textbooks
Magazines
Articles
Journals
Websites
Google Scholar
Other than these, you can also take help from the professors, friends, etc. for conducting the research more effectively.
Step 3 - Analyze the Information
After collecting the information, analyze it thoroughly. Find those questions from the information which are unanswered or wrongly answered. This will provide you great help in generating the thesis for your chemical engineering assignment.
Step 4 - Generate the Variable
There are two types of variables, namely:
Independent variable
Dependent variable

When a generated statement can be changed and tested further, it is known as an independent variable while the statement which cannot be changed or tested anymore is called a dependent variable.
Generally, an independent variable is generated first and the final outcome is the dependent variable. You too have to follow the same process for generating these variables.
Step 5 - Write Hypothesis
Now finally comes the time to write the hypothesis. Simply write the final variable which you generated from the previous step. Both variables have their own advantages. If you write an independent variable as a final hypothesis, then it will give the future scope to research more about it. But, if you write a dependent variable as a final hypothesis, then it will provide the reader with a final outcome.
You just read the steps for writing the hypothesis. But the question is how would you know that it is a strong hypothesis statement? Well, don't worry. We've got a solution for that as well. Simply check that your hypothesis has the following characteristics or not. If it does, then it is strong; if not, you can change and make it better.
Students Also Like This Blog: Incompatible Chemicals Never Store Together
Characteristics of a Strong Hypothesis
There are several characteristics of a strong hypothesis. Below is a list of some of them.
Testable
A strong hypothesis is always testable. When the independent variables are tested, one gets dependent variables and when dependent variables are tested, the result is always true.
Falsifiable
Falsifiable is another characteristic of a strong hypothesis. It means that the independent variable must be updated or transformed into a dependent variable if it is proved wrong with the help of some strong information.
Parsimonious
The simplest adequate form of the variable is another feature that makes the hypothesis strong. So, always try to explain your hypothesis in simple language so that it will be easy for the readers to understand it.
Precise
It is the most important characteristic which is a must for a strong hypothesis. It states that the hypothesis should always be specific. It should not revolve around. The statement should be bold and precise.
Plausible
A strong hypothesis always follows some logic. It is never illogical. Also, it never defies any logic. That's why while writing the hypothesis, make sure it is logical. Otherwise, it will not make a lasting impression on the readers.
Writing a strong hypothesis is not at all hard. Just follow the above steps for composing it. Also, make sure that it has all the characteristics mentioned above. However, if you're facing any issue in writing the hypothesis for your chemical engineering assignment, then it is strongly suggested to take our assignment writing services. Our experts will write an A+ grade worthy assignment with a strong hypothesis.
To make our services affordable, we are offering up to 35% off on the first order. Other than this, we are providing many jaw-dropping offers and freebies to our customers. So what are you waiting for? Order now!
You may also like: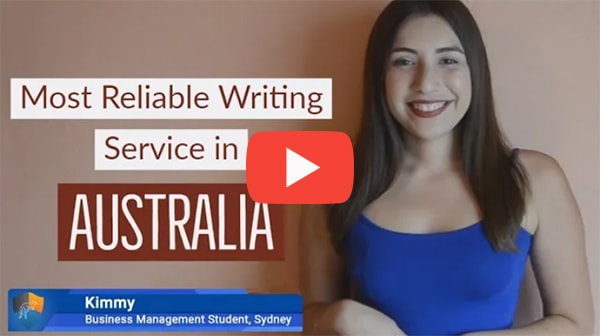 FREE Tools
To Make Your Work Original
FREE Features
Topic Creation

Outline

Unlimited Revisions

Editing/Proofreading

Formatting

Bibliography
Get all these features for
USD 84.3FREE