Growth Mindset: What Is It, Why It Matters, and How to Develop It?
01 Feb 2019
3989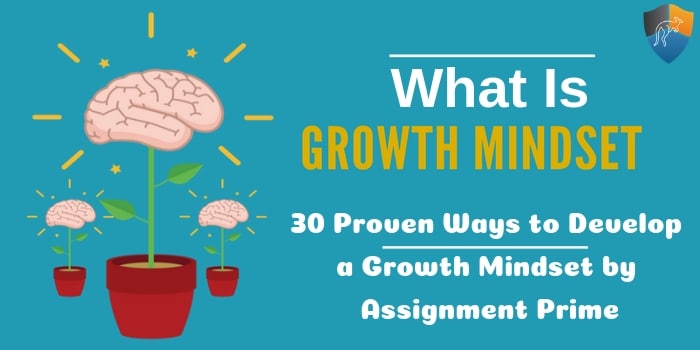 "In one world, effort is a bad thing. It, like a failure, means you're not smart or talented. If you were, you wouldn't need effort. In the other world, an effort is what makes you smart or talented." – Carol Dweck
Do you know that one thing that is common among all the great people who changed the world in some or other way? It's the 'Growth Mindset.' Apart from unwavering dedication and commitment, they had a belief that they can enhance their ability, intelligence, and performance to reach great heights.
What Is Growth Mindset?
In the book 'Mindset: The New Psychology of Success,' Dr. Carol Dweck, a Stanford psychologist explains, "Growth mindset is a tendency of people which makes them believe that their most basic abilities can be developed through dedication and hard work—brains and talent are just the starting point. This view creates a love of earning and a resilience that is essential for great accomplishment."
So, when you have a mindset that you can improve your learning and intelligence, you go the extra mile. Besides the growth mindset, Dr. Dweck coined the other term 'Fixed Mindset' as well.
You May Also Like: 7 Advantages of Learning a Foreign Language
5 Best Ways to Learn a Foreign Language
What Is Fixed Mindset?
In a fixed mindset, people tend to believe that their intelligence, creative ability, and character are fixed traits, and there is no or little room for change. Throughout life, they document their talents and intelligence instead of developing them.
Growth Mindset vs. Fixed Mindset
"You try something, it doesn't work, and maybe people even criticize you. In a fixed mindset, you say, 'I tried this, it's over.' In a growth mindset, you look for what you've learned."
As stated by Carol Dweck above, the major difference between the two mindsets is people's belief in the persistence of their abilities and intelligence. While the fixed mindset does no or little effort to enhance skills, the growth mindset always looks for opportunities to improve and develop intellect to achieve their goals.
People having a fixed mindset are not likely to work hard to change their innate ability because they assume it to be immutable. The constant urge to prove themselves in their career, in their relationships negatively impacts all aspects of life. On the other hand, people with a learning mindset are always ready to put their all-out efforts to change what they have. According to Carol Dweck, individuals with a positive growth mindset may be more successful because they are always willing to put more of their energy into learning. They also worry less about seeming skilled or smart than individuals with a fixed mindset.
Now that you learned what does a growth mindset mean, you should know its importance. Having a growth mindset is crucial for everyone, especially for students to alter their vision for success. However, it's not easy to develop an attitude where you strive hard each day to make yourself better. But, with the help of our assignment writing experts, you can learn how to develop a growth mindset without working your fingers to the bone.
Important Blog: Learn Brand New Strategies
30 Proven Ways to Develop a Growth Mindset
1. Accomplish: Set achievable goals for yourself and accomplish them in the specified time. Little accomplishments will prove your worth to you and help you grow.
2. Acknowledge: There are many things in life that are worth cherishing. Acknowledging your capabilities is a great way to instill a positive attitude.
3. Believe: Have faith in your abilities and talents, and try to enhance them every day. Doing so will help you develop a growth mindset and achieve desired goals.
4. Be Aware: To develop a growth mindset, you first need to be aware of your abilities and talents. This will help you understand your strengths and weaknesses.
5. Celebrate: People with a growth mindset celebrate small success. If you too want to develop such an attitude, then start celebrating little achievements.
6. Compete: To achieve success, we always compete with our peers. But, that won't help you grow. Try to beat down yourself to become a better version of yourself.
7. Don't Seek Approval: If you truly want to grow, then stop seeking approval from others. If you do so, you will lose your potential for growth.
8. Embrace: We all are imperfect is some or the other way. But, if you can acknowledge and embrace your imperfections, then you can go a long way.
9. Eliminate: Sometimes it becomes necessary to eliminate some people from life who don't appreciate your intelligence and abilities and always shower criticism on you.
10. Experiment: Those who don't fear to try new things, always achieve great heights. Get out of your comfort zone and experiment. Even if you fail, you'll learn.
11. Forgive: Don't be too harsh on yourself. If you fail, get up and keep moving forward. Forgive yourself for not making it because only then you'll be able to grow.
12. Gratify: Individuals with an open mindset never shy away to seek the help of others in fulfilling their dreams. And when they achieve, they always pay gratitude to them.
13. Have Patience: Good things come to those who wait. Have patience and keep learning. This is one of the best approaches to develop a positive growth mindset.
14. Improve: You know that you have abilities, but you need to improve them throughout life. Once you develop this attitude, the sky is the limit.
15. Inspire: Share your secret sauce with others and inspire them to make their dream come true. This will liberate your soul and make you strive for success even harder.
16. Judge: No. We're not asking you to form an opinion or conclusion about someone. Judge yourself on the basis of what you've achieved so far and what you want to in the coming days.
17. Know Your Worth: As we said, self-awareness is very important. Know the gifts and capabilities that you have and be proud of them.
18. Learn, Learn & Learn: "Live, Learn, Repeat." To develop a growth mindset, you should have this mantra in life. Find opportunities to learn and get better every day.
19. Make Mistakes: Mistakes are something that defines us. They reflect how committed we are. So, don't fear making mistakes as they teach us a lot.
20. Never Look Back: Learn from your past, but never regret it. If you hold on to your past, then you will never be able to develop a growth mindset.
21. Organize Your Life: Rushing into things always leads to mistakes. Keep yourself organized to boost your productivity to the fullest.
22. Praise: Pat your back when you complete your assignment writing work overnight or score highest in the surprise test. Be happy with what you have.
23. Question Yourself: Ask yourself where you went wrong and how you fell short. It will leave no or little room for mistakes the next time you try to achieve something.
24. Reward Your Efforts: People with a growth mindset always reward hard work before talent or skills. So, reward your efforts before your inherent skills.
25. Show You've Got: You know your abilities and talents, but you should show it to the world. This will help you know the areas where you need to focus and improve.
26. Take Risks: Playing safe is not going to work. You have to take risks in life to grow. It shows how resilient you are and how much you trust yourself.
27. Think Realistically: While being in the process of developing a growth mindset, you should think realistically. Your efforts will take time to produce results.
28. Understand Others: Put yourself in someone's shoes and understand what they're going through. This will teach you empathy; a prerequisite for a growth mindset.
29. Value Your Skills: What you have, others may not have. So, value your innate abilities and work each day towards improving them.
30. Work Hard: Yes, that's crucial to develop a growth mindset. People with such an attitude always place hard work and effort before talent.
Interesting Blog for Students: Legal Rights of Students
The bottom line is that to develop a growth mindset, all you require is a willingness and commitment to change to what you believe in. If you want to become a new version of yourself, then it's time to make the decision. Try these growth mindset activities and exercises to lead an incredible life.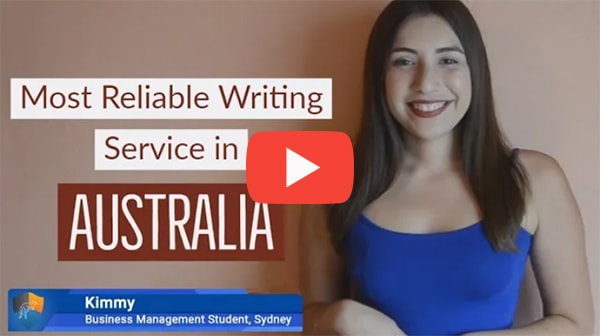 FREE Tools
To Make Your Work Original
FREE Features
Topic Creation

Outline

Unlimited Revisions

Editing/Proofreading

Formatting

Bibliography
Get all these features for
USD 84.3FREE