The Complete Guide to Breaking Down a 10000-Word Dissertation
05 Jun 2019
2715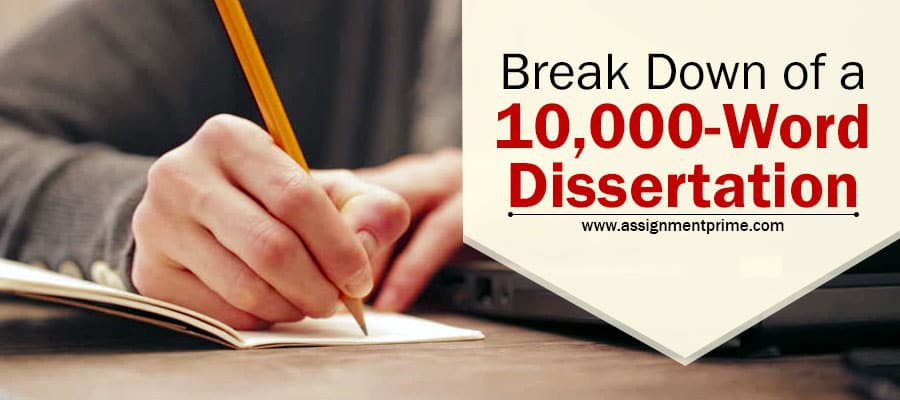 Breaking Down and Structuring of a 10,000-Word Dissertation
Dissertation writing is a hectic task!
Yes! It indeed is, but no need to worry!
Seek premium dissertation writing service!
And Assignment Prime writers will assist you!
When you are pursuing an undergraduate or post-graduation degree, you might be asked to draft a dissertation of 10,000 words. Hearing the word count itself can drive students crazy or lead to anxiety. If you are also facing a similar situation, you should read this blog crafted by Assignment Prime, a leading dissertation writing service provider.
Interesting Topic Ideas for Blog: Impressive Agroecology Assignment Topic Ideas
Difference between reliability and validity
What Are the Elements of a 10000-Word Dissertation?
The first thing that comes to students' minds when they discuss a 10,000-word dissertation is, "What are the elements that I should include in it?" So, here are the elements that constitute this dissertation; make sure to not miss any of them in your document
1. Abstract
The abstract is the summary of your dissertation. It presents the main motive and meaning of this study in a condensed form. This can be as long as one page but not more than that, and this is not counted in the 10,000 word limit of your dissertation.
2. Introduction
Introduction, as you may already know, is the initial section of your dissertation that gives the reader an insight into your dissertation. It includes the topic question, thesis statement, methods used, the approach followed, and the findings resulted in. This contributes to 10% of your word limit, and in a 10,000-word dissertation, you can write this up to 1000 words.
3. Literature Review
A literature review is another important segment of your dissertation. Here you need to provide information on the previous studies conducted on this topic and the loopholes in them if any. Also, you need to explain how your research can fill the gap between the previous studies and further research. This includes 25% of the total words, which sums up to 2500 in a 10,000-word dissertation.
4. Methodology
When working on a dissertation, you come across various stages where you need to implement different methodologies to find results. So, you can mention them and explain them in detail in this section. So, this section takes up to 20% of the total words, which is around 2000 words.
5. Analysis and Results
When you conduct a study, you surely are to find some results, right? Similarly, when you are working on a dissertation, you do some analysis and results. So, this section is dedicated to your analysis and the results part. Also, this takes up to 3000 words, which is around 30% of your dissertation.
6. Discussion and Conclusion
After you have conducted the study, there is so much that you need to discuss it. And once you are done with it, you need to conclude the whole study. You can include these two sections in your dissertation within a limit of 1500 words, which contribute to 15%.
7. Bibliography
Now the last section is dedicated to the bibliography where you can include the list of sources from where you have collected information for your dissertation writing task. Though this does not contribute to the total word count of your dissertation, it is a very important segment of your work.
These are the elements of a 10,000-word dissertation that you should keep in mind while drafting your document. Let us now look into 'how to write a dissertation?'
Important Blogs For College Students: Impress Your Professors
4 Ways in Which You Can Impress Your College Professors
How to Write a 10000-Word Dissertation in Just 10 Days?
If you are running out of time and just have 10 days left for the submission date, then this section is for you! Here, we have explained how to write a dissertation of 10,000 words in just a span of 10 days. Sounds interesting, right? So, let's take a look at it:
Completing a dissertation of 10,000 words in 10 days is not a joke. It is like writing 1000 words a day.
Prepare your mind to work in a manner that you could complete this writing task on time.
Read and understand all the requirements for your dissertation so that you do not miss anything in the later stage.
Now, it's time to research and gather all the information you can for your dissertation.
Now, prepare an outline of the whole document to know in what order you need to write and where to include which information.
Now, it's time you prepare a plan, keeping in mind the deadline and the information. If possible, schedule it and stick it on a wall where it us easily visible to you.
Now, bring your plan to action and make sure to complete the writing part at the earliest.
Once you are done, take a small break and get back to the editing and proofreading part to ensure your work is flawless.
Follow these simple steps, and watch your dream of scoring the best grades in the dissertation come true. If you are unsure about writing it, then focus on the 8 key elements to create a perfect dissertation structure. And, in case of any trouble, you can just contact us, and our Dissertation writers will make sure to help you through it.
Who Can Help Students in Writing a 10000-Word Dissertation?
If you are anxious about your dissertation writing task and wondering who can help you with it, turn to Assignment Prime. Yes! We have the world's best team of researchers, writers, editors, proofreaders, and quality analysts who will make sure to put their best efforts into your work. This will bring you the best results and you can impress your professor and score the top grade.
This is not only for a dissertation; you can also count on us for other services, such as essay writing, help with assignment, research paper help, summary writing help, and a lot more. We are a one-stop solution for any academic writing trouble. So, contact us now!
Interesting Topic for Students to Read: Powerful Tool to Finish Dissertation Perfectly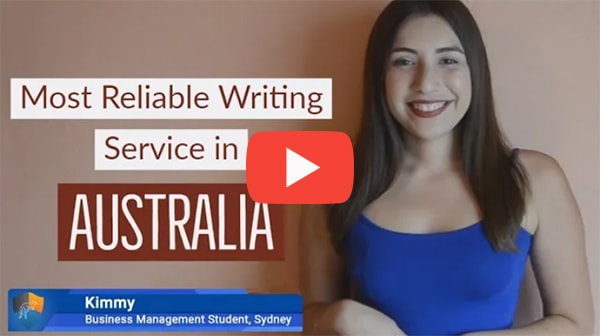 FREE Tools
To Make Your Work Original
FREE Features
Topic Creation

Outline

Unlimited Revisions

Editing/Proofreading

Formatting

Bibliography
Get all these features for
USD 84.3FREE