How to Finish BSBRSK501 Manage Risk Assessment Questions and Answers Tasks?
15 Sep 2022
1012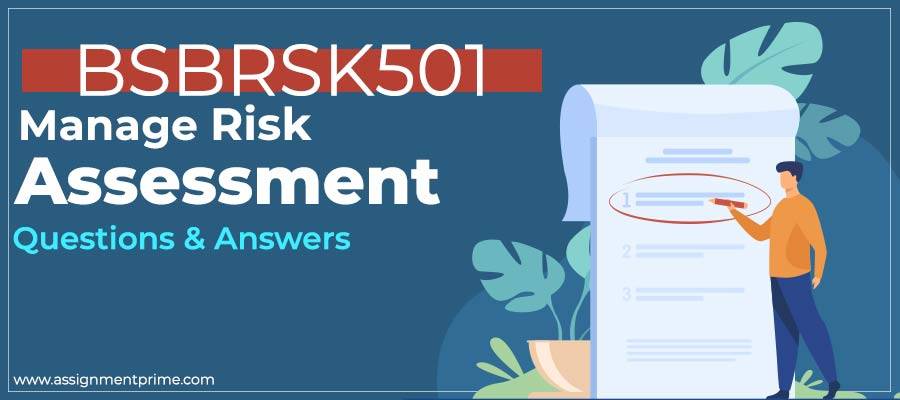 Introduction
We all know that risk is the chances of making something happen that positively impacts the primary objective related to anything. It is all about the calculation based on likely events happening. You need to understand that managing risk is one of the tedious tasks everyone can't excel in. It is because taking a risk is one thing and managing it with the utmost perfection is another. Due to this reason, the government has initiated a certificate course, i.e., BSBRSK501 manage risk assessment answers under which students learn the concept of risk. Meanwhile, students know that studying this course requires them to complete four essential tasks that are as follows:
Answering Questions Related to the Risk
Preparing a Report Template to Assess the Risk While Expanding the Business
Implementing All the Risk Identified Effectively
Analyzing the Process of Risk Management
These are the four tasks that need to be done sequentially. Due to the lack of knowledge and understanding of various risk concepts, students face difficulty completing this course and writing assignments. To make things clear to you, our writers have explained here the details of these four tasks in the succeeding section of this blog.
Let's get started!
How to Answer Questions Related to the Risk?
While doing the initial task, you might have thought of having a proper plan to answer the questions that the professor asked you in the assignment. If you don't know about the process of answering the question, you need not worry as our expert writers have shared five steps that will help in completing your very first task without any hassle.
Step 1: Analyze
Initially, you need to analyze every detail that the question is asking. It will help you know the risk concept features that you need to use effectively to solve the question.
Step 2: Discuss
At times, you feel the urge to discuss the question with your professor. Don't be shy. You need to take a step forward and must clear all your doubts. Knowing the question would benefit you a lot to solve it and manage the risk appropriately.
Step 3: Compare & Contrast
If you want to solve the given questions correctly, you need to compare and contrast every condition (risk) with each other. It will help you know how different or similar things are to one another.
Step 4: Outline
After comparing every single thing (risk), you need to prepare an outline. In this, you must highlight each point that is important or contribute something to your answer. It will help you visualize and clarify your ideas in such a way that you will save plenty of your precious time.
Step 5: Summarize
Finally, you need to summarize every detail that you have included in the answer to solve the question. It will help your professor understand your vision and also provide you with the best grades possible.
Students Also Look For: CHCECE006 Assessment Answers: WHAT? WHY? & HOW?
How to Prepare a Report Template to Assess the Risk While Expanding the Business?
After answering the questions related to the risk, you have to prepare a report template and assess the risk while expanding the business. It requires you to include the following things mandatorily.
Including an introduction where you have to discuss every essential element and present your views on why analyzing the risk in business is important.
Defining the possibility of a risk management process so that you can effectively understand the factors helping in achieving the business goals.
Aligning every risk management standard to develop the policy and various procedures for carrying different business activities.
Using SWOT & PESTLE analysis to have detailed knowledge of the key factors that are supporting and affecting the business.
Finding and examining issues related to external and internal stakeholders.
These are a few essential points that you need to consider for preparing a report template. When you are done with this task, you need to move to the next step that is implementing and analyzing the process of every risk that is identified with the help of the report template. In case you lack knowledge about how to implement the risk and analyze the process of risk management, consider going through the next section. Our expert writers have disclosed some tips to write the BSBRSK501 manage risk assessment answers.
Tips for Writing the BSBRSK501 Manage Risk Assessment?
At the end of the day, if you have appropriate knowledge but are not able to write the BSBRSK501 assessment answers, you will not score the grades you want. Our writers acknowledge this issue; thus, they have shared here some excellent tips for drafting the best solution.
Tip 1: Create Risk Context
One of the most important aspects that you can never afford to miss is creating a risk context. In this, you need to create and evaluate the risk associated with the business's internal and external factors. It will help you collect all the support materials to carry out risk management activities. When you are done with gathering the required data, it eases your writing process.
Tip 2: Find Out Key Risks
Completing this course is not easy, but if you have the appropriate knowledge to find out the key risks, you are more likely to draft the assignment without any difficulty. Finding out key risks use techniques and tools to apply various risks to scope.
Tip 3: Risk Analysis
You need to know and understand that finding BSBRSK501 assessment answers requires you to effectively analyze the risk. When you identify it, you can easily prioritize and assume its impact while writing. Conducting such in-depth research will help in making the assignment authentic and catching the professor's eyes.
Tip 4: Identify & Implement Treatments
Being enrolled in a course like BSBRSK501 manage risk assessment questions and answers, you are required to have the skill-set to identify and implement treatments of the risk. You can do this by creating an effective action plan before initiating the writing process.
These are some of the tips that will help you finish the course by finding authentic and relevant answers to the questions.
To attain the required success in writing, you need to be well-versed in knowing every concept related to the course so that you can include the right information throughout the content. In any case, you think you are unable to maintain the flow of information or unable to solve any questions, you must consider taking help from us. If you want to know why Assignment Prime is considered the best, you need to go through the next section of the blog.

You May Also Like: Chcece007 Assessment Answers: Develop Positive And Respectful Relations
Need Help with BSBRSK501 Manage Risk Assessment Questions And Answers?
When students get stuck at writing BSBRSK501 manage risk assessment answers and question, they assistance from an authentic writing service provider. You will be amazed to know that we (Assignment Prime) have helped many students with high-quality work for the past few years. Many students pursuing this particular course believe that our writers are the best as they carry years of experience and are confident with their authentic solutions.
Along with the knowledge regarding this course, plenty of other reasons make us the best assignment writing help providers. students from different corners of the world seek our services and enjoy the following benefits in the form of guarantees and features.
In-depth Research
Plagiarism-free & Quality Content
Error-Free Document
Timely Delivery
Free Unlimited Revisions
100% Confidentiality
100% Money-Back Guarantee
24*7 Customer Support
Jaw-Dropping Deals
Students can avail of these benefits by simply placing their assignment order through our website or the mobile application!
More Option You Like : CHCCCS015 Provide Individualised Support Assessment Answers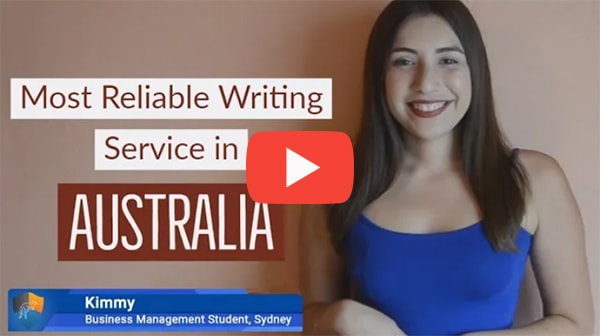 FREE Tools
To Make Your Work Original
FREE Features
Topic Creation

Outline

Unlimited Revisions

Editing/Proofreading

Formatting

Bibliography
Get all these features for
USD 84.3FREE