CHC30113 Assessment Answers: Certificate iii In Early Childhood Education And Care Guide
15 Sep 2022
3729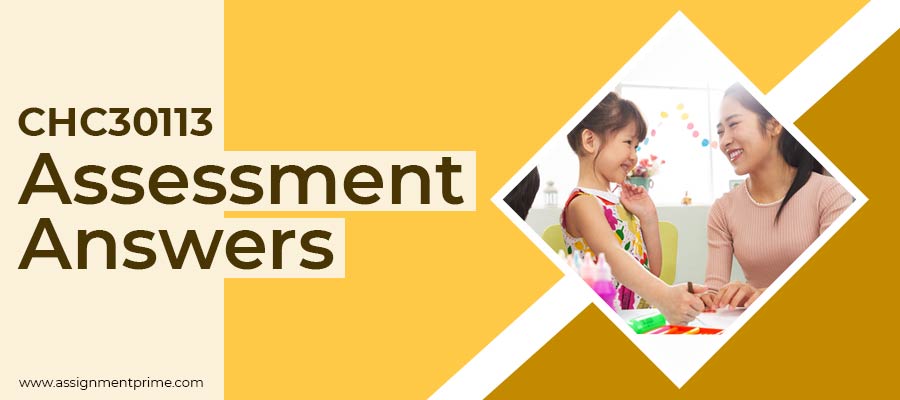 Table Of Contents
When parents leave their child for daycare or to a relative, they have a feeling of anxiety. This is obvious because we know how important it is to focus on the development of the child, and not everyone can do this. But there are specially trained people who can take care of your child as you do.
You can become those specially trained people by pursuing the chc30113 course.
While pursuing a child care course you, have to write chc30113 assessment answers to gain knowledge about child development.
Chc30113 students are taught everything about children; they are taught to analyse their behaviour, understand the problems, food habits, interests, and skills.
This course is offered by different Australian educational institutes across the country. A lot of students look at this course as an excellent career option, mostly those who have an interest in child care. If you are planning to enroll in this course, then let's know more about it in detail so that you can understand what type of learning it imparts.
What Is CHC30113 Assessment?
This course is also called certificate iii children's services, so don't get confused if some students in Australia take this name in front of you. You can gain knowledge to inspire children by learning crucial facts and information about their lifestyle and habits. You can become a childhood educator by completing this course, and for finishing it with excellent marks, you have to write impressive Chc30113 assessment answers.
These questions are related to the child care industry and the everyday life of kids.
Sometimes you are given specific assignments to write the answers associated with the child industry. What type of activities are performed by students, how they like to spend time; are some questions answered during the training sessions in this course. These sessions are of both types- theoretical and practical, and by attending the training session, you can develop excellent skills. Oftentimes, the assessment questions are taken from these training sessions.
If you want to know what type of questions are being asked to Chc30113 students, then read the below section of this blog. Here you will come to know about some of the important Chc30113 assessment questions.
So, have a look at them; perhaps you will be asked anyone from the below list in your next assignment!
15 Important CHC30113 Assessment Questions
Examine how you will come to know if a child is facing abuse? Write 5 signs.
How will you figure out the healthy and unhealthy choices of the children?
If you come to know that a child has been witnessing domestic violence or abuse, then how will you deal with it without breaching confidentiality.
Explain how to develop a positive and respectful relationship with children.
What are the challenges faced while developing a child? Describe.
Provide a list of questions that you will ask the child while investigating the reason behind his changed behaviour.
Describe the national quality standards associated with Chc30113 certificate iii in early childhood education and care.
Provide a brief chart of the children's health and important nutrients with quantity.
Analyse the cross-cultural communication gap between children of different countries or regions.
What are the national quality standards of internet-usage by children, and how will you deal with a child if he is a phone-addict?
How will you develop interactions among children and teach them the basics of ethics?
Critically analyse how certificate iii in early childhood education and care chc30113 course best to nurture any child properly.
Explain how you will make an immigrant child comfortable with natives, provide practical approaches.
Examine how identifying a communication gap becomes difficult for you if a child speaks less or of self-centered personality.
Examine what or how much prior knowledge is required to get selected in the interview or entrance exam of the chc30113 course?
These are the important 15 questions that you can prepare for your assessment writing. Most of the questions focus on the development of children while keeping the essence of the course alive so that you can understand the course along with major aspects related to child development. But writing answers is not easy for many students as lack of writing skills and time becomes an impediment in the way of excellent marks and students.
If you know how you should write the chc30113 certificate iii in early childhood education and care answers, then you can get more marks in your assessment.
In this blog, you will come to about the strategies to deal with questions. Assignment Prime experts present you with these strategies, so have a look at them below.
Strategy to Write CHC30113 Assessment Answers Effectively
Generic View of the Question: It happens with many students that as they are assigned the question, they begin to write on it, but by doing so, they can't write more about it. So, don't hassle and first take a few seconds to take an overview of the question. This will fill you with initial ideas regarding what it is required to write in it and what needs to be skipped.
Try to Relate With Real Life: This approach can be easiest for you to apply as most of the chc30113 assessment answers can be connected easily with real life. But still, many students write under a particular context and don't try to explore. You should try including the real-life facts in your paper so that you can score more than your peers.
Focus on Explaining Rather than Impressing: When you write with the intention to provide information and describe what is asked, then chances of securing excellent marks increase. Impressive lines can be added in between the content, but only where they look suitable. You can use these lines while starting and ending the answers also.
Divide the Answer Into Sections or Paragraphs: Chc30113 certificate iii in early childhood education and care assessment answers are generally descriptive type. If you get any question that can go lengthier than normal, then divide it into sections; this will show answers into sections and make it more readable. You can apply this strategy with different questions that you think can look better if answered in sections.
Try to Use Subject Related Terminologies: Your answers should not look generic; they must contain vocabulary of the subject. Include the words which are specifically used in this course. It will add a professional touch to your answers and make your way to fetch extra marks easy. When you prepare for the assessment, make a list of some subject-specific words and try to remember by looking at them while studying.
Check the Solutions' Relevance: As you finish writing the answers, don't move ahead without proofreading it. Check whether the solution is correctly written or not. While writing the chc30113 assessment answers, it is better to present the answers effectively at the same time without making mistakes because correcting them later can ruin the pleasant view of your answers, if you are writing them offline.
These are some of the strategies that you can apply to write effective answers, but if you are aware of mistakes that students make while writing them, then you can improve the quality of your answers. Let's read about these mistakes in the below section and try to avoid them while writing your paper.
6 Mistakes Students Make While Writing CHC30113 Assessment Answers
Poor Structure: A proper structure can make your answer more readable and attractive. Being this fact, many students can't create an impeccable structure because maybe they are not aware of its importance.
Avoiding Planing: Although, while writing the chc30113 answers, you will not have much time to plan. Thus, create the road map in your mind and write all the major points on the backside of the paper. This is how you will not miss out on adding important information in the answer. Planning is nothing but creating a road map to present the information accurately.
Taking Too Common: If you think the answer is too common, then you can write it creatively. A common question comes with the opportunity to flaunt your writing skills. So, rather than just writing basic information, try to include some interesting facts in the answer.
Writing Irrelevant Information: Most of the time, students make mistakes by writing irrelevant information. This happens when they don't prepare for the assessment properly. Lack of understanding of the question and subject knowledge drives most of the students to write needless information in the answer.
Making Grammar Mistakes: This is a very common problem with students, but the professor expects you to write answers which have no grammar mistakes. This type of mistake can leave you behind in the class, and even you can get failed. You can take professional help if you are given questions in a chc30113 assignment to write. The experts can provide you with exceptional papers in less time.
Manipulating the Answer: When students are not aware of the answer, then they make such a mistake. Manipulation can change the answer. If you don't know much about the answer, then just write what you know and leave it, because making irrelevant answers or manipulating it can cost you badly in the form of poor marks.
These are the common mistakes that are made by students while writing the certificate iii in early childhood education and care chc30113 answers. You can try to avoid these mistakes and get excellent marks, but if you can't avoid them due to any reason, then don't feel demotivated as here are some assignment writing experts who can help you in answer writing.
If you are confused that which website is best to take help from, then read the further piece of information.
Where to Get Excellent CHC30113 Assessment Answer Writing Help?
Assignment Prime provides the best assignment help to students in writing. Many have got their desired marks in the assignments under our experts' assistance. As you have read in the blog that students make various mistakes while writing and struggle to write like a professional, so taking help can save you if you are in the same situation.
When you seek assignment help from us, then you can enjoy the below-mentioned advantages. Have a look at them.
Original Assignments: Our experts write plagiarism-free content; you can ensure it by reviewing the free Plagiarism report provided by us. They do in-depth research to collect data and then write it concisely in the paper.
Free Proofread And Editing Services: If you order the assignment from us, then you will get free proofread and editing services. And you must be knowing how important it is to submit an error-free and impeccable assignment.
Well-Structured Paragraphs: Chc30113 answers in the assignment should be well-structured to make it readable and appealing to the professor. Therefore, the professional writers provide excellently structured assignments to you.
Exciting Discounts and Offers: If you order from us, then you can get papers at an affordable price and enjoy exciting offers too. You will get 30% off on your assignment on your first order. If you like our services, then you can refer them to your friend and earn points that you can redeem while placing your next order.
Now, you can be assured of excellent marks in your chc30113 certificate iii in early childhood education and care assessments.
You May Also Like: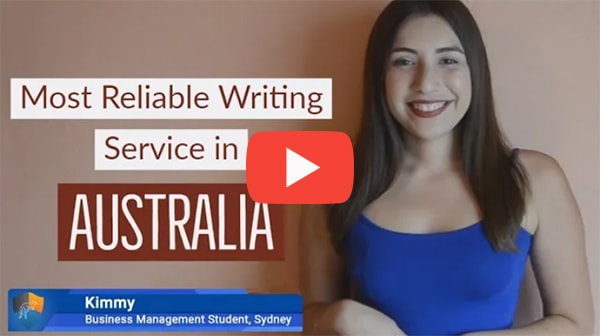 FREE Tools
To Make Your Work Original
FREE Features
Topic Creation

Outline

Unlimited Revisions

Editing/Proofreading

Formatting

Bibliography
Get all these features for
USD 84.3FREE