Prose vs. Verse: Know the Differences
29 Dec 2021
706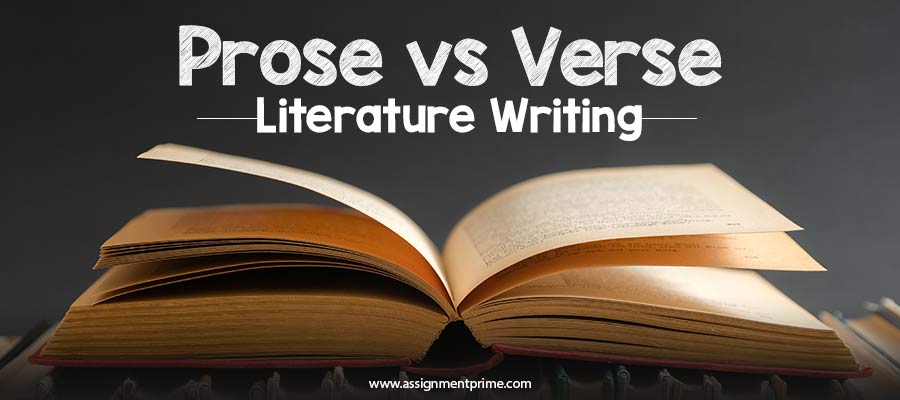 Here's Verse vs. Prose for Literature Writing!
"Lying on my bed with the phone in my hand, Eliza was scrolling through websites when a ping on her laptop distracted her from what she was doing. It was an assignment task from her university where she needed to draft a document on the topic: "Prose vs. Verse" This made her think, what are these and what is the difference between these two? So, she started researching on the same, and after spending some time, she gathered enough information on it. But she was too exhausted to write the assignment, so she instead took a break and wrote a poem on her current situation before getting back to her assignment."
The Poem
There I was, lying on my bed with the phone
In one hand and curling hair with other.
Then I heard a ping on my laptop out of nowhere;
It was my professor assigning me one more document.
It's past a week now, and I am still struggling to get back to work,
Be as normal as I was before, but nothing helped me forget that night.
I have a fear hidden deep inside my heart with everyone being mum,
I know that all knew it was wrong, but none dared stop it or question anyone.
If you, too, can relate to Eliza's situation, then you are on the right page. Go through this blog by Assignment Prime experts and gain complete knowledge on Verse vs. Prose to write impressive poetry in your work. If your topic is also the same as Eliza's, then keep reading this blog for more details.
What Is a Prose? A Brief Into It!
The prose is a natural flow of language using simple words. This includes both fictional and non-fictional writing without any rhyming. The main purpose of writing prose is:
To convey the writer's idea
To share any kind of information
To tell a story to the reader
There are many different writing types which one can prose fulfill its purpose, such as:
| | |
| --- | --- |
| Autobiography | Biography |
| Essay | Fable |
| Folktale | Legend |
| Myth | Novel |
| Parable | Short Story |
But when we look at the types of prose, there are four major types it which are:
Fictional Prose
This is a non-realistic story written in simple natural language without poetic effects. This is the most simple way of writing that conveys the writer's perspective to the reader using character, plot, setting, and dialogue. It is common in novels and stories.
Example of Fictional Prose:
It was a dark stormy night, and the rain was pouring down hard. Suddenly a black car with a loud screeching stopped in the middle of the streets, and a tall man in boots, leather coat, and hat got down with a briefcase in one hand and an umbrella in another. He moved aside, and the car took off with the speed of light. The man then walked up to the building on the other side of the street and went in. Then, after a few minutes, he climbed to the top floor and jumped down from it. The umbrella flew off in the air while his briefcase lay open with money all getting wet in rain and blood.
Non-Fictional Prose
This type of writing is mainly focused on factual and real information. It may include a few fictional elements in it, but the crucial part of it is real. This type of writing is common in essays and autobiographies.
Example of Non-Fictional Prose:
I started my schooling late due to my family working overseas and me moving with them to countries. But I was being homeschooled for all that time, which was not a fun option. I wanted to have fun, make friends, go out, but it wasn't possible for a single child whose father worked on the crew. But I have got to experience a side of life which my friends couldn't, being with nature for a longer time than any other.
Prose Poetry
This type of poetry is not broken into verses but follows the creative writing of poems like symbols, metaphors, and figures of speech. This is also a famous writing type that is commonly used among all.
Example of Prose Poetry:
Sleep like a baby with no stress in mind. Never be rude to anyone but be kind. Keep running, or walking, or crawling, but if you want to reach your destination, keep moving. The stars are sources of light, and the moon at night, reminding you to give a tough fight and not give up before you see any ray of light.
There is another form of prose known as Heroic Prose. This is written to faithfully preserve and carry out the legacy of spreading the victory of good over evil. This is usually a legend or a fable.
This is a brief of what prose is. If you are worried about your grades and asking experts, "Do my assignment," just because you do not know about the verse, then let us look into what a verse is and understand the differences between the both. So, let's move to the next section!
What Is a Verse? Know Everything About It!
The verse is a single line, small stanza, or metrical line in a poem that follows a rhythm. This section of poetry can or cannot follow any particular set meter, with no fixed lines or restrictions on the word length. This can be further divided into three main types, which are:
This is the most commonly used poetry format with no fixed rhyming in it. Instead, this is an unrhyming verse with Iambic meters. It is a way of writing poetry with 10 syllables in a single line in this pattern that a stressed syllable follows an unstressed syllable.
Example of a Blank Verse:
In the trees that looked high and green,
There lived a simple girl in black,
Her hair as long as touching the ground,
With a smile bright like moonlight in the dark.
This is the type of poetry with no set boundaries regarding rhyming or word length. This, as the name says, is free from all rules and regulations. Here is a poem that includes free verses to understand it better.
Example of a Free Verse:
There is this magical ambiance around me,
I could sense there's someone looking
Out for me, to protect me, to lead me
I could feel the aura of safety
A sense of warmth and comfort
Not something I know
But something I feel
Is safe for me.
This has a set of restrictions on rhyming, word length, and lines like couplets, tercet, and quatrain. As the name says, this is used in poetry that follows a particular rhyming sequence. Some of which include aabbcc, ababcc, etc.
Example of a Rhyming Verse:
There is a cat staying down
The streets of this town
At the house of clown
Who wears a scary frown
This is all about a verse used in poetry along with its classification. Now, let's take a look at the difference between the verse and prose in the below section.
Prose vs. Verse: What Is the Difference?
Students who are writing poetry analysis essays often cover this point- the difference between prose vs. verse.
| | |
| --- | --- |
| PROSE | VERSE |
| This is a basic form of language without rhyming. | This is a literature work in organized metric rhyme. |
| This is a simple text. | This is a form of poetic composition. |
| This uses natural language and comprises sentences and paragraphs. | This uses creative language and comprises lines and stanzas. |
| This is commonly used in novels and short stories. | This is usually a common practice in poetry. |
| It has four types: Fictional, Non-Fictional, Heroic and Prose Poetry | It has three types: Blank, Free, and Rhyming. |
These are the five major differences between prose and verse. Now, if you are stuck with any of these in your literature writing or need help in any other, then you can count on us!
Can't Get Good at Poetry Writing? Seek Help!
Every student who is pursuing literature has to do poetry writing or draft an essay on poetry, for which knowing essay linking words is mandatory. But if you have no good knowledge of this, then don't worry; we are here to help you!
Our experts at Assignment Prime know how exactly a professor likes an essay. So, they accordingly draft the document and ensure it is just perfect. That is not it; they write the whole document from scratch to ensure no errors and zero plagiarism. And the cherry on the cake is the amazing benefits you can get with our services such as free Turnitin report, free referencing, free title page, and so on that too at exciting discounts. So, what are you waiting for? Reach out to us and seek the best English coursework help right away!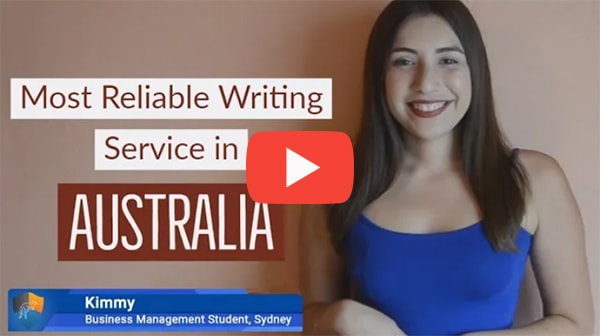 FREE Tools
To Make Your Work Original
FREE Features
Topic Creation

Outline

Unlimited Revisions

Editing/Proofreading

Formatting

Bibliography
Get all these features for
USD 84.3FREE