How to Write a Discussion Chapter for Your Dissertation?
10 Aug 2020
2120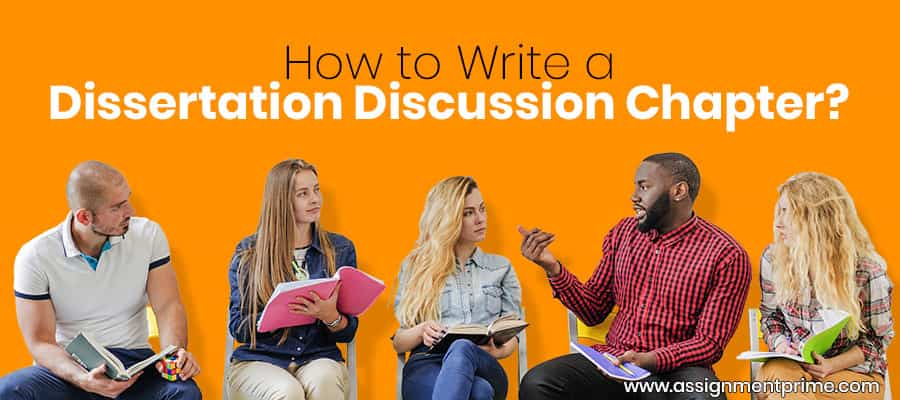 A Complete Guide to Write a Great Discussion Chapter for Your Dissertation
Composing a better dissertation is not a child's play. Yes, this is undoubtedly a real fact, and the most complicated part of doing dissertation writing is composing a great discussion chapter. Students need to enhance their skills and take care of a lot of things to master dissertation writing. To help students write a better dissertation and a perfect discussion chapter, the dissertation writers of Assignment Prime have prepared this blog. Here, they have mentioned everything right from the brief description of "What is discussion chapter?" to "How to Write a Discussion Chapter for Your Dissertation?"
So, give it a read and make your dissertation better.
What Is the Discussion Chapter?
The discussion chapter is the section where you can give importance and meaning to your dissertation results. Here, you need to focus on evaluating and explaining the things that you have found while conducting research. You can also showcase how the data is relevant to your literature review and support your overall conclusion.
According to the dissertation writers, there are a lot of ways to compose a discussion chapter, but if you want to make it great, then frame this section around -
Interpretations
Limitations
Implications
Recommendations
This is all about, "What is a discussion chapter?" Now that you have a slight idea let's move to the steps you need to follow while writing this section.
Steps to Write a Great Discussion Chapter
The following is the step-by-step process that will help you draft a great discussion chapter for your dissertation if followed properly.
Step 1 - Summarize Your Findings
Start your discussion section by providing a short summary of your findings. But, make sure not to include the information that is already mentioned in the previous chapters. Summarize the overall findings in just one or more paragraphs and start like this -
For Example -
The analysis indicates that
The data suggest that
Step 2 - Mention Your Interpretations
Your professor will always expect you to provide the exact meaning of the results, no matter how obvious it is. Ensure that the results and interpretations are directly linked with the research questions, so that the professor can understand the value properly. In general, there are many ways to interpret the data, but you can use the strategies depending on the requirements. Organize your discussion chapter around key themes, hypotheses, and research questions. Simply begin by highlighting the most significant or unexpected results.
For Example -
The results contradict with the claim of XYZ
In line with the hypothesis
Step 3 - Talk About Your Study Implications
While writing a discussion section, you will surely give your own interpretations, make sure to relate your major results back to the scholarly work. This section should show how your findings fit the existing knowledge and talk about the consequences. Your aim should be to show the professor what your research has contributed and why he should take care of the same.
For Example -
The findings A show that…While X and Y suggest that
The information mentioned contribute to an understanding of
Step 4 - Mention Your Limitations
According to the professional dissertation helpers, every piece of academic work has its own limitations. Accepting them holds great importance and demonstrate your credibility. But, that doesn't mean to state the limitations in your discussion chapter simply. You need to properly mention what you can include and whatnot. Once you mention the limitations, then you can reiterate why the results are not valid to answer the research questions.
For Example -
The difficulty in gathering data results in
The reliability of data may have been influenced by
Step 5 - Give Some Future Recommendations
Whatever you have mentioned in the limitations directly goes into the recommendation section. Here, you can recommend all the changes that one can expect/ do in the future. Adding this section, make your discussion section more perfect. You can write the recommendations in the following manner -
For Example -
Future research should be more focused on
More research should be done in order to
So, this is the overall process that you need to follow to write a great discussion chapter. We hope you understand the steps well, and now you can easily implement the same in your dissertation.
OK! Now let's talk about how you can make the discussion chapter effective.
You May Like This: Best font for thesis
How Can You Make the Discussion Chapter Effective?
Everyone wants to craft an effective discussion chapter. So, the following suggestions mentioned by the professional dissertation editors can help you make this section perfect, and help you get good grades.
Present the data in the form of figures, tables, & graphs
Presenting the discussion in the form of text is quite daunting and sometimes confuses the reader. That is why it is better to present the data in the form of figures, graphs, and tables. Most of the students make the common mistake of using multiple colors to represent the variables, but you should avoid doing and use black and white text and images.
Relate the information with the previous chapters
To make the overall discussion chapter effective and impressive, do not forget to relate the information with the existing chapters. This way, even your professor can easily relate to the information mentioned, and it also marks a positive impression on him.
Include Sub-Heading & Sections
Breaking down the lengthy paragraphs into small sections makes the content look clear and crisp. So, always try to include sub-headings and sections in the discussion chapter to give your professor a clear idea about everything mentioned.
Avoid Doing Over Interpretation
This is a big no while writing the discussion chapter. Do not include the argument in the discussion that can't be backed up by the data you collected. So, always interpret the results without being biased, then only you will be able to mark an impression on the committee members and fetch better grades.
So, these are some of the small things that you need to take care of while writing a discussion chapter. We hope, now it will become quite easier for you to draft an effective discussion chapter.
Still, to make sure that you do not leave any loopholes while composing a dissertation, the professional dissertation writer have mentioned some amazing tips for you.
Tips to Keep in Mind While Writing a Discussion Chapter
Do not forget to consider these tips while working on the discussion section.
1. Start the discussion by rewriting the research question and restating the hypothesis.
2. Try to structure your discussion chapter from specific to general form.
3. Explain how your results are relevant to the expectations of your study and literature.
4. Try to remain consistent with the tone of writing an introduction to convey the same meaning.
5. Give proper attention to all the results mentioned and check whether they are related to your research questions or not.
6. Identify conflicting data in your work and then discuss on the same.
7. Discuss all the unexpected findings. While doing so, begin with a paragraph about the finding and then elaborate the same.
8. Mention some limitations in your findings and then suggest at least 1-2 recommendations for the future purpose.
9. Reflect how your results and conclusions are significant, and how they have an impact on problem understanding.
10. Always discuss everything that is relevant but be specific, brief, and to the point.
These are some points that you need to take care of while working on the discussion section. After that, your discussion section is ready to rock the reader's mind.
Still, if you have concerns about the same, and need dissertation writers'assistance, feel free to visit Assignment Prime.
Have Concerns About Your Discussion Chapter? Consult the Dissertation Writers!
Is writing a discussion chapter troubling you a lot?
If yes, then do not panic because we are here to take you out from this hustle-bustle situation and will surely craft a perfect discussion section for you. We do have a team of certified professional dissertation help experts who can write any type of dissertation on any discipline. So, you can simply place an order and leave all your worries on us. We will take care of the same and also provide you with amazing perks.
We are ready to resolve your queries 24*7.
We will always deliver your work on time.
We never compromise with the work quality.
We promise to provide the best assistance at affordable prices.
We also provide amazing freebies along with the service.
We also provide a money-back guarantee if we fail to meet your expectations.
No other service provider will every give you so many perks under one roof. Agree or not?
If yes, then do not delay anymore and click on the order now button. We are always ready to serve you. Apart from this, if you have difficulty in preparing a dissertation structure or anything, and want to resolve the problem on your own, refer to this blog -" 8 Key Elements to Create a Perfect Dissertation Structure."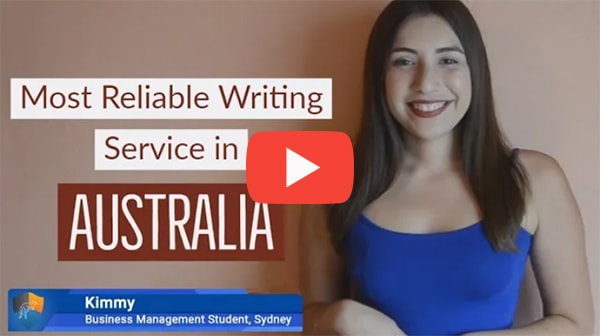 FREE Tools
To Make Your Work Original
FREE Features
Topic Creation

Outline

Unlimited Revisions

Editing/Proofreading

Formatting

Bibliography
Get all these features for
USD 84.3FREE