How to Write a Perfect Persuasive Essay? 5 Tips to Convince Your Readers
29 Jun 2022
3281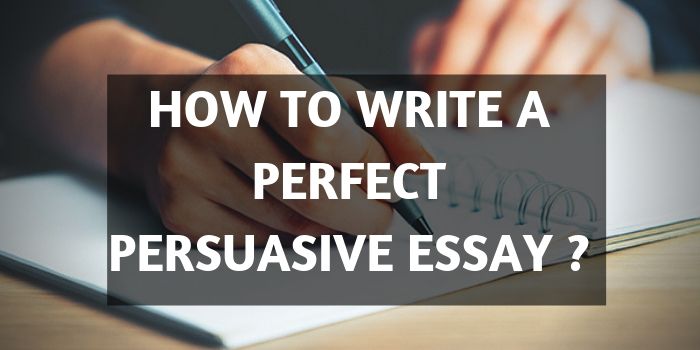 While being in college, you'll be asked to work on different types of essays, such as narrative, descriptive, expository, and persuasive. Out of all the essays, writing a persuasive essay is the trickiest. The purpose of writing a persuasive essay is to encourage the reader to accept your opinion and make him take your side of the argument. You have to take a stand on an issue, either "for" or "against" and present a strong point or argument to convince the readers. For an impressive persuasive essay, it is important that you present sound logic and include factual evidence to support your argument.
Moreover, you need to be aware of the readers' biases and should have a great understanding of both sides of the topic. You should write the essay in such a way that it doesn't only reflect why your opinion is correct but also why the opposing view is incorrect. Well, these are not the only things that you need to keep in mind while preparing a persuasive essay. The essay help writing experts of Assignment Prime have put together some of the best tips that you need to follow for writing an impressive persuasive essay that will help you win over your readers.
You May Also Like: All You Need to Know About Persuasive Writing Techniques
How to Write the Best Persuasive Essay?
1. Pick a Topic You're Passionate About
If you are aiming to write a persuasive essay that would make your readers agree to your point easily, then you need to choose a topic you are passionate about. You will be able to present excellent views and arguments on the topic only if it resonates with your interest. Even if you are assigned something that you don't find interesting, try to connect it to your passion. However, don't go overboard with the emotions as they may come in your way of a convincing argument.
2. Make a Clear Statement and Stick to It
The purpose of writing a persuasive essay is not to tell a story to the readers but to convince them about something that you strongly believe in. So avoid creating ambiguity or obscurity in your essay and don't include any surprise element. Present your essay in such a way that your readers clearly understand what you intend to argue. Don't put them in a situation where they have to guess what you are trying to state. Make a clear thesis statement in the beginning and develop your entire essay on the basis of it.
3. Develop Arguments in a Logical Format
Your persuasive essay needs to be organized if you want the readers to follow it and get convinced. Your thesis statement should be clear, argumentative, and constructed in a logical format. You should maintain a proper flow of information throughout the essay so that the reader clearly understands what you have stated. In order to make your essay organized, you should make an outline of the essay beforehand.
4. Know Who You're Trying to Persuade
Before you start framing an opinion and constructing arguments on the topic of your persuasive essay, you should know whom you are writing for. If you are trying to persuade teenagers to stop eating junks or limit the usage of mobile phones, then the chances of your success are quite low. On the other hand, if you convince people of the age group 25-35 years to start investing in a mutual fund, then they will surely take your point or argument into consideration. So, it's important to know your readers because what may work for some readers may completely fall flat for another.
5. Support Your Argument with Proper Evidence
When you are arguing about something and trying to prove your point, then you need some evidence to back them. You can't fake your way through a persuasive essay. Doing so can put you in a lot of trouble if you encounter someone who has in-depth knowledge of the subject. You shouldn't also build your arguments around assumptions made by someone as it can make your essay lose credibility. Also, make sure to cite all the sources from where you have gathered your evidence.
Read more at: How to Write a Reflective Essay?
The Bottom Line...
Be prepared to face all the counter-arguments that your readers will present to you. Anticipate them while working on your persuasive essay and rebut them in advance. This will help you defend your point and would make an impression on the reader that you have in-depth knowledge of the topic. Most importantly, never convince your readers in believing something that is not right. It may give you an edge at that moment but once they get to know the truth, they will not believe you again!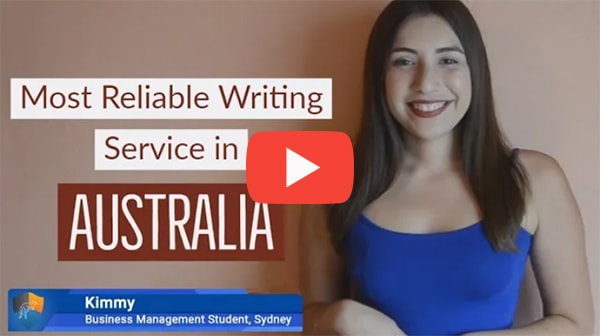 FREE Tools
To Make Your Work Original
FREE Features
Topic Creation

Outline

Unlimited Revisions

Editing/Proofreading

Formatting

Bibliography
Get all these features for
USD 84.3FREE