How to Write a Reflective Essay? | Let Your Words Describe Your Glory
07 Jan 2020
963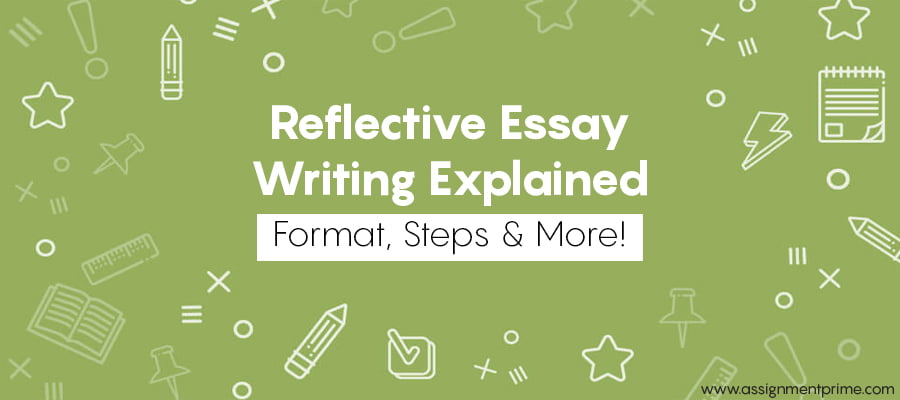 Reflective essay writing is one of the most anticipated tasks a student looks for in their entire academic life as it is an essay that allows students to explore their creative side. Think of it as an opportunity for students to complete a writing exercise but not based on core concepts of any subject or any other topic but their own experiences and feelings. This is a sort of essay which seems too easy at first but gets more and more difficult at the time of writing. Due to the uncertain nature of such writing, a lot of students look for "how to write a reflective essay?" on the internet before getting started with the task of essay writing. It becomes tough for students to write such an essay, especially if they are not good with words or writing is not their forte. There are a lot of things that one needs to understand to write a reflective essay and if you were also looking for a guide on how to write a reflective essay then your search has finally come to an end!
In this blog, you are going to learn everything that you need to know about reflective essays, what is it, Why one should write them, and how you can complete the task of reflective essay writing without facing any problems. So sit back, relax, and keep reading as it is going to be an interesting ride.
What is a Reflective Essay? Understanding the Basics
The term reflective, in its literal meaning, means something which gives you a hint about a particular event, thing, or experience. A reflective essay is defined as an essay that helps a writer to reflect his thought process, emotions by painting a picture of words that is not only descriptive but also helps the reader to understand the individual traits and the personality of the writer. It allows you to describe an experience of your life in as much detail as possible by sharing all sorts of insights that can make your writing more and more descriptive and engaging. When you write a reflective essay, you are not only supposed to describe an event, you are also expected to discuss what you felt about that particular experience and how has that affected your life. The essay requires a writer to describe his experience about the happenings of events in such a manner that anyone who reads it feels that they have also experienced those events first hand.
Majorly a reflective essay is written by a writer to describe any incident but, it can also be written about a piece of literature, art, or any other entity that can affect a person's life and opinion. It can also be written about things that you have touched, smelled, or tasted. All-in-all, a reflective essay is a type of essay that can be written about any experience or literature that can be explained as an experience. The main goal behind reflective essay writing is to enhance the writing skills of students and analyze their potential of explaining a particular incident. Reflective essay writing plays a crucial role in a student's life as it allows them to explore a more creative side of their writing which is never a downside.
What are Some Benefits of Writing a Reflective Essay?
The biggest and foremost advantage of writing a reflective essay is that it enhances your writing skills as well as depicting skills. It enables you to re-live those moments and helps you explain what you felt more vividly. Most of the professors use this exercise to help students learn more about their daily life, how they can better understand the concepts, and keep in mind the lessons that every experience of life can teach.
Other than the motive of reflecting one's personality, reflective essays also help in learning, and people from multiple fields of life can be benefited from practicing reflective writing. Following are some of the careers that can be benefited by writing such essays -
Doctors - In the profession of doctors, there are a lot of experiences that may be of significance for them. Writing a reflection essay helps them to understand the delicacy of the situation as well as what were the big takeaways of that particular situation. They can also reflect on how was body language important in healing a particular patient which gives them an insight into treating their patients better and with more empathy. If you are pursuing a career in the same field or you are looking forward to making a career in the field of medicine then you must know how to write a reflective essay.
Teachers - One of the noblest professions in the world can also be benefited with the help of reflective essays. As you are now familiar with, reflective essays help the writer to relive the moments that they have been through and analyze them more vividly. Teachers and professors usually write reflective essays based on their experiences with difficult to teach students and other case studies which helps them as well as other teachers to understand what approach worked and what failed. This approach leads them to a better path of teaching and handling unavoidable circumstances easily.
Psychiatrists - The job of a psychiatrist is not an easy one. Especially if you deal with patients directly and regularly. To understand the situations, responses of their clients as well as to know more about whether they are missing a point or not, psychiatrists write a reflective essay. This essay writing exercise helps them to better understand the problems of their patients as they can analyze the body language, the expressions, and the words of their patients in a better way.
Health Care Workers - Being a health care worker one has to deal with multiple types of patients and people regularly. Writing a reflective essay about previous experiences can help them to understand how to deal with and how to behave if any tough situation presents itself. Reflective essay writing can be of great help to analyze any situation.
Businessmen & Entrepreneurs - There is no denying the fact that businesses and start-ups are the backbones of any country's economy. Did you know that even these people write reflective essays? Reflective essay writing helps them to improve their pitch, their presentation skills which is a crucial quality to be acquired in professional life. By writing about their previous business meets and the reaction of people to their presentation, one can easily realize the strong and weak points of that interaction and there is nothing better than knowing your weaknesses so that you can work on them.
Other than these professions, there are a lot more industries that can be benefited from implementing reflective essay writing. Now that you are familiar with the benefits of it, you surely must be intrigued about how to write a reflective essay, aren't you? Well, Keep reading as in the next discussion we will discuss all the technicalities of writing a reflective essay.
How to Write a Perfect Reflective Essay? | Format, Steps & More
Writing a reflective essay is not a piece of cake. You have to have a great vocabulary, writing skills, and knowledge about how to keep your essay engaging. But at the same time, it is not that tough either as you already have what it takes to write a reflective essay i. e an experience which you want to reflect on. Reflective essays are both personal as well as academic and that is why one needs to take care of all the technicalities while writing them.
To write a reflective essay, the first thing you need to understand is its format. A reflective essay format is similar to that of a regular essay which includes an introduction, body paragraphs, and a conclusion section. The major difference ( if there's any) between regular essay writing and reflective essay writing is what goes into these sections. Let's take a better look at the format of this essay by referring to the following reflective essay outline.
Introduction
This is the first and foremost paragraph of your reflective essay. This is the very first encounter of you and your reader so make sure that you try to provide context about you, your topic of writing as well as a thesis statement which serves as the anchor for your entire essay. While writing an introduction keep in mind that you do not know who might be reading your essay so write it as you are talking to the world about your experience. The introduction should not be lengthy and must convey everything that you feel that your reader must be aware of to better understand your essay. Your thesis statement plays a very important role in your essay as it should be easy to understand and self-explanatory. A precise introduction can help you increase the engagement of your reflective essay.
Body Paragraphs
These are the paragraphs in which you write about your experience and go all in. Write as vividly as you can. Give context, create a narrative, and engage your reader by using simple but effective words. Flaunt your extensive vocabulary when required but overall the language should be easy to understand. Usually, a reflective essay consists of 2-3 body paragraphs but it solely depends on the reflecting question that you are answering in your essay. The reflection question can be as simple as what were you feeling in that particular scenario and it can be layered with what were you feeling, what did you do about it and why did you do it, so it depends on your capability of writing but make sure you do not write in too much depth as too much detail can bore your reader and you never want that.
Conclusion
The conclusion is the final paragraph of your essay which can be considered a summary of all the takeaways your essay has to offer. The conclusion as the name suggests ends your essay and provides your reader with the overall outcome of your experience in a precise manner. What you learned from that particular experience and why did you thought of writing it are the key questions that must be answered in your reflective essay conclusion. Keep it short simple and precise so that your reader can learn the lesson that you have learned after experiencing it merely.
Once you are familiar with the reflective essay format, you are now ready to understand the step-by-step process of reflective essay writing. Keep reading as the following steps will play a crucial role in reflective essay writing.
Step 1 - Decide on a Topic / Experience
There are a lot of experiences that a person has in his daily life but not every experience is worth reflecting on. Choose a topic that you believe changed your life or taught you a great lesson so that you can write about it in a more dramatic way that can help you paint a picture for your target audience.
Step 2 - Make notes about your topic
Making notes about the experience that you are going to write about will help you to organize all the major points about your subject that you want to convey through your reflective essay writing. This will also give you time to think about your experience vividly which is exactly what you want to write in your reflective essay effectively.
Step 3 - Read Before You Write
There are a lot of essay collections available online and in libraries that provide reflective essay examples and samples. Try to read a few of them before you start writing about your experience as it will help you to understand the mood-setting, the tone, and most importantly the way of writing. Reading will also help you in creating an outline for your work as all the reflective essay outlines are similar to one another.
Step 4 - Choose a Series of Reflection Questions
Now, this is where some technicalities are introduced. Keep in mind that you are writing a reflective essay, not a descriptive essay in which you only have to describe a particular object or scenario, you have to reflect on your own experiences and their impact on your personality. Never forget that a reflective essay is more about you and less about the experience. Choose your reflection question wisely as your entire essay will revolve around that particular question or series of questions.
Step 5 - Write your essay According to the Format
Format of your essay is a really important aspect as if you do not follow it accordingly, it can ruin the flow of your essay for your reader which in turn results in you losing engagement in your reflective essay. Follow the format mentioned above and ensure that you answer all the reflection questions that you choose as your basis.
Follow all the above steps and by the time you finish, you will surely have a great reflective essay in your hands. Writing a reflective essay is not a tough job but it surely is time-consuming that not only requires proper writing skills but also depends on your ability to describe a particular situation in a gripping way.
Don't Let Your Poor Writing Skills Reflect on You! Ask for Essay Help Today!
This brings us to the end of the perfect guide on how to write a reflective essay. The task of reflective essay writing requires you to spend a lot of time and show a great deal of dedication and good writing skills to complete it successfully. If you have reached here you surely would have understood the meaning, the benefits, and the process of reflective essay writing, and if you feel that you will not be able to write your reflective essay on your own due to your poor writing skills, or lack of time than there is no need to worry.
Assignment Prime is one of the best reflective essay help providers in Australia and has helped thousands of students with their academic writing. Some of the major aspects of our essay writing services, which makes us the first choice of all the Australian students are our guarantees and exciting freebies. Some of them are listed below -
Guarantees
100% Plagiarism-Free
On-Time Delivery
Professional Writers Only
Assured Confidentiality
Best Price Guarantee
Guaranteed 24 X 7 Assistance
Freebies
Unlimited Revisions
Free Turnitin Report
Free Topic Selection
Free Editing & Proofreading
Exciting Discounts & Cashback
There is a lot to explore with Assignment Prime's reflective essay writing service. Contact us to get all your queries answered and we assure you the perfect essay for your submission.
Don't let your poor writing skills reflect on you, use our services, and nail your submission like a pro.
Recommended For You:
A Step-By-Step Guide to Write an Effective Argumentative Essay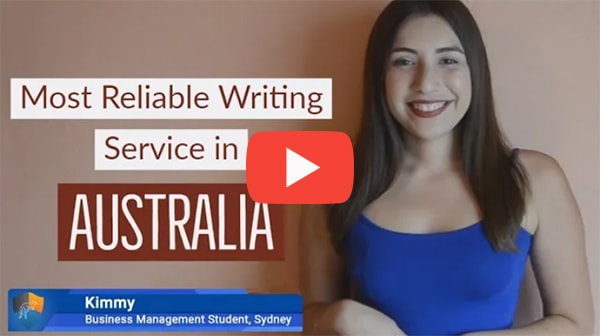 FREE Tools
To Make Your Work Original
FREE Features
Topic Creation

Outline

Unlimited Revisions

Editing/Proofreading

Formatting

Bibliography
Get all these features for
USD 84.3FREE