TEEL Structure: 4Ws & 1H of Essay Writing
24 Feb 2022
2186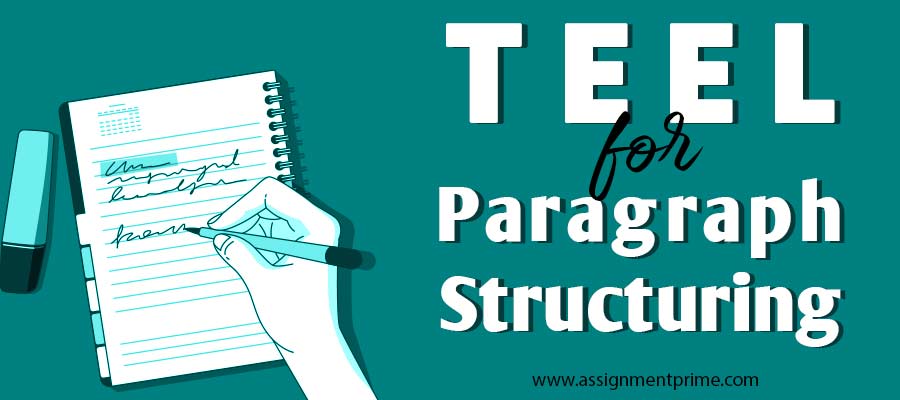 Table Of Contents
Best Way to Structure a Paragraph Using TEEL
One of the most crucial elements one should keep in mind while writing any document is how to structure a paragraph. The way you structure it has a major impact on the presentation of the document and outlining it. TEEL structure and PEEL technique are the best ways to help you structure your paragraph easily. In this blog, our experts have explained the TEEL technique clearly to help you understand it and implement the same to score high grades. So, let's get started!
What Is TEEL Structure? [Explained]
When writing a document, we often use multiple paragraphs to split the information and make the content look presentable in a particular format such that it looks impressive and conveys clear meaning to the reader. But do you know how exactly to split paragraphs? Yes, it is very important to know when to start a paragraph and end it properly, so the information here is not distorted. And the technique used for the same is TEEL paragraph structure; it stands for:
T - Topic Sentence
The first letter of TEEL, T, stands for Topic Sentence. This means you clearly state the sentence topic so that the reader can understand what you are explaining in the document. This includes the main idea or theme that is discussed in the document.
E - Explain
The second letter of TEEL essay structure is E that stands for explain. The main purpose of this is to explain the topic clearly to the reader. Use lucid and straightforward language to explain what your topic statement is about, the theme of the essay is all about so that the reader can connect the theme, topic, and content in the paragraph.
E - Evidence
The third letter of the TEEL paragraph structuring technique is E, which stands for Evidence. This here states that you need to provide evidence to all the facts you include in the document. When you provide the right supporting facts to the points you include, you can easily impact the reader.
L - Link
The final letter of TEEL is L, which stands for the link. This here states that there should be a proper link with the content and the points. The paragraph should be linked with the one before and after it. It should also be complete in itself such that it is meaningful to the reader.
Now that you got an idea of TEEL structure let's move to the next section and look at the steps you should follow for writing the document.
How to Write TEEL Structure? [Steps]
Here are four simple steps to draft a paragraph using a TEEL paragraph structure:
State the main TOPIC of the document
EXPLAIN the actual thesis statement
Provide EVIDENCE to the stated points
Include LINK to the original document
These are the four simple steps that you need to follow when drafting a paragraph using TEEL. Here's a TEEL structure example for better understanding:
Charlotte remains politely neutral in the 'Boy's War that occurs in Wonder, which in the end represents a failure of her courage and kindness. Although Charlotte is polite to Auggie, showing him around the school and introducing him to Beecher Prep, she never goes out of her way to be kind to him or demonstrate friendship. Although Charlotte might wave hello, and acknowledge his presence, she does not shake Auggie's hand or sit with him in class or willingly engage him in conversation. This is demonstrated in the first day of Mr. Browne's class, when Charlotte gives Auggle "her little wave [(before sitting down at a desk in the front of the class Later in the novel, after she tells Jack Wol about the Boys War between lack and Julian, Charlotte "look[s] left and right outside the door to make sure no one saw her", which Auggie concludes is because "she didn't want to be seen with him. If Charlotte truly wanted to help Auggie, she could have demonstrated her bravery by being seen in public with him or assisting him in other ways that showed her kindness to the rest of Beecher Prep.Thus, no matter what information Charlotte may pass the information along to Auggie, behaviour towards him is ultimately lacking in courage and kindness.
| | |
| --- | --- |
| Topic Sentence | YELLOW |
| Explanation | GREEN |
| Evidence | BLUE |
| Link | PINK |
Now that you have a better understanding of the above TEEL paragraph examples, let's look at when to follow this structure.
When to Use TEEL Structure? [ 5 Reasons]
Here are a few reasons when you should use a TEEL paragraph to structure your document:
To Improve Credibility
If you want to improve the credibility of your work, then you should opt for a TEEL paragraph technique. This influences how a reader would read your content.
To Build Creativity
If you want to showcase your creative skills in academic writing, then this is an interesting option. You can explore different perspectives to put your point.
To Maintain Focus
If you are easily distracted, then TEEL essay structure is a must-use technique. It will help you maintain focus while writing the document.
To Provide Evidence
If you want to add some evidence to your already available information, this is the best option. For example, you can use it to give supporting examples to points.
To Set a Plan
If you want to set a plan and follow the same for writing a whole document, you should use this technique. This is because it has a pre-planned clear approach.
These are the instances when you should use a TEEL paragraph structure. But if your concern is, why to use this, then here are some advantages of using this technique explained in the below section.
Why Use TEEL Structure? [Advantages]
If you are wondering why you should use this approach, then read the below set of advantages you can get when you use this structure:
First, you can explain the concepts clearly using this technique.
The formal tone of language can impress the professor.
You can view the topic from a third perspective and provide an unbiased opinion.
It helps format the document and give it a presentable overall look.
Finally, you can minimize the stress of outlining the document with this technique.
These are the top five advantages of using a TEEL paragraph structure. Now, let's take a look at some final points that you should check and ensure when using this technique.
Where to Use TEEL Structure? [Checkpoints]
Here are some final checkpoints that will help one understand when to use the TEEL structure for a better understanding of how and when to implement this:
When the paragraph can meet the 4 elements of TEEL.
When there is a clear topic statement.
When there is a scope of research on the topic.
When there is evidence to the point.
When the document is long enough to be broken into paragraphs.
You need to look for some checkpoints when implementing the TEEL essay structure. Now, if you get stuck when drafting a paragraph or need assistance, then you can turn to Assignment Prime experts.
Here's How Our Experts Deal with Your TEEL Essay Structure!
If you are bothered with essay writing and are looking for assistance, then you can implement the TEEL paragraph technique. But if you are confused about how to use it, then leave it to us.
Assignment Prime experts have been providing the best academic assistance to students for over the years now. They know exactly how to draft a document, structure the paragraph and impress your professor to score high grades.
So, if you are stuck, you can always reach out to our experts. We will be there round-the-clock to assist you. That's not it; we also provide amazing benefits and features with our services such as:
Free Turnitin Report
Free Title Page
Free Referencing Page
Free Unlimited Revisions
Free Topic Suggestions
And there are many more which you can learn about from our experts. So, what are you waiting for? Reach out to us NOW and grab the best deals.
You may also like:
Avail Business Essay Writing Help from the Best Minds of the Country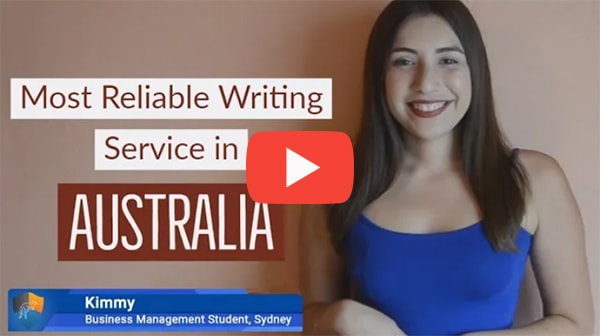 FREE Tools
To Make Your Work Original
FREE Features
Topic Creation

Outline

Unlimited Revisions

Editing/Proofreading

Formatting

Bibliography
Get all these features for
USD 84.3FREE