5 Reasons Behind Why Metal Conduct Electricity! (Everyone Should Know)
15 Sep 2022
1276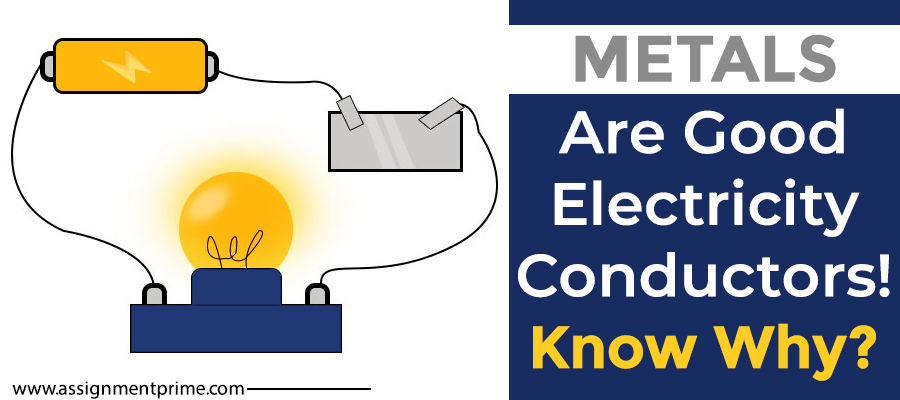 Metals are good conductors of electricity - a statement you must have heard a hundred times at a young age. But being a science student, it is necessary to understand the logic behind it. "Why do metal conduct electricity?" is a concept that every child has learned in middle school, but it is often seen that students are still confused about this topic? Although it is a basic concept that everyone should know, let's dive in to find out the answer to the questions. To have proper knowledge, first, it is necessary to know about metals and electricity.
Metals and Electricity: An in Depth Explanation
Metal - It is a kind of material when freshly prepared, polished, or fractured is a good conductor of heat and electricity. At room temperature, metal tends to be solid with the characteristics of lusture. Also, the metals are malleable and ductile. (These both terms mean the malleable can be harmed by the sheets and the ductile drawn into wire). Some of the common metals are iron, aluminum, and copper. Metals are important for the electricity in the electrical grid with many other services.
While studying metal, you would also know about the types of bonds that help the metal ions to move freely. These are covalent, ionic, and metallic. The covalent bond is formed when shared with 2 atoms. The ionic bonding helps in the complete transfer of valence electrons between the metal and non-metal. Metallic bonding is an electrostatic attractive force that occurs between conduction electrons and positively charged metal ions.
Electricity - It is a flow of electrical charge. It is known as the secondary source that gets the power from the conversion of other primary sources like oil, natural gas, coal, etc. Although primary energies are renewable and non-renewable, electricity is neither of them. Electricity is the finest invention to have happened in people's lives. To understand it deeply, there are 2 types of electricity, static and current. Rubbing two or more objects to build up friction is called static electricity. On the other hand, the flow of electrical charge through the conductor across the electrical field is called current.
After knowing about the metals and electricity in-depth. Let's know why metals are good conductors of electricity in the next section.
Why Are Metals Good Conductors of Electricity?
Now that you are familiar with the concept of metals and electricity, you are close enough to understand why are metals a good conductor of electricity. Metals are the ones that transfer electricity due to the free flow of electrons. The atoms of metal consist of valence electrons which move freely because they are present in the outer shell. So, these electrons help to transfer electricity and heat.
When the metal applies electricity, the valence electrons gain all the energy. These electrons move in a web-like structure These electrons travel like billiard balls and bump into each other. Metals are the only ones that conduct a large amount of electricity when there is no resistance in the way. It is the reason that metals are a good conductor of electricity.
Now you must have got it that, the more electricity will transfer, there will be more lightning near you. So, the people who think it's just switched on and off system might have understood it well how electricity is generated through metals. Anyways, let's move forward to learn which properties make a metal a good material to use for electrical wires?
Which Properties Make a Metal a Good Material to Use for Electrical Wires?
To understand the concept of metals and electricity in more depth, you must know the properties that make it a good material for electrical wires. There are 2 features of metals that are very good to use in electrical wires. Those are conductivity and ductility.
Now, that you have understood that metals are good conductors of electricity, let's move ahead and gain some knowledge about conductivity. Different metals have various levels of conductivity. It is the ability to conduct the electricity in material via different electrons. So, the free the electrons have better chances of transmission. Here is the list in ascending order of conductivity:
Stainless steel
Lead
Carbon steel
Platinum
Iron
Bronze
Brass
Nickel
Zinc
Aluminum
Gold
Copper
Silver
The magnitude of electric conductivity will depend on the natural frequency of the element. The conductivity will surely increase the temperature since the atoms are excited at a higher temperature.
After knowing about the conductivity, let's move forward with the second property, which is ductility. It refers to the ability to change the shapes especially when drawn into the wire to not lose strength and break down. It allows bending the material without any damage to the metals.
Both the terms, conductivity and ductilityare helpful in the creating of the wires. With the help of these, wires are tiny and are still able to transfer energy even if the distance is long. For example, copper is the preferred choice of material for making all kinds of wires due to its good conductivity, ductility, and affordable pricing.
Can't Find Idea About Metals & Electricity Paper? Get Assistance from Experts!
Are you unable to understand these kinds of concepts? it is sure that you are stuck at doing the assignments also. Science students usually complete their academic journey with a lot of burden of papers writing. And, it gets tough for them to solve them with perfection. They usually get stuck at understanding small concepts, due to which, they get frustrated and need assignment help. Are you also going through the same situation? If yes, then you do not have to worry now as the experts of Assignment Prime are here. You do not have to stick to your computers all day to get the right information. You can simply ask professional writers and get your work done with great knowledge about the science subject. They are available to help you 24*7. Not only that, there are many offers and discounts to avail when you get the help with "Why do metals conduct electricity?" Let's know about the offers and discount presented by professional writers.:
On your first order get 30% off
Get 3 assignments at the price of 2
Get an extra 5% if you order from the app
Book your 4th order and get a flat 20% off
Get 5% cashback on all the orders.
So, after knowing about the offers, let's move ahead, and learn about the features.
Plagiarism-free paper
Free plagiarism report
24*7 customer are services
Delivery before the deadline
Easy payment process
Access through app
Free Plagiarism report
So, these are the features that you get when you ask the experts to help you with your science project. Not only this, whatever subject you ask for, you will find various professional writers for different subject. Not only the experts give science assignment help, but also assist with the homework for the students. So, make sure you ask the experts of Assignment Prime to get all these benefits within your budget.
Also, you can ask for homework help from the experts. They will surely do all your homework on time. So, you do not have to worry about your work as the experts are there to help you.
Related Blogs
4 Extraordinary Things Made Possible by Science
8 Steps of Data Analysis Process to Guide You to Write a Perfect Assignment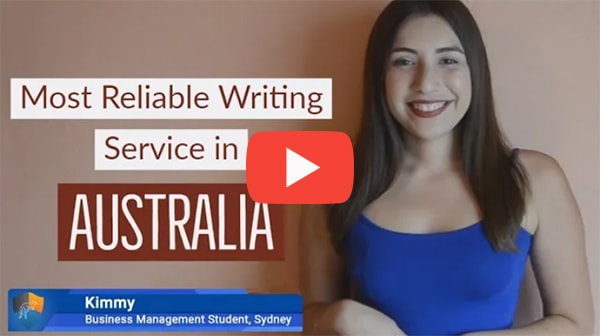 FREE Tools
To Make Your Work Original
FREE Features
Topic Creation

Outline

Unlimited Revisions

Editing/Proofreading

Formatting

Bibliography
Get all these features for
USD 84.3FREE