How to Write a Resume? The Complete Roadmap to Professional Resume Writing
02 Dec 2019
1940
Table Of Contents
How to Write a Resume? | For Scholars and Professionals
Landing a dream job is one of the main motives of students. This is when they feel the need for help from professional resume writing services. Even working employees take these services to emphasize their skills in the resume and get tailored resumes. Now, this blog, compiled by the experts of Assignment Prime, is a complete guide to resume writing for any student or fresher or any professional looking for "how do you write a resume?" So, read the below sections to know more about it…
What Is a Resume?
A resume is a formal document that showcases a person's educational background and work experience. This is mainly prepared to apply for any job by a student, fresher, or professional. This is usually sent along with a cover letter when an applicant applies for any job. And, there are mainly three formats of a resume, which are as discussed below:
Important Blog for Beginners: 8 Words That Might Cause Blunder to Your Resume
1. Reverse-Chronological Resume
This is the traditionally followed format where you put the recent experiences at the upfront.
2. Functional Resume
This is a type of resume that focuses on the skills the applicant possesses over the work experience he has gained.
3. Combination Resume
This is the hybrid type of chronological and functional resume. Here, you begin with the skills, and then into the work experience.
Now, we shall look into how to write a resume that looks professional and emphasizes the important part of this formal document.
Rememberable Topics: Powerful Communication Skills
Positive Attitude
How to Write a Resume?
Writing your resume like a professional is no big deal if you get to know the right steps and format to follow for the same. So, here we have listed out the same for you to help you with it.
Choose the right format - A right format reflects your zeal to get that job.
Mention personal details - These are necessary for times when they might need to contact you.
Use a resume summary - This is what summarizes your resume in brief.
List work experience - This section gives the reader an idea about your experiences at different tasks.
Mention your best skills - Do not fake them but mention what is necessary.
Include additional sections - Add your hobbies and other such details based on the job profile in these sections.
Tailor your info - Depending on the job role you are applying for, polish your resume.
Create a cover letter - This helps the interviewer know whether to give a detailed look into your resume or not. If you do not know, then look into How to Write a Great Cover Letter That Can Land Your Dream Job?
Proofread the resume - It is very important that you proofread your resume to avoid any mistakes.
Proofread the cover letter - For many interviewers, the cover letter is your chance for making the first impression, so ensure it is flawless.
What Is the Structure of a Resume?
Resumes can be structured into different layouts based on the purpose of the same. But, the details in a resume can be categorized into different sections, which are explained below.
1. Contact information
In this section, you include your contact information, such as mobile number, address and email address such that in case they feel the need to contact you, they can easily do it without any hassle.
2. Resume profile
This is a section that briefs your resume and also tailors it to give a polished look reflecting why you are the best suit for this job role.
3. Work experience
Add only genuine facts here, including the details of the companies you have worked with, your job role there, and the time period you served in that company.
4. Education
Add details regarding your educational background, such as your schooling, grades, name of the school, etc. This will help them know your subjects and strong areas.
5. Resume skills
This section is dedicated to shedding some light on your skills that, in turn, ensure the recruiter that you are fit for this post and you are the best choice for this job role who can take over all the responsibilities and fulfill them successfully.
What Are Some Tips for Writing a Resume?
No matter if you are a student looking for an internship, a fresher looking for a job, or an employee looking for a job switch, you need a strong resume to reflect the best skills in you. But, creating it is not everyone's cup of tea. So, here are some tips that if followed, can help you with the resume writing task. So, read the below-mentioned tips carefully and put them to use in cases required.
Focus on the keywords related to the job role.
Read a few examples of resume writing.
Go for a professional look for the document.
Add only the most important information first.
Prioritize active voice in case of passive.
Emphasize your achievements.
Choose subheadings appropriately.
Use the margins properly in your resume.
Follow these tips and find yourself crafting a perfect resume that can land your dream job.
Why Go for Professional Resume Writing Services?
Resume writing is such a skill, which is not a cakewalk for everyone, so it is better you seek help from professionals for this task. When you seek our professional resume writing services for assistance in this task, we will go through the requirements of the job role, and based on it, emphasize your best and most appropriate skills. Assignment Prime has been in this service for over a decade and has helped many students fulfill their dream of getting highly-paid jobs. We write your resume right from scratch and tailor it as per your requirements so that you can get the best of the jobs based on your skills. So, without any delay, reach out to us and get the best resume crafted by our experts in just a snap of fingers.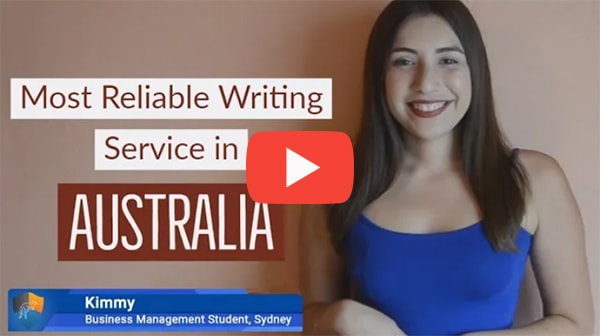 FREE Tools
To Make Your Work Original
FREE Features
Topic Creation

Outline

Unlimited Revisions

Editing/Proofreading

Formatting

Bibliography
Get all these features for
USD 84.3FREE