Write Your Descriptive Essay Like a Pro| 7 Secret Steps to Help
28 Jun 2022
2593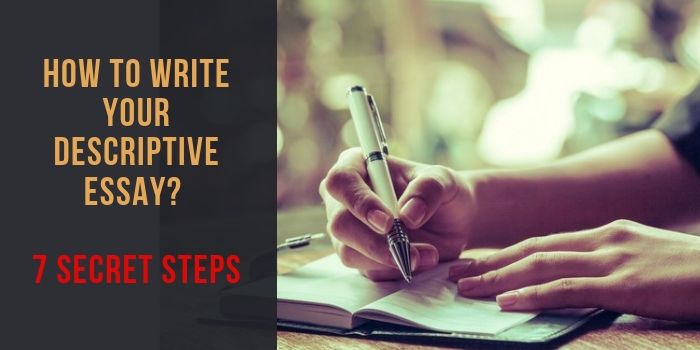 Writing about a place, person, a situation, or an adventure is loved by everyone. You do it for sure. Sharing something about a place or a situation does not need many efforts. All you do is just narrate the story, whatever you have experienced. But it is always seen that you get stuck with the descriptive essay writing tasks assigned by the professor. Well, maybe because the descriptive essay asks you to think and write about the experiences.
One of the ways to write a descriptive essay is through creating a picture in your mind by engaging all 5 senses- smell, taste, touch, see, and sound. If you can do this, your essay is a success. If not then, our experts of Assignment Prime are here to assist you with the best essay help. They have given the 7 steps to follow to draft a perfect descriptive essay.
You May Also Like: How to Turn Your English Essay from Boring to Interesting?
Seven Different Types of Nouns
7 Simple Steps to Help You Write a Descriptive Essay
Step 1- Choose the Topic and Describe It
A descriptive essay usually focuses on a single event- a place or a situation. When you write an essay, it is you who convince the reader about the topic. Your essay needs to be structured in a manner that helps your topic to make sense. To do this, follow some tips:
Tip 1- If you are describing an event, write your paragraphs in chronological order.
Tip 2- If writing about a person or a place, you need to order the paragraph and provide specific details earlier.
Always remember that your introductory paragraph sets the tone for the rest of the essay so, it should include all the ideas that you are covering in your essay.
Step 2- Create the Thesis Statement
For you to come up with an impressive descriptive essay, you should learn to encrypt a good thesis statement. Writing a thesis statement is important as it reflects what the essay is going to cover in the summary. This is either idea that will be prominent throughout your essay. It not only sets out the purpose of the essay but also regulates the way that the information is conveyed.
Step 3- Create Labeled Columns
After creating the thesis statement the next step is, create five labeled columns on a sheet of paper, each associated with the five senses. This list will help you to sort out your thoughts as you describe your topic. Once you have the columns laid out you can start to fill them with details with the most interesting items.
You can utilize various literary tools such as-
Metaphors, adjectives, similes, transitions, and personification.
For example: If you are writing about a person like your mother, you may write down under "sound": "soft voice at night or bang of the spoon when she cooks."
Step 4- Draw an Outline
The next step is to create a brief outline. Do this in sections-
Introduction
Body
Conclusion
You can write five standard paragraphs to complete your descriptive essay.
Paragraph 1- Introduction
Paragraph 2- Least Important Point
Paragraph 3- Second Least Important Point
Paragraph 4- Key Point
Paragraph 5- Conclusion
You can also divide your essay into sections allowing you to have as many paragraphs as you want.
Step 5- Write the Conclusion
Finally, the conclusion paragraph makes a summary of your essay. Your conclusion should tie all the thoughts of the essay together. Reaffirm your thesis statement with the conclusion if necessary. No need to include any new information in the conclusion. Simply, evaluate your thoughts in the essay and wrap up the paragraph with a short simple statement.
For example: Writing a descriptive essay on your mother can have a conclusion like: "In all that she has sacrificed for us, I see her strength, courage, and fierce love for her family, traits I hope to emulate in my own life."
Step 6- Give a Review to Your Essay
After writing your essay, take a short break. Now read the entire essay again keeping in mind your reader. Ask yourself some questions such as-
Does the essay make some sense?
Is the topic clear?
Is it easy to read?
Does any of the paragraphs need to be re-written?
If you are clear with all these answers then your essay is up to the mark. You can also take help from others by asking them to read the essay and review it.
Step 7- Finish It Up
Finishing up the essay means giving your essay the final touches. Read your essay one last time for grammar, punctuation, and spelling errors. If you find any cliches, be sure to delete them. If there are any parts that are not completely descriptive or don't make as much sense as you would like them to, rewrite them then follow the proofreading.
Descriptive essays are interesting to write on as it gives you the opportunity to describe your experiences in the form of a write-up. Follow these steps and also remember the guidelines given by your professor. For, more amazing essay writing services you can visit our blog.
Students also search for: How to Write a Process Essay? Sizzling Tactics from Professional Writers
8 Types of Articles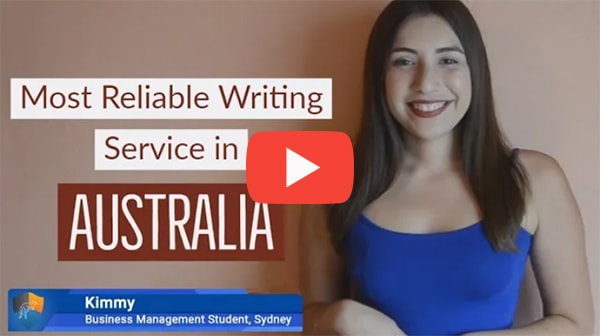 FREE Tools
To Make Your Work Original
FREE Features
Topic Creation

Outline

Unlimited Revisions

Editing/Proofreading

Formatting

Bibliography
Get all these features for
USD 84.3FREE