Organization Selected :
NIKE
Question :
This assessment will need certain answers which are like:
Give the drivers of globalisation for NIKE
Justify and elaborate the target markets in NIKE.
Give the effective international market strategy in Nike.
Answer :
INTRODUCTION
International marketing is a worldwide concept that consider effectiveness of operational and functional approaches in order to meet global objectives of an organisation (Akaka, Vargo & Lusch, 2013). For these kind of practices, management of an organisation needs to implementing strategic planning that assist in determining appropriate ways for accomplishment of predetermined objectives across national boundaries. This reports is based on Nike which is a multinational corporation that deals in footwear, accessories, apparel and sport services. The organisation is planning to entering in UK market with new range of Sporting Helmets. This report is going to determine drivers of globalisation and a effective analysis on the nature of the global environment . It also ascertained target market of Nike, global international strategy as well as market entry planning practices for desired growth.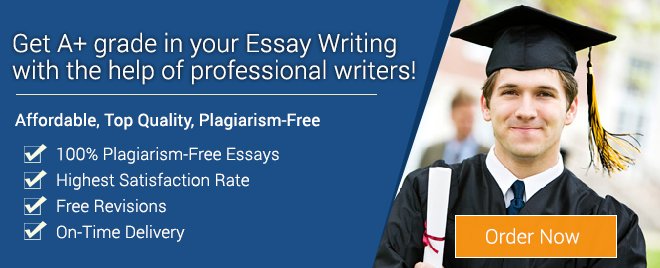 MAIN BODY
1. Evaluate how some drivers of globalisation can help NIKE expand in this new market
Globalisation is a wide concept that initiate an organisation to expand their business operation at international boundaries. These kind of activities assist in maximising business structure in different countries (Berthon & et. al., 2012). Through this, Nike can easily enhance opportunity for building direct connection with multinational service users. Government of UK promote these kind of businesses for effective expansion that aid in economy development practices. For this, governmental authorities design a specific framework with the help of different legislation that requires to implement properly for effective enlargement. These business ideas of Nike improving living standard of individuals by providing new and quality products to them. In this procedure, different drivers of Globalisation can help Nike to expand their business in new market as -
Technological drivers –
This is a most effective and impactful driver of globalisation that enhance possibility of moving goods and services at different location. Nike basically implement advance technique in the procedure of manufacturing, promoting, marketing and delivering practices. Through this, Nike can easily expand their business in UK by monitoring and operating business activities effectively.
Market drivers –
Nike is most popular organisation that introduce their products and services on the basis of market demand and requirement. Organisation having a plan to introducing Helmets that can be used in bike racing activities. Thus, they needs to pay their maximum attention towards the common customer who more likely in motorcycle racings. These market drivers can helps organisation to easy expansion at new locations.
Cost drivers –
An organisation can take advantages of cost drivers because it drives changes from country to country and global firms can take advantages of these aspects (Hakansson, 2015). Through this, Nike can implement new cost ideas in their business procedure for their new feature Sporting helmet range.
2. Analyse the nature of the global environment
For Nike, it is required to gathering information of each and every aspects that can affect their decision of global market expansion. These factors can be demand of customers, market trend, social factors and cultural conventions. All these aspects should have to be based on their new product as New Sporting helmets for bike racing activities. There are the nature of global environment has been determined below that affect business practices as -
Customer trends –
Now a days customers are more likely in purchasing several products that provide them advance benefits. Nike needs to analyse customer's requirement and need who are interesting in bike racing activities. In this procedure marketing research will providing maximum advantages because through this can easily grab information of competitors strategy that assist in making desired changes in the features of Sporting helmets. In UK, sports industry faces drastic revolution in terms of sports equipments. Therefore, Nike needs to implement effective strategies on the basis on their innovative approaches and customers trends. Head up display option in the new range of Nike helmets can create drastic changes in the its trend and market as well.
Social –
In a country, each and every customer have their own lifestyle and buying behaviours that can influence working condition of an organisation (Lee & Carter, 2011). Thus, for Nike it is required to analysing customer's behaviour, their demand as well as purchasing influences toward Sporting helmets. Main reason behind practices are the competitive market in which numerous organisation provides similar services to customers. Nike also needs to implementing new idea of providing employment services to individual in UK. Through this, they can enhance social lifestyle of people who are required for employment opportunities. All these things will helping Nike to building social relationship with new market elements.
Cultural conventions –
Cultural aspect includes religion, beliefs, values, language and so on (Meissner, 2012). All these aspect determines lifestyle of individuals. The buying behaviour of customers does not influenced by cultural aspects because it has been affected through their needs, requirement and habits. Thus it can be a beneficial term for Nike that assist them to maximising sales practices of Sporting helmet.
Above mentioned aspects denotes nature of global environment that can influence business strategy of Nike.
3. Identify and justify one specific target market within the UK that the NIKE should target immediately
Nike is a well known business organisation that provides quality products as footwear, accessories, apparel and sport services to their customers. Organisation operate their business services in numerous countries but now they wants to introduce their new products as Sporting helmet with the market expansion strategy in UK.
Features of Sporting Helmets –
Nike wants to introduce Sporting helmet which having some unique features as carbon-fibre and fibreglass. It has a wide panoramic field, it protect from sun visor and having anti-noise cheek pads as well as with a wind curtain.
Income-sensitive marketing –
Nike basically provide their prices on premium and minimal cost. For the sporting helmet, they needs to provide products on income sensitive market that aid in maximising business sales in effective manner.
Age Target marketing –
In order to maximising business sales, organisation targeted a specific age group as youngster who are more likely to evolving in the activities of bike racing and so on. For them its is required to manage all the safe and secure equipment. Therefore, the firm can sale their sporting helmet successfully in the market and grabbing maximum opportunities easily.
4. One type of global International Strategy method that NIKE should use to grow in global markets.
Global international strategy is refer as tools or techniques which is used by an enterprise when the want to compete or expand new product in the global market (Paliwoda & Thomas,2013). In other words, it can define as strategy a firm utilise to expand its product at international level. This plan is develop and design for expanding or doing business beyond it boundaries. Nike is one of the leading global internation brand in sports products. It is doing expansion in United Kingdom with their new product that is sporty hamlets. This will need proper implementation of strategy for generating growth and revenue in the market. There are several types strategies such as multi-domestic strategy, global strategy and transnational strategy. Description of theses strategies are as follows:
Multi-domestic strategy:
This strategy is used by the firms who sacrifices efficiently in favour of emphasising on the local requirements within each of its market. Rather than introducing its product in international market. Nike is introducing its product over world wide in global market. This multi-domestic strategy is not useful because, they are introducing its product with new innovation that fulfil the needs of the customer at international level.
Global strategy-
A firm is using this strategy, that sacrifices to local requirements within the markets (Papadopoulos & Heslop, 2014). This strategy is totally opposite from multi-domestic strategy. It leads to modification of product and services in various market. But global strategy stress out the need of its product to gain economic of scale by offering the same product in international market. Nike can launch its new product that is sporty hamlets in both the markets. With modification of its product to attempts gain efficiency by introducing the product globally. This strategy is useful for Nike, for launching its product or services in both domestic and international market.
Transnational Strategy-
A firm is using this strategy, as this seeks the middle ground between a multi-domestic and global strategy. It tries to balance the desire for efficiency that is needed to adjust the local market preferences within the countries as well as in international market. For instance, Nike is international brand which rely same brand name on its different products all around the world. They are offering same quality of goods and services in all the counties world wide. Both in multi-domestic market and global market with the same pricing strategy. Its new product i'e sporty helmet will have same pricing and marketing strategies all around the world.
After examining the three different strategy, the transnational strategy is the best marketing technique for Nike, as they are launching its new product i'e sport helmet in international market. The most important part of this strategy is that Nike is not doing discrimination in offering their product and services equally over world wide with same pricing strategy.
Students also take help of Nike case study from here, to get NIKE Case Study Help you can visit us.
5. International Market Entry strategy is more appropriate for NIKE to enter and grow in the UK market.
Franchising:-
It is north American process, for those organization which expanding rapidly in the market but it basically focus on the companies which want to expand globally or in new market (Vincent & et. al., 2011). This is the agreement between one party and another party which grants rights to use its trademark or trade name, business system and processes to manufacture and market a good and services with the respect of certain specification. To take franchising, franchisee has to pay certain amount or fee and agree with the obligations mention in the agreement.
Licensing:-
It is the agreement where one firm transfers rights to use product and services to another company. It can be for both purpose marketing or production. It consider as one of the easy way but its process is not easy, first step is to satisfy the firm that their product is right for them. Then convince them to sell it after that they need to deal with governments and lawyers to done all the legal procedures.
Joint Venture:-
It is a business entity which is created by two or more parties jointly, mostly identify by share ownership, share return and risk and share governance. A company generally go for joint venture due to one of four reason- to access a new market, particularly emerging market, to increase efficiencies by joining business and to share risk for major investment or project.
Partnership:-
It is a legal form of business which is operating between two or more individuals with the sharing of management and profit (Zhou, Wu & Barnes, 2012). Involvement of every partner in the management and day to day operation is not mandatory in the venture, these partners are known as "Silent Partner" . There are various partnership arrangement in which some partners might have to share equal profit and liabilities but there are some partners those have limitation of liberalities.
CONCLUSION
From the above report it has been summarised that International marketing is a crucial concept that assist in providing opportunity to an organisation for easy expansion in different countries. Through this, a firm can easily build their direct connection on international boundaries. In this procedure, some drivers of globalisation helps a business to expand their roots easily. For the success of business, firm needs to analyse their target market with the implementation of global international strategy. Through this they can provide business services easily to target audience. For the desired business success, an organisation needs to analyse Market Entry strategy and have to implement suitable one for their business.
You can visit our sample based on International Marketing Category -
International Marketing Tactics of Juul Labs
Marketing Function & Plan of ALDI