Introduction to Strategic Marketing
Strategic marketing requires high level of skills, critical consciousness of the current issues and challenges and capability to react towards fast changing markets. Business organisation makes use of strategic marketing for developing plans to reach and satisfy their customers by increasing productivity, performance and profitability. Usually, organisation make written strategic marketing plan which depicts what kind of programs are going to be used for marketing within a time limit and how they are going to be executed. It also helps the business enterprises to become more innovative and penetrate the markets through a better way. Firm can consider ways such as newsletters, podcasts, and mails in their strategic marketing planning. In simple terms, it is means that through this the companies differentiates themselves from their rival firms by capitalising strengths for providing constantly better value to the customers against its rivals. The present study is focusing on assessing the role of strategic marketing in Marks and Spencer Company which is one of the leading multinational retail firms in UK. The report is going to highlight relationship between corporate strategy and marketing strategy. Along with this, it will also cover the approaches for internal analysis of the company and integration of intern
Assessment of role of strategic marketing
Strategic marketing plays an essential role in the retail company Marks and Spencer because it helps in accomplishing goals through utilisation of scarce resources in an effective manner. Allocating and utilising scarce resources effectively helps the cited organisation to increase its sales and competitiveness. This supports the firm in increasing its abilities and effectiveness as compared to its competitor. Strategic marketing affirms that correct materials are selected for producing of goods and services in the company. It also assures that production is done according to the needs of customers. If the cited firm understands how to make an integrated marketing strategy, then it will support its individual decision in terms of particular marketing tactics. The overall importance of strategic marketing in the stated retail company is highlighted in the below headings:
Helps in determination of optimal prices
One of the important components of strategic marketing is to set right price for products and services on the basis of their market research. If the firm realises that its customers desire for high end goods, then its pricing strategies may need to sell products at the prices which make a high end sensed value.
Aids with marketing communication
The market research will support the organisation in developing its brand or image which it desires to establish. In absence of market research and a strategic marketing plan, the company can react to requests which do not get along with its brand identity which it has made on the basis of its efforts put in product development.
Streamlines development of product
Strategic marketing helps the mentioned firm in developing products and services which has best possibilities of making profit. This is due to the fact that strategic marketing begins with research of market which considers optimal target customer, activities of rivals and current trends.
Analysing the relationship between corporate strategy and marketing strategy
Corporate strategies and marketing strategies often coexists or flap over each other, opposite to the popular beliefs, the key attention of marketing consists of strategic plan's features of development, pricing and distributing product and services. Both these terms differs when corporate strategy does not focus on development of product or services and sales. Rather it focuses more on initiatives of profitability. The top management of Marks and Spencer have to keep closer eye on their marketing department for determining if corporate strategies they desire to take further align with its marketing strategies or not. For instance, a corporate cost containment strategy which involves use of cheap material for making products which can harm its brand which depends on supporting its prices, brand strategies and distribution.
Corporate strategies and marketing strategies both are equally essential for the stated retail company. The firm is made up of several departments like finance, human resources, information technology etc. so, all departments have to perform collaboratively for accomplishing targets of the corporate strategy. Therefore, corporate strategy should not neglect strategic goals of departments or desires and preferences of customers. They must be aligned with strategies of the departments. Same is for the marketing strategies also. For instance, the cited organisation can make plans to reduce cost through corporate strategy. For this motive, it cannot compromise on quality of its offerings by making use of cheap raw material and unskilful labour. So, it can be concluded that corporate strategies must be given due importance to current strategies of different departments in its future planning. Both the strategies have to be aligned for success of the whole company. The cited organisation cannot choose one strategy over the other or it cannot ignore any one of them completely.
Analysis of how marketing strategy is developed
Well developed marketing strategy helps the cited firm to recognise its business goals and create powerful reputation for its products and services. Development of marketing strategy which consists of elements detailed below will support the firm in making most of its investment and improvement in sales results.
Identification of business goals
For developing marketing strategy, the cited organisation has to identify business goals so that it can further define a combo of marketing goals for supporting them. While setting business goals, it is critical to be focused for effective measurement of the results against what was being set for achieving.
State marketing goals
Now the stated organisation has to define set of particular marketing goals on the basis of business goals. It will inspire the firm and help to make benchmarks for success.
Market research
Conducting research is vital part of marketing strategy. The firms requires to collect information on market like its size, growth, social trends etc.
Developing profile of potential customers
Now it has to take use of market research for developing a profile of customers which it is targeting and then it has to identify their needs.
Developing profile of competitors
As part of marketing strategy the company has to also make a profile of its rivals by identification of their products, supply chains, pricing and tactics for marketing.
Create strategies for supporting marketing goals
Now the company has to make a list of its target market and make strategies for attracting and retaining them.
Use 7 Ps of marketing
Then the organisation has to identify tactical marketing mix iwht the use of 7 Ps of marketing. If it takes the correct combination of marketing, its marketing strategy has more chances of becoming successful.

Test ideas
While making decisions regarding tactics, the firm can conduct some online research, test ideas and approaches on its customers and employees and revise what works for it.
Evaluating approaches to internal environmental analysis
For evaluating internal environment, Marks and Spencer can adopt approaches such as SWOT analysis. This analysis will be helpful for the firm to do a quick revision of is strategic situations and evaluate is there is a suitable match between internal resources, external environment and values. With this, McKinsey's model can also be taken in use to do internal analysis which includes independent factors that are categorised in soft and hard components.
Explaining internal environment
An internal environment comprises of components within the organisation. This includes current employees, management, corporate culture that states behaviour of employees. However, some of these elements impact the entire firm, others influence only management.
Approach for internal environmental analysis
One of the approach to for studying the internal environment is McKinsey 7s framework. The model consists of seven independent variables that are classified as either hard or soft elements. Hard elements are strategy, structure, and systems. They are easy to define or identify and management has a direct impact on them. On the other hand, soft elements like shared values, skills, style and staff are very difficult to define and are less tangible. They are more affected by culture but both of them are equally important for Marks and Spencer to become successful.
Strengths and weaknesses of McKinsey 7s Model
The benefits of this framework includes its effectiveness for diagnosing and understanding the organisation. It serves as a guide for bringing changes in organisation. Another advantage of the framework is that it is a set of rational as well as emotional constituents. But the key weakness of this model is that it neglects the differences. Many firms which applied this model have failed.
Importance of McKinsey 7s Model
This model is very essential for understanding the gaps which appears in the cited retail company that creates imbalance. It also facilitate the organisation in knowing system change and the impacts on the entire organisation. It is important for aligning departments and processes while acquisition or mergers.
Evaluating approaches to external environmental analysis

For the purpose of evaluating external environment, there are approaches such as PEST analysis, Porter's five forces model. Porter's five force model is a tool which analyses competition level in an industry and developing business strategies. The cited company has to consider the five forces which are threat of new entry, threat of substitutes, buying power of customers, bargaining power of suppliers, and industry rivalry.
Explaining external environment
The external environment includes the factors outside the organisation which influences the functioning of the firm. Some of the external components can be manipulated by firm marketing, whereas others need adjustments to be made by the company.
Approach for external environmental analysis
For analysing the external environment of Mark and Spencer PEST analysis is being conducted which is used for assessing four external forces which are related with situations happening business. PEST is acronym for Political, Economic, Social and Technological factors. This analysis will help the cited retail company in determining how these forces will influence the performance and activities in long run. It is used in collaboration with other types of analysis tools such as SWOT analysis and Porter's Five Forces for providing a clear understanding of conditions and connected internal and external forces.
Strengths and weaknesses of PEST analysis
The advantages of this analytical tools are that it gives a simple and easy to be used for analysing external environment forces. It helps in reducing the influence and effects of prospective threats to the cited retail firm. The tool assists and promotes development of strategic thinking in the company. But it has some demerits too such as the firm can oversimplify the data and information collected which is taken in use for decision-making. The procedure are to be done on a regular basis for its effectiveness and most of the times firm may hesitate in making this investment.
Importance of PEST analysis
The outcomes by doing PEST analysis can help the managers of the mentioned organisation to conduct a SWOT analysis. The political, economic, social and technological forces which are identified in the analysis can be classified as the opportunities or threats in the SWOT analysis.
Explaining how internal and external analysis are integrated
By using combination of external and internal analysis, Mark and Spencer will be capable to generate strategies in pursuant of competitive benefits. Through understanding how internal and external factors align, the cited organisation can take them together in an idealistic manner in which their strengths can acquire opportunities while dealing with threats and correcting weaknesses. By executing strategies which considers both the internal and external environmental factors, the firm is likely to receive competitive advantages and make improvements in its capability to adapt. This is termed as profit yielding strategic thinking. The strategic development needs the cited retail enterprise to know the opportunities and threats of the external environment and benchmark them against the strengths and weaknesses of its internal environment. The integration of internal and external environmental forces in pursuant of competitive advantages is a continuous procedure. Therefore, strategic management is the procedure of regularly evaluating both the environmental factors for assuring that the firm gains an incomparable position in the competition in that for generating value for he stakeholders and customers. The execution of strategies which considers both the internal and external environment sooner or later accomplishes dynamic abilities for the firm. For example, Marks and Spencer has a strength of information technology used for communicating with its loyal customers. So when PEST analysis is conducted by the firm, the changes in technological field in terms of new technology and advancement introduced, it will become an opportunity for the firm to grab it quickly.
Analysing decisions and choices to be made at corporate level
Decisions and choices are ongoing process which includes development of different strategies to attain the goals and principles which are based on examined outcomes. These includes all the decisions and choices made by managers of different levels. The board of Mark Spencer is responsible to take following decisions :
Protection and enhancement of the brand, its ethics and business principles.
Administration of the business on daily bases in response to the market with costing and promotional plans.
Monitoring of processing and controlling of the group's business etc.
Set the vision for the company, develop its group strategies and design standards and improve performance of the company.
To develop, dispose, and attain assets and entities of the organisation. To mark the opportunities and improve the competitiveness of the company to sustain in the market.
Review of human resource management strategies which involves employee advantages, promotions, bonuses etc.
Analysing succession efforts and leadership in the organisational group etc.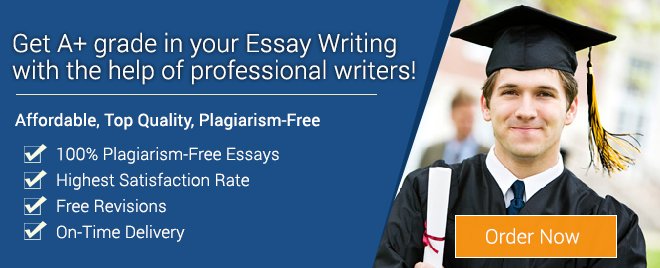 Mark and Spencer have developed cultures that attracted sales staff of high quality. The company offered cultural expertise which helped it to gain sustainable advantage. Also, global market growth of the company contributed in its success. Mark and Spencer focused on core expertise, values, principles rather than diversification to a great extent. The company did not analyse what its competitors were offering and continued successfully to provide efficient basic essentials to its customers.
The Chief Executive of M&S has planned to convert the company to an international retailer. Another strategy of M&S is to increase profits by targeting it to the markets of India and China in order to turn it to global brand. Also, it is focussing on the strategy of marketing mix.
Assessment of how these decisions affect marketing at business unit and functional level
The above described decisions are important for operational management which is made on the basis of particular division of company such as Mark and Spencer. The firm has to make several decisions for its different functional departments such as human resources, finance, marketing etc. Functional strategies includes some key considerations such as development of products. For instance, the company has to make decisions regarding selling of their products and services to its consumers. On the other hand, functional strategies in cited retail organisation are a part of its wide strategic planning. It is majorly in terms of market driven venture such as Marks and Spencer in which marketing strategies are designed at functional level which heavily impacts its other important action plans.
For taking a specific strategy for marketing, it needs to determine needs of customers and assumption which results in providing benefits in the market. These advantages can be different in terms of goodwill, location, staffing and other amenities etc. For identification of primary strategies for marketing, the marketers of the mentioned retail company has to prefer the real preferences and needs of its customers and then pass this information and details to the operational department. It is generally to create and develop such products and services at affordable cost which leads to fulfilment of their incurred costs by together acquiring broad range of consumers. For this purpose, its advertising department has to create strategies for promoting its offerings which must be present with full assistance of customer services. Therefore, it can be asserted that strategies of marketing are directly related to other corporate strategies and so it impacts it in a significant manner.
Analysing approaches to competitive positioning of organisation
Competitive positioning is a means for defining the path in which Marks and Spencer will try to differentiate its products and services from its competitors. It is significantly influenced by the vital structure of positioning in market which is further impacted by the market profile i.e. the size, scope of growth and number of rival firms etc. For this purpose, Porter's Five forces model is an appropriate approach which will assist the mentioned retail firm to suitably position itself in market by approaching its five main components which are threat of new entry, threat of substitute products, bargaining power of suppliers, bargaining power of customers, industry rivalry. It will help the firm in recognising any type of threat of new entries, competitive rivalry, power of supplier, power of buyers, and threats of substitutes. It is a simple and easy tool for understanding where does power lie in business situation. It helps to understand strength of present competitive position as well as strength of the position the cited firm desires to achieve. For taking use of this analytical tool the stated company has to see each forces and then pen down the observations. It can also prefer brainstorming of the relevant forces for its market or situation and then look against the variables which are described in above lines. After that it has to mark the major factors and summarise the size and scale of the forces (Hajli, 2015). This model was designed in response to the SWOT analysis which can be applied in diverse range of issues. It can be for aiding the organisation in generating more profits of supporting government for stabilising industries.
Identification of range of strategies which contributes to competitive strategies
Competitive advantages play a vital role in strategic marketing in which it states features of a business which supports to perform outstanding in the market. In this discourse, there is Porter's Generic Strategies which have four key elements which are discussed here:
Cost leadership
With this type of strategy the Mark and Spencer can set out to be a low cost producer in the retails industry. The sources of cost benefits are different and rely of industry's structure. This might consist of economies of scale, technology, access to raw materials and other factors. The company has to be internal strong with strength such as- skills in creation of products for effective manufacturing, high level of specialisation in manufacturing process engineering, effective channels of distribution.
Differentiation strategy
In this type of strategy, the cited company desires to become unique in the industry in which it is operating with some dimensions which are highly valuable for the buyers. For making this strategy as success, the firm requires to conduct good research, innovation and development, highly competent and creative product development team, powerful sales team having capability to successfully convey the detected strengths of the product. The risks involved with this type of strategy comprises of imitation by rival firms and changes in tastes, preferences, desires, wants of customers. In addition to this, the cited company can pursue focus strategies which can make it even greater differentiation in its market segments.
Focus strategy
By following this strategy, the cited organisation focuses on specific niche markets and through understanding dynamics of its market and unique wants of its customers, developing unique and low cost products for market. As the firm offer customers in its market uniquely good, it leads to building strong brand loyalty amongst its consumers. This strategy has two sub-divisions, they are: Cost focus strategy and Differentiation focus strategy.
It is not necessary that these generic strategies are compatible with each other. If the cited company tries to get benefits of all these strategies, in this trial it cannot accomplish any benefit at all.
Analysis of marketing communication strategies
Marketing communication aids in developing brand awareness that refers to customer translating information of products into perceptions regarding features of the product and its position in the market. Marketing communication strategy means the plan for the business in terms of information of product diffusion and development of brand awareness. If Marks and Spencer desires to make the most of its marketing budget, below are the strategies to reach and involve consumers in an effective manner:
Content marketing
Content marketing includes many types such as news, videos, ebooks, case studies, image galleries, blog posts, infographics, webinars etc. The basic concept in this strategy is that it gives useful information to prospective consumers even they may not wish to buy the products offered by the cited company.
Using videos for driving involvement
As the YouTube and other video sites, this strategy can be natural if the firm has developed its video. It will be an excellent method for increasing sales. Video has a human face on the brand and products and services of the cited retail company. Just a one or two minute video can describe the benefits of the products and services quicker than a person can read on the website of the organisation.
Mobile marketing
From past few years mobile have been used less for the purpose of marketing but is does not mean that it has lost its importance. Customer use smartphones and tablets on a regular basis. Having mobile oriented content will deliver useful data or services to its customers.
The stated retail firm has to use a marketing communication strategy suitable for each of its product.
Analysing marketing strategies, their application and execution
It is essential for Marks and Spencer to apply some effective marketing strategies which can support in developing a powerful brand image of the company. When executing prompt marketing and strategies for promotion, the cited organisation can also gain advantage in the market against its rival companies. Here are some strategies which will prove effective which can be taken in use by involving resources and management:
Relationship marketing
This is one of the prompt marketing strategy which will aid the mentioned firm to sell its products and services by aligning it with the evolution of longer cordial relations with the customers. In this, preferences of customers are a prime focus whose achievement is on the priority. It assures reinforced sales volume in which the stated retail company employ some additional ways of advertisements by television and modern-day methods such as internet, social media sites etc. It will not just facilitate the organisation in fetching a responsible interest of its business-to-customers marketing. This strategic will also prove helpful for fulfilling the corporate social responsibilities which will lead to a better scope for creation of harmonious relations with its customers.
Segmentation strategy
This is suggested to the cited company that its marketing team may prefer the segmentation strategy. In this type of strategy, the firm is needed to select a suitable market to target for serving its products and services to some of the prospective set of consumers. Thus, with effective and efficient application of this strategy, it will help the organisation is targeting and acquiring a new marketplace.
CONCLUSION
The present study outlines some important measures for enforcing strategic marketing with reference to retail company Marks and Spencer. For this intention, the role of strategic marketing in the cited organisation has been discovered in the report. With this its importance has also been highlighted along with the procedure of developing a marketing strategy. From this it has been observed that this process will assist the firm in maximising its investment and help in making betterment in the outcomes of sales revenue. Furthermore, approaches for internal and external analysis has been elaborated which analysed the firm's environmental factors influencing it. Then it has been ascertained that it is necessary for the organisation to align the internal and external analysis for gaining competitive advantages and bring alterations in its capability to adapt. Apart from this, the above report describes the corporate decisions and choices and their impact on the marketing decisions at unit level and functional level of the organisation. Along with these, range of strategies such as cost leadership strategy and focus strategy are being analysed which makes their significant contribution in gaining competitive advantages. The study also throws light on the marketing communication strategies to make the most of the marketing budget of the mentioned company.
REFERENCES
Aspara, J., Hietanen, J. and Tikkanen, H., 2010. Business model innovation vs replication: financial performance implications of strategic emphases. Journal of Strategic Marketing.
Egan, C. and Thomas, M., 2010. CIM Handbook of Strategic Marketing. Taylor & Francis.
Felzensztein, C., Brodt, S.E. and Gimmon, E., 2014. Do strategic marketing and social capital really matter in regional clusters? Lessons from an emerging economy of Latin America. Journal of Business Research.
Foxall, G., 2014. Strategic Marketing Management (RLE Marketing) (Vol. 3). Routledge.
Hajli, N. ed., 2015. Handbook of research on integrating social media into strategic marketing. IGI Global.