Organization Selected :
LCB Tour
Question :
This assessment will cover -
Different stages and timescales are involved in developing holidays.
Suitability of different methods of contracting
Answer :
INTRODUCTION
Tour operation management is termed to be important element in tourism industry. Tour operator perform various activities through distribution channel like render catering services to inbound, outbound and domestic tourist. In addition to this it also helps in generating ample income sources for host country by rendering wide range of services and other ancillary services. This assignment takes into consideration Lcb tour company which is one of the British tourism company with its headquarter in London.
It provide top quality services by rendering tour packages for more than 50 destination to the tourist. In addition to this they provide more choices and flexibility tailored to the client's requirements. This report explains about the effects of current and future trends on tour operator industry. Moreover, it also give brief about the time scale, stages and selling price involved in the development of tour industry. Lastly the strategic decision made by tour operators are also mentioned in this report.
TASK 1
AC 1.1 Evaluation of the planning decisions taken for the design of a selected brochure.
Brochure is an informative document paper which is specifically use for advertising and it can be folded into pamphlet, leaflet and as a template. So in order to design selected brochure Lcb tour operators does following evaluation which are mentioned below(Matilainen and Lähdesmäki 2014):
Broucher I specifies tens to be attractive ans cost effective. Cost incurred in brochure 1 is too little enough. In addition to this its quality its also better and attractive as well as while deciding the format of this brochure time required was also too less. Moreover this brochure helps in determining the destination the tour operator is rendering to the tourist. So the Lcb tour operator used this brochure in order to attract large number of tourist to visit and to get the service from them.
Whereas Brochure 2 is used by Premier Tour operator as this broacher paper quality is good and attractive. More over it cost was Up to the budget enough. In addition to this it is helpful for premier tour operator to attract more tourist from all round the world as they render tor all over the world. This barouche r helps in identifying that this tour operator render services of tour all around the world. Thus, it is beneficial for premier tour operator so they uses this brochure to attract more number of tourist.
Cost: It is a monetary evaluation which is paid or given so as to get something. In order to design a selected brochure lcb tour operator must decide the cost which will be required.(Witt, 2013) In addition to this while designing the cost of selected brochure following needs to be taken into consideration like design of brochure, distribution channel to be used in order to create awareness, quality of prints, number of brochure copies need to be done and wastage of print brochure must be avoided in order to reduce wastage of money.
Deciding the format: The next stage is to decide the format of selected brochure and while deciding the format following aspects Lcb tour operator consider like whether to print two-fold brochure, three-fold brochure or more like a booklet.
Target market and budget: At this stage Lcb tour operator ascertain about the target market which determines about the design and quality of brochure.(Tejada and Moreno 2013) In addition this they also ascertain the target budget which helps in determining about the quality, design and the volume required.
Determining print specifications: Specific target market, sites and destination are highlighted at this stage. In addition to this bugets, style of font and sze of brochure are also specified in this stage of planning decision regarding selected brochure.
In addition to this if LCB tour operator doe make proper planning regarding the cost that need to be incurred to design the selected brochure then it may result to shortcomings for the company in the form of wastage of resources and monetary fund in order to print number of selected brochure. So proper planning must be done like number of brochure to be required, target market, target budget and many more aspect need to be considered by LCB tour operator.
AC 1.2 Assessing the suitability of alternatives to a traditional brochure for different types of tour operator.
Traditional brochure are use to market and to advertise a company which helps in establishing the identity of business. Basically it has many disadvantage which the Lcb tour operators and premier tour operator must overcomes so as to render precise information to the customers. Various types sustainability of alternatives to a traditional brochure for different types of tour operators are explained below(neubauer and wood 2014.):
E-brochure: It is referred to as electronic brochure which is used to render information to the large number of customer via internet as it is regarded as online reports which specifies about all the information related to services the company will render. In addition to this it is used by LCB tor operator in order to acknowledge more number of customers from outside regarding the facilities and services they rendered.
Android/iPad Application: This is a software application which is run-ned digitally. This types of software are specifically designed for mobile phones. As people in modern era are mostly, connected with mobile phones.(Tariq, 2017) So Lcb tour operators uses this technology too in order to advertise and create awareness about the services and facilities they will render like sky scanner is one of the technology used by Samsung users.
Social media: in order to familiarize the facilities and services to the large number of customers, this technology has proven to be the best way that the premier holiday tour operators can use. Like face book, Instagram are the kind of social media application.
All over it can be concluded that all the above mention alternatives to traditional brochure are relevant enough in order to make people aware about the kinds of services Lcb operator renders. In addition to this it is also beneficial in a way as all this application and technology helps to get the feedback on the spot without much delay, which is best for the company, as the company does not have to make much investment in order to get feedback from clients.
AC 1.3 Evaluation of the suitability of different methods of distribution used to sell a holiday for different types of tour operator
In order to maintain sustainability in the business activities it is necessary for the Lcb tour operators to maintain and identify various tour operator. There are various types of methods and tactics which are used by the Lcb and premier tour operator in order to sell out the packages services they render, like through direct distribution, two level distribution etc. Suitability of various method are explained below(Nkwanyana 2017):
Direct distribution: It is channel and method used by the Lcb and premier tour operators in order to create awareness about the services they render to their client's. In this channel there is no middleman requires, there take place direct distribution between the supplier and the customers.
Social media network websites: In this method sale of services and facilities of Lcb tour operator are carried out with different social media network like Facebook, Instagram as this are mostly mostly used by large number of customers.
Government websites: In order to sell and distribute holiday packages this method is very much useful for premiers tour operators. It is the best method as government have their stakes. In addition to this people also free secure when they carry out their transaction process through governmental sites. It helps in creating a vie point among the client;s that it is the true fact not the fraud one's.
All over it can be concluded that perfect and accurate evaluation of suitability about the above methods of distribution must be done in order to attract more customers to take their holiday packages and to enjoy it.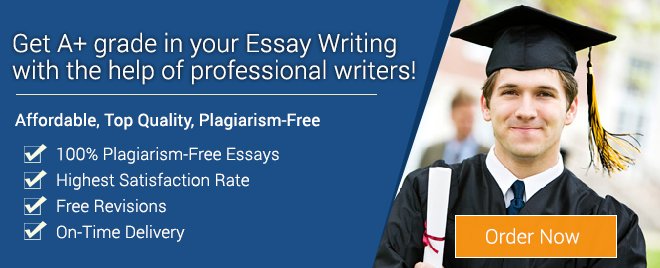 TASK 2
AC 2.1 Evaluate the strategic decisions made by different types of tour operator
Strategic decision refers to those decision which is concerned with the whole environment under which the firm operates its activities. It mainly involves decision like to organize mission, vision, goals and objectives. Some strategic decision made by Lcb tour operator are mentioned below(Pavia, N. 2015):
Pricing strategy: This is the most important strategy which the Lcb tour operators by rendering affordable and reasonable prices for the services it provide. Whereas premier holiday tour operator used the penetration pricing staretegy. Thus, this helps in attracting more number of customers towards them in order to get service as a result it helps in increasing the productivity level of an organization.
Surcharge policy: It refer to the policy of charging a fee or tax which is added to the products and services.(Shukla and Ansari 2013) In order to avoid issues like extra pay, hidden cost, it is important for Lcb company and premier tour operator to render and communicate all the information regarding surcharge to the clients. Thus it will help in increasing the profitability ration and the value of the company.
Image branding and Positioning: In order to develop positive image and position of the company in the mind-set of the client's it is very essential that for the LCB tour operator and Premier tour operator to communicate all the relevant information which they think that the customers should know of it. Thus, it will help the LCB tour operator to build up their own brand image and position in the market.
Thus, overall it can be concluded that it is necessary for the LCB tour operator and Premier tour operator to make and evaluate the strategic decisions like pricing strategy, surcharge policy, choice of products in relation to customers portfolio and about the distribution decision. Thus it will helps in generating maximum profit for an organization.
Searching for Someone to Do My Assignment for me, we have writers who will write assignments for you at affordable prices.
AC 2.2 Comparison of the tactical decisions (two examples) that could be taken by a selected tour operator in different situations.
Many business firm carry out their operational activities by developing and executing their decision by adopting different tactics and strategies. This help the Lcb company to enhance profit margin ratio. Tactical decision which could be taken by LCB tour operator indifferent situation are mentioned below(Prarthana, 2017):
Tactical marketing: It refers to such decision which are related with different activities which are being carried out by marketing department. Decisions like how to promote the product in the market, which medium of channel needs to be considered in order to create awareness and many more aspects. For example like Lcb tour operator must make an analysis regarding which place they should market the product like during summer season they should adopt the marketing strategy to render services in hilly areas which will helps in attrcating more number to tourist to get their services.
Tactical pricing: It is an important decision which need to be taken by Lcb tour operator by taking into consideration customers affordability to pay. In addition to this Lcb also need to consider the pricing strategy adopted by its competitors so as to take up their own decision in order to set price for products and services. For example Lcb company should make an analysis regarding the change taking-place in the taste and preference pattern of the customers regarding in context to the price so that according pricing strategy can be made.
Thus, overall it can be concluded that in order to archive maximum growth rate-in the market place and to give stiff competition in the market it is very much necessary for LCB tour operator to take correct decision on specific time period.
CONCLUSION
From the above report it can be concluded that it is very much essential for the tourism industry to take into consideration modern and advance technology in order to run business smoothly without any hurdle. In addition to this it is important for the company to select and implement the best medium of brochure in order to attract more number of customers to take their services. Moreover affordable prices must be set by the company so that customer can pay it off to get the facilities and services. Lastly, it can be concluded that tactic and strategic decision must be taken by the company in order to earn profit and to achieve competitive advantage in the market place.
For more details on tour operation management check more samples -
Strategy and Planning Management For LCB Tours
Tour Operations Management LCB
Different Approaches To The Tourism Development And Planning