Organization Selected :
LCB Tours
Question :
This assessment will cover further questions which are like -
Evaluate the decision making and planning for selected brochure.
Evaluate the effective strategies and tour operator's situations.
Give the alternatives for the traditional brochure.
Answer :
INTRODUCTION
Tourism consists of the activities in relation with travelling from one place to another and staying at such places which do not belong to the usual environment of individuals (Yan and Ho, 2017). It can be done for leisure, business or any other purpose. The present report is based upon LCB Tours which is a famous tour operator company that takes the assistance of aggressive marketing and advertising strategies to gain competitive edge in market. These strategies are adopted by entity to promote its tour and holiday packages. Also, this report contains the recent trends and developments that can be noticed in tour operations management and its impact on business entities belonging to the industry. Besides that, it also includes the stages and timescales for developing holiday package plans of company. Apart from this, the evaluation of strategic and tactical decisions which need to be considered by tour operators have been discussed.
TASK 1
AC 1.1 Evaluate the planning decisions taken for the design of a selected brochure
A brochure is a template creatively and captivatingly designed by tour operators to gain the attention of customers towards their holiday and tour packages (Shyju and Lama, 2015). It is a strategic technique used by business entities to influence people to buy their packages. Brochures contain necessary information regarding the tour and helps the enterprise in creating corporate image in market (KhairatP0F and Maher, 2012). Access UK Holidays and Perillo Tours are two popular tour operators located in UK who makes use of brochures to increase their sales. The planning decisions taken by both the companies while creating the brochure include:
Design: Access UK Holidays design a 3D brochure which is eye catchy and captivating to the customers along with providing the required information in the form fo visuals. On the other hand, Perillo Tours develop a brochure which is 2D but communicate very vital information required by the customer while making decision for selecting a tour package.
Cost: After taking into account the expenses of printing, paper, publishing and distribution, both the companies decide the cost of package (Dhiman, 2012). While Access UK Holidays spend a huge sum on designing and development of attractive brochures, Perillo Tours incurr less on publishing of brochures and more on distribution.
Format: Access UK Holidays create a brochure that is almost perfect in every sphere like color combination, font, size etc. Perillo Tours design a brochure that is less captivating yet informative.
Target market and budget: While Perillo Tours engage in large scale distribution of offline and also provide online brochures, Access UK Holidays aim at targeting the customers by aid of e-brochures.
LCB Tours should opt for designing a brochure like Access UK Holiday as their brochure is captivating and at the same time provide information in the form of visuals. This influences the customers to purchase their holiday pacakges, thus LCB Tours can gain advantage by adopting this.
AC 1.2 Suitability of alternatives to a traditional brochure
With latest trends in technology and innovation, traditional methods are no more significant in increasing sales for company. Various new marketing strategies are now being widely used by tour operators like LCB Tours. These are selling via internet, call centres and other intermediaries (Filby, Stockin and Scarpaci, 2015). Also, entities have the option of reaching the audience by aid of email marketing. Taking services from advertising agencies is yet another alternative available for tour operators. By equipping social media tools in business, company can get feedbacks and build networking with customers. Thus, these methods help in increasing revenue generation for company.
AC 1.3 Suitability of different methods of distribution used to sell a holiday for different types of tour operator
The different types of distribution methods used by tour operators along with their suitability for various tour operators within the industry is as follows:-
Direct Distribution: It is a method where tour operators directly come in contact with customers so as to influence them for generating sales of holiday packages. This method of distribution is most suitable for domestic tour operators as they target domestic customers, so directly networking with them will aid in generating revenue for company.
Online travel agencies: This method involves the use of third parties or intermediaries for generating sales by gaining advantage of the already set customer base and networking of these agencies (Holland and Leslie, 2017). This method is suitable for specific tour operators like LCB Tours as they provide services in selected locations.
Visitor information centre: It is a method where businesses develop an information centre which the customers can visit for collecting data regarding tour packages of company. This is most appropriate for inbound tour operators as they provide services to customers belonging to locations beyond the domestic territory.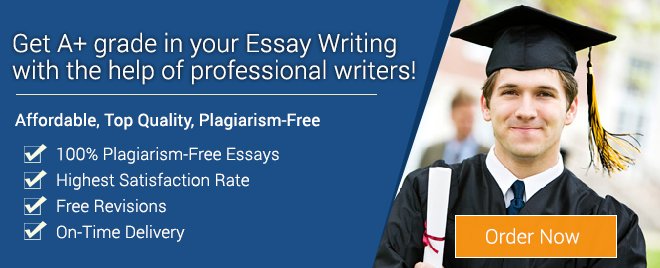 TASK 2
AC 2.1 Evaluation of the strategic decisions made by different types of tour operators
Strategic decision-making is concerned with the ability of making decisions that are aligned with organisational goals (Chand and Dahiya, 2014). It is essential for tour operators to keep an update about the latest developments taking place in industry and adapting themselves accordingly. Following are some of the strategic decisions made by operators like LCB Tours:-
Pricing strategies: This is concerned with ascertainment of cost of holiday package, keeping in consideration the cost incurred in designing and implementing the tour. Also, tour operators have to decide whether or not to offer discounts or rebates to customers.
Surcharge policy: It is a pricing strategy adopted by tour operators wherein the cost of holiday packages are increased at the time of peak seasons in industry (Chand and Katou, 2012).
Image positioning or Branding: This is in relation to the brand image and position of company so as to influence the customers to make a purchase of tour plan.
Product choice: Tour operators are required to choose a suitable package for customers that best serve their needs.
Distribution channel: Selection of an effective distribution channel is yet another important pre-requiste for increasing revenue generation which is done keeping in mind the target customers. Tour operators can either opt direct selling or indirect selling wherein intermediaries are involved for making sales.
AC 2.2 Comparison of the tactical decisions in various situations
Every tour operator functioning in an economy needs to take certain decisions for the successful execution of a holiday package. Tactical decisions are the decisions concerned with implementation of strategies in relation to tour (Cetin and Yarcan, 2017). Following are the tactical decisions that are considered by LCB Tours:-
Tactical responses: Tour operators are required to take decisions in accordance with the changes that take place within internal and external environment of business (Buckley, 2014). Tour coordinator of LCB Tours also realise the significance of these and thus develop strategies that remain aligned with the current scenario of industry.
Tactical pricing: Changes in price of holiday package owing to economic changes or changes in pricing policy of competitors is yet another important tactical decision. In relation to LCB Tours, it has adopted makes Surcharge pricing policy to gain a competitive edge in industry.
Tactical marketing: Tactical marketing refers to the advertising strategies undertaken by company. LCB Tours has adopted methods like online marketing, brochures, booking via internet, social media tools etc.
CONCLUSION
From the above report, it can be concluded that there are various types of tour operators who adopt diverse strategical policies. Also, it can be analysed that there have been various development in tourism industry over years. Along with that, this report ascertains the stages involved in the process of creation of tour package. Besides that, planning decisions taken while creating a brochure are ascertained and analysed. Furthermore, it can be observed that a number of tactical decisions are taken by tour operators in relation to the scenarios that may arise in tourism industry.
You may also check samples on LCB Tours -
Current and Future Trends of LCB Tour
Development and Planning of Holiday Packages in LCB
Strategy and Planning Management For LCB Tours