Introduction to Health and Social care
Partnership is all about developing a mutually beneficial relationship that helps to improve the quality and experiences in health and social care sector. This also includes a relationship that exists between the healthcare organizations and the individuals with long term conditions, cares and service provisions (Iles and Smith, 2006). An effective partnership also helps in generating better results and a good quality of care and support to the people who actually needs it. In this research report, an investigation and evaluation will be carried out that will help in getting to know different opportunities and social integration facilities that are available to the in
LO 1 Partnership Philosophies and Relationships in Health and Social Care Services
1.1 Professionals in health and social care have a critical role to play in developing a much required relationships among the employees and other healthcare service providers. While working in the partnership in such organizations, there are different philosophies the individual come across such as humanity, equality, empowerment, respect, trust and all other similar attributes (Hornby, 2005). Coming on to the philosophy of empowerment, it can be described as a process that helps in maximizing the control over different actions as well as the decisions that are undertaken in health and social care context. It also helps in laying down the foundation of adequate and strong relationships between different business clients. They have now become highly acceptable within the social work practices and have also received certain legislative policies that tend to become the foundation stone among all the service providers (Dickinson and Glasby, 2009).
Unlike the same, philosophy of independence is all about the ability of the health and social care service providers to make the decisions that have a great impact on the life of the individuals and also control others (Stretch, 2012). Other factor that works in this segment is of power which means every individual must be given power and authority to take decisions in case of emergencies hence ultimately it can be said that there is a great need to develop ad practice adequate philosophies so as to create a healthy partnership for attaining the common goals and business objectives (Walsh, 2010).
1.2 There is a great need to maintain a feeling of empathy and care for the people who are coming to the healthcare organization which ultimately helps in recovering from their illness and physical or mental problems very quickly. There are different kinds of people that come to care home and expect a better and amicable behavior of the staff working. Like for instance, young or old age people with mental disability require deep care and understanding of their conditions so that they can also live a healthy life (Johnson and Souza, 2008). The care workers in case of such people have to understand their needs and behavior so that they can also develop a healthy relation with them. In case of people with physical disability, healthcare organizations should take care of the fact that all the equipments and tools that are required by them on daily basis are provided so that they do face any trouble in their daily duties (Birne and et.al, 2009). The health and social workers should become volunteers to each and every service users and distribute their duties evenly so that better care can be provided to the needy and they can also identify the person who comes daily for their support so that they feel comfortable with them (Ansari, 2009).
There are also many private and independent organizations and charitable trusts who are working for the people with all forms of mental and physical illness and provide them with every aid and treatment that is required with free of cost or with minimal charges. So service users who cannot afford expenses of healthcare can go to these places and can ensure a better livelihood (Deo, 2007). While working in partnership within the business corporation also does help the service providers in assessing the needs and also to eradicate all forms of barriers that tend to affect work processes. This might also include reviewing as well as enhancing the systems so that different disciplinary teams that can also be set up (Liddell, 2005).
LO 2 Ways to Promote Positive Partnership Working with Users of Services, Professionals and Organizations in HSC Services
2.1 The different partnership models in health and social care tend to speak about the order which is ahead of single levels and also result in some form of disagreement between two entities that are working together. There are also many important models in HSC (Health and Social Care) such as unified, coalition, hybrid, coordination, etc. The unified model in this context states that there are different principles that are in association with leadership management attributes and also involves service delivery through different agencies (Towill, 2009). The health and social care organizations can also use this approach with different financial systems so that necessary care can be provided to the service users. The coordinate model helps in looking at different units that are liable for business function and their incorporation within the company (Farnsworth, 2012). In HSC, coalition model is the one that occurs in most of its business functions so that the goals of the business can be attained and also enables the business process undertakings efficiently. This model also assists in enterprising range of elements that are important for business operations within the set rules and regulations (Petch, 2012).

In health and social care in UK, is basically based on humanistic theory which lay emphasis on attaining the individual needs and designs of the care services so as to protect the rights and dignity of the individuals (Iles and Smith, 2006). Other than this, HSC also gives in values on the significance of efficient communication with the business clients and also helps in developing a professional business environment that is further directed by the adequate changes in the policies. Humanistic theory is also accountable for the management of certain person centered models of care that are being practiced in UK and also gave efforts for directing all the recent policy reforms (Samuel, 2011).
In the same way, social learning theory also emphasizes on healthcare practices as they tend to bring a great significance on the learning and modeling in terms of the management plans and also helps in providing best possible care and treatments to the individuals by offering adequate services (Hornby, 2005). In this context, hybrid theory is the one that states all the information about the company which also in return helps in giving attention towards the different ranges of business models that are helpful in attaining the prominent services (Dickinson and Glasby, 2009). In HSC, there is a great need to pay attention on different aspects that can be in relation to the business models that can be implemented. There are also certain shared decision making models that need to be implemented in every healthcare organization because it will help in lowering down the health issues and will also enable better decision making (Stretch, 2012).
2.2 The legislative factors that can be implemented in healthcare organization states about the laws that have been formed by the governing bodies. This will help in empowering and establishing different legislative body endorsement. If looked on the other hand, there are also different corporate policies that are also agreed upon the intent which precisely frames the entire organizational approach which is respected within the given business condition (Walsh, 2010). Thus it states about the principles and plans that helps in giving a particular direction and is then undertaken in a sequential form so that the corporate policies can then be implemented in a series of different activities so as to attain certain business objectives in a consistent manner (Johnson and Souza, 2008).
There are also many partnership approaches that can be used which has a great impact on health and social care because it reflects the different safeguarding issues in different forms such as discrimination on the basis of any physical or mental disability, harassment, ill treatment in healthcare organization, etc (Birne and et.al, 2009). Although, the Care Standard Act of 2000 has been designed in a format that is required for the better management of residential care homes and social and health care institutions but still there are many loopholes that needs to be curbed. Most of the health and social care organizations has applied Disability Discrimination Act of 2005 in their work practices as enforced by UK law and has now also become mandatory for all the organizations (Ansari, 2009). This also lays emphasis on all the unlawful activities that are undertaken against disabled people with care of the different provisions of services and HSC products. In the recent development of healthcare facilities, attention has been given on enhancing the different legislative policies with regards to the deployment, health and social care is undergoing (Deo, 2007).
2.3 In past many years, health and social care organizations have been experiencing the common issues that are continuously hindering the smooth flow of the routine business operations. The major attribute that is of working in collaboration can be termed as respect, mutual trust, team work, problem resolving, etc and all other different kinds of barriers (Liddell, 2005). With reference to health and social care services, collaboration is the act that tends to inform people about other companies for certain specific reasons and also undertake the work on mutual terms.
Different corporate practices and policies in health and social care can affect the work in partnership in a significant manner. Along with it, different corporate policies and practices can also be framed out in a charitable manner along with it; private agencies can also be brought in (Towill, 2009). In HSC, different policies have been undertaken to fix the company's goals. It also helps in managing different tasks and also the conflicts that might arise in this case (Farnsworth, 2012).
Most of the outcomes are being diminished and also the range of policies within the administrative set up needs to be altered and changed so that the entire work process can be attained in the easiest ways from the one that operates within the varied range of activities within the corporate boundaries (Petch, 2012). Generally in health and social care partnership companies, they have to manage the business policies and procedures so that different plans can be managed. These partnerships organizations work in speedy manner so that using the same, organizations can operate in an effective manner and all the business outcomes can be attained (Iles and Smith, 2006). By the time when the government and administrative bodies started implementing the legislative policies which gives importance to the collaborative working and laws such as health, social care and education, the inter relatedness of the firms is observed to be needed for the management to function in an effective manner (Samuel, 2011).
LO 3 Outcomes of Partnership Working for Users of Services, Professionals and Organizations in HSC Services
3.1 There are different outcomes that can be attained by creating a sound partnership between the professionals, service users and other related organizations. The benefits of these outcomes are not only limited to the service users rather are also shared by the service providers and other healthcare professionals (Hornby, 2005). The benefits of the same to different people can be classified as follows:
Service users: They get benefited from the partnership as they get all the information that is required for HSC. All the industry professionals those are working need to cooperate more accurately to make the services available to people in effective manner. This will help in improving the health and the knowledge of the people regarding the facilities that are available in health and social care sector (Dickinson and Glasby, 2009). The users of the services can also suggest the availability of all such facilities and the allowances to other patients as well as the users which will in return help in promoting the well being of service users.
Healthcare professionals: These people along with the patients will get benefited by working in alliance with each other. This will also help in knowledge sharing as well as come up with the solutions to different problems that are prevailing in their regions (Stretch, 2012).
Health and social care homes: These institutes can get benefits from the outcomes of partnership by experiencing the sound availability of different resources like human, financial, material, etc (Walsh, 2010). Thus the organization can also address the issues swiftly and also gain a considerable brand image in the industry.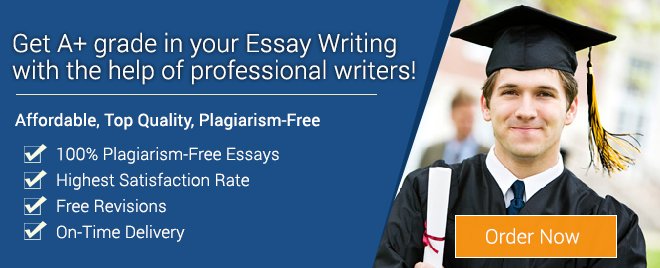 3.2 The potential barriers to working in partnership can be as follows:
The resources that are available to the people in this sector are very limited and there is also lack of proper facilities for communication that tend to become the major barrier.The cases towards health and social care are many in number in UK especially with the higher age group people which make it quite difficult for the firm to provide balanced facilities to everyone and also to carry out the management of the same in effective manner (Johnson and Souza, 2008).There is also lack of appropriate facilities and services at local level and when the services are not available then it gets too difficult to find business partners and start this partnership initiative (Birne and et.al, 2009).
The service providers, users and other business related professionals are not able to give enough time to their business activity which causes problems in their networking and communication and also lacks the chances to meet the distant objectives in an effective manner (Ansari, 2009).There are different families and relatives of service users who do not have trust on the healthcare workers and continue to make interruptions because of which service providers find it difficult to provide better services to the needy (Deo, 2007).
The training and other development activities for the care workers are not given due importance because of which they lack basic competencies and attitudes that are required in healthcare. Thus the people fail to streamline between goals and objectives (Liddell, 2005).
3.3 There are different strategies that can be used in healthcare organization to work effectively in partnership in healthcare settings. The strategies like standardization of operations help in setting up the service standards so that the business objectives can be attained within stipulated time frames (Towill, 2009). Communication also plays a vital role in improving the work distribution, allocation of authority and responsibility and also helps in undertaking the mutual decisions about all the problems that are faced by the healthcare organizations. Similarly, decision making in partnerships also helps the partners to have authorities and responsibilities which helps in the proper functioning in near future (Farnsworth, 2012).
CONCLUSION
Thus it can be attributed by saying that there are many positive and negative results that come up with the collaborative working within the health care organizations. So the professionals and service providers should also develop adequate skills competencies so as to manage the entire work in more effective manner (Petch, 2012).
REFERENCES
Ansari, W., 2009. Joint working for health and social outcomes: the partnership-leadership mantra. International Journal of Leadership in Public Services. 5(1). pp.29 – 36.
Deo, R., 2007. Supporting Change: Implementing New Ways of Working in East Lancashire. Mental Health Review Journal. 12(3). pp.10 – 14.
Farnsworth, A., 2012. Unintended consequences? The impact of NHS reforms upon Torbay Care Trust. Journal of Integrated Care. 20(3). pp.146 – 151.
Liddell, M., 2005. Childhood abuse, limited intervention and homelessness: Pathways to the mental health and justice systems. International Journal of Prisoner Health, 1(/3/4), pp.263 – 275.
Petch, A., 2012. Tectonic plates: aligning evidence, policy and practice in health and social care integration. Journal of Integrated . 20(2). pp.77 – 88.
Towill, R. D., 2009. Enabling effective change in healthcare delivery systems: Did Gerry Robinson teach us anything new? Leadership in Health Services.22(2).pp.176 – 188.
Read More About Related Sample :