Students Handbook to Writing a Perfect Supply Chain Management Assignment
22 Jan 2020
1995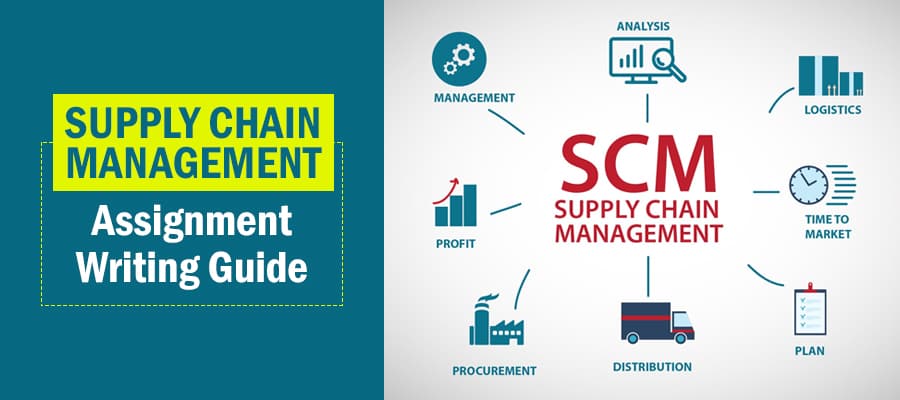 One more day passed, and you sit idle in front of a blinking cursor on a blank page.
This is a common scenario of students pursuing management courses when they need to write an assignment on supply chain management.
This is an exciting topic, yet when it comes to penning it down on paper, students face some difficulties. It can be because of the lack of information they have on this subject.
Thus, 70-80% of management students prefer seeking supply chain management assignment help from experts.
Now, based on the survey, experts of Assignment Prime have conducted on the students who seek assignment help, we came to know some shocking results. Here are they:
A. Most of the students do not have enough knowledge of the topic
B. They lack a flair for writing
C. Many struggles with researching skills
Putting all these topics together, our experts have observed that poor knowledge is the topmost reason students fail. So, this blog has all the necessary information about supply chain management that a student should know before writing an assignment on it.
You Can Read This: Top 5 Amazing Topics for Risk Management Assignment
What is Supply Chain Management?
The supply chain is a collection or network between the supplier and consumer. It acts as a link between all the processes inside a company. Right from the collection of raw materials to the delivery of the final product, every step of this process is linked through this chain.
Supply chain management is nothing but the administration of this chain. It includes keenly looking into the whole process and maintaining that everything goes well as per the requirement. It involves collecting raw materials, storing them in the inventory, the manufacturing process, finishing of the goods, and finally the delivery.
Now, let us look into the different decision phases- the role players of any supply chain.
What Are the Different Decision Phases of Supply Chain?
There are three main phases of decision making in any supply chain, which are mentioned below:
Supply chain strategy - These are the long term decisions taken by senior management.
Supply chain planning - These are made with the involvement of all the members of the company and is best implemented for short time goals.
Supply chain operation - These are the instant decisions that are made in a span of days, hours, or sometimes minute with the agreement of all the members in that particular department.
You can choose this topic, and explain these 3 phases in detail with appropriate examples and impress your professor in no time. Now, let's take a sneak-peek into the supply chain process.
Students Also Like: 4 Effective Time Management Tips for College-Going Students
What is the Supply Chain Process?
There is this 5-step process of a supply chain that every company follows.
a) Plan - This is the first stage where we work on designing the strategy that can meet customer requirements, satisfy their needs, and facilitate in delivering the best services.
b) Develop - This is the second phase, where the primary motive is to get things arranged according to the plan. It includes selecting a reliable supplier of raw materials, analyzing and choosing the best delivery options, confirming payment modes, etc.
c) Make - This is the third stage where the actual making takes place. It includes designing, producing, testing, finalizing, and packaging processes and time schedules.
d) Deliver - This is the delivery stage where the already produced product is finally delivered to the customer. It includes successfully transporting the product from the manufacturer to the customer.
e) Return - This is the last phase where one deals with the returning process of a defect, damage, or canceled products back to the manufacturer.
These are the 5 main stages of the supply chain process. You can consider any particular company and prepare a case study on it based on this supply chain management for your assignment work. This will be an interesting task and can also get you the best grades.
Apart from this, there are also two main views of this supply chain process that can be an interesting topic for your document. Yes, let us take a brief look into it now.
Read More Learn More: What Should You Consider for MBA Assignment?
What Are the Two Different Process Views of a Supply Chain?
Any organization has two different supply chain process views which are as described below:
1. Cycle view
As the name denotes, this is a cyclic view of the whole process. Here, the transition between each stage is known as a cycle.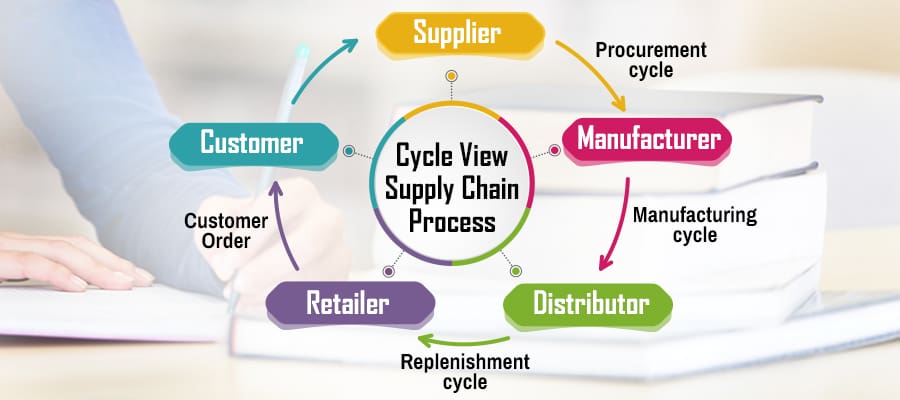 2. Push/pull view
In a push supply chain strategy, suppliers predict future sales and manufacture products accordingly. The best example for this is producing winter clothing around the end of summer, predicting customers will need them soon as the winter is coming.
In the pull supply chain strategy, suppliers make products once they get an order for the same from the customer end. Customized gifts are the basic and best example of this. They make a product only after the order is placed.
Now, let us take a look at other interesting topics of the supply chain that you can take reference from, for your assignment writing. These topics are suggested by our experts who provide the best management assignment help. So, do not miss them.
Interesting Blog: 5 Things Every College Student Should Do Before Graduating
What Are Some Other Interesting Topics in Supply Chain Management?
Want to write on a topic varying from the ones discussed previously? Here we have a few suggestions for you. Read them and choose one according to your interest.
1. List down and explain different types of flows in supply chain management.
2. Give a detailed note on various flow components of the supply chain.
3. Differentiate between the quantitative and qualitative measures of performance in a supply chain.
4. Explain different strategies of a supply chain management cycle.
5. Discuss inventory management, pricing, and make vs buy in supply chain management.
These are the top 5 interesting topics for writing your assignment. If by any chance, you get stuck or need any assistance, our writers have been providing the best supply management assignment help to students across the globe. So, reach out to us and get a perfectly documented flawless work delivered directly to your mail.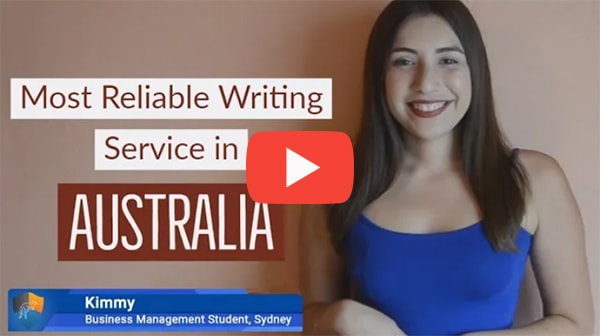 FREE Tools
To Make Your Work Original
FREE Features
Topic Creation

Outline

Unlimited Revisions

Editing/Proofreading

Formatting

Bibliography
Get all these features for
USD 84.3FREE