ABSTRACT
This research paper explores various factors and consequences of increasing road accidents in Saudi Arabia. Data is collected through secondary research from WHO, police reports and Ministry of Health hospitals. Qualitative techniques have been used to evaluate the data. The results obtained explained the major causes of road accidents and increasing frequency in the last three decades. The data from hospitals and police reports identifies the major factors that are responsible for the road accidents. Significant gaps in the type and amount of resources that are required to control the traffic situation were also found. Overall findings also suggest that majority of accidents takes place due to driver's lack of knowledge and violation of traffic rules. It is recommended to the ministry to improve traffic rules and also the techniques of data collecti
INTRODUCTION
Saudi Arabia has experienced enormous growth and development after the boom in its oil industry since 1970's. This has marked considerable increase in motorization rate due to rapid construction and expansion in the country. The registered vehicles increased 40 times from 144,750 in 1971 to 5,860,550 in 1994. The growth is the resultant outcome of expansion in road network. The pavement length also increases fivefold from 8400 kms in 1970 to 43000 kms in 1994. This remarkable growth and the increased road network have caused serious problems for the nation and it is the continuous and high increase in road accidents. The number of road accidents, injuries and fatalities has increased on per day basis (Joffe-Walt, 2010).
According to WHO report, the number of injuries and death as a result of the increasing road accidents are growing globally and raising public health issue. Data states that number of road accidents increased to 1.20 million on yearly basis. Most importantly, 80% of these deaths are in Middle East nations (Khan, 2013). Data from Health Ministry of Saudi Arabia reveals that most common cause of death in the country is road accidents. The statistics also show that rate of accident in Saudi Arabia is highest than nations like South Korea, Singapore, Thailand, North America and Japan.
The number of road accidents has raised alarm to study the problem and to find out the solutions. The study is designed to identity the causes and types of accidents thereafter, affects and recommend the solutions to control and reduce it.
Research aims and objectives
Aims: To assess the effects and consequences of road traffic accident among youth in Saudi Arabia
Objectives:
To analyse the causes of increasing road accidents in Saudi Arabia.
To evaluate the after affects of accidents in Saudi Arabia.
To recommend ways to reduce the accidents.
RESEARCH QUESTIONS
What are the causes of increasing road accidents in Saudi Arabia?
What are the various after affects of accidents in Saudi Arabia?
What are ways which can be used to reduce accidents?
SIGNIFICANCE OF THE STUDY
The significance of research work lies in the data collection and analysis that goes to the root cause of problem i.e. common reason behind increasing number of accidents. It will identify the variables related to the driver and features of accident. It is important to understand the problem factors before finding the accurate solutions. The majority of people with road accidents were affected by severe injuries that are sometimes incurable. Thus, purpose of the study is to recommend ways to reduce the fatalities and patients that have been affected by the road accidents.
LITERATURE REVIEW
According to statistics gathered from the Ministry of Health in Saudi Arabia, the major cause of death in the nation is due to road accidents. The severity index of Saudi Arabia is much higher with 11.3 as compared with only 1.2 in Japan and 4.6 for UAE (Al Ahmed and et. al., 2004).
Causes of Accidents
The three main causes of accidents are categorized into human factor, vehicle and road.
Human Factors
According to research by Abu-Emah (2011), majority of accidents happen due to negligence of drivers. It was found that over 50% of accidents are caused due to speed beyond the safety levels and overtaking of vehicles.
Also, found that due to sleepiness, the driver's loss control over the vehicle and met with an accident (Memish, Venkatesh and Ahmed, 2003).
Another study by Al-Saif (2012) reveals other contributing factors as less entertainment sources available for young people and children. According to author, there are no such outlets for young people that allow themselves to enjoy.
Moreover, there is lack of necessary education in schools about the driving and traffic rules.
McCartt (2003) also argues that high intake of drug is also a reason for road accidents.
A perception of show off for income and wealth of the people enables them to have luxuries.
Also, notable factor which is a source of modern communication is use of mobile while driving. According to Turker (2006) a considerable percentage of drivers were found to be talking over the phone while driving at a high speed. Thus, it increases the possibility of accidents.
Vehicle
Larger lorry and SUV's also accounts for increased number of accidents. The recorded lorry accidents in 2009 were 738 which cause l107 loss of lives (Almalki, FitzGerald and Clark, 2011).
Road
The city and urban area expansion led to the development of road networks. The infrastructure development in the country was at its peak during the last four decades which demands supporting transport system.
Increased number of expatriate for the purpose of employment and business in the nation. These people cannot be assumed to have proper knowledge of traffic rules and driving conditions of the nation (Al-Ghamdi and AlGadhi, 2004).
According to Directorate General of Traffic, 2010, the patients admitted in the Spinal Cord Unit at Riyadh Hospital reveal that around 79% of them were victims of road accidents. This data when compared with road accidents in USA and UK reveals shocking results. The patient reported with spinal injuries was 47% in USA and 35% in UK (Bener and et. al., 2003).
Consequences of Accidents
The road accidents have some very severe consequences in medical, social and economic terms. According to Ministry of Health, there were approximate 9000 beds occupied by the patients of road accidents. This number arises after taking into consideration the emergency treatment provided to patient at the location. Many patients were affected by disabilities that required long term and sometimes permanent treatment for life long (Bener, 2005).
According to WHO [World Health Organization], 2014, severe medical issues identified as the consequences of road accidents are mental and psychosocial problems and disabilities. This is raising alarm bells because lives of young age people were completely affected by a small negligence. The permanent disabilities put a stop to have them enjoy the rest of life. The medial cost of injuries and illnesses are borne by the patients. The thing to note here is that many drivers belong to other nationalities and are poor. This is again an increased cause of death because of the lack of treatment and unaffordable cost (Montazeri, 2004).
The social effects of road accidents arises in the form of social boycott and loneliness of patients with severe medical conditions. These patients are forced to live in care facilities and far from families. There are also injuries that are small but it affects the afterlife of the victims. Some facial injuries that caused permanent marks on body parts affect the married life. Also, some people are rejected for marriage if they had undergone some major operation due to road accidents (Ansari and et.al., 2000).
In terms of economic cost, the traffic accidents and injuries estimate 2% of Gross national product (GNP) in Saudi Arabia. This is additional burden on the government which can be reduced through efforts at local and national level.
METHODOLOGY
The research paper studies and reviews the statistical data of last four decades in relation with road accident in Saudi Arabia. It compares the increase in number and reasons of road accidents. The research framework that is provided here is followed in accordance with the purpose of study for data collection and analysis. Relevant data for the study is collected through secondary sources from research papers and government agencies. The researcher target accident information is collected and compiled from hospitals, police reports and government agencies about the road accidents and injuries that are caused due to it. The secondary sources are targeted because of the nature and purpose of study (Sekaran, 2006). The primary sources might not be relevant and more importantly, the data which is required represents the whole country. So, it is not possible to interview patients and family members of the accident victims. For the secondary sources, researcher also targets earlier work done by authors and reports of WHO to identify the underlying issues and increasing problems faced due to it. The online newspaper articles also contribute to certain part of information sources (Saunders, Lewis and Thornhill, 2007).
Data analysis is carried out through qualitative and quantitative techniques. Data collected is transferred to Microsoft excel spreadsheets and is present in tabular and graphical formats for better understanding.
Data Validity and Reliability
The reliability and validity of data is justified with the actual causes and consequences of road accidents through various online sites. The purpose here is to justify the consistency of result that are obtained (Pelissier, 2008).
Ethical Consideration
It is of utmost importance that the overall study is carried out in ethical manner and is free from any biased view. It must be assumed as the necessity of study to collect, analyse and present true outcomes to solve the purpose of study. Concerning the aim and objectives, if the study at any given point of time is affected by any outside factors that can impact its likely outcome, it will not generate meaningful results to solve the issue (Johnson and Christensen, 2010). Also, it is important that researcher must kept the entire data safely and do not disclose any information in unauthorised manner. The unethical practice does not only limit the true outcome but also affects the understanding and knowledge of researcher (Gulati, 2009).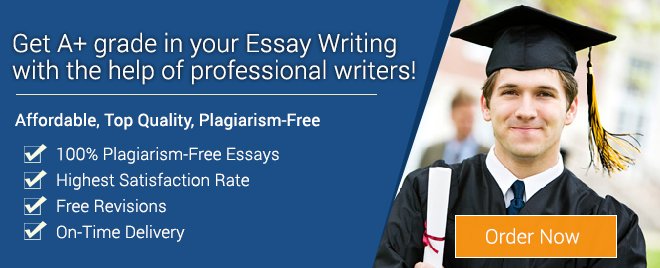 RESULTS AND DISCUSSIONS
The study shows that since 1971 to 1994, the percentage increase in number of fatalities and injuries have been reduced in comparison with number of registered vehicles. But the recent data from 2009 to 2012 shows that percentage increase in accidents on every day basis has increased by 22% in four years. This means that although fatalities and injuries have been reduced but the situation is not under control (Ansari and et. al., 2000). On global level the accident percentage and injuries are much higher in Saudi Arabia which suggests the country lies above the safety level. The study also shows the education status, license status and average age of drivers involves in road accidents. Around 22% were uneducated drivers, 17% found without valid license. Around 79% of drivers were below the age of 40 years (Bendak, 2005). The implications of road accidents are seen in severe injuries for victims. The mistake and negligence of one person results in loss of lives and injuries of others that is sometimes incurable and spoils the whole life of victim.
CONCLUSION AND RECOMMENDATIONS
On the basis of study conducted above and findings and discussions, the recommendations are outlined as below:
The size and after effects of underlying issues requires development and implementation of national strategy to face it (Montazeri, 2004).
The major causes as identified above such as violation of traffic rules in the form of over speed, overtaking and signal crossing must be addressed with strict traffic rules and penalties. If this can be controlled, the road accidents can be reduced by more than 60%. Punishments should be imposed on drivers and car owner (Bener, 2005)
Another important thing to be done is to increase the necessity of driving license for specific age groups. There must be different license applications and rules for commercial and big vehicles.
There must be compulsory use of seat belts for the passengers to reduce the possibilities of severe injuries (Bener and et.al., 2003).
More importantly, there should be an education campaign for the parents to avoid their children at driver's seat at small age and without license.
There should be road safety department which is established by government at local levels to supervise safety with compliance of driving and traffic rules (Al-Ghamdi and AlGadhi, 2004).
Unlicensed and illiterate drivers must be penalised if found driving and need to keep them off road until they receive education and understood the rules (Almalki, FitzGerald and Clark, 2011).
LIMITATIONS AND FUTURE RESEARCH
The researcher has faced some limitations of data collection of road accidents. There was limited data that is available about the study for last four decades. Additionally, there were changes in recording accidents during the 1970's and 1990's. It was found that majority of accidents were left unreported due to influential power of individuals and families in Saudi Arabia. Also, the recorded data fail to develop connection between severe injuries and diseases that are faced by victims in the later years of accidents. The hospital records were either unavailable or left unrecorded due to some or the other reason. This requires that in-depth research must be conducted to investigate into the accident severity and physical condition that was occurred after the accidents (Memish, Venkatesh and Ahmed, 2003).
REFERENCES
Abu-Emah, A., 2011. Indicators of traffic data and traffic information, King Abdul Aziz City for Science and Technology. National strategic plan for traffic safety. The current traffic situation.
Al, A. and et. al., 2004. The pattern of maxillofacial fractures in Sharjah, United Arab Emirates: a review of 230 cases. Oral Surgery, Oral Medicine, Oral Pathology, Oral Radiology, and Endodontology.
Al-Ghamdi, A. S. and AlGadhi, S. A., 2004. Warning signs as countermeasures to camel–vehicle collisions in Saudi Arabia. Accident Analysis & Prevention.
Al-Saif, A., 2012. Estimation of traffic accidents in the GCC countries and ways to address them in Saudi Arabia, The first forum for traffic safety. The Saudi Society for Traffic Safety. Dammam, Saudi Arabia.
Almalki, M., FitzGerald, G. and Clark, M., 2011. Health care system in Saudi Arabia: an overview.
Ansari, S. and et. al., 2000. Causes and effects of road traffic accidents in Saudi Arabia. Public Health.
Bendak, S., 2005. Seat belt utilization in Saudi Arabia and its impact on road accident injuries. Accident Analysis & Prevention.
Bener, A. and et. al., 2003. Strategy to improve road safety in developing countries. Saudi medical journal.
Bener, A., 2005. The neglected epidemic: road traffic accidents in a developing country, State of Qatar. International journal of injury control and safety promotion.
Directorate General of Traffic., 2010. Statistical Report for traffic accidents. Ministry of Interior, Saudi Arabia.
Gulati, P. M., 2009. Research Management: Fundamental and Applied Research. Global India Publications.
Johnson, B. and Christensen, L., 2010. Educational Research: Quantitative, Qualitative, and Mixed Approaches. UK: SAGE.
McCartt, T., Shabanova, I. and Leaf, A., 2003. Driving experience, crashes, and teenage beginning drivers. Accident Analysis & Prevention.
Memish, Z. A., Venkatesh, S. and Ahmed, Q. A., 2003. Travel epidemiology: the Saudi perspective. International journal of antimicrobial agents.
Montazeri, A., 2004. Road-traffic-related mortality in Iran: a descriptive study. Public health.
Pelissier, R., 2008. Business Research Made Easy. Juta & Co.
Ratrout. N and et.al., 2010. Safety in road transport between cities in Saudi Arabia, sponsored by King Abdullah City for Science and Technology, Saudi Arabia.
Saunders, M., Lewis, P. and Thornhill, A., 2007. Research Methods for Business Students, 4th edition. Prentice Hall.
Sekaran, U., 2006. Research Methods for Business: A Skill Building Approach. John Wiley & Sons.
Turker, O. and et. al., 2006. Cross-cultural differences in driving skills: A comparison of six countries. Accident Analysis and Prevention.