TASK 1
1.1 DEFINITION
Diversity
Diversity can be defined as an exploration of differences possessed by each other in terms of race, ethnicity, gender, religious and political beliefs, sexual orientation, socio-economic status and age (Eales, 2013). It is an understanding that every person is unique so as to recognize their differences.
Equality
Equality means providing equal treatment to people in a manner that is appropriate as per their needs (Rix and et.al., 2010). For any health and social care firm, it means making it more accountable of patients served by them followed by tackling the overall discrimination.
Inclusion
It is a state of being valued as well as protected by focusing on individual needs. It is also about ensuring that the right conditions are in place for every person so that he or she can attain full potential (What is Diversity & Inclusion, 2015).
Discrimination
It is the prejudicial treatment that is received by a person on the basis of their belonging to a particular group or category (Èzbilgin, 2009).
1.2 POTENTIAL EFFECTS OF DISCRIMINATION
Discrimination for a person may lead to creation of self-identity crisis, development of low self-esteem, disempowerment as well as marginalization. It can further lead to health consequences such as strain, anxiety or depression (Özcan, Özkara and KızıldaÄŸ, 2011). Stress can also lead to increase in overall heartbeats and generation of cold sweats that are followed by stomach pain which is associated with ulcers. There can be a further decrease in the overall self-confidence as well as esteem level (Firmansyah and Kleiner, 2009). There may also be situations when trust of a person on health care professionals may be knocked out badly thereby leading to illness or development of worse physical condition. Decimation may further led to a feeling stereotyping that can further discourage people from networking or being associated with a particular group (McMullen, 2010). Discrimination can father make an individual undertake alcohol or drugs. He may develop hatred towards others and thus start carrying out antisocial activities.
1.3 EXPLAINING THE IMPORTANCE OF INCLUSIVE PRACTICE IN PROMOTING EQUALITY AND SUPPORTING DIVERSITY
Inclusive practice plays a key role to promote EQUALITY AND SUPPORTING DIVERSITY within a health and social care firm. Inclusive practice is all about including people belonging to different backgrounds, races as well as ages (Effective practice: Inclusive Practice, 2015). As every individual is included with no judgement on case, creed, colour or sex hence it assists in promoting equality. This open approach in providing service to one and all breaks the barriers that may prevent participation. Moreover, the concept of inclusive practice considers all the vulnerable population like children, elderly people as well as diseases as individuals. It further helps to meet up a plan where there needs are met in an appropriate manner (Equality and inclusion, 2015).
TASK 2
2.1 KEY LEGISLATIONS AND CODES OF PRACTICE IN ADULT SOCIAL CARE SETTINGS
The UK government has formulated many legislation and codes of practice with respect to diversity, equality, inclusion and discrimination in adult social care settings. These are as follows:
Equality Act – Equality act protect the adults from being discriminate on the grounds of their disability. Under this act the disabled person cannot be prevented from using health and social care services and accounts their disability such as cancer or multiple sclerosis, HIV (Firmansyah and Kleiner, 2009).
Human Rights Act – This act provides right to adults that they should not be treated in an inhumane or morally degrading manner. They further have the right towards their family and private life. Individuals should not be deprived form library or freedom in an arbitrary way. They further have the right towards fair trial.
GSCC Code of Practice – The General Social Care Council of Practice is there to improve the overall quality of social care services so as to provide benefits to the service users through workforce regulation and by contributing in social work education (Èzbilgin, 2009). The code requires employers to adhere with the standards that are set out in the code so as to support the social care workers in taking appropriate actions when workers do not meet the expected standards of conduct.
2.2 EXPLAINING THE POSSIBLE CONSEQUENCES OF NOT ACTIVELY COMPLYING WITH LEGISLATION AND CODES OF PRACTICES RELATING TO DIVERSITY, EQUALITY, INCLUSION AND DISCRIMINATION IN ADULT SOCIAL CARE SETTINGS
It is essential for the health care services providers to follow various legislations and code of practices that are related to diversity, equality, inclusion and discrimination in adult social care settings. If these are not followed then the consequences will be disciplinary actions, dismissal, legal actions etc. that will be taken against the care workers or service providers. Along with this, there is a possibility of cancellation of licence of the care home (Eales, 2013). By breaking the laws and legislations, the health care organizations have to fill the fines and warrants. The reputation of care home may be vanished. It also creates a negative image in patients and in the minds of other service users (Maharaj, 2015).
2.3 DESCRIBING THE WAY IN WHICH OWN BELIEFS, CULTURE, VALUES AND PREFERENCES MAY AFFECT THE WORKING PRACTICE
Every person is having his own beliefs, culture, values and preferences. It affects the working practices of health care service provider at the workplace. Our belief is an important factor that defines our reactions and response on a particular situation. Being a professional, I must provide effective and quality social care services to the adults no matter whether I have agreed or disagree with the views and opinions of service uses. For example, if I follow my beliefs and values at the workplace and not understand the patient and co-worker's perception then it will lower down my performance. Along with this, I will come in the category of those people who breach the code of practices and legislations at the workplace (Rix and et.al., 2010). Therefore, it is very important to understand other's views, perceptions, culture and values. This will develop a strong bond between social care workers and service users.
2.4 DESCRIBING THE WAYS TO ENSURE THAT OWN INTERACTIONS WITH INDIVIDUALS RESPECT THEIR BELIEFS, CULTURE, VALUES AND PREFERENCES
The proper interaction with individual service users helps in determining their beliefs, culture, values and preferences. Being a professional in social care for providing services to adults, I must try to provide comfortable environment to the patients. For example, by organizing Christmas event in the care home, I can develop a friendly environment where I can encourage the adults to participate in the party. There is a possibility that some will try to stay in their rooms. In this type of situation, I have to make interactions with them and try to understand their reasons. It is important to me that I do not have to try to influence adults to visit the festival area by just imposing my views and perceptions on them. There may be chances that they belong to different culture or religions. So, I have to make sure that I have do not say anything or do not take any action which may considered as a disrespect for their religion. Therefore, by the right interaction with individuals, it is easy to give respect to their religion, values, preferences and culture.
2.5 COMPARING INCLUSIVE PRACTICE WITH THE PRACTICE WHICH EXCLUDES AN INDIVIDUAL
Practices which inclusive people
Practices which exclude people
Better and improved communication skills
Made some assumptions for the someone and keep it remain same during providing the services to the users
Assessment process which helps in determining the culture need on individual bases (Özcan, Özkara and KızıldaÄŸ, 2011)
Follow same beliefs and culture at the workplace that does not help in determining the needs of diversified people
Using person centric approach
Directly making different types of discrimination comments on the group of service users or on individual basis (McMullen, 2010)
Understand the perceptions, values and beliefs of person on individual manner
Follow own perceptions and beliefs at the workplace which impact the quality of services
Inform the rights and choices of service users to develop a mutual relationship
Not considered the equality and diversity code of conducts at the workplace (What is Diversity & Inclusion. 2015)
Taking reviews to improve the quality of adult social care services
TASK 3
3.1. DESCRIBING THE WAY TO CHALLENGE DISCRIMINATION IN A WAY THAT PROMOTES CHANGE
Discrimination is a treatment or a consideration in which the individual or group of people have considered less of more value on the basis of age, culture, religions, nationality, gender, education or colour. In the present scenario, it is important to challenge the discrimination because every individual has to get equal opportunities to prove him. If It observe or witness any kind of discrimination, then it is essential to address it in a straight forward (Equality and inclusion. 2015). It is every individual's responsibility to stand up against the discrimination and especially support from those people who are unable to speak up against it due to any kind of disability. Constructive action is the best option to challenge discrimination. In this method, all the evidences have to be recorded and then required to be sent to the responsible person who can take the actions against any type of discrimination. The reason of occurrence of this situation is ignoring the rights and lack of knowledge in people (Firmansyah and Kleiner, 2009).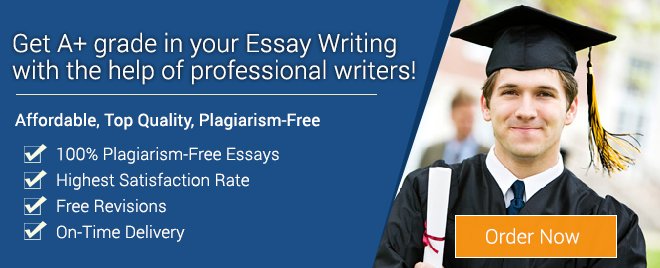 3.2. EXPLAINING THE WAY TO RAISE AWARENESS OF DIVERSITY, EQUALITY AND INCLUSION
It is essential to create the awareness in people about the diversity, equality and inclusion. Along with this, the adult social workers must also be aware about these names because in case of breaching of legislations, strict actions can be taken. For creating awareness, the training sessions have to be conducted (Èzbilgin, 2009). This helps in making the staff aware of health care organizations about diversity, equality and inclusion legislations. On the other hand, to educate the community, different road shows can be performed. Along with this, by distributing the leaflets and handout to the people, the awareness regarding their rights can be created (Özcan, Özkara and KızıldaÄŸ, 2011). It is social worker's responsibilities to act as the role models for those care workers who are facing the consequences of not following different legislations at the workplace. It will show the way to treat service users in a right manner and giving respect to their beliefs, values, culture and preferences.
3.3 EXPLAINING THE WAY TO SUPPORT OTHERS TO PROMOTE DIVERSITY, EQUALITY AND INCLUSION
For promoting diversity, equality and inclusion, it is important to work as a team. The team work helps in meeting the objectives of plan. To understand the way to support others for promoting diversity, equality and inclusion, an example can be considered (Rix and et.al., 2010). It is like; a friend or a co-worker is planning an event where he wants to give the information about the diversity, equality and inclusion as well as rights of people during consuming the service. In this context, it is needed to support and help him in preparing the plans for events by his friends or co-workers. Along with this, by giving guidelines and through suggesting other topics such as rights of disabled people during availing services, the effectiveness of event can be increased (Eales, 2013).
REFERENCES
Eales, M., 2013. Diversity, Equality and Inclusion in Adult Social Care Workbook. CreateSpace Independent Publishing Platform.
Effective practice: Inclusive Practice. 2015.[Online]. Available through: < nottinghamcity.gov.uk/earlyyears/CHttpHandler.ashx?id=39590&p=0>. [Accessed on: 7th September, 2015].
Equality and inclusion. 2015. [PDF]. Available through: <http://www.cis-assessment.co.uk/docs/pdf/wb/St4_wkb.pdf>. [ Accessed on: 7th September, 2015].
Èzbilgin, M., 2009. Equality, Diversity and Inclusion at Work: A Research Companion. Edward Elgar Publishing
Firmansyah, S., and Kleiner, B.H., 2009. New developments concerning discrimination against workers with HIV or AIDS. Equal Opportunities International.
Maharaj, A., 2015. An account of the 2014 Equality, Diversity and Inclusion Conference held at Technische Universitat Munchen. Munich.
McMullen, A. L., 2010. Employers cannot discriminate to remedy possible discrimination: firefighter examination generates plenty of heat. Human Resource Management International Digest.
Özcan, K., Özkara, B., and KızıldaÄŸ, D., 2011. Discrimination in health care industry: a research on public hospitals. Equality, Diversity and Inclusion: An International Journal.
Rix and et.al. 2010. Equality, Participation and Inclusion 1: Diverse Perspectives. 2nd ed. Routledge.
What is Diversity & Inclusion. 2015. [Online]. Available through: <http://www.rbc.com/diversity/what-is-diversity.html>. [ Accessed on: 7th September, 2015].
Related Samples:
PM206 Health Services Management GSM London College