Introduction to Mattel toy Barbie
Mattel products was introduced in 1959 , initially Mattel introduced talking doll in 1960s. The pull string mechanism used in numerous toys such as :N say that was introduced in 1965 . In 2002 Mattel closed its last store in USA. Mattel foray began in 2009 when it opened the world largest House of Barbie in a prime shanghai . The company spent over $30 million making the six story shop a temple to all things Barbie. They even launched a localized doll calling ling , to appeal to Chinese consumers and Barbie dolls that teach music .
Summary
The report has being addressing about the Mattel toys which is basically American company it was shut down in early 2000, then they opened the big Barbie store in china and that was not successful either we will be looking at the poor marketing strategies one by one why the Mattel toys business unsuccessful was in China what went wrong there were numerous problems and I am going to discuss that and we will see the Hofstede applicable theory which will enable the businesses to successfully manage .
Problems
I am going to discuss the problems first as this business was not successful in China the first reason was wait and see approach it means if one thing is true it's that forces beyond your control will affect your marketing results . Unfortunately, many small businesses just wait and see what will happen after their results start going down .Reacting early to a problem is far more effective than waiting and hoping it will somehow get better . The other problem for Chinese parent was Barbie doll was expensive as average rate was $30 and they thought it is not worth it because their children cannot learn anything and it was a downfall as well so they were fail to attract the Chinese parents .
The other problem was retailing there was only one store they did not open any store or shops anywhere else except one place so it was hard for people too it was the biggest fall as well there was no other store where people can go there was no another store to buy from . They changed the Barbie structure remodel it , Chinese parents did not like the structure . Finally , it was closed soon .
Applicable theory
Long term orientation and short term orientation
Long term it is known as Confucian dynamism it introduces time horizon . Long term societies are more attached to the future they foster rewards pragmatic values including persistence , saving and capacity for adaptation according to this theory.

Hofstede's theory
This theory involve five dimension and as per these dimensions the reasons behind failure of Mattel toy Barbie are enumerated below:
Power/Distance (PD): It refers to the degree of equality or inequality among people in the society. There was low PD score at China which indicates that power is shared and well dispersed in society (Hillebrand, 2008). The Mattel toy Barbie had not sufficient power to attract people of China as they had only one store which resulted in failure of organization in China.
Individualism (IDV): It refers to the strength of the secure people have to others within the community. In China people have low IDV scores which states that there was strong group cohesion and there was huge amount of respect and loyalty for group members. In China people through that Barbie doll have no worth as it have no resale value and these belief of Chinese parents in the China resulted in failure of company (Schwartz, Luyckx and Vignoles, 2011).
Masculinity (MAS): It refers to stickiness of society with values, females roles and traditional male. In China there was low MAS society in which roles are simply blurred. Man and women work together equally across many professions. The reason behind unsuccessfulness of Mattel toy Barbie was that all parents were busy in their professional life and there was only one store of organization due to this they cannot go to shop Barbie for their children's (Yeganeh, 2011).
Uncertainty/Avoidance Index (UAI): It is related with degree of anxiety that members of society feel when in unknown situation. There was low level of UAI scores in China which indicates that people in society enjoys values differences and novel events (Cardinali and Gordon, 2002).
Long term orientation (LTO): It refers to long standing society values as opposite to short term values and traditions. In China, society have high LTO scores which states that people will not expect in their culture in terms of novel ideas and creative expression in their values. This was also one the reason behind the failure of Mattel toy Barbie in the China as parents not accept the change regarding toy as children's in China highly involve in Marshal arts (Yamakawa, 2007).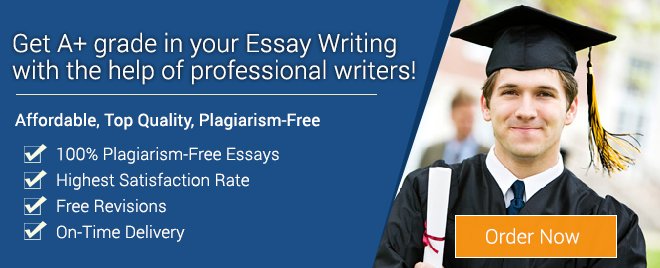 RECOMMENDATION
Mattel toy Barbie had only one store use to which they were unsuccessful in China. They can open their several stores in different parts of nation so that parents can easily reach to the store and can buy Barbie for their children's. This will highly beneficial for them to successfully survive into market and to expand their market share. In addition to this, Mattel toy Barbie can use different marketing and promotional strategies in order to attract customers and to increase their sales (Rutti, Helms and Rose, 2013). Further they can reduce the prices of their Barbie as they charged very high prices earlier and due to this they were failed in China. They can charge reasonable prices as it will assist them to increase sales and to successfully survive into market.
CONCLUSION
From the above report it can be articulated that there was various reason due to which Mattel toy Barbie was unsuccessful in china as there prices was very high. Further parents in China thought that Barbie have no worth and there was only one store and due to which they were unsuccessful in China. There are various measures that can be use by Mattel toy Barbie in order to successfully survive into market as they can open more retail outlets and can reduce prices of their product.
REFRENCES
Cardinali, R. and Gordon, Z., 2002. Free people are not equal and equal people are not free", Equal Opportunities International. 21(7).
Hillebrand, J., 2008. Cross-Cultural Competence. BoD – Books on Demand.
Rutti, M. R., Helms, M. M. and Rose, C. L., 2013. Changing the lens: Viewing the mentoring relationship as relational structures in a social exchange framework. Leadership & Organization Development Journal. 34(5).
Schwartz, J. S., Luyckx, K. and Vignoles, L. V., 2011. Handbook of Identity Theory and Research. Springer Science & Business Media.
Yamakawa, H., 2007. Cross-cultural Web Design: A Comparison Between the United States and Japan. ProQuest.