Introduction
There is a supporting element which can easily support and promote tourism. Many people can visit these heritage sites (Chaisawat, 2012). Through this there is economic development. Hence place can become very popular and it can earn more profits. Assignment describe about the TUI group who is famous travel provider. It further explains about historical development and structure of tourism and travel. It also describes the national,local and international influences in tourism and travel sector. It also describes the role of demand and supply on tourism and travel sector. At end there is impact of travel and tourism on different places.
Task 1
1.1 Historical development used to take place in travel and tourism sector
Travel and tourism sector can play a drastic role in development of many different historical places (Mohamad, Omar and Haron, 2012). Due to modifications on different technologies are done in the environment and it is in favour of travel and tourism sector so hence they can earn more profits and they can increase the market share (Historical Development in TT Sector Assignment, 2018). Historical development is travel and tourism development is described below:
In 1936, Billy Bultin is the first person who has introduced packages of holiday in Skegnes.
In 1938, important thins is travel and tourism sector is act of pay which is created by govt in holiday packages.
In 1950, there is lack of communication between hotels and restaurants so hence there cannot work successfully and they cannot earn more revenues and hence they faces many different problems. But now a days the can have knowledge of communication and they are aware about cooperation and importance if interaction level in hotels and travel sector and they can create mergers and strategic alliance so that they can provide superior and effective services to all visitors.
In 1980 there are different and innovative tourism and travel agencies and they provide effective services at affordable rate. They also use different promotional campaigns and different promotional techniques so that they can promote these packages and also give different offers so that they can attract many consumers in less time (Baker, 2014).
In 17-18th century,Richard Lasseks had introduced grand tour and they had change their plans and policies and develop it unique way so that it can attract male and female travellers. People who are living in European countries can easily bear the expenses which are incurred in the journey.
There is the southern point located in Rome and many tourists can travel to that place. IT has stated the operations in Herculaneum in 1738 and in 1748 there is Pompeii which are famous destination places of tourists (Chaisawat, 2012).
Main objective in 17th century in grand tour and in this lot of money is wasted and time is also wasted in many areas such as excessive drinking ,gambling and other counter and when they come back to England tourists can take responsibility of aristocrat.
1.2 Structure of travel and tourism sector
Structure members and methods and procedures through which individual can perform any activity or task in effective way. It helps the person to create different plans and policies and strategies so that they can achieve organizational objectives (Schegg and Stangl, 2017). It also helps all individuals to properly utilize all resources and can decrease production costs and through this they can provide good quality of services.
Structure of travel and tourism sector is explained below:
Structure is defined in 3 elements. First is private,second is public and third is voluntary. Through this there is growth and development of economy. It is providing top effective facilities and providing of advanced tools and techniques give to travellers. They also provide different jobs to many people and hence they can increase the standard of living of
There is particular research which determined that approximately 7.1% contribution is given by the travel and tourism sector in growth and development of U.K. Economy. These industries also provide different tools and facilities so that travellers can easily reach to their destinations without many complications and problems.
There is an agency which helps in travelling of different tourists provide different facilitates such as food,accommodation,entertainment sources such as shopping and hotel and transportation facilities to various customers. Hence they can increase the satisfaction level of many tourists (Clift and Page, 2015).
There is TUI group in which there are various agencies which can provide different services and they are related with each other. They can use innovative tools and techniques and hence they can easily provide services to all customers and clients (Crotti and Misrahi, 2015). They can give different information related packages through online applications and hence many people can easily know features and advantages of these packages.
Task 2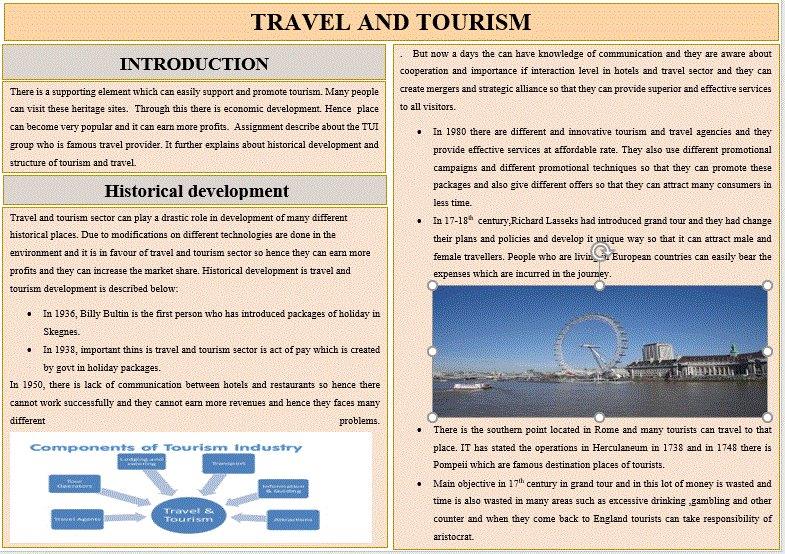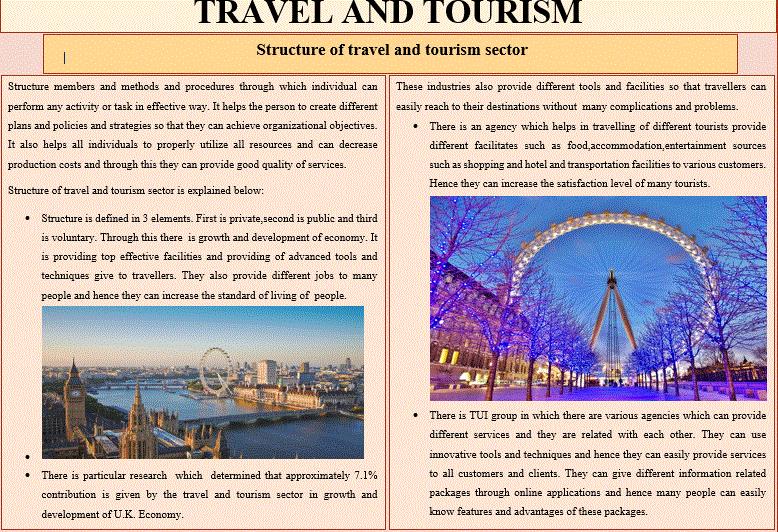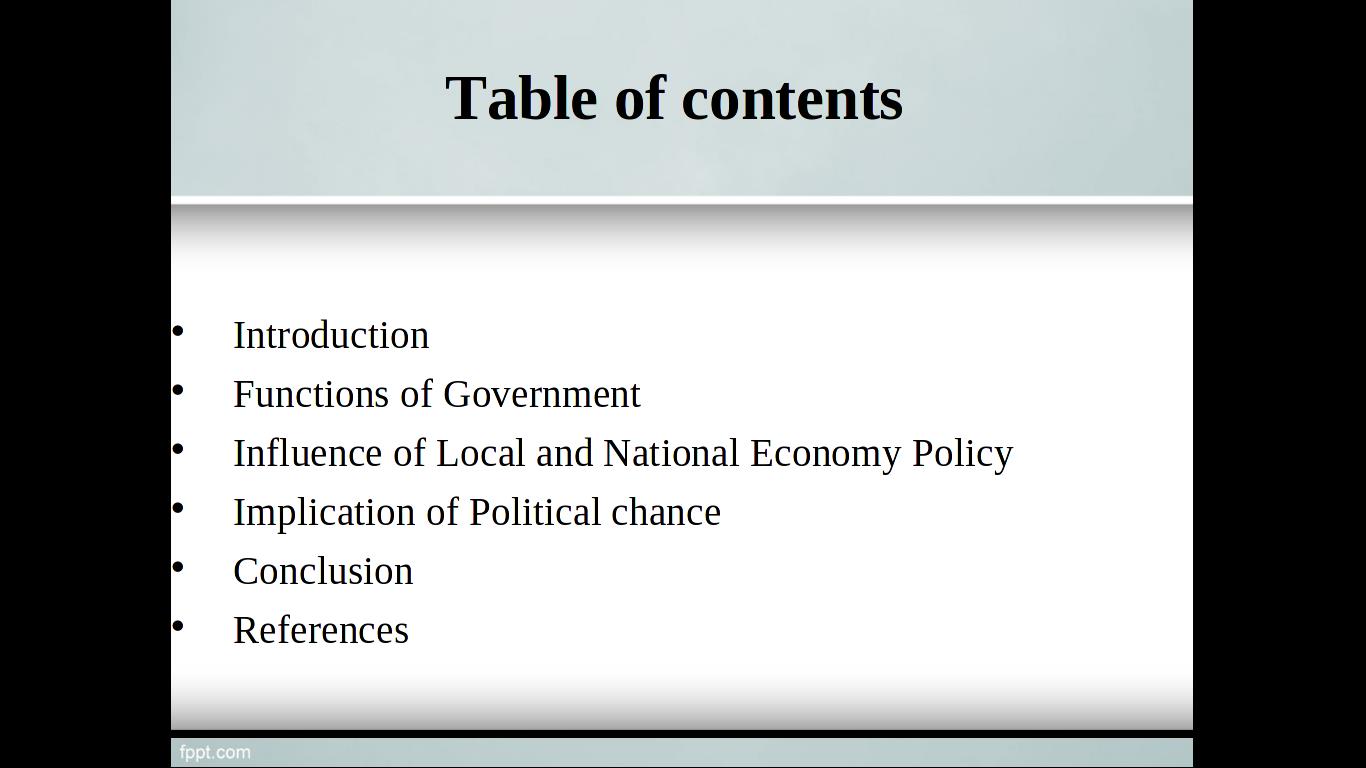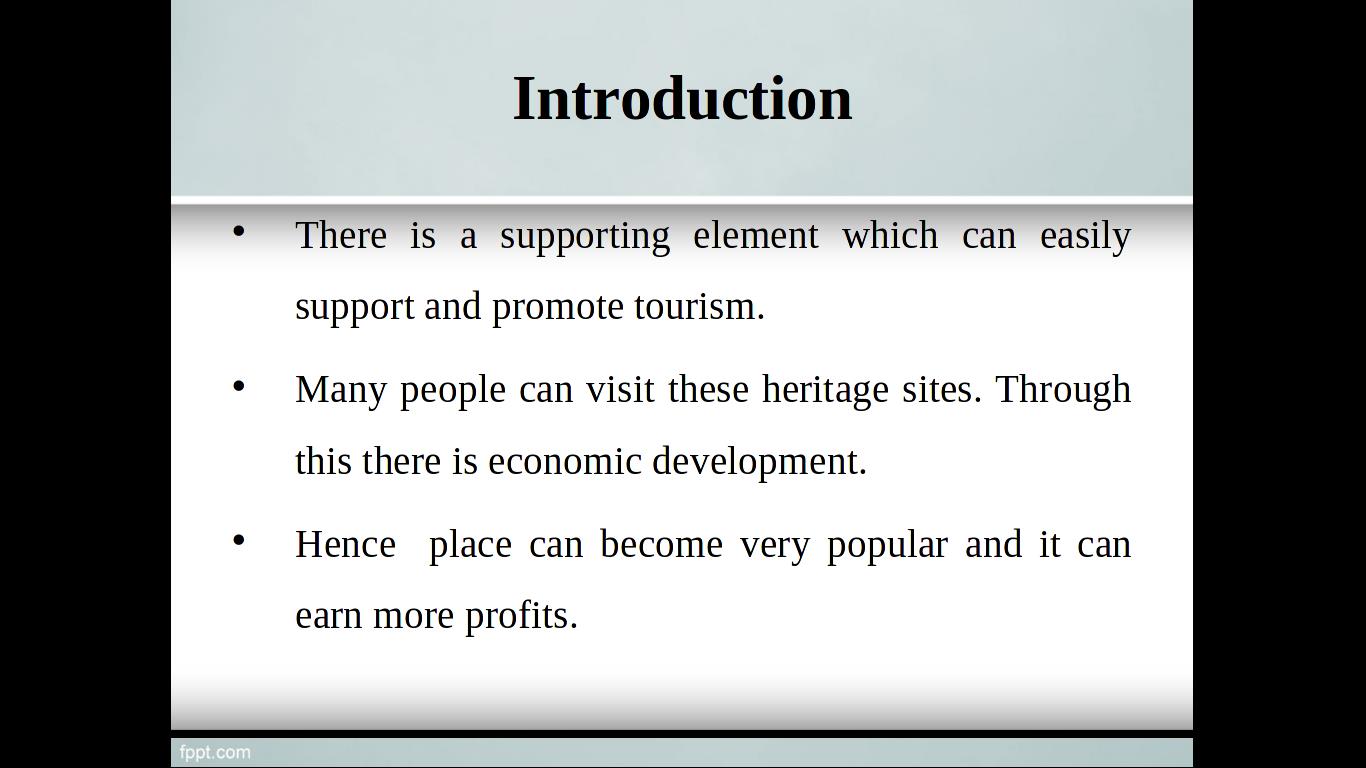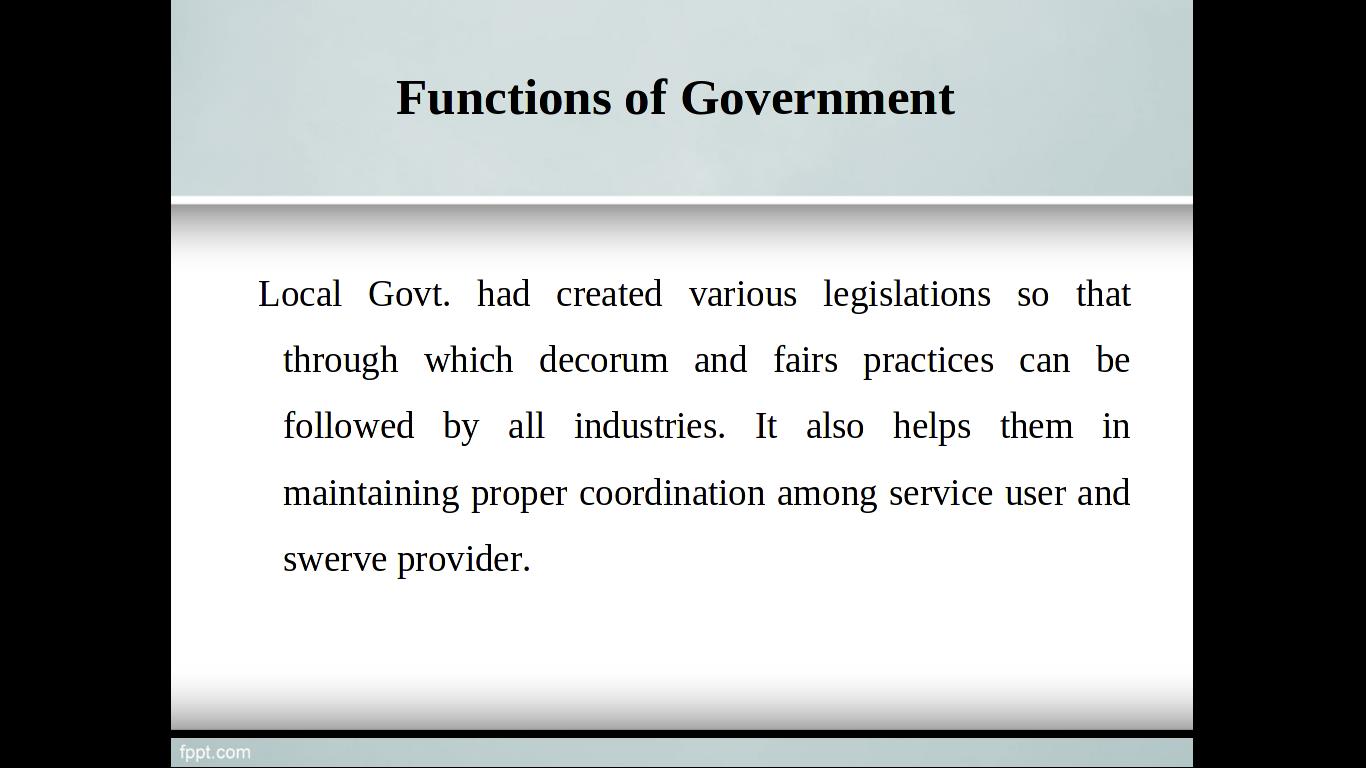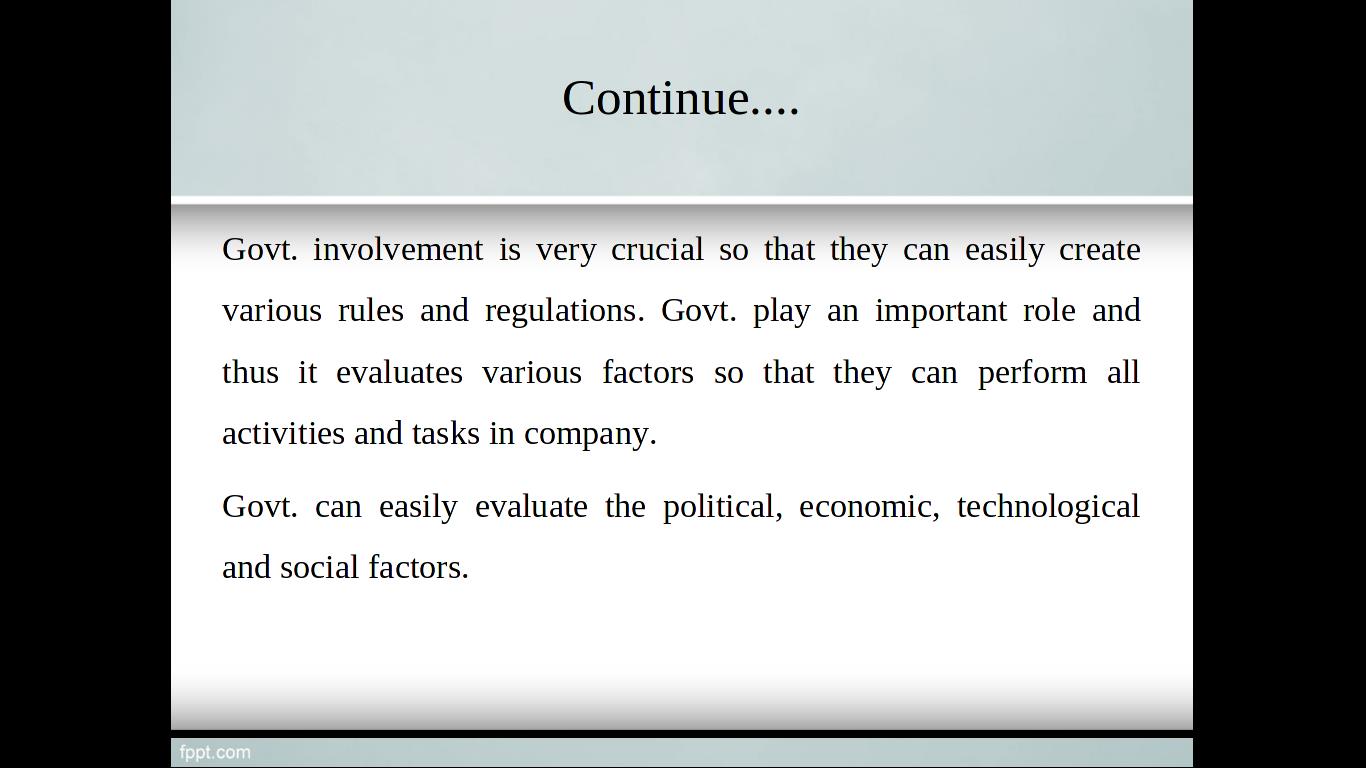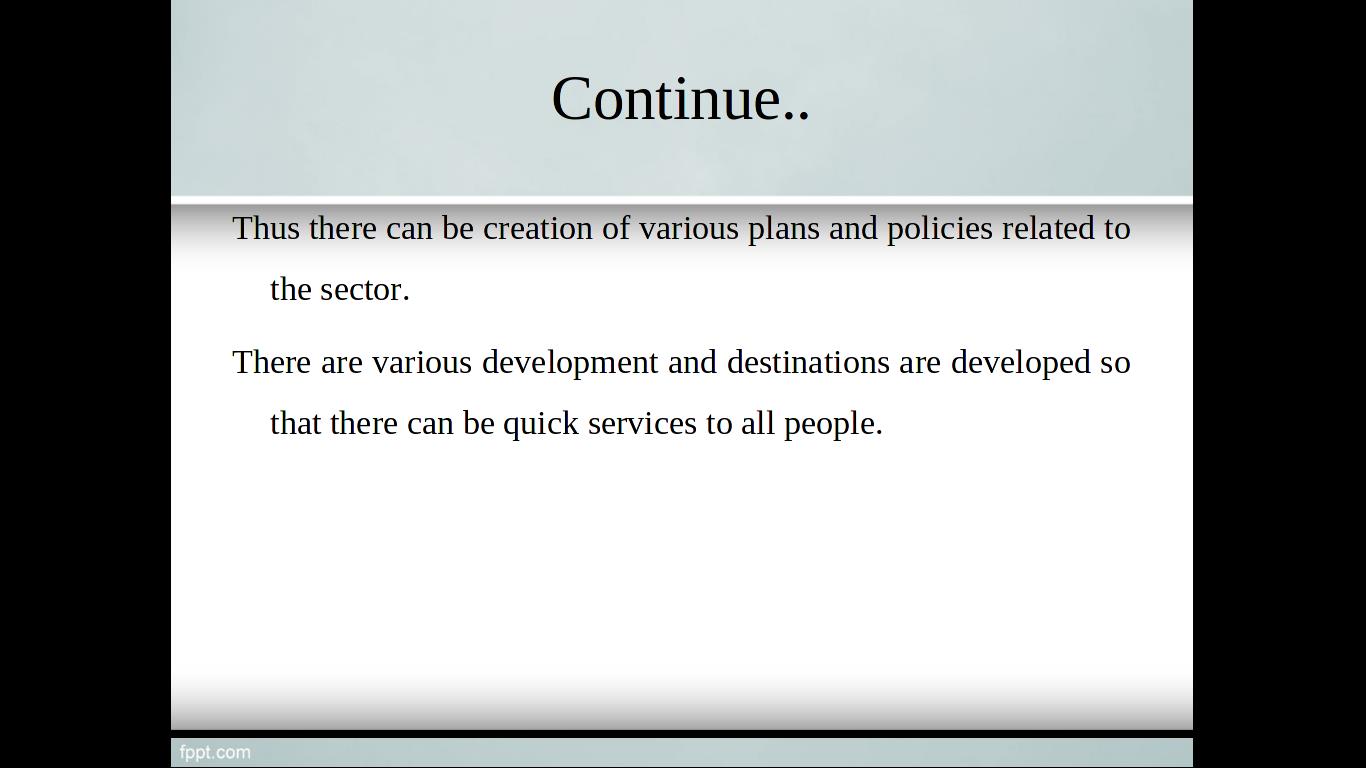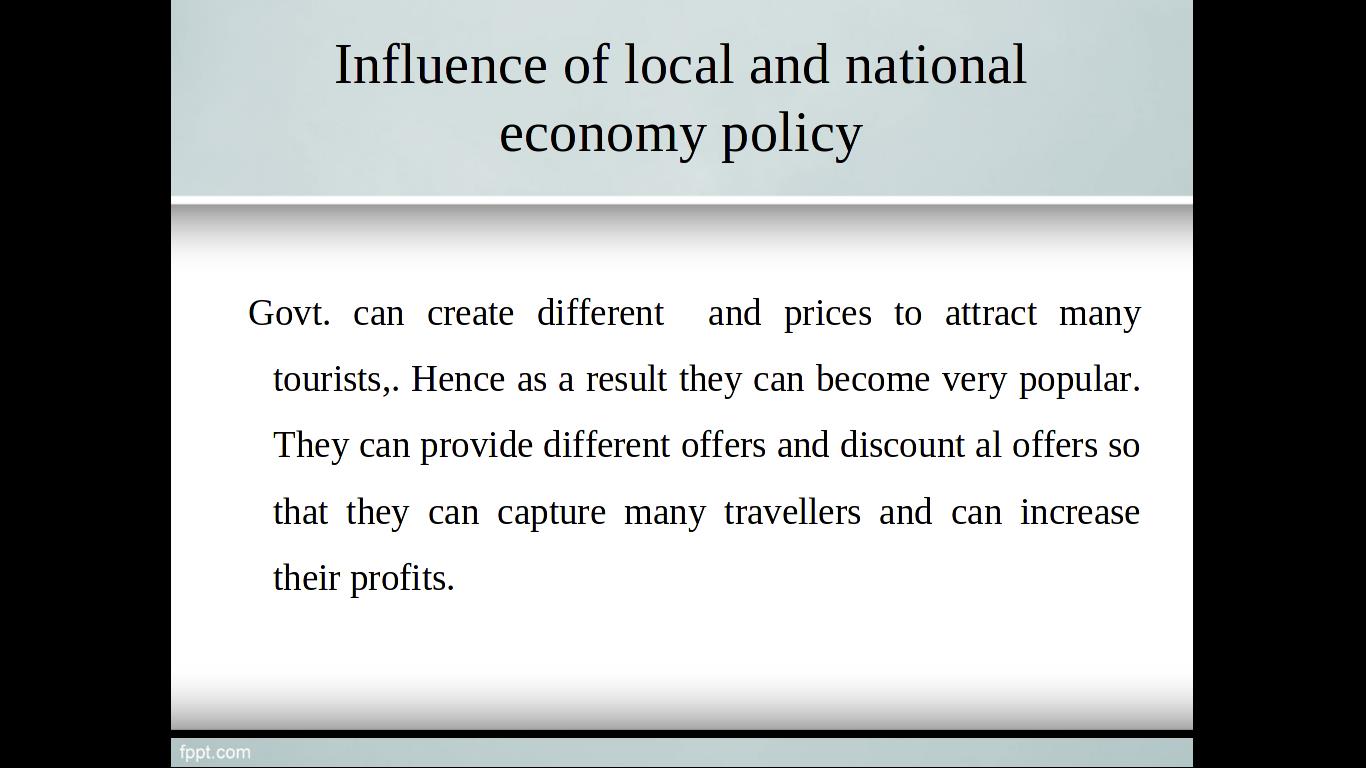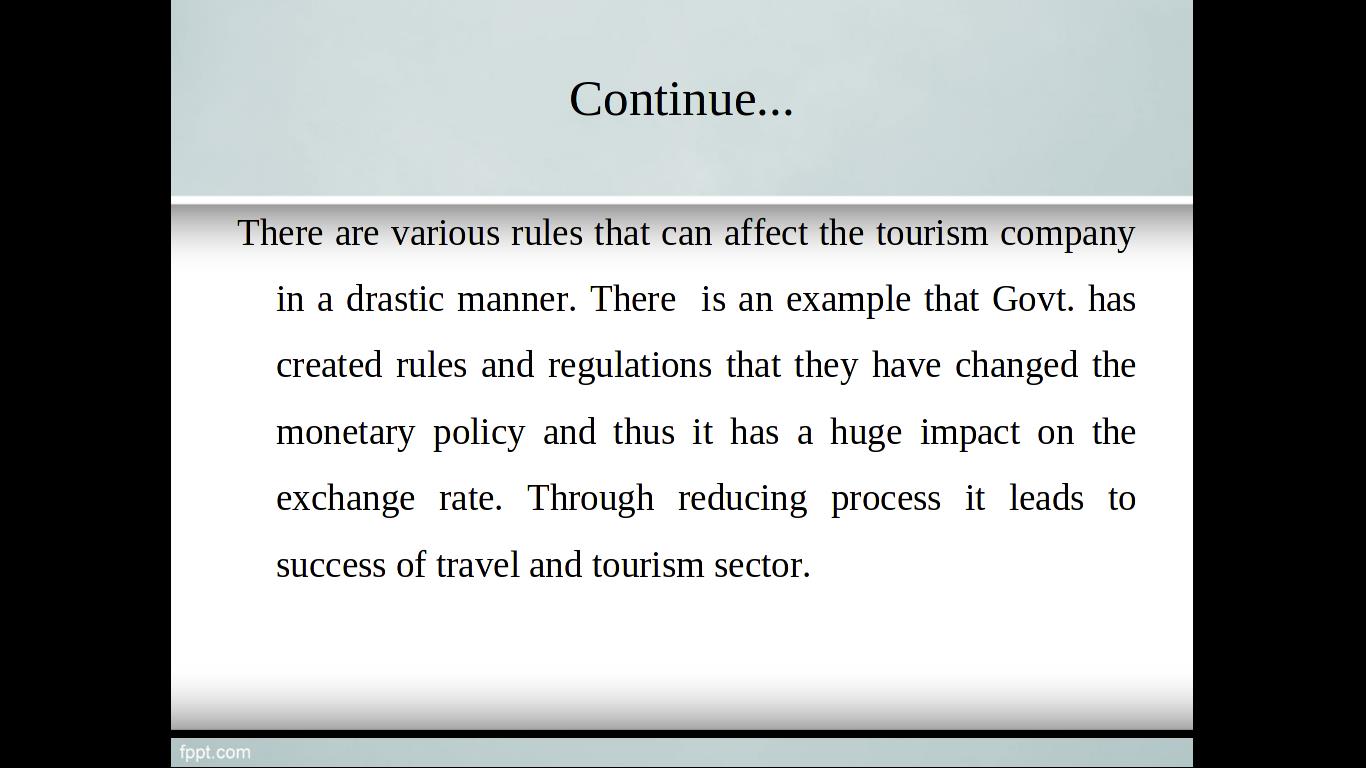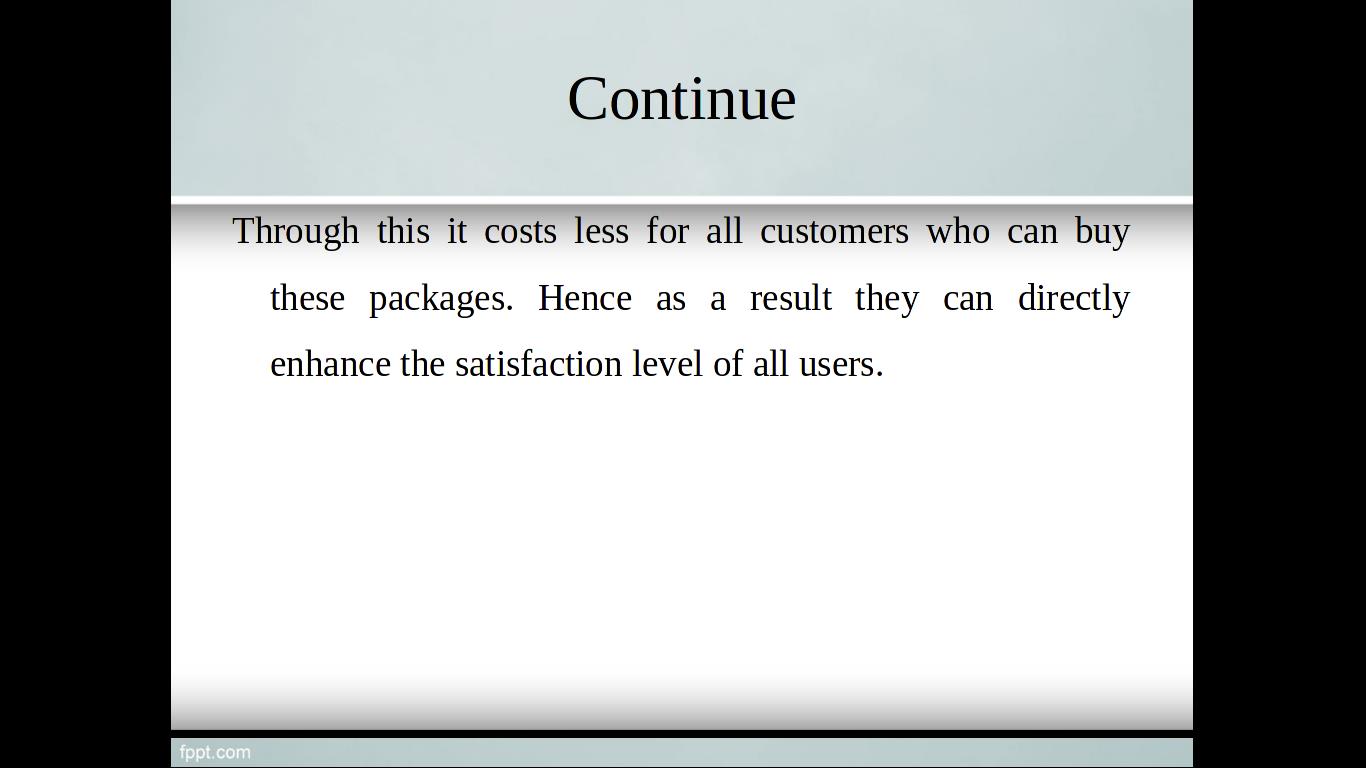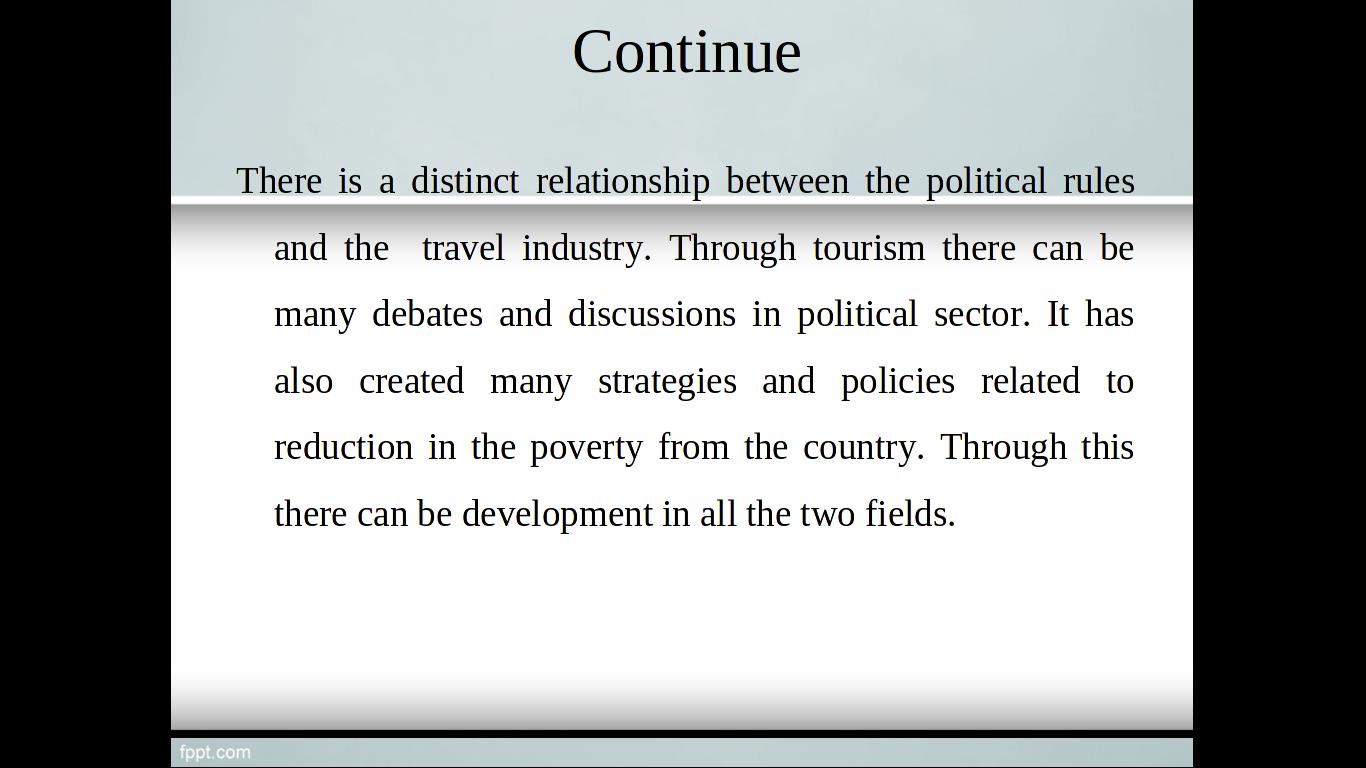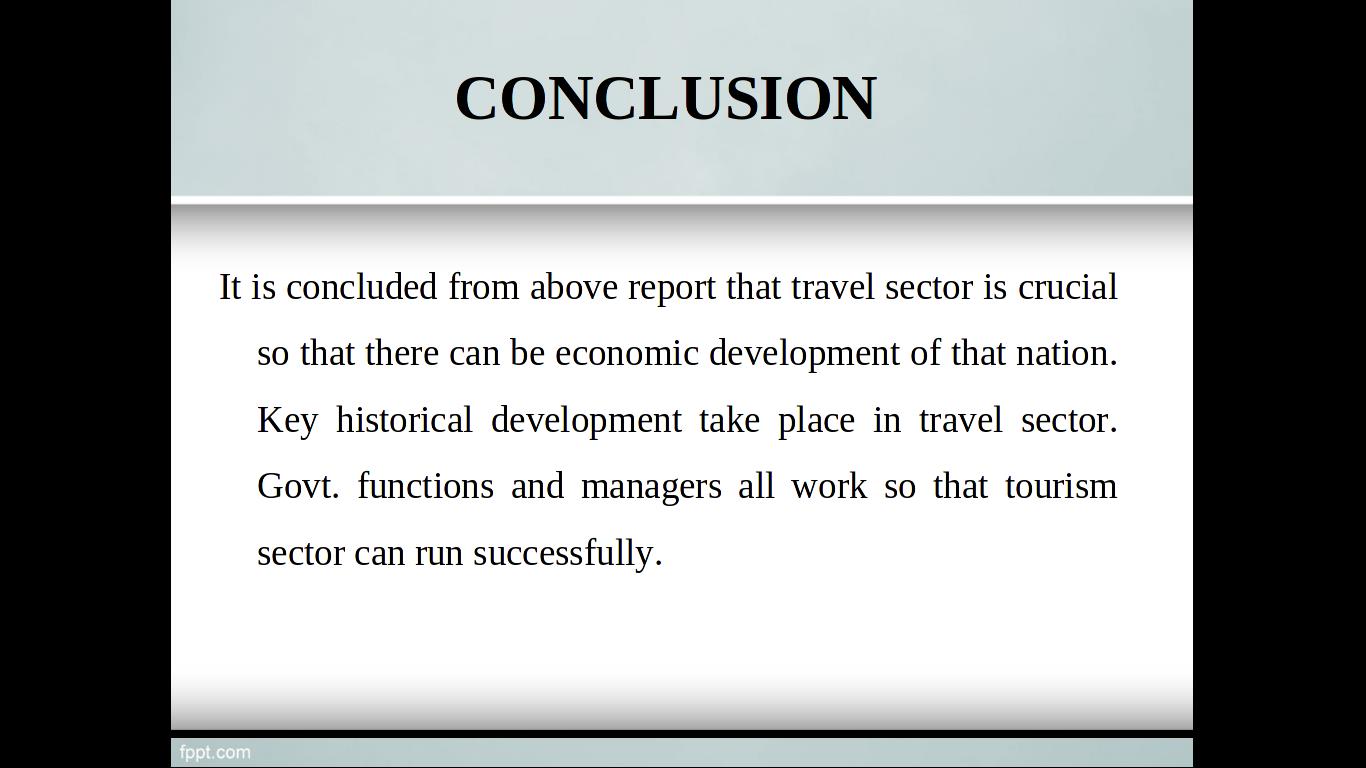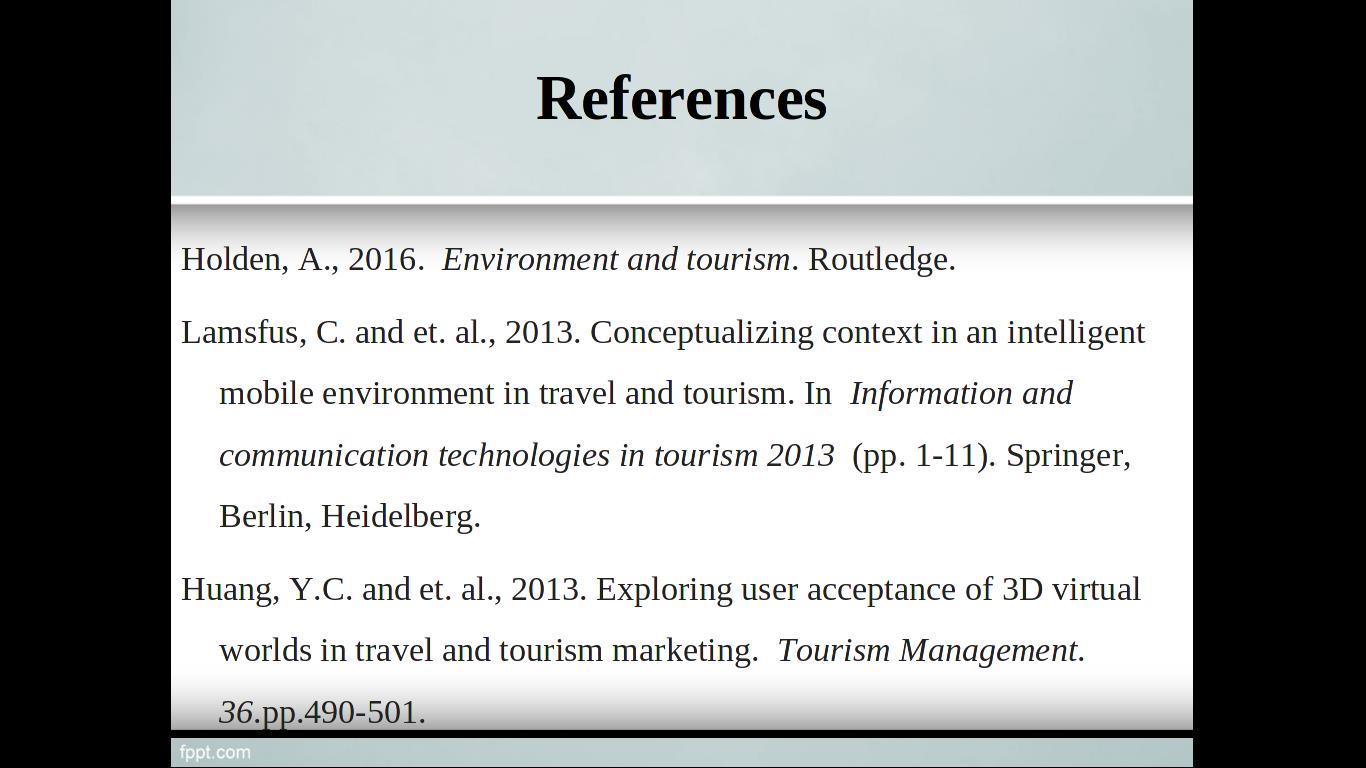 Task 3
3.1 Factors affecting tourism demand
There are different factors that can influence tourism demand. Due to modifications in these factors it can affect demand and requirements of all users. Influence on demand of travel and tourism sector is described below:
Economic Conditions: Thee are different factors such as growth rate, tax rate, GDP, inflation and deflation which can affect demand of consumers. For example, if there is inflation then the prices of all produces are available at higher rate. Such places at the time of increase in prices are avoided as it raises the total cost of their travelling.
Political Conditions: Proper stability in Govt. sector is crucial so that travel and tourism sector can run successfully and smoothly. If Govt. is modifying their rules and regulations, then it can create different problems and issues for travellers. Thus TUI group can understand these changes properly and through this they can enhance their image.
Price and Quality: Travel and tourism sector can understand the needs and requirements of all user related to price and quality. They can provide good packages at reasonable rate so that all customers can easily purchase these holiday packages.
Advance Technology: TUI group can include different innovative methods and technologies so that they can provide different and unique holiday packages to all users. Through this they can attract many users and hence as a result they can retain many users for longer period of time. Through this they can earn more revenues and can maintain good reputation in front of all users and in market.
Environmental Factors: These are those factors which has their direct and great impact on the total tourism of a place. Places which has unfavourable environmental conditions are less preferred by people as everyone wants to enjoy their stay by travelling in a pleasant surroundings. It also includes the factors of natural calamities. There are places which are more prone to natural disaster like earthquake, volcanoes etc. People avoid visiting such places as it involves high risk of their life.
Legal Factors: There are few places where tourists need to go through a range of legal formalities to get permission of visiting a place. Such destinations are avoided when travellers are making quick plans and hence effects the economy of that particular place.
3.2 How supply has changed to meet effects of demand
In economy it is crucial that there is proper balance between demand and supply. Hence equilibrium position can be reached (Heung, Kucukusta and Song, 2010). There are 5 factors which can affect the demand of all users such as attraction, services, transportation and promotion. Reputation of particular nation can be increased due to due to attractive monumental and historical sites.
TUI has to create balance between balance and supply. In U.K. Travellers are attracted towards many places and hence they can convince Govt. so that they can give huge amount of money so that there is development in infrastructure. Through this they can provide effective services to all tourists by using advanced tools and techniques. Increase in the supply of transportation facility is made so that the increased demand of clients can be fulfilled. Apart from this more attention is given to the attractions so that their present conditions are maintained. It helps in keeping the interest of tourists and hence maintain continuity in tourism. Different intermediaries have brought efficiency in their operations which has again helped in raising the present supply in tourism sector.
TUI can communicate relevant and crucial information to all users so that they can visit different places and hence as a result they can create a network among all users. Through this there is complication or problem which is faced. Group can also interact relevant data and can use marketing plans to promote the holiday packages in an effective and efficient manner. This is communicated to agencies and other travel agencies so that can attract many users in less time.
Task 4
4.1 Positive and negative economic, social and environmental impact of tourism
Positive and negative impact of economic, social and environmental factors are described below:
Economic Factors: Travel and tourism sector can provide different jobs to many people thus it can increase the GDP of nation. It is the positive impact of travel sector. While on other hand there is seasonal demand of travel industry and in remaining period there is no demand so this is negative aspect of travel sector. Tourism has both positive and negative impact on the present economic conditions of an enterprise. It helps in development of the economic conditions of a particular place as wealth increase with the increase in tourism activities. there are countries which are experiencing a negative impact of tourism like Pakistan. People do not consider it much as it is highly prone to terrorism. This way the economic conditions of that place remain effected.
Social Factors: When people travel from cross countries they come across the culture of different nations too. It has a negative impact on the culture as it losses its originality and hence the coming generation remain deprived of the actual roots of their social group.
Environmental Factors: This is another factor which has their negative impact on the tourist destinations. When movement of people take place globally they exploit them too. Monuments are destroyed by doing external activities like scribbling etc. It has an advantage too. When people from developed countries travel they sometimes even create awareness about keeping the places clean by introducin the situation of their own nation in developing nations (Leung and et. al., 2013).
4.2 Strategies used to reduce negative impact while increasing positive impact
Various policies were created by firm so that it can reduce negative impact. They are:
Provide extra salary and remuneration to members so that they can increases the demand at time of peak season. They also provide benefits members of family so that they can create trust (Milano, Baggio, and Piattelli, 2011).
They follows all legal practices so that they can provide effective services to all people so tat it can create good relationship with many users.
It is crucial that TUI use effective marketing strategies so that they can enhance their sales.
Different education programs should be made available which can motivate people to be ethical and concern about their surroundings.
Strict laws should be made against violation of legal guidelines given against the tourism.
Conclusion
It is concluded from above report that travel sector is crucial so that there can be economic development of that nation. Key historical development take place in travel sector. Govt. functions and managers all work so that tourism sector can run successfully. Different factors which can affect demand and supply. Positive and negative impact of economic,environment factors on tourism and policies to reduce negative effect.
References
Baker, D .M .A., 2014. The effects of terrorism on the travel and tourism industry. International Journal of Religious Tourism and Pilgrimage. 2(1). p.9.
Chaisawat, M., 2012. Travel and tourism education in Thailand. In Global Tourism Higher Education (pp. 209-236). Routledge.
Chaisawat, M., 2012. Travel and tourism education in Thailand. In Global Tourism Higher Education (pp. 209-236). Routledge.
Clift, S. and Page, S., 2015. Health and the International Tourist (Routledge Revivals). Routledge.