Question :
This assessment will cover certain questions which are like:
What are the skills required to be an effective entrepreneur?
What are the challenges which are addressed by managing the growth and innovation?
Answer :
INTRODUCTION
Entrepreneur is referred to a person who creates, develops, and manages a business undertaking all the risks to achieve profit. There are various entrepreneurs all over the world an in each industry such as Travel and tourism industry. It is one of the fastest growing industries due to global economy impact (Evans, Stonehouse and Campbell, 2012). There are many external pointers that affect the functioning of this sector such as political, economical, social, technological and so forth.
However, the perception of the functioning of this industry is very positive, which is a major contributor to its success. The following assignment is based on a brief understanding of skills and characteristics required by a travel and tourism entrepreneur. It also covers development of enterprises in this sector as well as preparation of a business start-up plan for niche market within travel and tourism.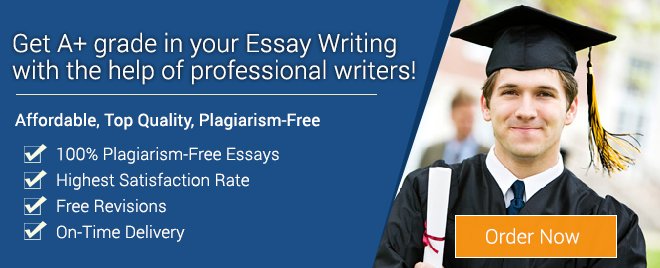 TASK 1
1.1. Skills needed for successful entrepreneurship
Being an entrepreneur is one of the toughest activities in a business context. This is because an entrepreneur needs to overcome their shortcomings, address the needs of the business as well as face countless risks in order to drive an organization towards success. During their time as an entrepreneur, there are various risks required by them to be possessed which rightfully help them in achieving their long-term and short-term business objectives. These skills are briefly discussed below:
Discipline: One of the most important aspects of being an entrepreneur is discipline. It requires entrepreneurs to be systematic in every task and encourages practices where appropriate and timely accomplishments of activities are strictly required (Frohlick, 2012). Moreover, it is necessary in Travel and Tourism sector that entrepreneurs present their services in a disciplined manner as the whole business is dependent upon this factor.
Innovation: Since there is high competition in Travel and Tourism sector, it is prominent that the entrepreneurs in this sector be innovative in ways which attract more customers to acquire the services provided by them. With countless technological advancements happening almost every day, entrepreneurs must have this skill in order to enhance the experience they give to their customers.
Problem Solving: Another major skill which differentiates between an effective and ineffective entrepreneur is their problem solving skills. Travel and Tourism sector is subjected to problems daily. The businesses operating in this sector are quire habitual in facing countless problems related to employees, management, customers, suppliers and so forth. Creative problem solving skills would allow them to effectively address each problem and ensure a smooth running of their business operations (Biggs, Hall and Stoeckl, 2012).
Effective Management: This is one of the most necessary skills that is required in an entrepreneur of Travel and Tourism industry. Entrepreneurs are required to manage each resource in a way that it is fully utilized up to its maximum potential. Effective communication allows them to manage these resources which strengthen the organization from within. Effective management attracts more customers and enhances the goodwill of the firm in the market.
Effective Communication: The whole business in Travel and Tourism sector is based on this skill. It is of vital importance that entrepreneur in this sector possesses effective communication skill to address the need of each customer as well as employee effectively. It would help the entrepreneur in understanding customer demands accurately so that it could be fulfilled in an appropriate and timely manner.
1.2. Self Appraisal to identify strengths and weaknesses and strategies to become a successful entrepreneur
To be a successful entrepreneur, it is very important that one continuously evaluate their own skills which could help them enhance in their career and overcome their weaknesses. Critical evaluation of skills is necessary for any individual who is or wishes to be an entrepreneur in Travel and Tourism industry. I wish to be an entrepreneur in this sector and below is my self- appraisal which determines my strengths and weaknesses when it comes to possessing necessary skills for this industry (Page, 2014).
STRENGTHS:
Out of all the skills I possess, my strengths as an entrepreneur are as follows:
Effective Communication: One of my biggest strengths is effective communication. I tend to communicate effectively with all my employees and understand their problems clearly which helps me to solve them effectively and retain skilled talent. As long as customers are concerned, I keen to learn various languages which could help me attract more customers of various nationalities and enhance their customer service. For this skill, I would rate myself 9 out of 10.
Time Management: I always aim at managing my activities and prioritizing them on the basis of necessity. I attend issues first that are very important to be handled which allows me to accomplish each objective in a timely manner. My emphasis while performing my tasks is on dividing the activities an allotting them certain time which allows me to complete these tasks with utmost effectiveness. Regarding time management, I would give myself 7.5.
WEAKNESSES:
There are certain skills which require me to put more efforts. These skills are yet to be furnished and are necessary to ensure my long term success. These skills are mentioned below:
Problem Solving: This is one of my weakest skills. I usually panic while I face a major problem. Whenever I encounter a situation that is unfavorable, instead of creatively solving the issue, I impose the situation on others which reduces my efficiency further. I would rate myself 5 for problem solving.
Innovation: I lack creativity and this limitation hampers my way to achieve a given task in a more effective manner. My pattern of working is quite similar and I don't bother to adopt new alternatives which might be effective and more productive. I would give myself 6 out of 10 for innovation skills.
| | | |
| --- | --- | --- |
| SKILL | PROFICIENCY (OUT OF 10) | EVIDENCE |
| Effective Communication | 9 | Regular participation in debates an extempore. Enthusiasm for learning new languages. This skill has been judged by my peers, |
| Time Management | 7.5 | My professors undertake judging of this skill. Through proper prioritization of activities as well as reading various journals I expect to enhance this skill even further. |
| Problem Solving | 5 | My superiors judge this skill of mine and I plan to enhance this by taking up more challenging tasks and undergoing various training programmes regarding problem solving. |
| Innovation | 6 | Again, my professors take charge of judging my innovative capabilities. For enhancement, I would adopt new methods of working and would read journals which could help me enhance my creativity. |
With the above analysis, I plan to enhance my skills as an entrepreneur by adopting various methods mentioned above like journals and undergoing training sessions which could help me sustain the tough competition in the industry. This development would also allow me to hire and retain best talents and effectively manage the operations of the firm which further enables me to achieve my business objectives (Hannam, Butler and Paris, 2014).
TASK 2
2.1. Analysis of the development of an entrepreneurial enterprise
It is crucial that various methods and strategies be adopted to drive an organization towards success. In Travel and Tourism sector, it is imperative that developed strategies ensure long term sustainability of the firm as well as enhance the effectiveness of its entrepreneur (Horner and Swarbrooke, 2016). One of the most successful Travel and Tourism industry entrepreneurs that the world has ever known is Richard Branson. He is the owner of Virgin Group which is one of the most successful enterprises of the industry. The development strategy of Richard Branson while developing Virgin Group is described below:
Competitiveness: Richard Branson is always known to be competitive in nature. The man likes to take on challenges with efforts to overcome any situation that cause a hurdle in his pathway to success. This ability served well for Virgin Group after the launch of Virgin Atlantic with an aim to serve the underserved market segment. To drive off competition Virgin Atlantic offered cheaper fares to customers and enhanced services. Furthermore, his another venture by the name of Virgin Cola is still admired by big entrepreneurs for his strength to stand against a company like Coca Cola despite of being unsuccessful (Page and Hall, 2014).
Knowledge: Richard Branson aims at enhancing his knowledge and hire people with the same zeal to keep increasing their concepts about various aspects of the business. This knowledge was the reason of him being able to launch more than 300 companies and brands all over the world. He motivates his employees to enhance their knowledge and ensure that they work with best resources that aid in serving the purpose.
Risk Taking: This trait has always worked in the favor of Sir Richard Branson. He aims at developing new spectrums for his company to achieve greater heights. He keeps on channelizing his efforts towards achieving his vision of making his company one of the most successful ventures in the world. This strategy has caused him to develop his company by launching Virgin Galactic which could enable commercial passenger to travel in space. Though highly risky, might be the biggest development in the history of Virgin Group.
2.2. Evaluation of factors that led to success of an enterprise
Virgin Group is one of the most renowned enterprises of the world. It operates in almost every country and has multiple diversified products to satisfy distinctive demands of its customers (Ramukumba, and et. al., 2012). Major operations of Virgin Group associated with Hotels and Airlines. Both of these aspects are considered as an example for new entrepreneurs who wish to enter Travel and Tourism industry. There are various factors that are major contributors to the firm's success in the market. These factors are briefly described below:
Promotional Strategy: The most effective strategy that is one of the most contributing factors for virgin group is its promotional strategies. The firm uses all the possible methods of media to promote its products and services to the customers. These methods include print and television media, radio, social media, online promotions and so forth. All these methods aim at grabbing most attention of its customers all over the world (Phelan and Sharpley, 2012).
Effective Marketing: The marketing efforts of the company emphasize on the strategies that help them eradicate their competition. It includes their prices, luxurious service as well as priority to the safety of the customers. All these aspects influence customers to choose the company over other existing competitors in the market. Moreover, the marketing of the firm is channelized in a way which ensures conversion of potential customers into loyal consumers of the firm's products and services.
Diversification: Virgin Group has his hands in almost every sector of the business environment. Be it telecommunication, aviation, tourism or hospitality, each sector is occupied by the company. However in tourism, the factor which let to its success is that it has established long term relations with other Travel and Tourism sector companies which enable the firm to attract more customers by providing them more services like accommodation along with their tickets.
Technological Inclination: The form has a vast online market as well. It is inclining more towards using advanced technological methods to further increase the satisfaction level of its employees. The firm has android and IOS applications which help customers to book their tickets in advance and acquire various offers and discounts that the firm has to offer (Komppula and Gartner, 2013).
TASK 3
3.1. Evaluation of sources of finance and support available to enterprises in travel and tourism
It is imperative for a new business start-up to acquire necessary funds to establish and run the newly developed enterprise. After development of a enhanced and well serving business ideas, entrepreneurs must concern the sources which could provide finance as well as support to the company for its market penetration and long term sustainability. Some of these sources are described below:
Personal Investment: The first and foremost step for an entrepreneur before searching up external options must be to gather funds from their own accords. This means that entrepreneurs must invest themselves in the business which would give them a clear idea about what additional amount is required to run its operations.
Bank Loans: If the business idea is good, then entrepreneur must present the start-up plan to the banks or financial institutions. It would be even easier if they present their idea in such a way that it has benefits for the parties providing fund. This is one of the safest and the most appropriate method of generating funds (Lew, 2014).
Crowdfunding: Another important type of source for gathering funds is crowdfunding. It refers to acquiring financial support from the people. This method of fund acquisition is currently high in trend and is adopted by entrepreneurs in the service or social care industry. Whilst in Travel and Tourism industry, these funds can be effectively gathered by using social media as a platform and describing the services the firm would be offering to the public.
Government: One of the toughest sources, government agencies provides financial supports in the form of subsidies and grants. There is certain criterion which needs to be accomplished before acquiring funds from the government. This requires the entrepreneur to fill certain applications, providing a detailed business plan with expected benefits and total expected cost, thorough details about experience in the field and so forth. If the agencies find the project to be fruitful, they would provide funds to the entrepreneur (Spenceley, 2012).
3.2. Development and justification of potential for success of a concept for an enterprise in travel and tourism
For ensuring long term success, it is prominent that entrepreneurs develop a detailed business plan that is targeted at both at customer satisfaction as well as profit maximization. It is crucial that the business plan be made after a thorough assessment of the idea, the market as well as management of financial resources. As per the scenario, a new start-up plan that could satisfy demands of customers effectively in the current business environment is "Darby Travels". This new travel firm would be providing additional services with its tourism packages such as takeaway hotels that could be delivered to the location of the tourists, as well as AI restaurant applications that would further ease the purpose of booking the food in advance. It also would provide credit cards that would be eco-friendly to enhance its Corporate Social Responsibilities, as well as decrease the flow of cash. However, there are various aspects that are required to be considered which are as follows:
Market Assessment:
This aspect requires the entrepreneur to briefly assess the market which could help them in determining the needs of the customers as well as potential trends that could differentiate their services from existing companies. Entrepreneur could use various methods that could help them in assessing the market (Smith, 2014). These are as follows:
Students find essay writing as difficult, we provide essay writing services at affordable prices. Visit us at Do My Essay Help.
Business Analysis: The potential for success of Darby Travels could be analyzed even further by conducting a business analysis that could serve the purpose well.
Field Trials: Entrepreneur could apply one or few of their prominent business strategy as a test to determine customer reaction before launching the same on a higher scale.
Focus Groups: This requires the entrepreneur to discuss a certain topic regarding the business to various groups whose response would determine the most apt measure the start-up firm could take for success.
Surveys: This could enable the entrepreneur in determining the requirements as well as expectations from the businesses of Travel and Tourism industry that would help in developing innovative strategies.
Strengths:The strengths of Darby Travels is that it is providing services that would both be favorable to the customers as well as the environment. This would further increase its success rate in the market.
Weaknesses: One of the major weaknesses of the firm is that it is difficult to inculcate so many services with limited budget. Furthermore, the firm would be new in the market. People tend to take lesser risks when it comes to travelling.
Opportunities: The services provided by the firm are according to the needs of the marketplace and current environmental concern that would increase its popularity among the people.
Threats: With presence of existing competitors like Audley Travels and Thomas Cook, firm needs to identify more innovative methods to penetrate the UK market (Hallak, Brown and Lindsay, 2012).
Cash-flow Analysis: This analysis would determine the usage of financial resources present with the firm.
CASH FLOW STATEMENT OF DARBY TRAVELS (€)
PARTICULARS

JANUARY

FEBRUARY

MARCH

CASH INFLOWS

INVESTMENT

160,000

-

-

CREDIT SALES

40,000

90,000

135,000

TOTAL INFLOWS

200,000

90,000

135,000

CASH OUTFLOWS

MATERIALS

5,000

4,000

4,200

LABOUR

1,440

1,000

1,800

MARKETING

3,220

3,500

3,400

ACCOUNTING AND LEGAL

7,500

10,000

10,000

SALARIES

9,000

10,000

11,000

EQUIPMENT

10,000

9,500

11,500

MISCELLANEOUS

4,840

3,500

4,500

TOTAL OUTFLOWS

41,000

41,500

46,400

NET CASH FLOW

159,000

48,500

88,600

OPENING BALANCE

-

159,000

207,500

CLOSING BALANCE

159,000

207,500

296,100
3.3. Persuasive Business Start-up Plan
A persuasive start-up plan is the one which clearly accumulates the operations, methods as well as benefits of the enterprise provided to the customers. The start-up plan of Darby Travels is as follows:
Organizational Overview: Darby Travels is a newly formed Travel and Tourism Company which aims at providing enhanced and innovative services to its customers in the UK which would enhance their travel experiences.
Company Offerings: The firm would offer products like eco-friendly credit cards, VR tourism glasses, electronic guide watches for travelers to find their way to desired locations safety tabs to denote nearby police stations in case of unethical activities. The services provided by the firm would be takeaway hotels, flexible booking options and AI restaurant applications.
Strategic Goals: The SMART objectives of the firm undertake 3.2% increase in Darby Travels profit margin within 400 days of its establishment in the UK market.
Market Research: Various methods of market research has been used by Darby Travels to effectively denote customers' demands regarding the type and quality of services expected from the firm (Komppula, 2014).
Customer Targeting: To target its potential customers in the UK the firm would use segmentation as an effective tool to determine its potential customers in the UK market.
Segmentation: Darby Travels, in order to maximize their sales volume in the UK, would divide the market into segments such as, geographical, demographical and behavioral.
Targeting: Since the firm would provide premium services to its customers, out of the above segments, Darby Travels would target customers of urban localities of the UK, who would be more than 16 years of age and less than 65. Moreover, the firm would target moderate to high income groups to effectively sell its service at a favorable price. The customers targeted would be those who are loyal to travelling and seek new methods to enhance their experiences.
Positioning: Darby Travels would position itself in both online and offline customer outlets to attract customers in the nation easily. Furthermore, the firm would adopt extensive marketing and promotional methods to penetrate deeper in the market at sideline existing competitors.
CONCLUSION
Thus, it is concluded by the report that to be a successful Travel and Tourism entrepreneur, it is necessary to possess certain skills and one must regularly evaluate these skills in order to enhance their effectiveness. Certain development strategies are necessary to be implemented in order to drive firms of travel and tourism sector towards success. Lastly, a well versed business start-up plan must be developed to establish the enterprise successfully in the market and ensure long-term sustainability.
You may also go through some related samples of Travel and Tourism -
L/616/1805 Travel and Tourism Unit 21 HND in Hospitality Management
Travel and Tourism Procedure of Thomson
Recent Trends and Development and it's Effect on Operations of Thomas Cook
K/601/0941 Unit 4 Research Project Pearson BTEC (HND) Travel and Tourism