Introduction
Referencing is the practice of acknowledging the sources from where the data is collected in the body of work. This project will cover the importance of referencing in academic writing and how it helps to keep a check on plagiarism. Academic writing is based upon the ideas, opinions and experience of more than one one author. Academic writings are generally carried out with the help of research from sources like books, journal articles, websites etc. These may help the writer to support his ideas with realistic and fundamental concepts and theories already framed by various authors.
Importance of referencing in Academic Writing
Academic writing is the presentation of ideas and opinions in a discussion or argument. Referencing refers to enhancement of academic writing by the inclusion of realistic theories and studies given by various authors and recognising them in the body of article (Bailey, 2014). Referencing often aims at appreciating the research and fundamentals given by other writers and thus including them to provide a strong base to the original report. Referencing is all about tracing the authenticity of views given by the writer in academic writing. This practice helps the readers to identify the source from which the information is taken and to further read about the topic if they wish to. References provide links of the resource from where the information is collected. These links include the name of author, type of resource such as book, journal, online and time when the information and the year when the study was originally published. Reference is the bracketed or footnoted piece of information that communicates to the reader the source of evidence provided in report (Horstmanshof and Brownie, 2013). Furthermore, it creates a link between the original study and the way a writer conveys those ideas without changing the basic idea proposed by author. This is more commonly known as paraphrasing. In this phenomenon, writer has to cite from where the main idea is taken by providing proper evidence for readers.
Referencing ensures the security of work provided by various authors. This can be done if academic writing is done by following the proposed structure. Thus referencing prevents plagiarism. Plagiarism refers to the act of presenting an author's ideas, views and studies without giving him the acknowledgement in report. Plagiarism is considered as an offence in academic writing (Tribble, 2014). To avoid this, referencing plays a vital role. The most effective way of avoiding plagiarism is citing the resources used in the report both in the main body as well as in bibliography section. Use of references reflect the quality of work, provide details of resources used and are reflection of the wide study carried on the subject matter. Proper referencing and citation removes the scope of plagiarism.
The act of acknowledging the work of various other authors in the work reflects the wide area of study conducted to gain an insight into the subject matter written about. It shows the research done by author in relation to the views and opinions given by other writers about the topic. It provides a strong base to the discussion and arguments given by author in his work (Itua and et. al., 2014). By quoting the ideas, theories, opinions and studies given by various writers in the work report, author can strengthen his view point in the academic report.
Irrespective of so many positive aspects of referencing, there can be a negative side to this also. Referencing is a tedious and time-consuming process. Often the information used as a evidence in academic report can be outdated and no more in function. Also, the information provided by way of studies and theories given by famous authors can be biased depending upon the subject matter. Along with that, it is important for a writer to check the reliability of the information cited as evidence in his academic report (Gillett, Hammond and Martala, 2013). Also, it is feasible for any person in today's world to create a website, thus, it is imperative to check whether the website used as a resource is authentic or not.
Conclusion:From the above report, it can be concluded that referencing is an essential part of every academic writing as it provides the evidence as to where the information is taken from. On the other hand, it can be analysed that this act has some negative aspects too if the reliability and authenticity of the resources are not kept in consideration.
Personal Reflection Project
Health and social care programs basically provides awareness to the audience about numerous of health issues which are arising at regular basis in surrounding. I have attended many health care and social session as it helps me updating my knowledge over society and its issues that influencing environment in negative as well as positive manner both. It has been observed that these programs provides deep knowledge about recent health care policy and other regulation which can provide benefits to the audience (Redmond, 2017). Over my experience of these programs I have analysed that there are numerous of contemporary issues which are being discussed only in programs. It can be said that during this program it is responsibility of each and every individual to understand actual topic which is shared by the speaker on the basis of their knowledge. As a result, after gaining knowledge of contemporary issue listeners can adopt some suggestions and topics in their personal life when they faces same issue or problem.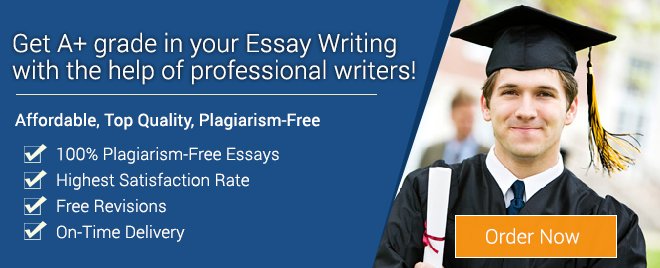 Along with this, I have also experienced that speakers of these programs are gathering information from the many social sites and other websites so that they can grab knowledge over the same topic in advance. So that they can convey same knowledge of topic to the audience in effective and deep manner (Baldwin, 2016). As a result, audience can acquire information in clear manner which will help them in securing themselves from harmful diseases which might be faced by them in recent life or in future. The shared knowledge can be further discussed with other known people with whom audience are interacting in their personal as well as professional life. As per my experience of health and social programs, I can say that before attending these sessions I was not having appropriate knowledge on the current health issues and problems which are faced by surrounding people.
As being person, I can say that my normal working schedule is quite busy and hectic which might unintentionally leads to carelessness in eating habit and ignorance of exercise. As per the observance of my schedule, I have observed that it is mandatory for me pay more attention on good eating habits which are beneficial in making my immune system more strong in comparison to past health record. It can be said by attending health and social programs in regular interval I can upgrade my knowledge over these session and use its benefits in securing life of mine as well as my native people in effective manner. In addition to this, the program which I have attended was not only containing information on the health but, in the same sessions it also contained information on some of the social issues which are experienced by people in their life. I have also noticed that speaker of programs are giving more priority to topic and content which they are sharing with audience and maximum people among audience believes that whatever the speaker is saying is absolutely true. In this regard, it is responsibility of speaker to convey true and authentic information with the audience. I have also observed that approximately all speakers gathers their speaking material through secondary sources like websites, newspaper and magazine. As it provides true and relevant information about present scenario.
Apart from this, I have also observed that now a days many of schools and colleges are adapting these programming session in academic areas. They also gives equivalent priority to curriculum activities as it enhances knowledge of students on the other activities too. This helps students to strengthen their command and additional knowledge on health issues that is influencing surrounding environment in present situation (Knott and Scragg, T. eds., 2016). In addition to this, there are numerous of social issues which are experienced by youngsters and even they are the only reason behind these issues. As per per my overall experience, I can say that by attending health and social issues programs I am now more active and aware about surrounding activities and problems which are faced by my known and even neighbourhood. I can improve my own habits which might contribute in the social issues. Apart from this, I can also aware more people on the same topic so that they can save their own life.
Importance of reflection in health and social care project
Reflection is the pattern in which person used to think whole scenario in the systematic manner. In this, experiencing person is giving equal priority to every phase in order to find out actual solution for the problem that is done by them in effective manner. It is important for the person to give a effective reflection so that they can find out appropriate solution for their overall work. In order to understand whole procedure of reflection there are numerous of models which are given by authors. Gibbs have given an effective cycle which is beneficial for the individual to conduct an effective reflection. Reflective model of Gibbs contains various steps which are described below with its importance. This model is described as below:
Description: In this stage, the persons develops an understanding of the situation arising in the health care center. For instance, if a patient is admitted in the hospital who has abdominal pain, it is required by the staff of health care centers to examine the body of the patient and check whether physical state of patient is right or not. In case there is any discrepancy in patient's health condition, they would ascertain the suitability of treatment for the person. In case, it is found that the health condition of patient cannot be rectified by treatment, they would carry out an abdominal surgery (Moon, 2013). On the day of surgery, the doctor along with two nurses cleaned the wounds of patient. After that, the surgery was carried out on the body of patient. Surgical process took 3 hours after which the patient was admitted for 3 days without any physical movement from hospital bed. After that, they prescribed a month medicinal procedure to the patient to diagnose the chronic health situation totally.
Feelings:This stage of Gibbs model includes the feelings and views of individuals or group in relation to the situation. For instance, discussing about the example considered in the previous stage, various feelings were noticed. From the first time the patient came to the hospital for checkup to the stage where he was prescribed the medicinal procedure, health care staff underwent a number of feelings (Eden, 2014). Primarily they felt sympathy for the patient as it reminded them of the fear they always had while visiting a doctor before they entered the medical field. Secondly, they felt intimidated as being a part of profession that gives them the chance to deal with patients of all the ages and know their psyche and problem and then develop a medical solution for that. After the surgery was done, they felt relieved, happy and proud to have conducted the operation successfully. Lastly, meeting the patient after 3 days of surgery when they prescribed him a medical treatment, they felt contented as the patient would finally be relieved of the pain after a month.
Evaluation:This stage involves the evaluation of positive and negative aspects of the situation as experienced by the individual or group. For instance, evaluation of the scenario described above reveals that the event had a positive impact on the medical staff involved with patient in a number of ways. Firstly, it added to their experience of nursing and medical treatment (Bassot, 2015). Also, it helped them to deal with problems that are unique to specific group of population and develop a solution for it. Furthermore, it reaffirmed their choice of medical field as a career. During a person's career, they always possess doubts about whether they have chosen the right profession. However, there are also instances where they feel contented and satisfied with their selection of profession (Ekelin, Kvist and Persson, 2016). They experienced the same feeling while carrying out the surgery of patient. On the other hand, it was quite challenging for them as they had not dealt with patients with abdominal pain before in their career. So, there was a risk of failure of surgery during the medical treatment. Also, when the patient visited the hospital after one week of his surgery for post-surgery checkup, appointment was short because of busy schedule of medical staff. This raised a question in their mind about the possibility of patient feeling rushed and uncomfortable about the post-surgery treatment.
Analysis:After finishing of the stage of evaluation, Gibbs reflective model suggests to move on the another step that is analysis. In this stage, individual focuses on the analysing whole scenario for understanding that what they can do in the similar situation when it will be going to experienced by them. As per the given situation it can be said that patient who has visited to hospital is suffering from the abdominal pain which requires instant treatment (Husebø and et. al., 2013). It has been observed that medical staff has firstly evaluated whole scenario so that they can examine and evaluate problem which is being faced by the patient. Further medical staff also study problem in the depth with the help of books and other sources. It can be said analysing actual situation is beneficial for the person as it helps them in finding out actual solution for the problem.
It can be said that it is important for the individual who belongs to health care sector to analysis overall experience so that they can remain careful in the future. Along with this, this also helps in minimising consumption of timing in future whenever similar kind of diseases is required to be treated by them in future.
Conclusion:
After winding up the stage of analysing, now it is required by the individual who is performing to give reflection of their experience. In this stage, Gibbs suggests that it is important for individual to the find out appropriate conclusion for the whole scenario on which they are giving reflection (Boud, Keogh and Walker, 2013). In relation to the above mentioned example, it can said that medical staff who have attended patient are required to give proper conclusion so that they can give answer to patient. It can be said that it is mandatory for medical staff to not remain rigid on the one conclusion. They can also go with the other alternatives which can be suggested to patient as in case if they are not comfortable with the initial conclusion which have been given to patient. This stage has its own importance in the self-reflection as it guides individual to give more alternative option to the desired person. So that they can have many more alternatives options.
Action Plan:In this stage, Gibbs suggests that at last it is required by person to formulate an action plan so that they can avail its benefit in the future whenever it is faced by them again. It can be said that an action plan guides individual to formulate certain guidelines which helps them to remember whole scenario in future whenever it rise in future. As per the stated example in the first step of this model, it can be said medical can prepare their own report in which whole scenario is deeply described (Quinton and Smallbone, 2010). This report can be used as the action plan for them as when they face similar issue in future. This last stage of the Gibbs reflection model gives deep analysis on the whole scenario scenario and also guides individual to beware in future whenever they faces similar kind of problem. It can be said that an effective action plan is beneficial in minimising impact of problem that may arise in future. In context to example of a hospital, it is suggested to the medical to formulate appropriate action plan at the end of their reflection so that they can prepare themselves for future.
As a whole sum, it can be said Gibbs reflective model is beneficial for the individuals who are writing an reflection. As by following this model they can conduct an effective reflection in a systematic manner.
References:
Bailey, S., 2014. Academic writing: A handbook for international students. Routledge.
Tribble, C., 2014. Corpora and corpus analysis: New windows on academic writing. In Academic discourse (pp. 141-159). Routledge.
Itua, I., and et. al., 2014. Exploring barriers and solutions to academic writing: Perspectives from students, higher education and further education tutors. Journal of further and Higher Education. 38(3). pp.305-326.
Gillett, A., Hammond, A. and Martala, M., 2013. Inside track to successful academic writing. Pearson UK.
Horstmanshof, L. and Brownie, S., 2013. A scaffolded approach to Discussion Board use for formative assessment of academic writing skills.Assessment & Evaluation in Higher Education. 38(1). pp.61-73.
You May Also Like: