Organization Selected :
John Lewis & Partners
Question :
This assessment will cover certain questions which are like:
Elaborate the HRM practises and strategies in the organisation.
Give all the functions and the working principles in relation to HRM.
Answer :
INTRODUCTION
Human Resource Management is a function which includes activities related to hiring, maintaining and motivating organisational workforce. It is a primary function in every business organisation which helps them to fulfill their staffing needs (Armstrong and Taylor, 2014). In this report, company which is chosen here is John Lewis & Partners which is an UK based employee-owned company. It is a retain industry which deals in clothing, watches, direct, financial services, cosmetics etc. In this project purpose, functions and benefits of HRM have been discussed. Effectiveness of HRM practices in terms of raising organisational productivity has been evaluated in this report. Importance of employee relations and application of HRM practices in work related context is also been included in this project.
TASK 1
P1 Purpose and function of HRM applicable to organisation
Human resource management is essential function of management which fulfils organisational staffing needs. It also helps to create employee satisfaction. This function plays an important strategic role in recruiting effective candidates for company. HRM manager of John Lewis, need to develop successful plan to recruit fruitful candidate for their organisations. There are some purposes and functions of HRM mentioned below that have to take care by HR manager of company to recruit best potential candidates in their workforce.
Functions of HRM
Recruitment and Selection:
It is a process in which best candidates are selected from large pool of applicants. This process helps to increase efficiency of hiring process in company. HRM managers must organise proper recruitment planning and strategies before conducting this process. In context with John Lewis, their HR managers are using online procedure in order to recruit candidates who have effective knowledge of retail industry.
Training and Development:
It is important function of HRM which aim to improve additional competency and skills of employee within organisation (Bratton and Gold, 2017). It is an essential process in order to increase performance and productivity of workers. John Lewis Company is known for their prosperity in marketplace, so these types of training activities benefit them to enhance morale of their employees and create job satisfaction among them. This method helps to increase company capacity to adopt various technologies and serve their customers at their best.
Compensation and Benefits:
These are non monetary benefits that are given by companies to their employees to enhance their job performance. These benefits are apart from salary which helps to maintain workforce motivation. John Lewis Company provide flexible working hours, life-term insurance and casual leaves to their employees with helps them to work with great enthusiasm.
Ensuring Legal compliances:
Company management must ensure that they are applying required laws and policies within there working environment (Briscoe, Tarique and Schuler, 2012). There are some legal compliance that are following by John Lewis, human right standards, retirement benefits, labour standards, health and safety and pay equity. Apart from this, HR manager of this company provide adequate information to recruiters regarding to their working rights and terms and conditions of organisation.
Performance Appraisals:
This method helps John Lewis company to make their employees happy by providing them various modes of job appraisals. Some of those methods include holiday trips, extra bonus, and incentives. With help of this company can increase job performance and productivity of their employees.
Purpose of HRM
Human resource management is an approach to hire and maintain effective workforce in an organisation. This function helps business their goals and objectives. Main function of HRM is to fulfil staffing need in an organisation. Human resource manager in John Lewis perform different functions to recruit effective candidates within their company. This helps to maximise company profitability and productivity.
P2 Strength and weaknesses of different approaches to recruitment and selections
It is a responsibility of Human resource management department to conduct various activities in order to recruit skilled and effective candidates in John Lewis. A skilled worker helps company to produce high standard of products and services. This results in faster economic growth for a company (Brewster and Hegewisch, 2017). There are two types of recruitment methods and their advantages and disadvantages are mentioned below:
External source:
This recruitment method includes hiring of individuals from outside of the organisation. This method benefits company to extract new and fresh talented candidates (Jiang and et. al., 2012). External source of recruitment attract potential candidates through employment exchanges, field trips, labour contractors, employee referrals and by giving advertisement in newspapers and televisions and on other various sources.
| | |
| --- | --- |
| Strength | Weaknesses |
| This method provides company to extract best and potential workers from larger pool of candidates. | It is a long and expensive process and may cause dissatisfaction among those candidates who are not appointed. |
| Through this process company can have new employees who bring fresh perspectives which can be applied in business challenges. | This recruitment process take more resources and also new employees may take long period of time to adjust and orientate their efforts. |
Internal sources:
It is a recruitment process in which company fill their vacant vacancy from their existing workforce (Berman and et. al., 2012). In this process top management of a company provide job promotions to their employees.
| | |
| --- | --- |
| Strength | Weaknesses |
| This process helps to increase morale of existing employees and motivates them towards better job performance. | This method limits the number of potential and skilled candidates in organisation. Also company cannot able to bring new and fresh ideas from outside. |
| This is cheaper and quicker method. It also helps to provide opportunities of promotions within organisation. | This recruitment method can bring gap in existing workforce. Also it can generate competition among employees which can develop negative working relationships among them. |
Sources of recruitment method in John Lewis & partners:
Top management implement both internal and external process of recruitments in their organisation as per requirements. They are using online modes to post job requirements on various websites and portals. But this process needs more time in further selection.
P3 Explain the benefits of different HRM practises within an organisation for both the employer and employee
Human resource management is a strategic approach that is used to maximise employees performance in an organisation and also to hire and manage effective workforce for an organisation (Buller and McEvoy, 2012). In this context, it is essential for human resource system of John Lewis & Partners to modify its human resource systems and organisational culture to gain competitive advantage in a business environment. There are benefits of HRM practises for both employer and employee, which are discussed as below:
Employee's benefits
(a) Training and Development
The vital benefit of HRM practises for an organisation is training and development, which helps the chosen organisation John Lewis & Partners to improve job performance of their workforce in an dynamic business environment. It will help employees of an organisation in increasing their job satisfaction and in adopting new technologies and methods in their assigned task. The HRM department of John Lewis & Partners organises training and development sessions for their employees to improve skills and knowledge of their new employees and also helps in improving overall development of their existing employees. This HRM practises also helps an organisation in improving their productivity for a longer run in a competitive business environment (Renwick Redman and Maguire, 2013). It also helps an organisation in identifying strength and weaknesses of their employees, which leads in organising training sessions for their staff members in accordance with their needs.
(b) Resource of Information
In this context, HRM department of the chosen organisation John Lewis & Partners organises various conferences and sessions to make its staff members aware of the recent changes, that are required to adopt for overall development of a business entity. It act as supportive department for their employees that guides and motivates them in order to achieve their specific goals and objectives in a competitive business market. The business environment is continuously changing in terms of technology, so it will helps the employees of chosen organisation to adopt new techniques in their business operations.
Employer's benefits
(a) Enhance benefits of organisation
The HRM practises in an organisation also provide benefits to its employers, as it helps in creating healthy and positive work environment (Renwick, Redman and Maguire, 2013). In this regard, it helps John Lewis & Partners in building effective and efficient workforce in their organisation. It also helps top-level managers of chosen organisation to organise meetings with their subordinates in order to make them aware about new management strategies. This will helps them in building positive employer's and employee's relation, which leads in generating high revenues in competitive market. The benefits of HRM practises helps an organisation in improving its overall performance and also in retaining its employees for longer duration. It also helps John Lewis & Partners in encouraging its employer's to company's intellectual assets and to provide appropriate resources to them, which leads in achieving their specific aims and objectives. The HRM department helps an organisation in managing and controlling administrative functions of an organisation.
(b) Organisational culture
Organisational culture plays an important role in making workforce of an organisation efficient and effective. It is a process that concerns how peoples should behave in a business entity. The personality of an organisation in operating its business activities and its workforce is referred as organisational culture. In this context, this benefit will help the chosen organisation John Lewis & Partners in preparing guidelines for its employees, which leads in proper utilisation of resources and also in creating new and innovative products. It helps employees in behaving in a good way with people within an organisation as well as with people outside the organisation.

P4 Evaluation on effectiveness of different HRM practises
An effective HRM practises mainly focuses on employee's improvement, compensation and rewarding employees and also in retaining employees for a longer duration (Brewster, Chung and Sparrow, 2016). In addition to this, it is also essential to make effective strategies that will help employees of an organisation in achieving their specific goals and objectives. In this context, the human resource department of John Lewis & Partners organises various training and development sessions for its employees in order to identify their strength and weaknesses. It will help an organisation in making their workforce effective and efficient in a competitive market.
The HRM practises helps employees in giving their best services and also in improving their skills and competence, which leads in improving their performances. The talent management is also done by HRM department, which will helps the John Lewis & Partners in retaining their best employees for a longer duration. It will help an organisation in improving its overall performance. These HRM practises help an organisation in analysing their internal and external environment, which leads in sustaining growth of an organisation in a business environment. There are some major effective practises of HRM in John Lewis & Partner, which can be described as:
(a) Improvement in abilities and skills of employees
The HRM department of every organisation gives emphasis on organising training and development session for their employees, in order to make them effective towards achieving organisational goals as well as their individual goals (Storey, J., 2014). In this context, HRM department of John Lewis & Partners organises training sessions and also many types of activities like, picnic, yoga, music and cultural events in order to reduce stress level of its employees. They also giver rewards to their employees in accordance with the outcomes arises from assigned task. It helps an organisation in creating a healthy competitive environment within an organisation. The HRM department of an organisation always try to solve their job related issue, which indirectly helps an organisation in gaining loyalty from their employees. It also helps employees of an organisation in gaining job satisfaction. The HRM department also helps in implementing and designing various strategies that helps employees and organisation in achieving their objectives.
(b) Work-life Balance
In this present report, HRM department of the chosen organisation John Lewis & Partners makes flexible working schedules for their employees, in order to helps employees of an organisation in achieving work-life balance. They also provide telecommunication options and training supervisors to reduce stress arising due to workload. These HRM practises help an organisation in creating an result oriented work environment, which leads in overall development of an business entity.
(c) Recruitment and Selection
The major task of human resource department of every organisation is to appoint right person for a right job, in order to improve organisations efficiency. In this context, HRM department of John Lewis & Partners organises various career fairs at colleges and also advertises job vacancies to reach audiences at a broader level. This practise helps an organissation making their staff members effective and efficient.
(d) In terms of return on investment
In this practise, HRM department of John Lewis & Partners organises various training programmes like on the job training for their employees, which helps them to learn while working in a company. It will help both new and existing employees in improving their skills and knowledge towards their specific objectives. It will also help an organisation in making productive workforce and also in improving overall growth of an organisation in a dynamic business environment(Jackson, Schuler, and Jiang, 2014). It also helps John Lewis & Partners in creating effective working guidelines for employees, which helps an organisation in making their workforce competitive in a continuously changing business environment.
P5 Importance of employee relations in influencing decision making.
Maintaining healthy relationship is a vital responsibility of every individual in an organisation. It acts as a pre-requisite for success and growth of any and every organisation. Healthy employee relations increases brand value of a business concern. It acts as a major factor for increasing overall productivity and also satisfaction between employees of John Lewis. Therefore it is a very necessary for managers to strengthen employee relations in following ways.
Effective decision making:
In multinational business concerns , taking actions in change management is not possible by an individual. So, HR managers need to discuss about changes with employees and communicate it to them in an effective way. This would help in getting reviews and opinions on implementation of alterations and also develop a sense of belongingness in them.
Involvement of employees:
Involve solutions and ideas of workers in decision-making procedure helps John Lewis management to boost morale of employees as well as motivate them to work hard.
Harmony in relationships:
Good relations among workers and employees with management assist companies by eliminating chances of conflicts.
Developing a sense of understandability:
Along with this, HR manager should be capable of understanding needs and requirements of workers for accomplishing a task. This will aid them in formulating policies for employee welfare.
Interest creation in employees:
HR manager of John Lewis aims at maintaining interest levels of its employees by maintaining continuous interaction with them.
Managers should be capable of building a good rapport with employees by making him feel secure and comfortable rather than being scared. Therefore, managers of John Lewis has used many methods to maintain relationship balance of employees. HR managers now take opinion and views of workers on a certain point and according to their feedback they formulate important strategies for growth and development.
P6 Key element of employee's legislation and its impact on decision making process of HRM
In order to maintain balance of equality in workers and safeguarding them from humiliation and harassment of superiors and managers, Government of UK has made employee legislations and laws for benefit of employees'rights (Anderson, V., 2013). It includes providing a structural guidelines for organisations which states rights and benefits for welfare of employees. For eliminating discriminations occurring on account of sex, age, gender, caste, colour and nationality etc. from workplace, regulatory bodies has made mandatory for organisations to comply their business with employment legislations passed by government.
These regulations normally affect decision-making process of human resource management of John Lewis. Therefore, HR managers are required to be aware of existing and new employees at the time of recruitment and selection about their rights in company including appraisals, dismissals and lay-offs procedure. These legislation impacts on decision-making process in following ways:-
Employee legislations has made compulsory for companies to provide healthy and safe working environment to workers. They mandatorily have to use equipments and precautions to secure people who are working in their workplaces. If they didn't do so then government can take necessary actions against owners of a business concern.
HR managers have to provide essential training and development programs to existing and new workers in order to make them able to work in a desired manner. At the time of recruitment, they should entails new workers about terms and conditions of enterprise, pay scales, appraisal period as well as provide them inductive training for at least three month. These programs help recruiters to become familiar with new working conditions and environment of that organisation. Also they become more skilled and are able to work effectively and with greater efficiency.
Such regulations impact on CSR (Corporate Social Responsibility) of firms.
Employee laws and regulations comprises of various rules and safety measures that create a sense of safety and well being among workers as well as protect them from all types of discriminations and harassment. Employment Rights, Minimum Wage Act, Sex Discrimination Act, Equal Pay Act etc are major rules and laws passed under this act.. All acts has different meaning but have same purpose i.e. to generate equality among people in industries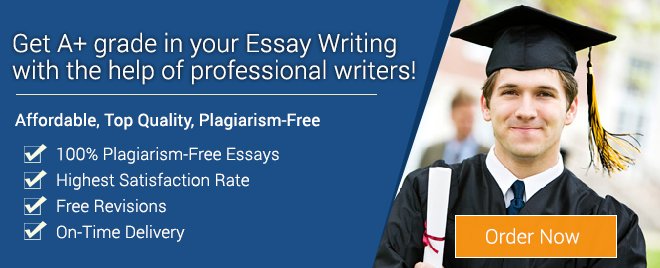 Sex Discrimination Act 1984:
This act was initiated in order to protect workers from biasness which occurs on the basis of their gender, marital status, sexual orientation and personal identifications. It also preserves employees from harassment and humiliations which includes inappropriate behaviour with them by another person. If any such activity has done in office that make persons uneasy and insecure while working then its responsibility of HR management to take action against these. Along with this, if harassed persons think that no action has been taken then they can lodge complaint in regulatory bodies. Currently, John Lewis has various outlets in various countries Apart from large working organisation, its management always try to provide equality among workers.
The Employment Right Act:
This law defend employees from unfair dismissals, heavy workload and redundancy. It strengthens the right of workers to get flexible working hours and parental leave in workplace (Aswathappa, 2013). As stated in Section 86 of this Act, it is amendable for all enterprises to give notice period to employees with proper reason before termination. Any firm cannot terminate a worker without specific reason if they do then will be legally penalised by government. Section 135 Act include redundancy payment that provides the right to compensation for an employee. An employee can demand compensation if his job becomes obsolete. This redundancy payment can be calculated on basis of employees experience in a company as well as his age also matters in the same.
Equality Act 2010:
This is the most powerful act established in 2010 which replaces all previous laws of employment legislations. Through this law, UK government gets much success in eliminating illegal discrimination, harassment and humiliations from workplace of organisations Equality Act provides various rights to employees like equal opportunities for all people to get jobs according to their skills and qualifications..
These are some major impacts of employees' laws and legislations on management of John Lewis and how HR managers further deal with and maintain efficiency level in decision making.
Students in perth who are finding assignment writing service can go through our website Assignment Help Perth and submit assignment in time.
P7 Application of HRM practices
In order to enhance performance of business and maintain workplace, HR managers of a company used to give employment to high skilled employees (Pieper, 2012). In context with John Lewis, currently this company has faced issues related to low marketing performance. Therefore, its HR managers have suggested owners to give employment to new marketing manager who is perfect in promoting its business in perfect manner. In this regard, they have prepared some documentations related to recruitment process. It includes job description, personal specification, interview questions and more.
Job Description
JOB DESCRIPTION
Organisation Name: John Lewis Partnership
Job Details:
Post: Manager
Department: Marketing and Sales
Roles and Responsibilities
Develop effective strategies for launching new product
Supervise and give instruction to team members for promoting business activities
Evaluate competitors strategies to gain competitive advantage
Improve system to deliver adequate service to satisfy customers.
Required Qualification
MBA (In marketing field) from highly affiliated University
Experience required
10 to 12 years
Salary
10 to 12.5 lac per annum.
After formulating the documentation related to job description, next step taken by HR mangers of John Lewis is to present a samples of resume. Here interested candidates can match their profile as per requirement of company. A sample format of personal specification in this regard, can be presented in following manner:-
Personal Specificaion:
Personal Specification
Name:
E-mail:
Contact:
Objective: To work in a big retail industry where I can show my capabilities and skills for enhancing performance of business and increase my level of experience as well.
Qualification:
| | | | |
| --- | --- | --- | --- |
| Class | University/Board | Grade | Passing year |
| 12th class | ABC School | 90.00% | 2012 |
| Graduation in commerce | DEF College | 85.00% | 2015 |
| MBA (in marketing faculty) | XYZ University | A | 2017 |
Experience:
10 Years experience in sales and marketing in retail industry.
Roles and Responsibilities:
Create a proper marketing plan
Identify potential markets
Work with top management
Develop strategies for new product development
Personal Skills:
Leadership abilities.
Managerial skills
Effective communication qualities to influence internal and external stakeholders.
Appropriate Computer and technical knowledge.
Declaration: Hereby I have declared that all above mentioned information is true as per my knowledge and experience.
Henceforth, after giving advertisement on job portal and company's website, further HR managers screen resumes of potential candidates. Further, they have made a proper questionnaire relevant to post of marketing manager, which are needed to be fulfilled by selected candidates (Nickson, D., 2013). On the basis of their response, managers will further conduct face to face interview in order to ascertain their knowledge and experience level. All these processes help in selecting the best applicants for post of marketing manager.
Creation of Structured Interview: In order to take interview of selected applicants, HR manager of John Lewis has framed some relevant questions in following manner:-
Give your brief introduction.
Qualities that differ you from other candidates.
The way you influence potential customers to purchase products of company.
How can you develop collaboration among team-members who are belong to different-different cultural background.
CONCLUSION
From this report, it is understood that human resource management is backboneof an organisation whose main function is to deal in workforce management. HR managers of various business concerns use many methods to recruit best talented workforce within workplace. Along with this, managers manage people of various departments in an organisation as well as their activities. Also, they provide them with various facilities so that they are able to generate a sense of belongingness and create employee retention.. Efforts of workers helps companies to achieve success and growth and development at a quick pace. Therefore, managers should be capable of creating healthy and positive working environment which help them to perform their job roles adequately.
College Students also visit some related samples -
Strategic Human Resource Management Thomas cook
Human Resource managers in performance management Marks & Spencer
Sample About Human Resource Management of BPO