Organization Selected :
Marks and Spencer
Question :
This assessment will cover questions like:
Evaluate the managerial functions and the leadership role by M&S.
Give all the operational activities and the theories.
Elaborate the roles and the responsibilities by managers and leaders.
Answer :
INTRODUCTION
Management and operations refers to the activities which includes designing, executing and control of operations that transform raw materials into final products and services according to which business strategy has been formulated to achieve organisational goals and objectives. It is the responsibility of operation management to utilise available resources in an optimum manner which in turn minimising wastage and increase profitability of company. The present assignment is based on M&S which is one of the largest retailer organisation in UK engaging in providing wide range of clothing products across worldwide. The project report discusses the roles of manager as well as characteristics of leaders along with an appropriate approach that may applied by operation management to bring profitable outcome to company.

TASK 1
1) Introduction to organization
Marks and Spencer is UK-based retailer company having headquarter is in London. This firm was established in year 1884 by Michael Marks and Thomas Spencer. It is a huge size firm and furthermore recorded on London Stock Exchange. This firm is well known for its offering of luxurious food items, clothing and furniture products. Marks and Spencer has around 979 stores in United Kingdom including 615 stores offer only food items. Under this organization around 84,939 staff individuals are working with in various divisions and their fundamental spotlight is on achieving the desired gaols and objectives within a given time-frame. The hierarchical structure of Marks and Spencer organization is flat (Childe, 2011).
2) Manager and leader and compare their roles and characteristics
Manager is a person who is in charge of administrating or monitoring staff or group. It is responsible to formulate business decisions and suitable plans for the betterment of employees as well as all stakeholders. Therefore, It is accountable for division and execute the strategies and plans at working environment. Whereas leader is one who is having an ability and skills to guide and motivate employees to work hard and perform its allotted roles and responsibilities that will be further support them as well as organisation to achieve desired objectives within limited time period.
Roles of managers
Implement policies: In Marks and Spencer organization, the main responsibility of manager is to formulate and implement policies by involving employees in decision-making process so that each employees can easily understand its roles and responsibilities.
Monitor business activities: Manager is an individual who controls and monitors each business activity in order to ensure organisation to achieve maximum profitable outcome in near future. It makes easy for manager to identify the deviations if any, which can restricts its policies to implement successfully and resolve by bringing optimum solutions (Gimenez, Sierra and Rodon, 2012).
Provide training: It is a duty manager to provide training and learning programs to their staff so that they can play out their jobs and capacities in a compelling way that will bring easiness for company to achieve its desired goals and objectives.
Roles of Leader
Solicits support: Under this, leader is a person that welcomes and engage participation of the subordinates. It can do anything with his identity, development, experience and insight which can be give the positive results.
Supportive: Leader bolster the team mates in their activities and work with an objective supporting them to not confront any sort of trouble. It makes positive impact on working behaviour of employees which increases their performance level as well.
Empower team building: In this, the crucial role of leader is to propel the representatives to work in a group at work environment. In Marks and Spencer, leaders brings motivation and self confidence among the employees so they can work with one another, bolster them in a viable way. It is useful in build up the trust among representatives and furthermore asses in make the positive workplace. It will build up the positive effect on mind of customers (Grant, Wong and Trautrims, 2017).
Characteristics of a leader and managers of Marks & Spencer
Communication: It is essential for managers to create a good communication channel in order to communicate with its staff directly without facing any interruptions. In Marks and Spencer organization, managers speak with their representatives and propel them so their execution level can be improved.
Leadership-In setting to be a successful leader or manager, it is important that they should lead their staff individuals in a huge way. They manage their workers regarding playing out allotted roles and responsibilities in more effective and desired way.
Confidence: It is an essential factor that must be develop by managers and leaders in their employees so that they can able to deal with future contingencies in more effective way. It motivates them to work in a team by sharing its ideas and innovative methods of working more freely Ham, Hitomi and Yoshida, 2012).
3) Differences of managerial functions and leadership roles by applying a range of management theories and concepts
The growth and success of business organisation is very much depends on the decisions and plans formulated by the management as they have an appropriate skills and knowledge about execution of different business functions in more effective way. They performs several functions for the betterment of an organisation which is further understood as under:
Planning: It is a primary function of managers in which they prepare an effective plans and policies after analysing the mission, vision and objectives of company. It forecast the business functions and on the basis of which making plans in advance so as to prevent company from any future mis-happenings.
Organising: In this function, manager sorts out all activities of firm in a successful way so that staff individuals can know about their jobs and perform in a viable way.
Leading: Manager of Marks and Spencer requires to lead and inspire others through making plans in advance which direct other to perform its allotted task in more effective way. It requires managers to communicate, motivate etc. employees to deal with issues that may arises anytime due to future contingencies (Hoi, Wu and Zhang, 2013).
Coordination: It helps in uniting all staff individuals through building up a viable relationship and furthermore feel them more agreeable to share issues and perspectives.
Controlling - In this, manager of Marks and Spencer examine and control business activities at work environment so that there will be not issues emerge and efficiency of firm can be easily upgraded.
4) Various situations and roles of leader and functions of a manager apply in different situations
Both leaders and managers performs distinctive role in Marks and Spencer that guarantee accomplishing particular goals. Staff individuals play out their roles and responsibilities and leaders gives an appropriate guidance to them. There are distinctive circumstances in which managers and leaders perform their roles:
Change management: In this, the management is required to establish an effective strategies and plans in order to accept changes which will be further supported by the leaders through providing motivation to the staff members to take participation in business activities and cope up with the changes in favourable way of company.
Training and development: Under this, the managers act as a developer of employees through enhancing their skills and capabilities by providing suitable training and development programs at workplace. It will be supported by the leaders who is required to conduct skills audit of employees which makes easy to identify the requirements of training programs. It will be further communicate to managers to develop training session at workplace (Khan and Lund-Thomsen, 2011).
(5) Different management and leadership theories
Leadership refers to the action implemented to enhance the capabilities of individuals and group. It motivates the people to inspire others in order to increase their performance and productivity level. For this, leaders have different leadership theories which can be adopted at workplace of Marks and Spencer for the betterment of employees as well as an organisation:
Contingency theory - This theory contends that there isn't any single driving way and furthermore every leadership style ought to be founded on a few conditions that meant that there are numerous individuals which can perform at abnormal level. It stresses that the viability of a leaders in Marks and Spencer and that depends on style of leaders to the correct condition.
Situational leadership - It implies when manager or leader of organization ought to alter its leadership style with the end goal to fit improvement dimension of followers to impact. Based on circumstance, leaders of Marks and Spencer implement this style and it is useful in upgrade confidence between staff individuals and furthermore create profitable condition. By embracing this leadership style, firm can continue its business operations in market and achieve growth rate (Laudon and Laudon, 2016).
System leadership - This style of leadership enable leaders to develop circumstance where individuals at the all dimension can be work in beneficial way to potential. This theory is useful for managers or leaders in Marks and Spencer to oversee and in addition take care of issues of team members. And if at working environment, staff individuals confront any issue or complexities, leader give the optimum solutions for them so as to resolve issues that makes adverse impact on their performance level.
6) Strengths and weaknesses of different theories and approaches
Contingency Leadership
| | |
| --- | --- |
| Strengths | Weaknesses |
| Enhance fallibility in the task structure. | It is reactive not proactive in nature. |
| It supplies data on leadership styles. | It is complex and also present issues in testing theory percepts. |
System Leadership
| | |
| --- | --- |
| Strengths | Weaknesses |
| This leadership provides better framework for interpretation and presentation of realities as well as phenomenon. | It is complicated and lengthy in nature. |
| It provides many teams with which the leaders can be understood. | In this leadership, more risk is involved. |
Situational Leadership
| | |
| --- | --- |
| Strengths | Weaknesses |
| It asses in enhancing motivation as it included staff members in process of decision making. | It tends to be emphasize short term strategy because its main focus on current scenario. |
| It increase awareness as staff members monitor situation in context to aware of leadership style. | It develops confusion with in groups as situations are interrelated and interconnected. |
7) Conclude on how managers and leaders make impacts on organisation
In Marks & Spencer, both managers and leaders play equally important role in the growth and development of business functions. The leader act as a motivator to bring self confidence among employees to work hard and perform in an optimum way so as to achieve desired target within given time frame. On the other side, managers formulate an effective plans and policies in order to direct and monitor the business activities so as to ensure that it can be executed according to the plans and policies of an organisation (Pedrycz and Chen, 2015).
TASK 2
1) Operation management and key approaches adopted by organisation
Operation management is held responsible to maintain the quality of products and services through utilising limited resources in an optimum manner during production process. It will results in increasing sustainability of product and profitability of company. They always tried to maintain the balance between the cost and revenue in order to ensure about achieving desired outcomes. It performs crucial functions which includes planning, organising, coordinating, controlling etc. which enables organisation to meet its desired expectations as well as of customers. There are various approaches of operation management which are determined as under:
Six sigma: It is an approach which assist organisation to enhance the quality in production process which can be possible through eliminating defects and errors, saving time and reduction of cost. It promotes improvement in activities of operation management. Reducing wastage directly makes positive impact on the quality and price of products due to which the Marks and Spencer can afford to sell its products at a reasonable prices to their targeted customers in the market (Rosemann and vom Brocke, 2015).
Lean production: It is another approach that put attention on improving quality and minimising waste. Marks and Spencer uses this approach to deal with all business elements exist from design by production to the distribution. This methodology is useful in lessen the wastage from production process without giving up any unit of product.
Continuous improvement: It is considered as an effective approach which is used by almost all large sized organisations. It directs the company to make their continuing efforts in enhancing the services process and products. For this, the management of Marks and Spencer motivates its employees to develop new and innovative ideas that will help company in enhancing their offering list. It will be more helpful for Marks and Spencer to make improved changes in their production process so as to improve the quality of products on continuous basis.
2) Roles and responsibilities of managers and leaders in successful management of operation
Managers play a critical role in managing operational activities of an organisation to maintain the quality and quantity of products by creating better relations with suppliers and other departments. On the other hand, leader also play a valuable role in managing the workforce to perform their best in production process through providing them training and learning programs and directs them to work according to the plans and strategies framed by the managers. Here are the some roles and responsibilities of managers and leaders in operation management:
Resources management: The managers of Marks and Spencer always tried to manage the personnel and raw materials so as to minimise its wastage. With the help of this, the production cost has been decreased and increase quality of products as well as profitability of company (Steurer, Martinuzzi and Margula, 2012).
Financial management: This is another functions that is performed by operation manager to continuous production activities without facing any interruptions such as lack of funds. They are required to maintain better relations with suppliers and investors in order to receive adequate support on time. For this, leaders also supported them to guide employees to utilise resources in an optimum manner. The managers of Marks and Spencer should use cot-benefit analysis method to make improvement in efficiency.
Communication: It is the responsibility of operation manager to communicate and coordinate with the employees regarding their allotted roles and responsibilities. It requires support of leader to bring motivation among them to work in team to achieve better result.
3) Importance and value of the key approaches to operations management
Operation management is held liable to manage and monitor the daily business activities. With the help of this, Marks and Spencer is more capable to utilises available resources such as funds, labour, raw materials etc. in an optimum manner which directly makes positive impact on the productivity of business. Lean production is more beneficial for company in order to enhance the efficiency in their operations, maximising productivity and reducing wastage of resources.
It is business philosophy which become more successful that help in reducing wastage and increasing productivity. Whereas, continuous improvement is another effective approach which drives company to achieve competitive advantage in market through making continuous improved changes in the quality of products which can easily grab an attention of maximum number of customers. Therefore, key approaches of operation management play a significant role in enhancing efficiencies of production process of company.
4) Managers and leaders could be effective in improving operational efficiencies
The managers and leaders both are responsible to maintain the productivity level at workplace by managing and motivating employees to utilise limited resources in an optimum manner that will bring profitable outcome to company in near future. It requires managers and leaders to prioritize the work on the basis of which decision has been made. Here are the some way through which leaders and managers can bring improvement in efficiencies of operations:
Quality control: Quality easily attracts targeted people as it maximise their satisfaction level. Thus, it is important for Marks and Spencer to focus on improving quality so that its existence in market may strong and achieved loyalty of customer for longer period of time. Therefore, Quality can be the most priority while making decision regarding execution of operational activities (Tummala and Schoenherr, 2018).
Set right efficiency measurement for continuous improvement: It is essential for the management of Marks and Spencer to use advanced equipment in their production process which help in minimising wastage and improves quality of products. Making suitable changes in products on continuous basis help company in achieving competitive advantage in the market.
Document control: It is also important for managers of operation management to maintain documents which contains all the details regarding resources utilised in production process so that further decisions of charging prices can be made in order to earn huge profits.
5) Impact of external business environment factors on operational management
External business environment consists of several factors such as political, economical, technological, social etc. which largely influences the business organisation operated at global level. To analyse such factors, the management of Marks and Spencer should conduct PEST Analysis which are done as under:
Source: PESTLE Analysis. 2017
Political: It consists of factors such as political stability, changes in taxation policies, regulations etc. which can impact the business operations of an organisation. If the political conditions are changes in nation where the Marks and Spencer is operated then it forces them to make changes in their existing policies to comply with new rules and regulations. Thus, it adversely affect the decision making process of company.
Economical: It consists of economical stability which influences the buying power of individuals of nations, These all impacts the decisions made by management of Marks and Spencer regarding charging pricing policies or expansion of business to some other nation.
Social: It consists of interest and buying behaviour of individuals and society as a whole. It affects the demands of products and services in the market which can be overcome through bringing new and innovative products into the market on continuous basis. Thus, Marks and Spencer should make continuous changes in their existing offerings so as to attract interest and buying behaviour of customers (PESTLE Analysis, 2017).
Technological: It consists of technological changes that will affect the cost of operations either in positive or negative manner. Investing money by Marks and Spencer to introduce advanced technology in production process enhances the quality of products and minimises the cost of production which in results increasing profitability of company.
You can also get help with management assignments from here, just go through Operations Management Assignment Help and get your assignment done by our expert writer at affordable prices.
(6) Application of operations management to manage the factors that impact on business environment
There are several factors existing in business environment can affect the business decisions made by the managers and leaders. Marks and Spencer is largest retail organisation which is operated at global level thus can be affected on large basis. For this, managers and leaders should develop an effective strategies in order to analyse such influencing factors with the help of SWOT and PESTLE Analysis. This will be more helpful to identity its negative as well as positive impact on business operations which makes easy for managers and leaders to adopt suitable strategies to deal with such factors more effectively.
CSR - it is a concept that is very broad and include many forms depending on the company and industry, under CSR activity business aim to benefit the society with advertise their own brands. As it is mutually beneficial for both community and company. Marks and Spencer are running their five year eco plan with completion of three years successfully. Under this plan they recycled their 1.8 million items in clothes industry. Similar they reduce the supply of their bags by charging them from customer.
Culture - An organizational culture is powerful because it design the internal environment as they see their world. Every culture is different from their value and belief and it is stable in the company if they hold in internal environment of a company for a long time. Marks and Spencer have to face difficult time because of their they are giant in retail industry so it is very hard to change because they are already successful and this develop a barrier that is resistant to change because of inflexible policy.
Ethics - It is called moral belief like discipline, what is actually good and bad. It also include the value and principle that have been followed by the company to run their business. These are the fundamentals that can be an issue in practical decision-making if company cannot follow the ethics. As plan a is already discussed in CSR activity now in favour of ethics Marks and Spencer make products of high quality with environment friendly resources. By 2020 M&S committed that they reduce their water use.
Stakeholder - It refer to the group, individual and organization that has interest in a company. The stakeholder are affected by a companies action, objective and rules. Creditor, owner, customer etc. are known as stakeholder of a company.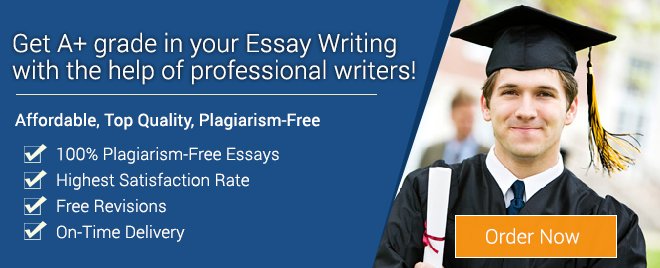 Expectations of stakeholders:
Shareholder expects from company the maximum return on their investment.
Government expects company to make tax payments to them on consistent basis.
Suppliers expects from company to maintain an effective pricing policy so as to ensure their sustainability in market.
Employees expectations are to get equal rights and payments for the services they provided to the company.
Customer's expectations are to get optimum quality products and services offered by an organisation so as to increase their standard of living.
Competitors have expect to provide new range of products in the market to give tough competition to their rivals so as to increase the buying options of customers.
(7) Conclude and suggest recommendations for future improvements
It has been concluded from the above discussions that Marks and Spence have different options and techniques in order to enhance the quality of production as well as process. It increase capability of company to brings their improved products into market with an affordable prices which can easily attracts large number of customers. On the other hand, it has been recommended for organisations such as Marks and Spencer to upgrade their existing techniques and equipments used in production process in regular basis so as to minimise the wastage and increase productivity of company.
CONCLUSION
It has been concluded from the above project report that operation management play a significant and valuable role in the growth and development of an organisation through making their efforts in reducing business cost through utilisation of resources in an optimum manner. For this, managers and leaders play equally important role in managing the business activities in different situations. Apart from this, external environment is also required to analyse using PESTLE and SWOT Analysis in order to identify the positive and negative impact on business operations of company.
You may also check our samples based on Marks and Spencer -
Business Operations of Marks and Spencer
Structure & Functions of Marks and Spencer
Operations Management Report on Marks and Spencer
Roles and Characteristics of a Leader and a Manager of Marks & Spencer