Introduction to Tokyo Airports
Airport operation is considered as the most important task towards the development of the country which aids to provide the effective mode of transportation and offer good quality of services for the general community. Present report is based on airport operation of which will cover the services offered to Japanese capital on the basis of development of air transport facilities and ensure better connectivity. Further, consequences of physical design and capability limited for an airport has been explained. In addition to this, current situation of Ibarraki and its potential role in the future has also been explained. Apart from this, alternative strategy for Tokyo has been proposed to make the point to point traffic and international hub.
Critically assessing the consequences of physical design and capability limited of Haneda airport
Haneda airport was started or initiated in 1931 with the purpose of serve the nation effectively. The future expansion of this particular airport is limitless due to available of natural resources and appropriate scope of the airport for the purpose of meeting specific requirement of the all the related parties. However, with the help of world's fifth longest coastline, greater than 0.5% of total area of Japan is reclaimed land which is there with the nation from since 12th century. Japanese technology contribute towards expansion of the Haneda airport effectively due to association of high tech modelling. Due to availability of appropriate facilitates and services, it is considered as the most punctual airport of the world. The new terminal was served with the help of local airport transit line and Tokyo Monorail. This proves to be effective to ensure the proper development of nation and easy in organizing the Tokyo Olympic games in 2020. It is made possible through railway link so as to determine the better transport facilities of people. Moreover, the development or principles related to Haneda airport reflects that lodged between flight path was near the area of airport and military base. This proves to be effectively to approach to end users of passengers effectively (Haneda Airport, 2017)
On a critical note, people face issue in accessing the services which are provided at the airport. For this purpose, Haneda airport put efforts to implement the user-friendly facilities under which earliest planning stages were involved by taking into account people with disabilities. For this purpose facilities related to wheelchairs for people with hearing and vision impairments. However, the biggest issue remain with the toilet design of airport under which people need assistance from helper. For example, door of the wash rooms get opened when user approach the same. Still, they need helpful for other related aspect in using the wash room. This design issue affected development phase to a great extent and accordingly door which can be opened manually came into existence. On the other hand, physical design related to elevators is also designed in accordance with normal and abnormal people both so as to access the services easily.
In order to ensure peace in mind among travellers it is important to focus on the physical design. It consists of several physical design principles such as building the rest rooms and multi-purpose rooms. For this purpose, more spacious environment is provided and along with accessible restroom accommodate. For this purpose, Japan restroom award was given for the Tokyo International Air Terminal so as to maintain the appropriate kind of facilities to cater the requirement of passengers effectively. At the same time, other physical design related to checking of the luggage can be done effectively without damaging the luggage. It is because appropriate design make it possible to roll the luggage easily. Moreover the information related to flight is provided in a very convenient manner through which it becomes easy for passengers to read the information. Furthermore, large font, high contract and apt selection of font colour is done to make the information readable. At the same time, elevator is designed by taking into account width of the door which open as car so as to make the entry and exist easier. On the other hand, varied telephone centre and five information counter are provided through which information can be accessed by any user. Not only this but the concierge phones are availed at the parking areas also so they can easily provide the detail information related to transportation. Furthermore, qualifies and skilled personnel are hired who effectively handle the task regarding offering the assistance for users or passengers. Apart from this, number of ATM facilities are availed through which cash related issues of travellers can be resolved in a most effective manner.
Passengers carts is also included under the terminal through which it becomes easy for them to travel from one to another place in a right manner. Moreover communication board support is provided for the passengers in the convenient form. Moreover physical design of the airport also reflects that assistant god restroom whereby visitors can get the higher quality of services and get their need satisfied in an effectual manner
However, increasing domestic demand had direct impact on the expansion of the Haneda through which it becomes easy by introducing 4th runway, new cross wind D-runway. The capability of the airport has been increased with the introduction of new terminals. This is helpful for the purpose departure and arrival of number of people at the same time. However, direct connection with train make it possible for the visitors to find the most easier way to travel and reach to the end users effectively. This shows that effective capability of airport and its access to varied parties or passengers travel to Japan to Tokyo. In this manner, better transport facilities are availed for the users whereby it becomes easy for them to ensure better connectivity among all provided transport facilities. Thus, package of appropriate service is offered with the help of Haneda airport which give rich experience to users.
Critically assess the strategy of Tokyo and its two main airports: Haneda (HND) & Narita (NRT)
There are different strategies adopted by airport in order to offer the air transport facilities for passengers. The Haneda airport tend to focsu on more domestic flights in comparison to international flights. This aids to provide the better facilities related to transportation for the different parties and support them to cater their requirement in an effectual manner. The basic aim of the this airport is to handle domestic air traffic of the capital. However, during 2010 the number of international flights were increased due to new runway along with new international terminal building. Hence, the major strategy applied by the Haneda airport to covers the Asian destinations otherwise flights during the early morning and late evening slots are banned. However, with the increase in the capacity, airport started to work on the international air transport facility also. However, basic focus was laid on the local facilities only. Though, in the current era, Haneda airport it focusing on the international passengers in order to travel in convenient cities of Japan. It becomes the challenging task for Narita airport. Moreover, operating flexibility is offered through Haneda and accordingly number of passengers are higher for the same. On a critical note, the commercial aircraft are provided under this mentioned airport whereas Nariata look on to follow-me cards for the purpose of business and commercial aircraft both. These strategies are applied to grab the attention of more users. Hence, it is operating at both international and national level in a more user-friendly manner so as to retain the visitors and provide them rich experience. Furthermore, Haneda airport split itself in the operational term such as Tokyo International Air Terminal Corporation in order to manage the international terminal. On the other hand, Japan Airport Terminal Co facilitates to operate and manage the terminal 1 & 2 both. This aids to meet the expectations of all related parties and provide them rich experience effectively. Hence, its down-town Tokyo and close proximity has made itself popular. Moreover, there are several Japanese and foreign airlines serving to Haneda airport international terminal such as Peach aviation, Japan airlines and Air AsiaX and Air China as well as Air France. Along with that American Airline and cathy dragon etc are also included under it.
In addition to this, Narita airport focuses on working on more international flights through it becomes easy to provide good quality of services to visitors across the globe. However, the airport is focusing on building lower cost carrier terminal so as to improve the transport facilities in a more effective manner. The major issue with their airport is of competitiveness and its lending fee. Owing to this, corporation should apply suitable strategy so as to cut the same cost and ensure the well being of the associated passengers and other related stakeholders. Moreover, airport tried to focus on LLC but still restricted hours, landing feeds and congestion etc made it more typical for them to opera the business successfully. Though, this focuses upon the international air traffic and tends to be more rigid in comparison to competitiors.
There are several domestic airlines associated with Narita airport such as All Nippon airways, Peach, Japan Airlines as well as Spring Japan. Along with that, Vanilla Air and Jetstart Japan are also included in accordance with the terminal of the airport. However, all these are covered under the domestic flights of the airport so as to ensure the travelling of parties from one to another city, capital or state. This is helpful to make the tour more easier for those who are planning for national or international tour (Narita Airport Bases Growth Strategy Around New Lcc Terminal, 2017). In additonto this, due to higher competition in the market, airport shift its focus towards the domestic flights which are generally operated by low cost carriers. Though, it does not make significant impact on the success of the airport due to switch of customers or visitors from Narita to Haneda. This has provided better opportunities of growth for the another airport mentioned in the report. However, Haneda airport was supported by the government through increase in the airport slots. This might be positive for Narita to attract more domestic customers through shifting entire focus on the respective airline.
Assessment of the current situation of Ibaraki Airport and its role in future
Ibaraki Airport is one of the airport within the city of Omitama Ibaraki Prefecture, Japan. The company is serving as air base for the Japan Air Self Defense force under the name Hyakuri Air base. Ibaraki airport was being opened on March 11 2010. The airport has been located around 85 km north of Tokyo as well as it is intended towards serving lower cost options to Tokyo's larger Narita as well as Haneda airports. The domestic flight from Ibaraki airport is to Sapparo, Kobe, Fukuoka as well as Naha. On the other hand the international flights is to Shanghai. The particular airport has been built as a result of the larger investment made by public. This airport has been criticized in terms that it is considered as wasteful spending of the government and it is unnecessary (Ohashi, Kim, Oum and Yu, 2005). Further it has been opened with one flight in a day. Demand in relation with traveling by air is increasing to a greater extent in Japan. This is specifically in case of Tokyo Metropolitan area. Ibaraki airport possess the greater potential towards responding towards the increasing demand. It is considered as the third airport within the metropolitan are after Haneda as well as Narita airports. Along with this it has been developed as the secondary airport for Tokyo. Ibaraki has been awarded as low cost airport of the year from CAPA for efforts it has made for attainment of the aims.

Skymark Airline within Japan as well as Spring Airline of China at present offer air flight service within Ibaraki airport. Ibaraki airport is charging 30% less fees related with landing in comparison with Haneda as well as Narita as within the year 2014. Further it is allowing airlines to carry out the business at lower cost even it has been situated within the metropolitan area. Amongst the several benefits the passengers are able to board a non stop bus to the station of Tokyo for 500 yen. The airport possess the feature of low cost terminal building achievement. This has been gained that airport possess the advantage of greater effective aircraft taxiing. Airport of Japanese specifically applies the passenger boarding. However Ibaraki airport has made adoption of boarding ramp system that has enhanced the efficiency of the aircraft taxiing as well as transfer of passenger. In addition to this no costs are needed for installation as well as maintenance of the boarding bridges. The airlines are not required to make payment of the fees for usage of such kind of bridges . Another major benefit is related with compact and efficient terminal building. The Japanese airports possess two story terminal building along with the lobby for departure on the 2nd floor as well as arrival lobby at the initial floor. However in Ibaraki the terminal building of airport both the lobby of departure and arrival are situated on the 1st floor. The terminal building of the airport is distinguished by the user friendly design with all important functions that are developed for greater simplicity as well as efficiency. There was existence of several issues that were being faced with respect to the particular airport. It has been gained that the local government has notified that they are not intended to make utilization of the airport after its completion. Such decision regarding the airline reflects that 90% of the air traffic within the Japan would not be presence from the particular airport . Another major issue that is being determined is related with the location of the airport. This affects the accessibility of the customers as this is situated 96 miles from Shinjuku district Tokyo. Another major issue that is being faced reflects that while opening the airport there were no planning towards offering any kind of public transportation from or to the airport.
It has been examined that the facilities that are being offered IBR are minimum. While the airport was being marketed by provincial government as lower cost airline hub. The facilities that were being provided at the airport were inadequate towards meeting the need. It has been determined that current situation of the airport is not sound in terms of issues that exists in relation with it. The optimum use of the Ibaraki airport is not being done to a significant level which reflects that its current condition is not up to the mark.
Proposing alternative strategy for Tokyo if it serve efficiently point to point traffic
In the present greater competition era the airports have become the major part related with commercialization, privatization as well as globalization that leads to integration across the globe as well as sustainable development of the airport industry. Having more number of airport is considered as the advantage of the for the country. This is in terms that it enhances the foreign capital within the nation. Along with this the progress of the nation is also increased to a significant level. There is increase in the scope for the country to enhance its growth by the means of airport (Doganis, 2005). The accessibility for the visitors also increases as there is varied number of airports that are located at several locations. As there is increase in competition thus sound services are required to be offered by the airport industry so that traveler might not get bad experience. The weaknesses of having three airports within a city are also many. This is related with increase in infrastructure and cost of the government. If such cost are incurred then it is considered beneficial. But in case of Tokyo there is no requirement towards building of Ibaraki airport. This has been considered as the wastage as only single flight per day is operated from the airport. In addition to this number of people who visit the location are also very less due to the issues related with accessibility.
In the recent times, percentage of tourists or visitors increased in Tokyo significantly as compared to the past years. Hence, growth of 7.6% has taken place in the visitor's number which in turn shows that individuals prefer to visit Tokyo. Hence, there is a high level of increase takes place in the number of both domestic and international visitors (Itoh and et.al., 2013). Along with this, now individuals prefer to take services from airport which lay emphasis on point to point traffic. Moreover, with the motive to save time now individuals prefer to take services from airports which in turn help in reaching directly to a destination. Hence, to create a domestic and international hub Haneda, Haneda, Narita and Ibaraki airport needs to undertake following strategies to ensure better connectivity is as follows:
Effective planning and proper management
By doing proper planning all the above mentioned three airports can serve both domestic and international customers more effectually. Moreover, for the creation of international airport owner has to make expenditure (Hsu and Lin, 2005). In addition to this, business entity is also obliged to meet political and legal requirements to a great extent. Hence, by making competent plan Haneda, Narita and Ibaraki airport can serve efficiently point to point traffic.
Research activity
Haneda, Narita and Ibaraki airports can identify the alternative ways to serve people in an effective way via research activity. It is highly significant which in turn helps in identifying the cost effective ways to perform activity. For such expansion, owner of all three airports require information about the number of visitors, their destination, cost of flights and other expenses as well as services provided by others. Hence, by making evaluation of all such aspects owner of airports can take suitable decision regarding the extent to which they have requirement to make investment in flights, land etc.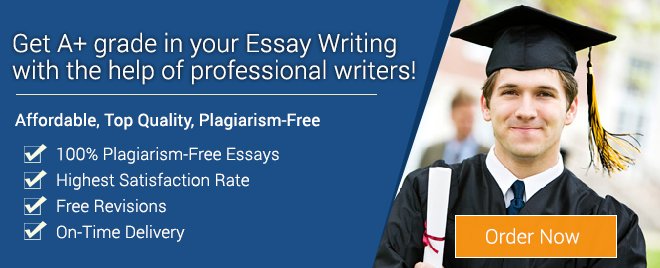 Risk management strategy
By undertaking risk management strategy Haneda, Narita and Ibaraki airports can provide highly effectual services to the individuals. Moreover, during weekends and holidays large number of individuals prefers to travel as compared to other days. In this, by developing better connectivity and relationship with others Haneda, Haneda & Narita and Ibaraki airports can manage point to point traffic more efficiently.
In the world of globalization, it is highly easy for the business units to expand operations at overseas level. Hence, by identifying and acquiring the catchment area airports can attract large number of people. Usually, it is highly difficult for the business owner to acquire the land which is for hospitals and schools . In this, by presenting suitable plan Haneda, Narita and Ibaraki airports can get access of the catchment areas and thereby would become able to offer better services to the people.
Further, by placing emphasis on merger and acquisition strategy Haneda, Narita and Ibaraki airports can fulfill their objectives in relation to offering direct services. Hence, by acquiring the other airline firms all of these three airports can facilitate internationalization. Along with this, by merging business operations with other firm of different country international hub can be created. Hence, both these are the main tools which in turn helps in expanding business operations in both domestic and international market.Along with this, by establishing and managing all these three airports in one city owner of airport can manage traffic in the best possible way. There is several issue such financial, breakdown etc. due to which one airport is not in position to offer services to the customers. In this, by providing customers with other alternative options Tokyo can evolve satisfaction among them.
Conclusion
It can be concluded from the present study that within Tokyo there is presence of three airports. This includes Haneda, Narita as well as Ibaraki. It has been determined that greater boom has been viewed in the particular industry. Thus Tokyo has greater opportunity from such airports. This is effective in increasing the foreign exchange within the country and assist in enhancing the development within the country to a greater extent. This has determined that Ibaraki airport is regarded as one of the low cost airport of Tokyo. But several issues are being faced by this airport in terms of facilities and other that reflects that the airport is not being used in an optimum manner. The facilities and design of the airport is in the manner that it offers greater convenience to the visitors. This results in increasing the attractiveness for the customers as well. Moreover this offers them greater comfort in situation when there are connecting flights for a specific location.Hence, by following all the above mentioned alternative options Tokyo can develop international and domestic airport hub.


References
Ohashi, H., Kim, T.S., Oum, T.H. and Yu, C., 2005. Choice of air cargo transshipment airport: an application to air cargo traffic to/from Northeast Asia. Journal of Air Transport Management.
Watabe, Y. and Noguchi, T., 2011. Site-investigation and geotechnical design of D-runway construction in Tokyo Haneda Airport. Soils and foundations.
Bhattacharya, S. and et.al., 2011. Liquefaction of soil in the Tokyo Bay area from the 2011 Tohoku (Japan) earthquake. Soil Dynamics and Earthquake Engineering.
Lieshout, R. and Matsumoto, H., 2012. New international services and the competitiveness of Tokyo International Airport. Journal of Transport Geography.