Introduction
Information and knowledge management is the structure of developing, capturing and sharing information and effectively by using organizational knowledge. It helps in achieving the organization objectives by making the best use of the knowledge (Maier, 2007). However, knowledge management mainly focuses on achieving the organizational objectives such as improved performance, competitive advantage, innovation and continuous learning and improvement of the organizations (Yew Wong, 2005). The purpose of this report is to mainly focus on the key information that is used by the organization with respect to knowledge management. For example, Tesco, a large retail organization is using this strategy to implement their objectives and goals by determining the information and knowledge management as a key indicator.
Task A – Environmental influences that affect the Organization
Tesco, a multinational food retail company headquartered in UK has stores in 12 countries across the world (Tanriverdi, 2005). Tesco is generally known for selling food and non-food products and also provides various services such as hardware, mobile, insurance and many more. To understand the environmental issues which can affect the organization, Porter's Five Forces and PESTLE analysis is done to implement the objectives. Tesco's objective is to implement Re-positioning the image by improving the outlets, warehousing facilities, stock control and administration systems.
Porter's Five Forces model helps them to analyze the level of competition within an industry and business strategy development.
Competitive Rivalry – Tesco faces an immense competition in the global sector with respect to the growing demand for innovative services, product differentiation and diversification (Maier, 2007). In UK, Tesco has invested immensely in terms of capital to maintain the highest stake in the market share. Retailers like ASDA, Sainsbury are giving tough competition in the local UK market where company have to compare the prices and products with them to ensure Tesco offers more value added products.
Threat of new Entrants – Big Retailers such as ASDA, Sainsbury, and Tesco are facing challenges of new Entrants that can affect the sales , cost of conversion and channel; also dominates in the US market (Newell, and et.al, 2009).
Threat of substitute's products and services- The continuous changes in the new technology poses an immense threat to the organizations as it also affect the product and services which are offered in the similar market rate (Ruggles, R 2009).
Bargaining Power of Buyers- There are several factors that can influence the bargaining power of buyers including the level of dependency in the existing distribution channels, price sensitivity of buyers and other factors. Tesco has strategically aligned its performance objectives to provide better prices to the customers by maintaining a satisfied customer base (Maryam, 2010).
Bargaining Power of Suppliers- This element is essential in terms of providing services such as raw materials, labor and other services(Tanriverdi, 2005) . Suppliers can be negatively affected by the increased product and service prices as well as the quality of the same.
A PESTLE analysis identifies the forces that can have a major impact on Tesco performance.
Political Factors- Since the retailing company operates worldwide; the global political factors greatly influence the performance of Tesco. Due to ongoing financial instability in the world, many governments encourage retailers to create jobs for the domestic population (Yew Wong, 2005). Tesco plays its part in creating employment opportunities, it also, in turn, increases the demand for its products and diversifies its workforce (Newell and et.al, 2009).
Economic Factors- These factors are the major concern for Tesco to leverage their costs, demand, profits and prices. However, the company should be aware of any changes that arise in the policies such as changes in the taxation or any other factors that can affect the accessibility of the finance (Yew Wong, 2005).
Social Factors- As there is continuous change in the social factors, customers in the UK have move towards bulk shopping and one stop shopping. Tesco is adopting changes by accommodating the demand for the products (Yew Wong, 2005).
Technological Factors- The advancement in the technology have brought various new opportunities for Tesco (Uren and et.al, 2006). First, development and introduction of online shopping facilities for home delivery. Second the self service checkpoints have provided ease and convenience for the customers.
Environmental factors- With the increaseof pressure on the companiesthe environmental issues are also affecting the society . Tesco is also minimizing their waste products in the stores by increasing ethical sense in customers.
Legal factors- Increase in the European VAT have a direct affect on non-food sectors like clothing etc and also have a impact in the operating costs.
Critical success factor/Balance score card helps the company in determining information and knowledge identification. Balance scorecard is published yearly as a part of Tesco's system and it is a must-see business performance tool. It is even has its own name, "steering wheel."
Financial Perspective – To succeed financially, Tesco provides various information to their shareholders with respect to increase the sales, maximize profit and also manage the investment.
Customer Perspective - To achieve the vision, Tesco provides lifetime loyalty, attractive prices and better service to the customers.
Learning and Growth – To maintain sustainability in the market, Tesco tends to be responsible for providing better opportunity and learning to the employees.
Internal Business Processes - To satisfy the customers and shareholders, Tesco provides various job opportunities internally which can save their time and money.
Using environmental analysis, there are some important aspect from which information can be generate.
Consumer: Prospects or consumers should have knowledge about the new product launching, discount or other promotion offers (Maryam, 2010). They can also give feedback about products and services of Tesco.
Supplier: Suppliers need to know the condition of the firm, credit terms and conditions etc. Tesco decides all the terms clearly with the suppliers and tell them about the consumer's expectations so that, they can provide product accordingly (Maier, 2007).
Staff: Staffs are informed about the job designation, responsibility, rules, policies etc. of Tesco so that, they can easily get familiar with it. It also informs about the meeting details to its staffs. Tesco also needs to collect personal information, records of sales from its staffs (Uren and et.al, 2006).
Investors: Tesco helps investors to get information about the market share, profit margin, shareholders rights etc. Also Tesco collect the personal details like name, address, qualification, number of share of the investors (Maryam, 2010).
TASK B - Information and knowledge system contribute to the organization
Information and knowledge system is the process in which the information and knowledge about the company is gathered in a systematic manner. It is the process of capturing, gathering, sharing, developing and effectively using organization knowledge (Yew Wong, 2005). Knowledge management efforts typically focus on the Tesco's objectives such as improved performance, competitive advantage, innovation in company's product and continuous improvement in the organization. This system believes that capturing, storing and distributing knowledge will help employees to work smarter, reduce duplication and ultimately produce more effective product and services that meet the customer's needs and offer a good value. If Tesco acquires information about the changing need of market, consumers demand, company can develop better information and knowledge system by consistently monitoring the production process. This will give a competitive edge to tesco over its competitors and can acquire better opportunities from the market (Maier, 2007). This system comprises two things: explicit knowledge and the tacit knowledge.
Explicit knowledge: This is a formalized and codified knowledge as it is very easy to store, identify and retrieve. This information is based on the database, documents etc. so this is a very reliable process (Ruggles, 2009). The greatest challenge for this type of knowledge is information. If information gathered by the people is not relevant or is old then, it would be not be beneficial for the company. The knowledge should be stored, reviewed, updated and discarded. Many experienced person thinks explicit knowledge as being less important because, it is very simple in nature and doesn'tcontains the rich experience. This knowledge is found in database, memos, notes, documents etc (Du Plessis, 2007).
Tacit knowledge: This type of knowledge is basically defined as an intuitive knowledge. It is a very hard to define knowledge which is largely based on experience. Tacit knowledge is often dependent and personal in nature. It is very hard to communicate with others and is deeply rooted in action, commitment and involvement. On the other hand, it is also regarded as most valuable source of knowledge (Sambamurthy and Subramani, 2005). It is not well handled by the IT professional because that field needs codes. This knowledge includes cultural beliefs, values, attitudes, mental models, skills, capabilities and experience.
Embedded Knowledge: This process refers to the knowledge that is locked in processes, products, culture, routines and structure of the Tesco. In this, knowledge is embedded formally, such as through a beneficial routine. Formalized routine must be easier to implement and management can easily try to implement these knowledge through procedure, routines and products (Newell and et.al., 2009).
The information and knowledge system should be very effective in the organization. Information is gathered on the basis of knowledge and if the concern person will not get accurate knowledge then the collected information will not prove fruitful for the organization. This system may consist of:
Groupware system: This is the term that refers to technology designed to help people and it includes a wide range of applications. In this system, 3 tools can be used those are communication tools, conferencing tools and collaborative management tools. Communication tool consist of sending messages and files, including emails, web publishing and file sharing etc (Nonaka and Konno, 2005). Conferencing tools feature of video conferencing, audio conferencing, chat, forums etc. to gather the knowledge from experienced people. Collaborative management tool is basically used in group activities like project management system, work flow system, information management system etc. If the designing and implementation of this system is done properly then, it will generate good results for the Tesco.
The Intranet and Extra-net: The intranet is basically used within the firm. The intranet is usually linked to internet, where broader searches are implemented; however, outsiders are excluded through security measures like firewalls etc. The intranet can be very useful tool in the knowledge management process (Dalkir, 2013). Through this, one can get information for the firm. There are some key role presents on the home page of intranet, these are: news, navigation, key tools, key information, community and culture, internal marketing and collaboration. The focus of the intranet is to provide useful site that enhances the work practices of the Tesco's worker. The second term that affects the work in the organization is extranet. It is the extension of intranet as it may include some external people also like partners, suppliers and so on. This process uses security protocol such as authentication to limit access. In extranet, security is a key concern to the Tesco so that, the firm must protect its crucial knowledge and information resources (Darroch, 2005).
Warehousing Data: In this process, the manager will collect the data and store it at some certain place, so it is called as warehousing the data. The quality of manager's decision is totally based on the quality of the information he has gathered. The goal of storing data in a centralized system assists in providing data on the right time..
So these information and knowledge system can be used by Tesco so that, their working staff may get benefited and the whole internal system of the company get attached with this.
TASK C - CUSTOMER RELATIONSHIP MANAGEMENT (CRM)
Tacit knowledge is one that is understood by the individual thoughts and activities , so it cannot be expressed verbally and directly and it is commonly know as unstructured knowledge (Maier, 2007) . Tesco uses this strategy to improve the organizational and financial performance alongside and how there is more competitive value to its practice as opposed to explicit knowledge.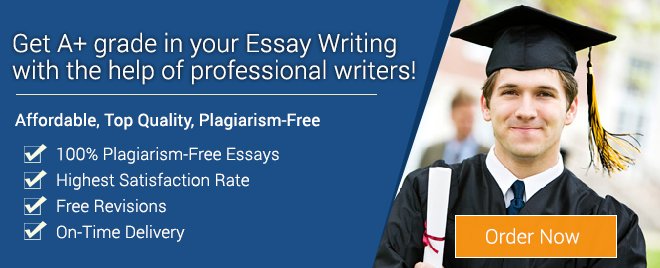 The SECI , DIKAR model is used to transformed , acquired tacit knowledge into explicit knowledge and shared the information (Darroch, 2005).
First one is SECI model - Nonaka and Takeuchi introduced the SECI model which has been the important for knowledge creation and transfer theory (Nonaka and Konno, 2005). They proposed four ways that knowledge types can be combined and converted, showing how knowledge is shared and created in the organization. The model is based on the two types of knowledge namely Tacit and explicit.
Socialization: Tacit to tacit. Knowledge is passed on through practice, guidance, imitation, and on the basis of observation.
Externalization: Tacit to explicit. This is seemed to be the particularly difficult and also an important conversion mechanism. Tacit knowledge is codified into documents, manuals, etc (Sebastian, 2014). so that it can spread information more easily through the organization. Since tacit knowledge can be virtually impossible to codify, the extent of this knowledge conversion mechanism is debatable. The use of metaphor is cited as an important externalization mechanism.
Combination: Explicit to explicit. This is the simplest form. Codified knowledge sources (e.g. documents) are combined to create new knowledge (Maryam, 2010).
Internalization: Explicit to tacit. As explicit sources are used and learned, the knowledge is internalized, modifying the user's existing tacit knowledge.
Second one is DIKAR model which majorly focuses on the beneficial business results. It interprets by tracking the relationship between data ,information , knowledge , action and results (Nonaka and Konno, 2005). The convenient way to interpret this model is to view from left to right which begins by collection of data and progress through various stages and ending in the worthwhile business results. However, when Tesco steps outside the business and sets new targets such as breaking into a new market, the left-to-right model cannot explain how to achieve that goal. So they have followed the backward direction in which a series of knowledge questions are posed:
What actions they have to take to achieved the desired outcome?
What information and knowledge are needed to plan and execute actions?
The case describes the Customer relationship management (CRM) initiatives which are undertaken by the Tesco, the number one retailing company in UK. It examines how the data is generated through CRM to modify the company's marketing strategies and explores the role played by the scheme in making Tesco the market leader (Sebastian, 2014). The case also takes a look at the various other ways in which Tesco tried to offer its customers the best possible service.
However Tesco has approached leading CRM agencies for input on its loyalty strategy for the better start in the supermarket. They have also develop their club card strategy for the online shopping (Sebastian, 2014). Tesco also wanted to go further and understand how consumers' minds worked and how to be the most prominent brand in their purchase choices.
Tesco used there data from researchers focusing on customer satisfaction studies to receive information on about marketer trends, consumer behavior and combined it with the data from the Club card (Maryam, 2010). This helped the retailer to put the customer into the center of its decisions.

TASK D - Key initiative to improve information and knowledge management within the organization
Information and knowledge management is very important in an organization. Tesco is a very large retail company, each employee should be informed at right time with the right content. So the process of information and knowledge management should be fast and accurate (Yew Wong and Aspinwall, 2005). This all process is completely based on the collected data, if it is correct then the effective information ad knowledge can be processed within the organization. The knowledge part should be get updated by the managers because if they use old knowledge then it is just waste of time only. There is a key point that Tesco is using to improve its information and knowledge system, that is:
Facilitate decision making capabilities: For a manager data collection is the first process of decision making. Accuracy of data will give high quality of information and on that information they will take high quality of decision. This system can facilitate better informed decision. In this process first the managers has to find out about in which area the information is required. Then they will gather the information from the experienced person, from facts, from models etc (Maier, 2007). Tesco's manager will take information from the internal part of company also, as they get the information from staff and the company's experienced person also, so that they can make an effective knowledge process. They can ask from the experienced people about its success, its failure and about its implementation. On this information and knowledge basis one can make an effective decision. Managers can store, review, update the data and at the end if the data is of no use they can discard it. By this process Tesco's manager can make an effective decision and can apply in the company. An effective organization knowledge management plan or strategy should bring attention to the organizational knowledge assets. The process should be measured by the manager after completion so that any shortcomings can get fulfilled and it can become a complete plan (Lee, Lee and Kang, 2005). If the plan get executed and after that the manager finds any shortcoming then they can review the mistake and correct it for the future.
This process is good for Tesco because if the decision that is to be taken by the organization is right than ultimately the process of work will also go right. Tesco can arrange the training session and in that session they can call experienced person to give training, and get information from them. In so many ways Tesco can improve their information and knowledge but this process is very easy. In this after making a plan the manager should review it and make corrections if required (Huang. 2015). They should call upon experts for the consultation purpose. An expert will give right and fruitful information regarding the plan. This occurs cost to the company but at last it will benefited by the process.
Conclusion
Tesco is a big retail organization. Its environmental issues are measured as well as the competitive advantages are also discussed in the case. Porters five forces model is used to find the competitive advantage. Pastel analysis is being done to review the environmental issues in the Tesco. Tesco is getting its information from consumers, suppliers, staff investors etc. The information and knowledge system is contributing much in the organization. It gives big impact on the organizations strategy. The customer relationship management also plays vital role in the organization. All these models can affects the organization policies and goal. So they framed out very nicely.
REFERENCE
Yew Wong, K., 2005. Critical success factors for implementing knowledge management in small and medium enterprises. Industrial Management & Data Systems.
Maier, R., 2007. Knowledge management systems: Information and communication technologies for knowledge management. Springer Science & Business Media.
Ruggles, R., 2009. Knowledge management tools. Routledge.
Du Plessis, M., 2007. The role of knowledge management in innovation. Journal of knowledge management.
Sambamurthy, V. and Subramani, M., 2005. Special issue on information technologies and knowledge management. Management Information Systems Quarterly.
Newell, S. and et.al., 2009. Managing knowledge work and innovation. Palgrave Macmillan.
Nonaka, I. and Konno, N., 2005. The concept of "5, 4": building a foundation for knowledge creation. Knowledge management: critical perspectives on business and management.
Dalkir, K., 2013. Knowledge management in theory and practice. Routledge.
Darroch, J., 2005. Knowledge management, innovation and firm performance. Journal of knowledge management.
Yew Wong, K. and Aspinwall, E., 2005. An empirical study of the important factors for knowledge-management adoption in the SME sector. Journal of knowledge management.
Tanriverdi, H., 2005. Information technology relatedness, knowledge management capability, and performance of multi business firms. MIS quarterly.
Maier, R., 2007. Knowledge management systems: Information and communication technologies for knowledge management. Springer Science & Business Media.
Lee, K. C., Lee, S. and Kang, I., 2005. KMPI: measuring knowledge management performance. Information & Management.
Uren, V. and et.al., 2006. Semantic annotation for knowledge management: Requirements and a survey of the state of the art. Web Semantics: science, services and agents on the World Wide Web.