Introduction
Operation management is having key focus on administering different business functioning which is concerned towards designing, decision-making and execution of operation system. It is concerned with converting labor and material into goods and services as efficiently as possible in order to maximize profits for an organization. The operational management is considered to hold core significance in a manufacturing business.Herein, Ford manufacturing company, which is one of the world's largest automotive manufacturers, is undertaken for this study. It is an American multinational company whose headquarter is in Dearborn, Michigan. In this report, the role of an inventory marketing manager of inventory marketing department of Ford has been taken. Responsibilities of it will be to communicate organization product and services to market and analyze overall customer wants and desires.
a) Introduction of Ford and my role in contributing for the department
Ford Motor Company is an American Multinational Automobile company, which is specialized in selling automobiles and commercial vehicles under their own brand name. Ford has developed two key methods for large-scale manufacturing of cars and large-scale management of industrial workforce, this method is known as Fordism. It sells a broad range of automobiles under Ford marque worldwide and luxury automobiles under the Lincoln marque in US. Ford has been producing not just cars but trucks, buses, motor sport/touring cars and tractors. It also offers automotive finance through Ford Motor Credit Company. In this era of constant change, it is important that one must raise their level of growth and step ahead through innovation and expansion. Ford has significantly attributed itself to this fact and has sustained itself in terms of innovation and technology worldwide (Drucker, 2012). Year 2009 proved out to be a year of financial crises when the rise in fuel prices affected its sales very badly. Ford then envisioned cars that were more affordable rather than luxurious by completely transforming manufacturing process. This helped them to lead successfully despite the crises because of mass production, enhanced supply chain, changes in lifestyles and advancements in technology.
The key motto of Henry Ford personally focused on "Help the other Fellow" which motivated its employees. They provided them with mental and physical satisfaction with worthy salaries for their work (Schneider, 2003). He also opened English schools at his plants and provided opportunities for their employees to pursue learning. This indeed had a positive impact on their goals, working environment and corporate strategy of the company. Ford is recognized to build everyday man's car focusing on reliability and quality.
In this company as an inventory marketing manager, it is imperative for them to hold different type of role and responsibilities to perform for betterment of organization. Further, it also helps in attainment of Ford goals as well as giving positive contribution for enhancement of company sales. As a marketing manager, it is their duty and responsibility to be in contact and coordination with the entire head department as well as hold prime knowledge about the external forces, which drive customer needs and wants. It is their responsibility to ascertain the current as well as probable demand for product. Further, to make researches and report onto the external opportunities that lies outside the company. It is his duty to develop a marketing strategy and plan that will best help in commercializing the company brand name. For this it may undertake situation analysis, ascertain objectives, tactics and actions that will help the organization achieve their objectives. The key duties of inventory marketing manager must be brand development, gaining competitive positioning of company in the marketplace and enhancing its public relations.
As an inventory marketing manager, it must also focus on enhancing customer relationship management (CRM) and employee management. CRM will help him to collect information from organization customer database and create a survey, which will reflect their level of satisfaction with the company (Panneerselvam, 2012). Employee management on the other hand is conducted by inventory marketing manager to take in charge of marketing department and employees working therein. Being the manager, it shall duly coordinate and manage work along-with supervising the same among personnel who are involved in researching and gathering information about its customer needs and demands.
b) External and internal customers and objectives of firm in context of models
External customers- These customers refer to those who belong to external environment. They enable and affect the revenue stream of organization through its purchases and this is something every enterprise craves for its survival. Satisfied external customers often make repetitive purchases. It is important for Ford to survive by effectively persuading their external customer to purchase products and services through external customers. By providing them with premium quality of automobiles, Ford customers can be instilled to make repetitive purchase and they can likely spread the message and refer the product to others. On the contrary, if a customer has had a bad experience, it can deny in making purchases of products next time and will restrain other to make purchases from the company.
Internal Customers- Internal customer may not specifically assure purchase of the product or services that are offered, by the firm, but developing internal customer relationship can also be considered to play a key role in the success of business. They are either the workers of firm or people who are involved in the activities of the business (Cepeda and Vera, 2007). Their key role is to maintain a healthy relationship with them and add worthy opinion or suggestion about their own product and services from them. No dealership of customers can last for long if the employees are unable to develop a good rapport and make good connections with their customers.
Operational objective of IKEA limited
For survival in a competitive market and sustaining its position as world's largest automotive manufacturer, it is important to define few objectives that are very important to be fulfilled in any circumstances. These are as follows-
1.Reduction in production and manufacturing costs- For Ford automobile manufacturing company, cost reduction is one of the key motives that hold core significance in the organization. Its focus must be on reducing cost of production that can affect the overall set of prices of its final manufactured product (Yang and Luo, 2004). This can be made possible by acquiring raw material in bulk quantity and receiving high discount of making bulk purchases. Every firm makes use of this technique in order to controls its budgets and earn high end of profitability. As Ford is one of the largest automotive manufacturers, it must make use of this method to attain objectives. However, in some ideal cases, when demand for company's product is high or demand of its accessories has suddenly been enhanced; the bulk purchase is likely to cut the cost in such a situation. Company can obtain trade or cash discount while making such purchases. Even during recession, the key priorities of Ford must be on reducing its fleet operating costs (Weske, 2012). Cost control in any fleet operations of Ford can help in steadily cutting cost of vehicles.
2.Effective inventory management- Ford Motor Company inventory management is not a new concept for the firm which has been followed by them since their origin. Continuous inventory management and manufacturing process have resulted in innovative management system such as EOQ decision and JIT inventory. Ford Motor Company must employ elements of both these methods for maintaining close relationship with their suppliers. Henry Ford has cut down its inventory by 40 million dollars by bringing variation in ways in which it procured the materials for manufacturing automobiles (Understanding operations management, 2013). Ford motor must also have a clear access to the entire important information that will help in analyzing the inventories and in satisfying the overall market needs as well as in reaching to the minimum level.
3.Quality Management System- Quality management is a very crucial aspect of the firm whether the company is a manufacturing or service delivering firm. In today's modern era, every customer demands quality of product and services. This makes it imperative for Ford Company to pay key attention on its quality management. Management of quality is not an easy task there are varied techniques that must be duly applied through which Ford can control and manage the quality of its product and services. The quality enhancement in their product will bring in improvement of its brand image.

Models that may apply in relation to objectives that are set for Ford Motor Company
1.Supply chain management- The concept of supply chain management was initiated with the logistic literature and logistics have a significant impact on this concept. Supply chain management includes relationship marketing and market orientation (Mahadevan, 2009). SCM will help in reducing the inventory investment in chain and in providing the competitive advantage to company by creating higher customer values.
2.Economic Order Quantity- The Economic Order Quantity (EOQ) decision model is an analysis that is made in order to determine the optimum quantity of product that must be employed by company to minimize the total manufacturing or production costs. Here, firm's management is impelled to make complex analysis to evaluate the minimum amount of product required to complete a specific job and to keep its cost of inventory as minimum as possible (Renault, Facon and Wahaj, 2007). This analysis will help in generating time management for generating an order, for processing, to manufacture, organizing and shipping the same and ultimately, to sell the product.
3.Just in time inventory- This model assists the firm's manager to assure that there is a clear availability of raw material within firm (Sanders, 2014). The key purpose of using this model is to minimize the overhead costing expenses of Ford which is making excessive purchases of raw material. As recognized as one of the world's largest automotive manufacturers, Ford exclusively makes an effective use of this model. The model helps in organizing and collecting information on exactly the number of parts which are required to finish the production cycle. By acquiring and utilizing this information, Ford and its suppliers are collectively enabled to deliver the right amount of product or inventory at an appropriate time. This requires a close contact of relationship between parties that help in minimizing the amount of idle inventory. This model also indeed helps in reducing the warehoused costs because the material manager requires large quantity of material for long duration. This method also helps in bridging the risk of goods that are turning into obsolete or damaged. Any sort of uncertainties can result in defects in products therefore, it is important to keep the stock stored at a balanced rate. Furthermore, firm is able to deliver better supply chain management because it enables Ford to be more effective through competitive supply chain which assures appropriate utilization of resources (Azhar and Elliott, 2008.). As a result, the firm can acquire more satisfaction from their customers and would lead to increment in revenues.
4.Total Quality management- The total quality management (TQM) is a management approach that has originated in 1950's which with passing years has become a popular approach followed by company. Firms like Ford Motor Company have effectively implemented TQM policy (Heikkilä, 2002). This policy integrates all organizational functions which will help in meeting the wants of customers and organizational objectives. The management of quality requires various efforts that will help in enhancing their capability and talent in order to provide quality services and products to its customers. It can be considered as a customer focused approach which forces the employees of Ford to continuously improve their services. This specific approach is used for utilizing different data, initiating strategies and enhancing communication system to integrate the quality discipline in firm's activities. TQM is a collaborative approach whereby all personnel (Marketing, engineering, R&D, HR etc.) are required to practice it in all its activities. TQM core aspect is customer-supplier interface, both internally and externally and at each level, there are a number of checks to confirm the quality assurance (Sudha, Venugopal and Ambujam, 2008). The tool emphasizes on improving the quality performance in each aspect of its business.
From the above all tools and objectives, it can be seen that FORD Motor Company inventory marketing manager needs to play an attentive and crucial role in all such aspects. As an inventory marketing manager, it needs to assure that there is an effective supply chain management (Bassett and et. al., 2005). It must also look on enhancing the relationship management which will assure the quality management.
c) Process description and way it helps in gaining achievement
In the previous section, tools used by Ford have been explained in detail. The effect and impact of such tools and techniques on firm is given in brief below-
1. During supply chain management, it is the due responsibility of inventory marketing manager to drive their customer focus on company by enhancing their relationship with their customers. The customer focus will help in overall enhancement in profitability of company. The analysis of market done by the marketing department will help in adequately determining the supply chain management along-with the control of inventory.
2. Economic Order Quantity (EOQ) minimizes the handling cost and ordering cost of the firm. The use of Economic Order Quantity (EOQ) technique by Ford is only possible through correct evaluation of market demand and sales of product. Where the inventory marketing manager is suspicious about growing demand of customers which affect the inventories of company, they will be given with due knowledge about the changes that are happening and which can affect these demands (Niknam and et.al., 2011). The inventory marketing manager who evaluates about the details about demand will help in meeting the uncertainties. The demand is likely to affect the inventory calculation through EOQ formula.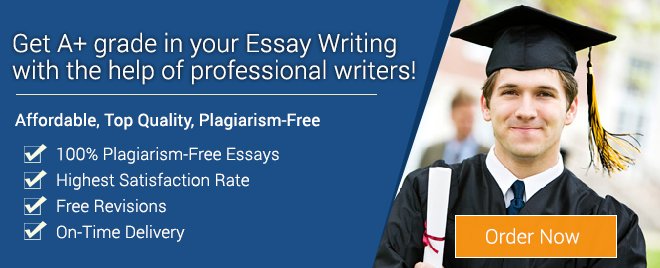 3. The practical application of Just in Time in Ford Motor company means intentionally making strategies that will help it to reduce the overall cost of purchasing raw material. A key role of inventory marketing manager is to make Research & development that is important to identify the suppliers through which bulk quantities can be made. The next thing is that, by working in association with inventory department, they can present the trends of demand of company's product (Zhao and Develtere, 2010). The key presentation on trends will help in identifying the areas where cost can be reduced and profit can be maximized.
The time interval undertaken in drafting these trends will help in identifying the movement of possible inventories. Just in time technique is helpful in minimizing the cost and in increasing profits. Since ford makes use of this and Economic Order Quantity (EOQ) in combination, it is able to get benefited by adequate maintenance of stock and minimization of overall cost. This technique turns out to be beneficial from the profitability point of view.
4. The practical application of Total Quality Management in Ford Motor Company can help in supplying the best quality products to their customers in minimum time period which enhances their profitability as well as the brand image (Kerzner, 2013). For checking the quality assurance, market manager must employ a team which will look on the areas that require quality improvement and evaluate the efficiency in services of company. The customer responses can be recorded through surveys and identify where firm is lacking. The survey will help the organization to ensure that whether the key components of total quality management i.e., training, teamwork, communication, brand recognition, customer relationship etc. are duly complied or not. The best quality of automobiles can only be assured if through survey, they have given proper focus on the areas where they are lacking (Link and Marxt, 2004).
These methods can be duly assisted by inventory marketing manager as through its survey and researches, company's inventory system can be adequately calculated and quality can be assured.
Recommendations
Though, Ford is among the world's largest automotive firm but it still needs to make improvements for better attainment of its objectives. It has a huge base with its expansion worldwide. It has over 187,000 employees globally and requires being staying updated with management. The inventory marketing manager will help in determining the adequate supply management.
Analyzing customer needs and wants will help in evaluating the supply chain management which will in turn examine the overall inventory required. For enhancing the service, the inventory marketing manager can analyze the perception of their customers. Ford Motor Company should benchmark their level of quality that can easily help it in gaining the leading position in automobile industry.
CONCLUSION
This report has helped in concluding that operational management is the core part of business which is inseparable from the organization. Key focus is to be made on maintenance of qualitative products. Ford Motor Company is chosen for this report which is the leading automotive firm in the world. It has adopted tools such as supply chain management, just in time, EOQ and TQM for better production activities.
REFERENCES
Bassett, S. and et. al., 2005. The development of Operation Nest Egg as a tool in the conservation management of kiwi. Science & Technical Pub., Department of Conservation.
Drucker, P., 2012. Management. Routledge.
Kerzner, H. R., 2013. Project management: a systems approach to planning, scheduling, and controlling. John Wiley & Sons.
Mahadevan, B., 2009. Operation Management: Theory and Practice. Pearson Education India.
Panneerselvam, R., 2012. Production and Operations Managemen. 3rd Ed. PHI Learning Pvt. Ltd.
Renault, D., Facon, T. and Wahaj, R., 2007. Modernizing Irrigation Management: The MASSCOTE Approach--Mapping System and Services for Canal Operation Techniques. Food & Agriculture Org.
Schneider, M., 2003. Operations Management. Cengage Learning.
Weske, M., 2012. Business process management: concepts, languages, architectures. Springer Science & Business Media.
Journal
Azhar, A. K. and Elliott, R. J. 2008. On the measurement of changes in product quality in marginal intra-industry trade. Review of World Economic. 144(2). pp. 225-247.
Cepeda, G. and Vera, D., 2007. Dynamic capabilities and operational capabilities: A knowledge management perspective. Journal of Business Research. 60(5). pp. 426-437.
Heikkilä, J., 2002. From supply to demand chain management: efficiency and customer satisfaction. Journal of operations management. 20(6). pp747-767.