Organization Selected :
Beauty Giant
Question :
This respective assignment consist of two parts which is essay and report and cover following aspects:
Illustrate the role of marketing and how it being linked to the other departments of the business.
Tactically compare and applies the 7P's in order to achieve marketing objectives.
Design a strategic marketing plan
Answer :
INTRODUCTION
Marketing is the essential requirement of any organisation for promoting the products and services in the market for gaining maximum profit. Organisations are adopting marketing essentials techniques due to the increasing trends in the current marketplace. There is a dire need for companies to recruit skilled and experienced employees for the marketing departmentThis report includes two parts. First part will discuss the role of marketing in modern organisations. The taken company for second part is Beauty Giant which is a cosmetics company in United Kingdom. This report will discuss the key roles and responsibilities of marketing function and interrelation of marketing function with other organisational functions. Comparison of two companies are done in terms of applying 7 element of marketing mix to marketing planning process for achieving the goals and objectives. In the last a marketing plan has been developed in order to increase the sales and revenues of companies for attaining growth and success in the marketplace.

TASK 1
P1: Roles and responsibilities of marketing function
Marketing is the most important factor which influences the sales of a product or services. It is helpful for increasing the profit and sales of the company. Companies are adopting new and effective marketing strategies for enhancing their growth in the market. Efficient implementation of marketing function is necessary for the production of latest and innovative goods and services for attaining growth and advantage over the competitors. It is the basic desire of every company to determine the needs and requirements of their various consumers in the market (Dibb and Simkin, 2013). To meet these demands, Companies are providing wide range of quality products and services for attracting the potential customers. Companies are focusing on gaining huge market share by providing their quality based products and services.
Customers are reasoned as the king of market due to the focus of businesses on fulfilling the needs and requirements of customers for making high profit. Organisations are implementing suitable and different strategies and policies in order to attract more customers for better productivity and profit. Organisations are dividing their operations into various departments by assigning different roles and responsibilities to different employees based on their skills and knowledge for attaining their departmental goals (Baines, Fill and Page, 2013). The major role of marketing department of is to gather the statistics about the user behaviour and changes in trends of market and then analyse the factors requires for implementing necessary strategies for the success of their products. Marketing department select various channels of distribution by the analysis of various distributors and suppliers for delivering quality products on the specified time. Design and development of product are done keeping in mind of the demand and requirement of the consumers. Quality products and services are essential for increasing customer base in order to increase productivity and sales of the product.
Organisations should frequently communicate with their existing customers and took their feedback and suggestions for improvement in the product (Bird, 2012). Suitable promotion methods and techniques are necessary for the promotion of products. It will help in attracting huge number of customers which will results in enhanced sales of product and increase productivity of the company. Responsibility of marketing department is to set pricing and promotion of products by identifying latest trend and behaviour of market. Promotion helps in raising awareness and demand of a particular product at the market place. It is most important elements if adopted carefully by the organisation for attracting potential customers in order to generate more money and sales of product. Pricing affects the buying power of customers.
High cost reduces the chances of buying product whereas average price can increase the customers. Customers tends to go for products of recognised brand image due to the quality based products offered by them. Company having good quality products and services will have good image in the market (Pike, 2015). The major aim of marketing function is to develop and maintain close bonds and relationship with their end users for fulfilling their needs in an innovative and efficient way. Marketing includes activities such as sales, promotion and delivery of products to end users. For achieving this, Management should gather information and data of the market and customers to get an competitive edge.
P2: Interrelation of marketing function with other functions
Marketing department needs input and information from various department in order to perform their activities effectively for the betterment of firm. Marketing department needs help from IT department in order to get these updated tools and services for promotion and other marketing activities for attaining success of their products. The coordination between these two department is very necessary for driving customers toward the products for increasing the sales and performance in the given market (Coombs, 2012). HR department recruits staff with required skills and capabilities and should equip the employees with right skills through training and other development courses for accomplishment of their own as well as company's goals and in dealing with customers in a convenient way.
Performance of employees directly affects the performance of company in terms of resources and revenue. Through skilled employees, marketing department can perform their work efficiently for providing innovative strategies and policies to the customers. Marketing department needs money from finance department to purchase tools and resources for marketing and promotion of products as well as of company. Production department controls the process of producing goods from raw materials to finished product. Marketing department needs information and qualities of products for conveying it to the customers through various promotion and marketing techniques in order to influence their behaviour due to the attractiveness of products. The information of products should be clear and understandable to the customers (Blythe, 2012). These both department plays a essential part in generating more customers and sales for enhancing the growth in the market.
Sales department brings the customers, clients and potential candidates for the company. These two departments are connected to each other in doing their operations. Sales department provides targeted customers to the marketing department which then get converted to regular customers by the marketing department through the use of various techniques and strategies of promotion for attracting them towards the products. R&D department do research and analysis of users behaviour for improving the quality and attractiveness of the products. Marketing department requires information of improved and new products from R&D department for telling the benefits of these improved products and the differences with the older version. Such measures help marketing department in improving the customer base of the organisation for enhancing the growth in the market.
Marketing department should take help from these various department for communicating with customers in order to drive them towards their provided products and services. Management should implement suitable strategies for successful coordination between marketing and various other departments such as R&D, sales, production, HR and finance departments for achieving the organisational as well as departmental goals. Companies can efficiently improve their market share and performance by effective communication and coordination of marketing department with other departments (Desai, 2013).
TASK 2
P3: Comparison of 7P's of marketing mix in organisational context
The main objectives of Beauty Giant is to increase their customers base by offering their quality-based products to the end users. 7P's of marketing mix helps in analysing the performance of Company and also necessary to identify the factor before introducing a new product to the market. It often called as integrated marketing approach due to the combined efforts of employees in doing their operations in a systematic manner (Scarborough, 2016). 7P's of marketing mix are price, product, promotion, place, process, people and physical evidence. Marketing mix is associated with the implementation of various strategies before introducing the product in the market for meeting the demands of their end users. The 7P's of Beauty Giant are discussed below with comparison to the Yardley :
7P's of Beauty Giant
Product: Beauty Giant is a small and medium sized cosmetics company who is providing broad range of products such as Brushes, facial mask, curl lash, synthetic hairs, make-up kits etc. to their customers for gaining profits and high competitive edge. The company is also introducing a new product which is a anti-ageing cream to the customers. Company is targeting mainly women and men of age more than 30.
Price: Pricing is the major factor which effects the performance of the product. Beauty Giant should use Penetration pricing for their products as they are new in the UK market and this strategy will help them to gain the customers easily due to the low price in the market. Through this strategy, company first introduce products of less prices then raise them according to the increasing base of customers. Such type pricing strategy will allow the company to penetrate in the UK market easily (Hsu, 2011).
Process: The process of serving quality based products to its customers can be seen clearly in the stores of the company. Company maintains their distribution and supply chain in order to deliver the products on time along with the required quality for better transportation of products to their retail stores.
Promotion: Company should implement adequate policies and strategies for the promotion of their products. Company is targeting women and men of age over 30. So, company can use social media channels and TV advertisements in order to attract the potential customers of their particular target d segment as people of such age prefer mobile phone on the go and even watch TV during their free time at home (Joshi, 2012).
People: Company must hire skilled individuals whose communication skills are good in order to communicate with customers easily and influence their behaviour for purchasing the products from their stores rather than buying from anywhere. Company should need to provide training to such individuals whose performance in the sales field is not as expected.
Place: Beauty Giant should chose their stores locations considering the demands and requirements of customers as well as of the market (Mihart, 2012). The stores opened in UK are also on places where the demand of quality based products are high. People in UK are comparatively economically strong which will enhance the sales of company due to the increasing trend in adopting the quality based products instead of cheap low quality products.
Physical evidence: Outer appearance of the stores of Beauty Giant must be attractive in order to attract the end users towards themselves. Company should use suitable lighting and ambience in the stores for positively impacting the mind of customers which will enhance the productivity of the company.
7P's of Yardley
Yardley is a London based company and one of the oldest companies in cosmetics. Company was established in 1770 with an aim to provide cosmetics products to the customers for generating profit and revenues. Yardley is also using marketing mix due to the changing trends in the behaviour of customers as well as in the market (Kennedy and Parsons, 2014).
Products: Yardley is a world known and big company in cosmetics which is offering a large variety of products for their customers in order to increase their productivity. Company has various products such as cosmetics, fragrances, toiletry products, soaps, body wash, talcum powder, Oral care etc. for fulfilling the needs and demands of customers in the market place.
Price: Yardley is using Cost-plus pricing for their products which means that they are calculating the cost of production and additional costs for setting the price range. Company is using this strategy because of the quality of raw materials used in production and as well as the quality of produced products. Yardley is targetting upper and middle class people so the prices for the products are also comparatively higher than the competitors due to the quality provided.
Process: New equipments and tools are extensively used by the Yardley for producing and processing of their products along with proper packaging and distributing activities. Company is investing huge amount of money on the research and development activities for providing automated services to its customers for bringing quality in working (Lamb, Hair and McDaniel, 2011).
Promotion: Yardley spent more amount of their money on the promotions and marketing of their products and services in order to increase their customers base. Even the logo of Yardley was designed in gold colour which depicts royalty, superiority and luxury. Yardley is also maintaining strong relationship with their end users through the use of various marketing techniques and strategies. The company is using methods of promotions such as print media advertising, television advertising and through social media platforms as well. Yardley is also also using known and famous celebrities for their products promotion as the brand ambassadors of Yardley.
People: The staff of Yardley is very skilled and talented in influencing the users behaviour for buying the products (Baker and Magnini, 2016). The behaviour of employees of Yardley is very polite and aims to provide quality products and services to their clients. Company also gives training and additional courses for improving their skills in serving the customers. Company hires experienced staff for their stores for increasing the sales and revenues of the company.
Place: Yardley is a MNC brand who is operating in various countries such as Asia, Middle East, Australia, Europe, USA, and parts of Africa. It shows their effective marketing and distributing strategy are attracting customers as expected by the company. Most of the raw materials are obtained and manufactured in UK and following a proper supply chain. Yardley can be contacted by any distributor who is interested in buying their franchisee. The products are sold with the help of multi-brand retail outlets and online stores. The places chosen by company are posh areas where the demand of quality is very high due to the lavish lifestyle.
Physical evidence: The physical appearance of the Yardley stores is very good than their competitors which helps in attracting new and existing customers. Company maintains cleanliness, hygiene, lighting, ambience and quality products etc. so that the stores leaves a positive image of the company on the mind of consumers.
If you are facing problem in assignment and want someone to solve it. Then you must check Solve My Assignment and then you can submit it on time.
P4: Basic marketing plan for Beauty Giant
Effective marketing plan is very necessary for any business organisation for achieving success and growth. It is often called as blueprint which will explain the sequence of marketing and promotion activities which should be carried out by the management of the company. The main reason behind the development of marketing plan is to decide the manner of marketing and advertising for the future activities of company in order to increase the sales and profits of the products (Malhotra, Birks and Wills, 2013). The basic marketing plan for Beauty Giant is mentioned below:
Company background
Beauty Giant is a small and medium sized company who specialises in Cosmetics products. The company was established in 1994. Beauty Giant deals in a wide range of quality products such as brushes, facial mask, curl lash, synthetic hairs, make-up kits etc. to their customers. The company works with the top manufactures for delivering the quality products from their stores to the end users.
Vision: Vision of Beauty Giant is to maintain a close relationship with its end users for achieving a new standard in the cosmetics industry by providing them quality products and services (Marshall and Johnston, 2011).
Mission: Mission of the Beauty Giant is to provide excellent quality of products at reasonable prices along with the superior world class customer services.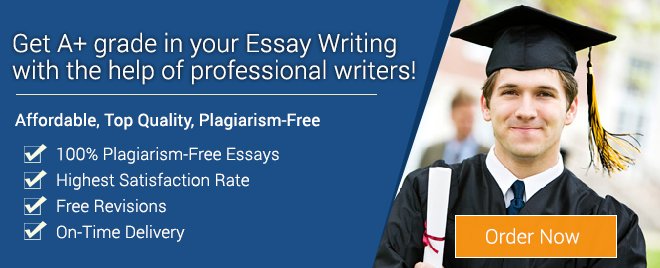 SWOT analysis of Beauty Giant
SWOT Analysis:- For every company, doing SWOT analysis is very important. Strengths and Weaknesses are the internal matters of company (Cooke, 2015). In case of Beauty Giant, its strength is manufacturing of chemical free beauty products without use of any extraneous harmful substances in it. Weakness is, it has to sell its product at some loss% because, customers in rural areas are not well educated and in urban areas its costing in respect of advertisement is quite high (Cooke, 2015).
Opportunities and Threats are completely external. Beauty Giant is, having a huge market in rural areas as well as in urban because, people over there are using products of companies that are not suitable for the skin, and causing skin problems to them (Cooke, 2015). On the other hand, entry of rivalries, in this field, is about to increase. So, it's a big threat for the company to make some suitable changes in its product that help them to sustain in the competitive market.
STP of Beauty Giant
Segmentation: Beauty Giant segments the customers on the basis of demographics. But company can also use geographic and pshychographic segmentation (McDaniel and Gates, 2013).
Targeting: Beauty Giant is targetting women and men of age more than 30 for their anti-ageing product.
Positioning: Company is using several strategies for attracting the targeted segment. The company has developed a positive brand image in the UK market as well as in the eyes of their end users by offering good quality products from top manufacturers(Perreault, 2010).
Marketing strategies
Beauty Giant should create and implement efficient marketing policies and strategies for accomplishing the desired goals of the company on the specified time. Relationship marketing will be the most suitable strategy to adopt for increasing the customer loyalty and customer interaction for a long-term engagement between users and company.
Execution
Beauty Giant should need to follow the structured and efficient way for accomplishing the desired goals. Attaining these goals will help the company to gain more profit in order to increase the chances of growth and success of the company.
Evaluation
It is the decision making process which includes number, value and amount. It is the evaluation of all activities performed by the company. several methods of evaluation are given below:
Sales Analysis: It is the analysis of annual sales of a product.
Market-Share Analysis: It is used for analysing the performance of Beauty Giant in carrying out its operations.
Efficiency Ratios: Ratio of turnover assets- Revenue (Sales)/Net Assets
Cost-Profitability Analysis: It is the evaluation of cost with the profit gained by the company(Wilson, 2014).
CONCLUSION
It has been analysed from the above report that by assigning the adequate roles and responsibilities to the marketing department will increase the sales of products as well as revenue of the company. This report will discuss the roles of marketing department along with the interrelation to various other department. For successfully carrying out the activities of marketing department, It is necessary to allot required resources and help from other departments to marketing department. Also, this report will discuss the 7P's of marketing mix in introducing the new product to the UK market by the company along with the comparison to Yardley. In the end, a basic marketing plan for the Beauty Giant has been developed for carrying out the activities in a structured and systematic manner.
You may also visit our related pages -
Marketing Process & Function of Beauty Giant
Marketing Plan & Mix of Beauty Giant
Marketing Strategy & Analysis of Marks and Spencer
Marketing essentials to increase productivity and profit of business