Question :

' '

Answer :
Introduction to Operation Management
Sainsbury is a supermarket chain founded in 1869 by John James Sainsbury in UK. Sainsbury pioneered the concept of self service retailing in UK. The company operates in more than 1200 stores divided into supermarkets, convenience stores and Sainsbury bank. Sainsbury has more than 16% market share in UK retail industry. Sainsbury is now the longest standing food retailing chain selling food, clothing and home products (Clegg, 2006). The journey started with a small store in Holborn, London. In 1922, Sainsbury became UK's largest grocery group. The operations of company were stable that were further built strongly with family ownership and control. Sainsbury went public in 1973 and till then it grew organically rather than by mergers and takeovers. To compete in the hypermarket, Sainsbury formed a joint venture with British Home Stores in 1977. Later in 1979, Sainsbury opens a chain of do-it-yourself stores with a supermarket style layout. Sainsbury saw huge rise in scanning checkouts from 1% to 99% with the investment in technology (J Sainsbury Plc, 2014).
They expanded its operations in the north-east of England, Scotland, and north Wales and Northern Ireland. Sainsbury saw its fall in profits in 1992 with the change in top management. The new management did not match with the corporate beliefs of the earlier leaders. Their quest between quality and value results in huge criticism from suppliers and consumers. The management was rigid into diversifying its product range into other retail items (Logistic & Our operations, 2014). Several other failures such as unsuccessful advertising campaign and price cuts of popular products contributed to the fall of Sainsbury and made Tesco rise to no. 1 position. The brand re launched its identity in 1998 replacing the decade old slogans and logo but that did not pay well. With the appointment of CEO Justin King, Sainsbury saw its rise again. King planned a three year recovery plan for the company. He started with asking for business reviews from customers and identified weak points and areas of improvement. Emphasis was laid on quality service and stock availability. The flawed IT systems were upgraded through IBM's electronic point of sale systems. The success of the King's recovery programmer results in nine consecutive quarters of sales growth.
About department
Logistics Department: The logistics department of Sainsbury is responsible for sourcing of material, storage and warehousing, handling, packaging, inventory, transport and information system. It further plays a role to maintain stock availability and sourcing from scattered suppliers with an efficient transport system is the core of supermarkets. In today's global market, logistics can really make differences in daily operations of the business. Sainsbury till now was using the age old supply schemes till it was taken over by Tesco in market position (Operations management, 2010). However, in the recent times the company has felt the need to bring necessary improvements in its supply chain with the adoption of new techniques. Sainsbury has thus made major changes in its IT systems, processes and partnership and network renewal.
Automation: Sainsbury introduced new automated distribution facilities called as Fulfillment factory which helped in categorization process. It can be evaluated that these new system works faster with accurate order processing and fulfillment (Nanda, 2005).
Logistics Outsourcing: To keep up the pace in retail market Sainsbury uses third party logistics services for efficient and faster distribution management. It seems clear from this prices that by making use of third party services retail chains have been successful enough to focus their energy and fund on core competencies.
IT systems: The huge network of supply chain cannot be managed without an efficient IT system. Sainsbury made investments in IT system to manage and control its supplier network and large product range. This approach has not only helped the company in sharing of information on new products followed by faster check on new stock requirements (Theoharakis and et. al., 2007).
Reduction in transport costs: Sainsbury uses Paragon's Integrated Transport Management System which optimizes telemetric for every day planning for transport. The system can thus be evaluated towards the one that has been able to increase driver's productivity, reduce the store turnaround times and increased timely delivery.
Introduction of organization and its operations department
Sainsbury is the second largest supermarket chain of UK that serve billion of customers. They are the most trusted retailer where people love to work and shop. One of the main objectives of company is providing high quality services to all their clientele at fair price. There are different customers of company in terms of internal or external. (J Sainsbury Plc, 2014). It also includes the people who work every day to make all the company's operation success. External patrons of Sainsbury are those who enter into their stores and buy different merchandise. They buy different category of products in order to fulfill their needs and requirements. On the other hand internal customers are any person who either works for an organization or serve various people that are not engaged by that industry. In case of Sainsbury, these are in form of sales representative who needs assistance from a customer service representative to place their orders. These are the different clients of Sainsbury who have different requirements and wants.(Greasley, 2007). Satisfied external customers of Sainsbury have showcased a tendency to make repeat purchase that has helped the firm in gaining customer loyalty. If this clientele are satisfied with all their services they may refer business to other people such as friends and family. In terms of output, external customers of Sainsbury have demonstrated a tendency to expect high quality service and products. In addition to this, it is necessary to maintain good relationship with all their internal consumers plays a key role in business success. If the salesperson of Sainsbury does not work well with customer service then it may obtain a difficulty in placing orders. It results in a poor level of services thereby leading to a decreased market share and brand image in company. It is essential for company to properly communicate with their internal and external customers in order to gain success. One of the major responsibilities of the operation department of Sainsbury is to provide the products in a way that gives maximum satisfaction to the customers or clients. After analyzing the operations of Sainsbury, it was identified that food and drink supply chain is causing some environmental impacts also. Most of the greenhouse gases are related to the production and consumption of food. In addition to this, there are gaps found in the operation of IT department of the company as its e commerce website was not able to take orders for some period of time.
Performance gap analysis is one of the most important models of operation management that can help to understand and priorities business needs by identifying different shortcomings and errors that needs to be overcome. After uncovering the gap it becomes easier to quantify them and identify the work effort that will be requiring addressing them. While measuring the service quality it is essential to check the reliability, responsiveness and assurance of the products. Company can easily achieve their objective by providing quality service to all their consumers. According to this model performance mapping is also important and it provides blue print against which to compare the performance of employees. It is one of the most important and popular form business analyses and has widespread applications. It can be critically evaluated that gap analysis help the organization to get an overview of the way in which operation department is bale to know the working of the various internal functions. It also helps in determining whether all required resources are available with the workers and all are working efficiently. Gap analysis also helps in establishing of priorities for the organization. However, it can be critically evaluated that performance gap analysis is always not effective. This is responsible for increasing both costs and time for the company. This is because for conducting the gap analysis, there is need of experts which increases the costs for it. In addition to thus, it can also be said that managers and directors also engage in the evaluation of results and so as result lot of time of the firm is consumed.
There are various objectives of the operation department of the Sainsbury that they need to fulfill (Akpolat and Pitinanondha, 2009). Operation management in case of Sainsbury has assisted in strategically transforming the allocated resources in order to generate all products so as to fulfill the customer demands and needs. There are mainly 4 phases: design, planning and controlling, improvement and operation strategy phase. At Sainsbury operation management model is adopted by them in order to provide high quality service to all their customers.
The main objective of company is to helping their customers to live well. Customers are mainly concerned with the provenance of the goods they buy and the integrity of the company they spend their money with. There are different objectives of all their operations and Sainsbury thus has a chance to easily improve their productivity with effective control of the conversion process of input and output (Solansky, 2008). It can be critically evaluated that if Sainsbury works towards maintaining a proper operation management then they can target the clients better than their competitors. However, the need in this area is that management of Sainsbury must be in a position to meet customer needs. Operation managers are responsible for providing quality management and control and scheduling. It plays an important role in satisfying consumer's needs.
They can further maintain a database for recording all the information of their clients and it helps them in gaining high customer loyalty.
Sainsbury is the most trusted retailer of the UK where people love to work and shop. In order to gain their operation excellence they mainly work in the five areas. They need to provide high quality services to all their clients (Mahadevan, 2009). According to the above figure, it can be said that objectives of operations of Sainsbury include providing great food to the customers, growing space and creating property value, developing new businesses. This also includes adding complementary channels and services along with introduction of compelling of general merchandise and clothing. Thus, the main objective of Sainsbury is to the fulfill requirement of customers by understanding their needs and thus making efforts in doing so. The major objective of this industry is to look at the current value of a customer and how they can make this person spend as much money as possible in their stores. They should work very carefully in order to compete with their competitors and keep delivery promise with minimum cost. They can follow the sort of process that should be operating in their company and through which they can fulfill all their objectives.
In order to meet the current value of a custome's they need to follow the appropriate process of displaying their products. It is also essential to set out them according to their features and benefits. Consumers can directly reach to the product they require and easily understand their benefits (Titus and Bröchner, 2005). It also helps them in easily compare the value of services and all the manufacturing goods. In order to provide high quality services to all their clients it is necessary to recruit trained employees so that they can provide accurate information about the company's products and services. They can further follow the process of giving different gift vouchers and discount coupons in order to gain the customer loyalty.

Objectives
The above given process should be followed by company in order to gain high customer loyalty and high market share. It hinders in the achievement of the operations objectives i.e. its ability to supply a product which meets the customer's needs. By giving different gift vouchers to all the customers company can increase the customer loyalty. With the help of high customer loyalty they can increase the number of loyal customers (Alexander, 2013). They will come up to this store for the repeat purchase and it helps in improving higher market share.
Sainsbury is the largest chain of supermarkets in UK and one of the major responsibilities of the company is to provide all the required products on low prices then their competitors. There are different operational objectives of company such as its ability to supply a product which meets the customer's needs. There are mainly five performance objectives that can be used to measure the customer needs with the desired effectiveness of the business. The main performance objectives are quality, speed, dependability, flexibility and costs (Northouse, 2012). These are the most important objectives of the company that should be adopted by them in order to achieve higher market share.
As per the company's overview the process that must be followed by them is to recruit trained employees so they can provide accurate information to their customers. One of the most important objective of the company is to look at the current value of customers and provide them service according to their values (Operations management, 2010). From the above given flow chart it have been clearly represented that Sainsbury can achieve all its objectives after fulfilling these steps. They have set various operation management strategies that must support business strategies and objectives of organization. One of the most important processes that they need to follow is to quicker adaptability of change. The overall concept of the business is to deliver the quality service to the consumers which are nothing but the total quality management. According to the above given flow chart it is determine that all these steps should be followed by company in order to gain higher competitive advantage. Both the internal and external customers play an important role in achieving higher success. Further, they can motivate all their employees or staff members by feeling them valued (Akpolat and Pitinanondha, 2009). With this, it can be critically evaluated that meeting of objectives by Sainsbury is not an easy task and entire credit goes to the operations department of the company. They can include all their staff members in their decision making process which feels them that they are being valued by company. With this process all the employees feels happy and perform effectively. Market share of company and quality of products and services highly depends on the performance of employees. Displaying their products with all its features gives higher reliability to them. It helps them in meeting all their operational objectives as clients can easily search the manufacturing goods as per their requirements. It saves lot of time to the consumers and further can quickly search the products. By providing accurate information to the customers company can maintain its brand reputation. In addition to this they can easily gain the customer loyalty. Operation management mainly focuses on carefully managing all the processes to effectively distribute and produce the products and services. The main responsibility of the Sainsbury's operation management department is to go with the substantial measurement and analysis of internal process. It is essential to carry out all the operations very effectively as the nature of products and services highly dependent on this (Hunter, J2002). Further, Sainsbury can carry out their process effectively in order to fulfill all their operations objectives.
Recommendations
Sainsbury is the third largest retail chain store in UK and it holds a large pie in market share. But there is no denying that it has pioneered many business strategies and remained on no. 1 position for decades. In order to again reach the position there is a need for improvement in operations of the supermarket chain.
Changes to be done
Employee Engagement: Many surveys have revealed the fact that good relationship with employees is an important factor in sustaining confidence in a brand. The gap between the employee expectations and realities can be bridged through strong and inspiring leadership. Relying on the internal communications tool is not sufficient. The values and objectives of organizations are essential for its human resource to understand the personality of the organization (Salleh, Kasolang and Jaafar, 2012). An engaged employee feels aligned with the company and acts and thinks accordingly. This attachment makes an employee's productivity accelerate and perform beyond the expectations of its job description. Sainsbury followed this approach and asks for staff suggestions. A team of more than 150000 individual suggested 20000 improvements out of which only 10% i.e. 2000 were implemented. The suggestions may be small but made a huge impact in cost savings.
However, engagement is not limited to suggestions only and implementing changes. There could be many facets that top level and managers should take into consideration. The most important is it makes employees feel they are part of organization and that management is interested in them. Employee involvement is an idea that helps generate positive attitude in human resource and the organization (Bustle, Marksberry and Clevinger, 2011). It ensures that people attached to the organization will not hesitate to give their best even in tough times.
Reduction in operational waste " In order to reduce the waste that occurs because of production and consumption of food the company should establish a sound baseline. This baseline should be of information so that higher accuracy can be achieved. It is also important to have numerical reduction in target as well as aspirations around diversion from landfill and Sainsbury can form this as their key element.
In addition to this, Sainsbury should organize training of personnel related to treatment of wastes and its managers should ensure that all right things are being done in the proper order and all work instructions are given clearly to the worker so that all work is done effectively.
Merchandising: A compelling merchandising is what attracts a customer at the first glance. Retail brands are focusing on visual merchandising which maximizes the product aesthetics and results in increased sales. A well followed approach of visual merchandising increase awareness and brand loyalty. The success factors of visual merchandising are store appearance, lightning, floor space optimization, window display, packaging etc. All these elements form an eye catching factor for a brand and delight a customer experience finishing in a sale. Sainsbury can implement a theme based strategy to showcase its different food brands. Themes itself tell a story and allows a brand to reinvent itself (Greasley, 2007). This strategy opens up a brand to the customer and creates a buy.
Salesperson: In store salesperson makes a big impact on the sale of the product. A knowledgeable and helping salesperson respond in a very humble manner to any customer. Organizations focus a lot on training salespersons to communicate with customers and to make those customers feel empowered and happy. Sainsbury must take customer feedbacks of their store experience with salespersons. The feedback will help identify the areas of improvement and develop a training method.
Promotions - Usually retail chains offer huge discounts on occasions and holidays. Discounts and coupons are things that impress every consumer at any time of the day. The retail brands should focus on offering small discount schemes on everyday products (Logistic & Our operations, 2014). A small discount can even make a big impact daily and like for like sales.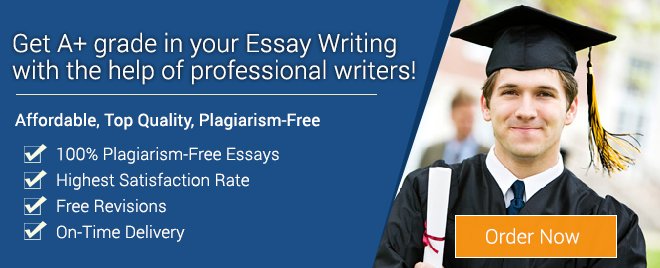 Conclusion
From this report we came to know the successful survival of a 145 year old brand. It explains the early strategies adopted by the brand to stay in the market. A look at the various phases of success and failure the company has passed through and the changes in policies and strategies which gave support to meet the challenges. The failure to increase in product range has led to the negative growth of Sainsbury. The information on logistics department gives an overview how the supermarket chain is managing its huge inventory and stock availability in over 1200 stores. The organization modifies its whole logistics department to ensure that a right product reaches at right place in right time. The organization focuses both on its internal and external customers which are critical in presenting its brand image in the market. The second part demonstrates about the operations management of retail chain. The objectives and process of retail chain revolves around stock management and customer services. The third part of the study identifies the areas of improvements in business units. More importantly it lays emphasis that every area of business should be evaluated regularly and continuous improvements to be implemented. Overall the study gives an understanding of the how the company led through with changes in its operations management.
References
Akpolat, H. and Pitinanondha, T., 2009. A Framework for Systematic Management of Operational Risks. Asian Journal on Quality.
Alexander, K., 2013. Facilities Management: Theory and Practice. Routledge.
Bustle, J., Marksberry, P. and Clevinger, J., 2011. Problem solving for managers: a mathematical investigation of Toyota's 8-step process. Journal of Manufacturing Technology Management.
Clegg, B., 2006. Business process orientated holonic (PrOH) modeling. Business Process Management Journal.
Craig, T. and Campbell, D., 2012. Organisations and the Business Environment. Routledge.
Greasley, A., 2007. Operations Management. SAGE.
Hunter, J., 2002. Improving organizational performance through the use of effective elements of organizational structure. Leadership in Health Services.
Related Samples:
Operations Management- Ledbury Restaurant of London
Operations Management in Organisation
Operations Information Management to Develop Efficiency
Addressing Operational Human Factors Issues
Impact of Positioning on Operational Aspects of a company